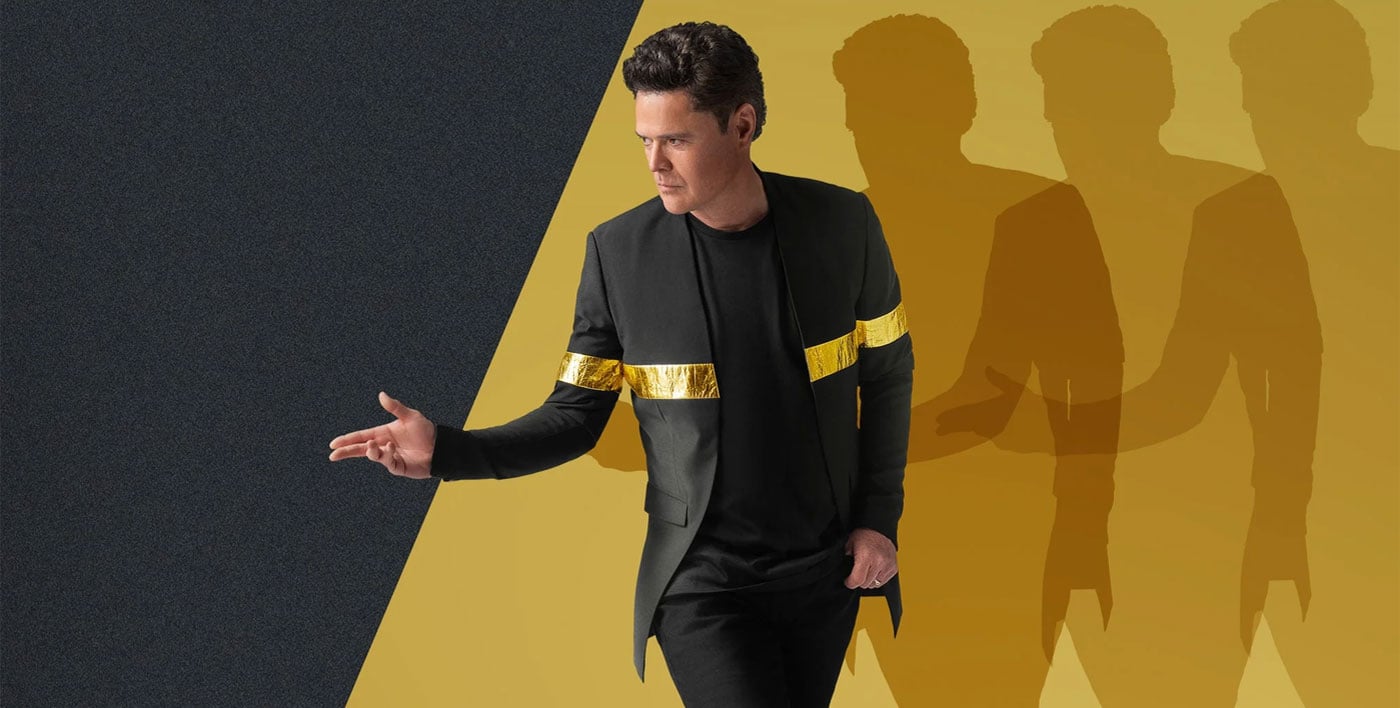 Donny Osmond Niagara Falls
Donny Osmond at OLG Stage at Fallsview Casino
Saturday, July 22nd 2023 9:00pm
Tickets on sale: Friday, April 21 at 10AM
Donny Osmond has been entertaining audiences for over five decades with his multi-faceted talent. He has dabbled in various roles such as a singer, actor, television host, author, motivational speaker, and racecar driver. His diverse skill set has allowed him to explore different avenues in the entertainment industry.
Donny has showcased his acting skills on Broadway as Gaston in Disney's Beauty and the Beast and wowed audiences worldwide with his performance at the Concert for Diana, which was watched by more than two billion viewers. However, his most remarkable appearance was his lead role as Joseph in Sir Andrew Lloyd Webber's Joseph and the Amazing Technicolor Dreamcoat. This production was a monumental success, breaking records during its six-year run with over 2,000 performances in the US and Canada.
Donny's extensive experience and versatility in the entertainment industry have made him a sought-after commercial spokesman and motivational speaker. Moreover, he has even pursued his passion for racing by becoming a racecar driver.
In summary, Donny Osmond's contributions to the entertainment industry are diverse and impressive. He has successfully ventured into different fields and has left an indelible mark on each one of them.