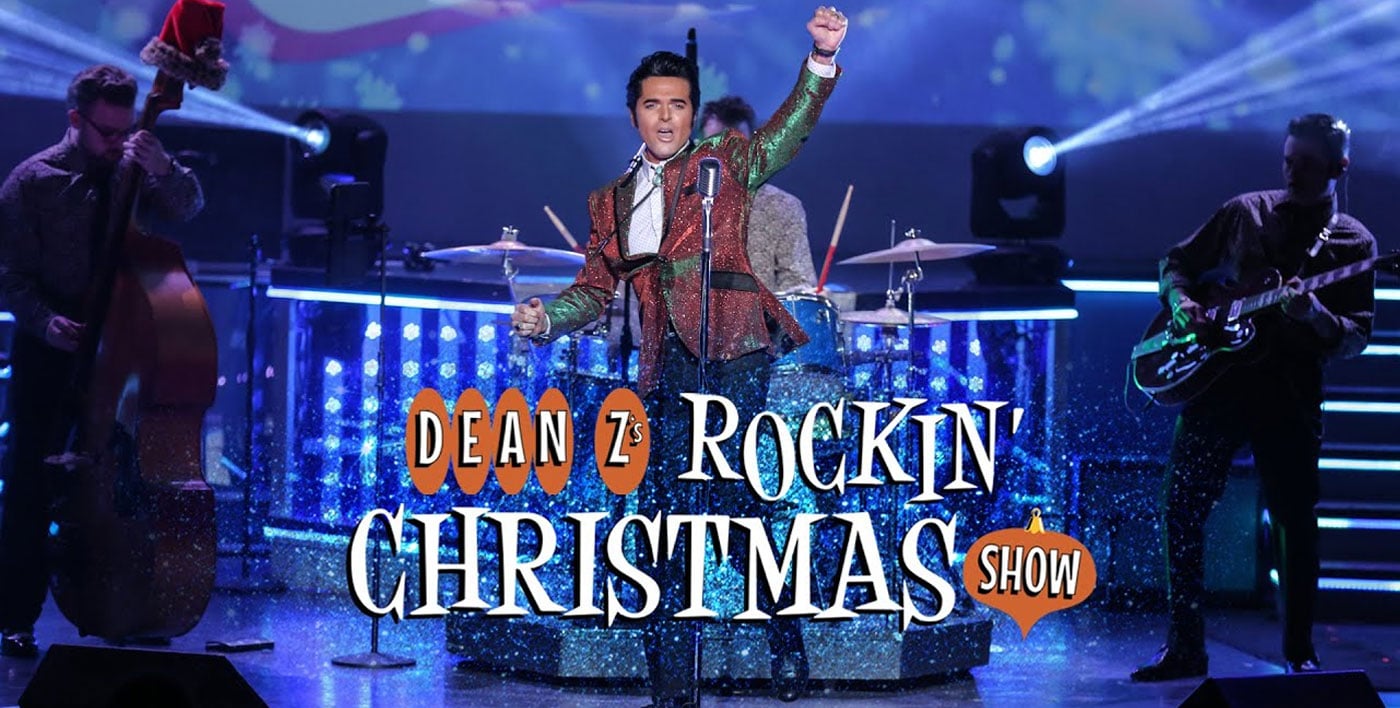 Dean Z's Rockin Christmas Show
Dean Z's Rockin' Christmas Concert
The Deltatones Perform At The Greg Frewin Theatre
1:00 PM - Matinee Show 7:00 PM - Night Show Wednesday, December 14th, 2022
GET YOUR TICKETS TO DEAN Z'S ROCKIN CHRISTMAS SHOW NOW!
Dean Z, the award-winning and internationally famous entertainer, performs your favourite rockin' holiday hits. With his high-energy 12-piece band and the lovely Deltatones.
Witness a magnificent event featuring stunning lighting, multimedia, and the most hip-shakin' Christmas songs ever written. Listen to songs by Chuck Berry, Elvis Presley, Brenda Lee, Brian Setzer, The Ronettes, and many more!
Enjoy partying to the best rock'n'roll, rockabilly, and swing Christmas songs that will put you in the festive spirit. Tune in to Dean Z's Rockin' Christmas Show and crank up the throwback holiday spirit!