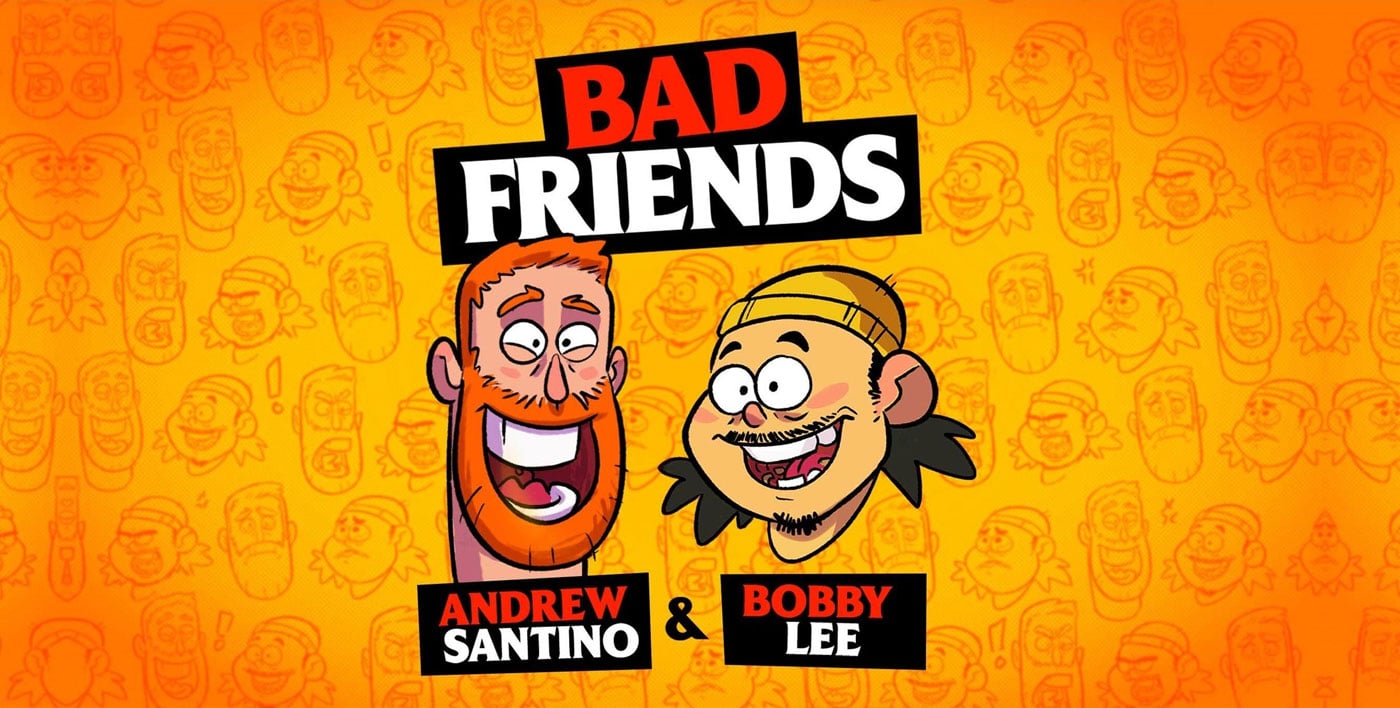 Bad Friends with Andrew Santino & Bobby Lee
Bad Friends with Andrew Santino & Bobby Lee at OLG Stage at Fallsview Casino
Saturday, April 6th 2024 9:00pm
Get ready for a rollercoaster of laughs and a peek into a dynamic and at times, "contentious" friendship. "Bad Friends" is the comedy podcast that teams up Bobby Lee and Andrew Santino, giving audiences a raucous and wildly entertaining window into their world.
**Andrew Santino: Making Waves on FX**
You might recognize Andrew Santino from FX's wildly popular series, "Dave," where he shares the screen with Lil' Dicky. He's also the star of Showtime's "I'm Dying Up Here," a series executive produced by Jim Carrey and directed by Jonathan Levine. Santino's versatility shines in "Game Over Man," a film created and produced by the "Workaholics" team. 
Before these milestones, Santino got his start on MTV's "Punk'd," and his acting journey led him to appearances on hit shows like "This Is Us," "Children's Hospital," "Arrested Development," "Family Tree," and "The Office."
**Bobby Lee: A Multi-Talented Force**
Bobby Lee's name is synonymous with comedy. Best known for his stint on "Mad TV" and his hit podcast "Tiger Belly," one of the comedy world's top podcasts, Bobby is the epitome of a multi-talented entertainer. His artistic reach spans across TV, film, stand-up, podcasting, and more.
You've likely spotted Bobby in cult classics like "The Wrong Missy," "The Dictator," "Pineapple Express," and "Harold & Kumar Go To White Castle." His talent shines on stages and screens alike. With numerous projects in the pipeline, Bobby Lee continues to captivate audiences with his boundless comedic gifts.