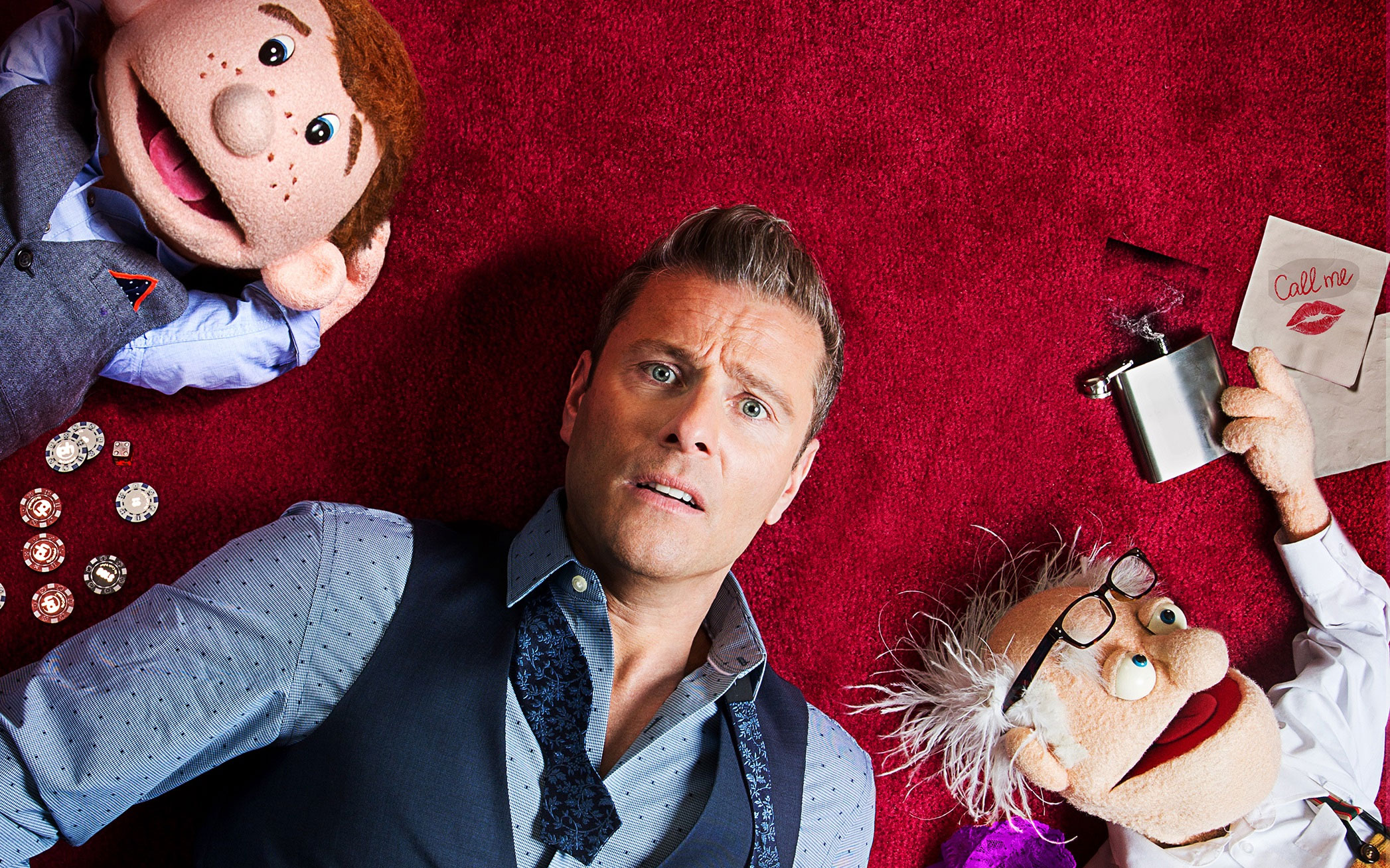 Paul Zerdin
Paul Zerdin brings to life his very different characters on stage with his hilarious ventriloquism, charm and impeccable comedic timing.
DATES AND TIMES
Mar 22 - 9:00PM
Tickets start at $30
"Every now and then you stumble across a finished article, a show so polished it shines. Paul Zerdin: Sponge Fest is one of these shows. A ventriloquist at the top of his game, Zerdin is so sure of his skills and so in control of his material that he isn't just performing – he's showing off, clearly having as much of a laugh as his audience." - 5 stars – The Scotsman
"Paul Zerdin is in a league of his own. That he's the UK's most accomplished and well-known ventriloquist is beyond doubt. What's most impressive about his latest show is how rich a canvas he creates from his honed skill. You can't help but to be won over with this set which is not just polished but very well-constructed. What this show does is to invoke a precious, childish sense of joy. The conclusion is pure audience-gratifying magic." Time-Out
"Zerdin is a powerful stage presence. Having been a regular TV guest, surely its only a matter of time before he is fronting his own show." The Herald – Scotland
Buy your tickets at Fallsview Casino Resort's Box Office (open Noon on show days), at all Ticketmaster locations, by calling Ticketmaster at 1 (877) 833-3110 or online at www.ticketmaster.ca.
Must be 19 years of age or older with valid Government-issued photo ID to purchase tickets or attend Concerts & Events at Fallsview Casino Resort. Individuals who have voluntarily excluded themselves from Ontario gaming sites and who have not been reinstated are not permitted in the Avalon Theatre.