Niagara Music Awards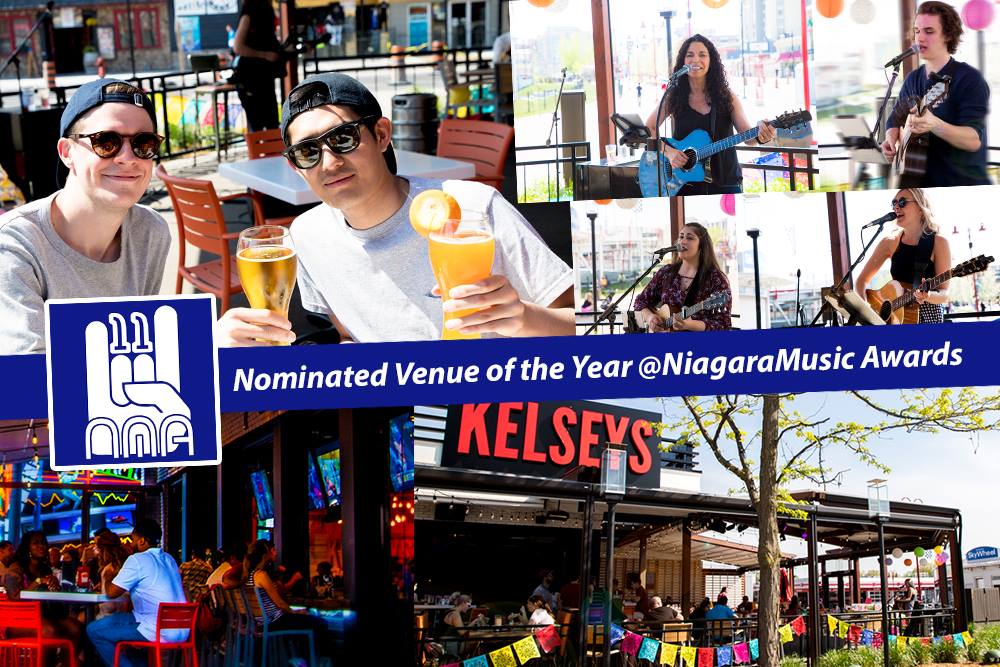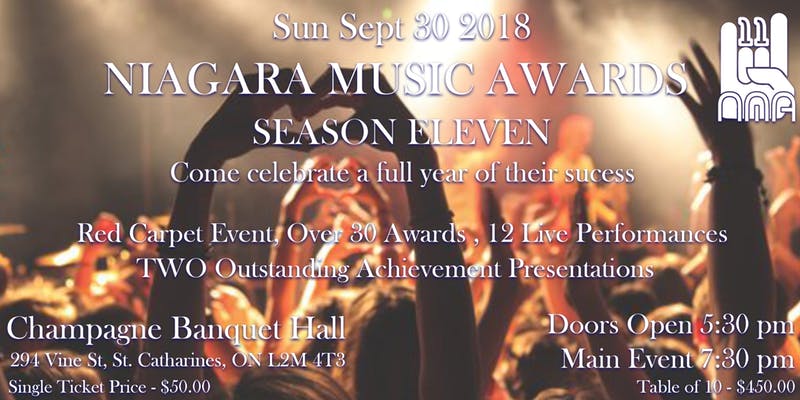 Niagara Music Awards Season Eleven
September 30th 6:30 pm - 1:30 am
Single ticket price $50
Location: Champaign Banquet Hall, 294 Vine Street, St. Catharines, ON.
The Niagara Music Awards Season Eleven 2018 event of the year is here! This year, they head into the second decade of recognizing the acheivement of others.
This event celebrates the best musical talent in the Niagara Region by annually recognizing local artists by awarding prizes in 30 categories including Rock, Jazz, Blues, Hip Hop, Female Vocalist, etc.
This is a public event where you can rub shoulders with the music and business community. They all come together for one evening to walk the red carpet, meet the press, hear 10 live performances, drink, eat, and celebrate music and life.
Over 30 awards, 12 live performances, and and two Outstanding Achievement Presentations!
This year, we are happy to announce that KELSEYS Clifton Hill has been selected as a nominee for BEST VENUE for the 2018 Niagara Music Awards! 
For more information, including ticket info please visit: www.niagaramusicawards.ca