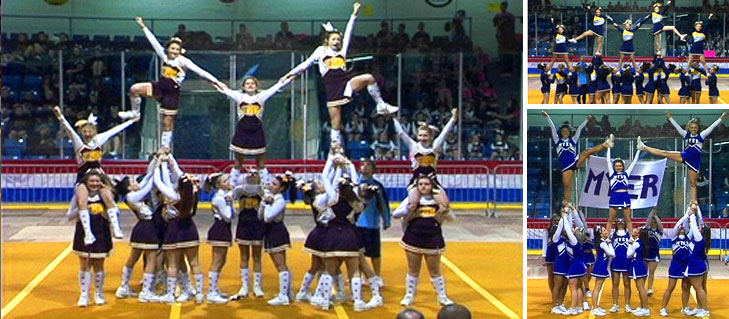 Festival of Lights Cheerleading Championship
27th Annual Festival of Lights Cheerleading Championship - Niagara Falls

Date:December 3rd, 4th and 5th, 2010
Phone: 905-734-9518
Email: [email protected]
Web: festivalcheerleading.com
Location: The Gale Centre Arena Complex
The Annual "Festival of Lights" Cheerleading Championship will be held on December 3rd, 4th and 5th, 2010. The competition is held at The Gale Centre Arena Complex in Niagara Falls, Ontario Canada.
Niagara Falls, truly one of the wonders of the world will be all aglow with miles of sparkling and glowing lights. See the "Enchantment of Disney" motion light displays.
The "Festival of Lights" championship is judged by the Universal Cheerleaders Association. Safety spotters provided by Universal will be used at all times during the competition. Qualified Medical personnel is in attendance during the competition. The safety of your team is of number one importance to us.