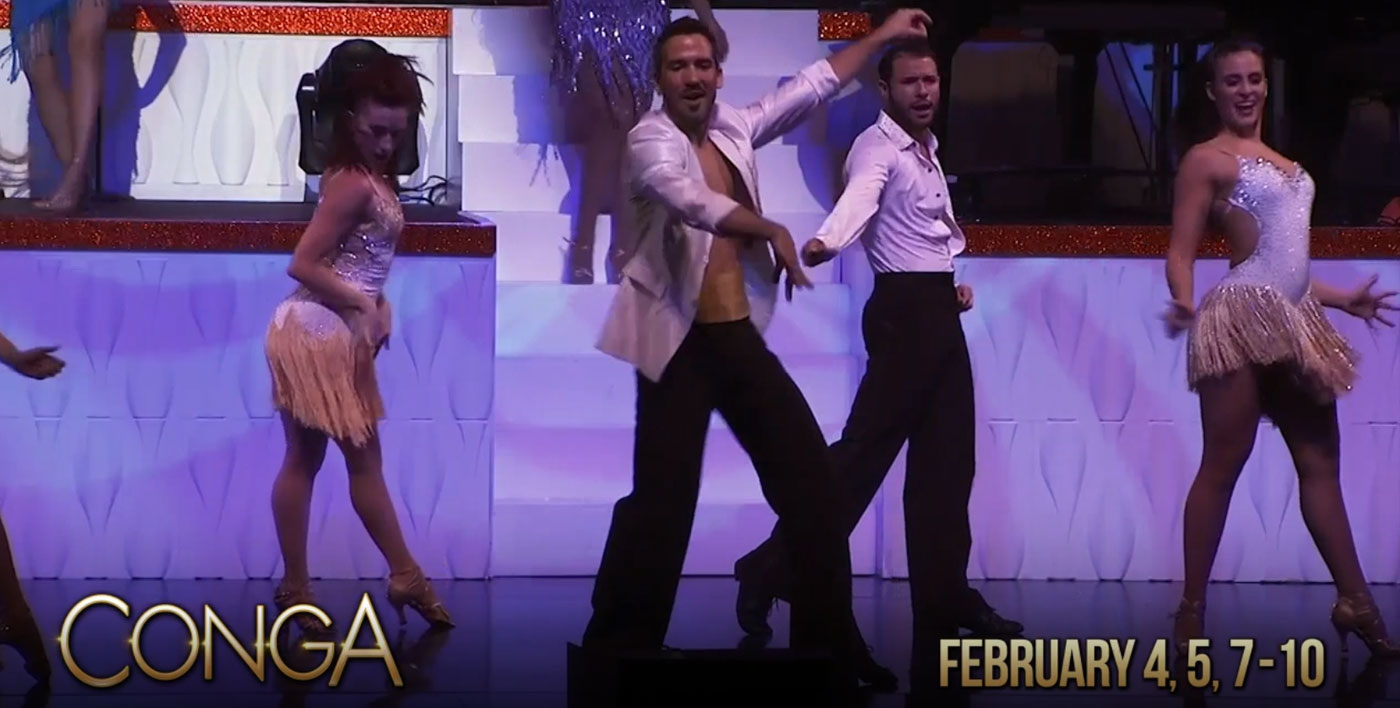 Conga
Conga: Combining a company of fabulous, energetic street dancers, with lively Latin music, Conga brings all the action and excitement of hot Havana nights with international hits such as La Copa De La Vida, Get On Your Feet, Quimbara, Livin' La Vida Loca, 1-2-3 and many more.
DATES AND TIMES
Feb 4 - 3:00PM
Feb 4 - 8:30PM
Feb 5 - 3:00PM
Feb 5 - 8:30PM
Feb 7 - 3:00PM
Feb 7 - 9:00PM
Feb 8 - 3:00PM
Feb 8 - 9:00PM
Feb 9 - 3:00PM
Feb 9 - 7:00PM
Feb 10 - 3:00PM
Feb 10 - 8:30PM
Tickets start at $30
Buy your tickets at Fallsview Casino Resort's Box Office (open Noon on show days), at all Ticketmaster locations or online at www.ticketmaster.ca.
Must be 19 years of age or older with valid Government-issued photo ID to purchase tickets or attend Concerts & Events at Fallsview Casino Resort. Individuals who have voluntarily excluded themselves from Ontario gaming sites and who have not been reinstated are not permitted in the Avalon Theatre.