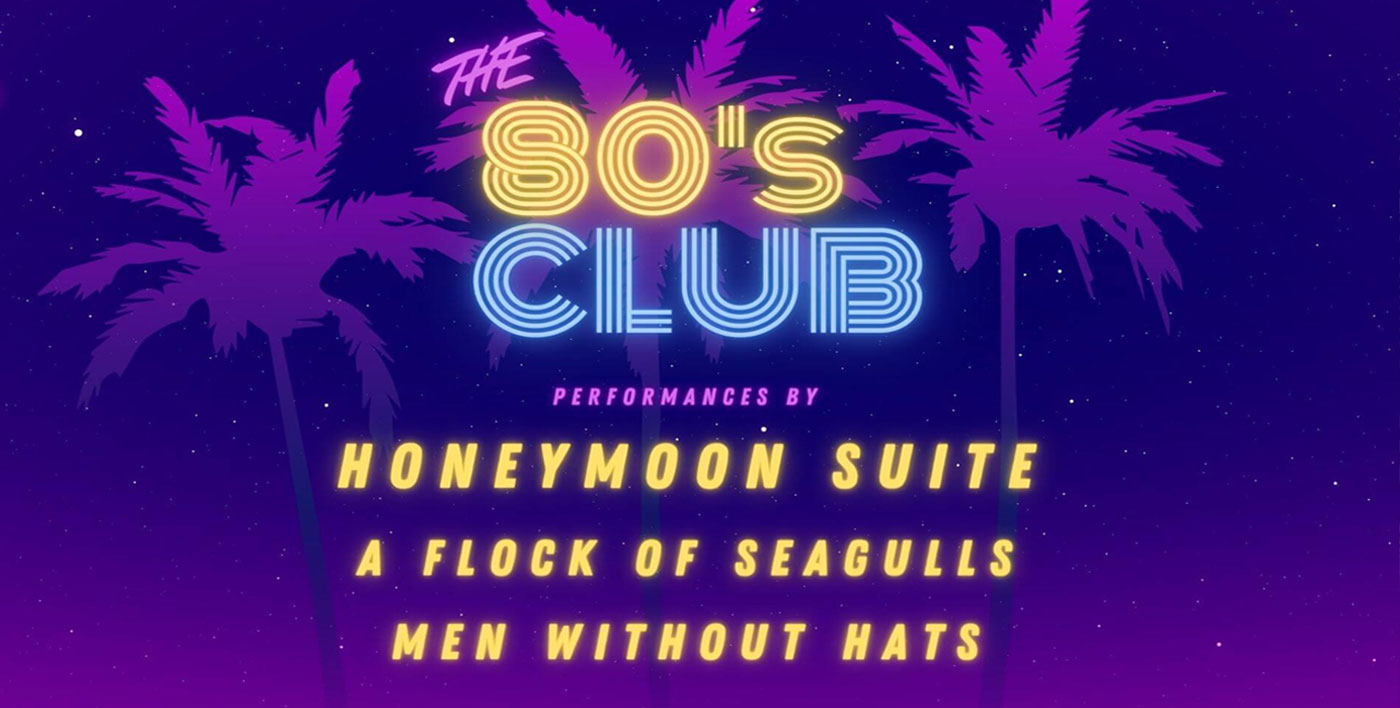 THE 80S CLUB: HONEYMOON SUITE, A FLOCK OF SEAGULLS, MEN WITHOUT HATS & SPOONS
The 80s marked an iconic era of music, blending synth-pop and rock 'n' roll, and its hits continue to resonate today. Get ready for the ultimate 80s party featuring Honeymoon Suite, A Flock of Seagulls, Men Without Hats, and Spoons.
Honeymoon Suite's eponymous debut album dropped in June 1984, delivering four chart-toppers in Canada: "New Girl Now," "Burning In Love," "Wave Babies," and "Stay In the Light." Their follow-up, "The Big Prize," matched this success with four more hits: "Bad Attitude," "Feel It Again," "What Does It Take," and "All Along You Knew." In 2007, the classic lineup of Johnnie Dee, Derry Grehan, Ray Coburn, Gary Lalonde, and Dave Betts officially reunited.
A Flock of Seagulls played a pivotal role in the 80s new wave movement. "I Ran (So Far Away)" led their 1982 debut album, and its striking video, featuring Mike Score's distinctive hair, gained quick recognition on MTV.
Since their 1978 formation, Men Without Hats have been electronic music pioneers. Their global anthems, "The Safety Dance" and "Pop Goes The World," now reside in the Canadian Songwriter's Hall of Fame.
Spoons left their mark on 80s pop and New Wave with hits like "Romantic Traffic," "Old Emotions," and "Tell No Lies." "Arias & Symphonies" made the list of the "20 Most Influential Albums of The 80s" in The Chart Magazine, and "Nova Heart" secured a spot in Bob Mersereau's "The Top 100 Canadian Singles of All Time." Get ready for a blast from the past with these iconic acts.