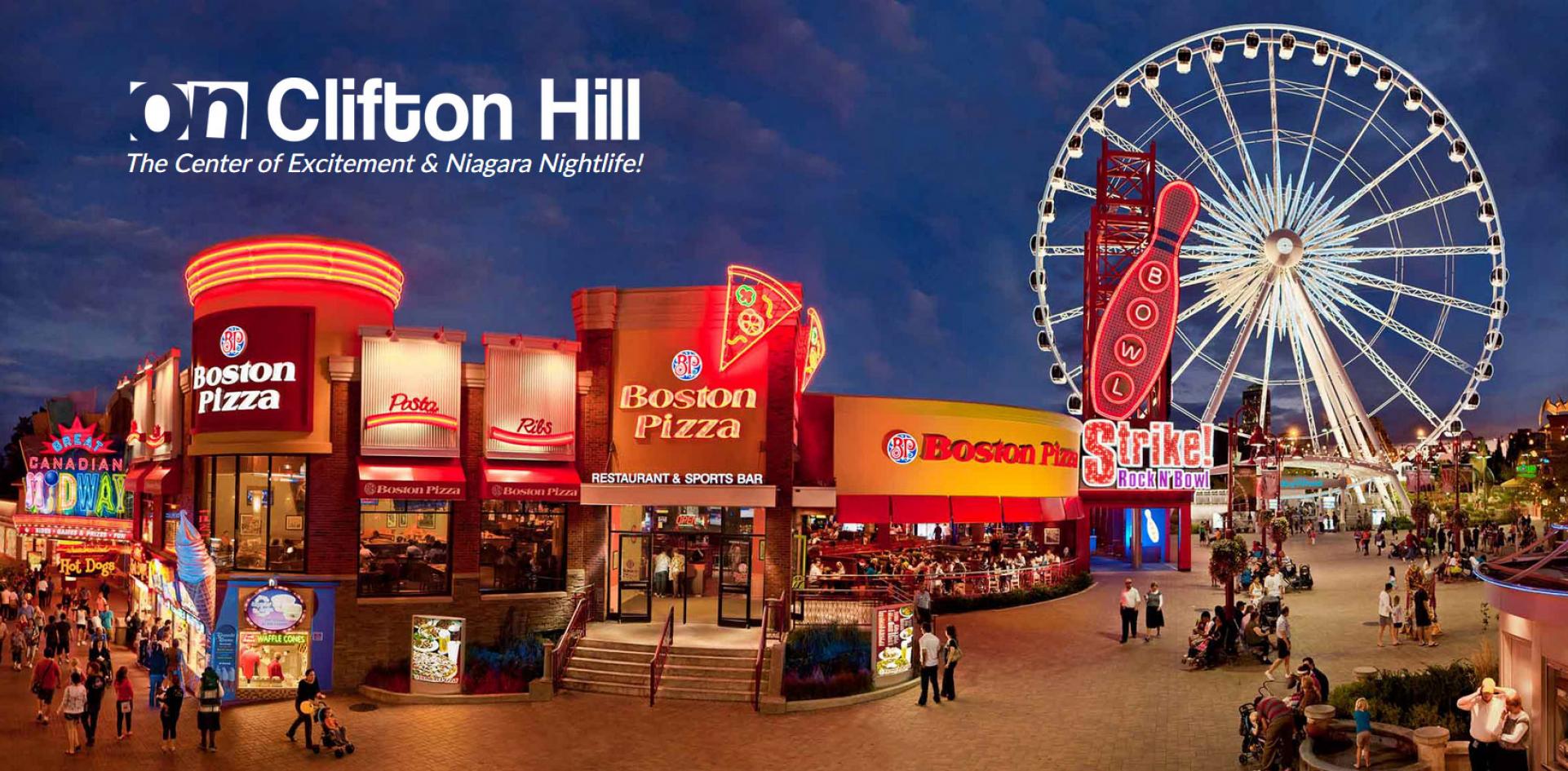 Clifton Hill Hotels
As the bustling avenue sweeps up Clifton Hill, passing a host of fun restaurants, night clubs and top attractions for all ages, it leads right to your best lodging choices amongst Niagara Falls hotels. Only a block from the granddaddy attraction of them all, Niagara Falls, our collection of Clifton Hill hotels are at the heart of all there is to see and do in Niagara Falls.
In addition to the Falls, the Hill offers the dramatic Niagara Skywheel, Hornblower River Cruise, the exciting Niagara Casino, the beautiful Niagara Parks and much more!
So join us. Kick back and relax in one of our lovely hotels within the fun atmosphere of Clifton Hill. Enjoy a dizzying array of sightseeing, shopping and attractions. Step out to take in great casinos, restaurants and nightclubs. Whether a family holiday or couple's getaway, we are here for you.
View our interactive map below to see the all the Hotels on Clifton Hill.