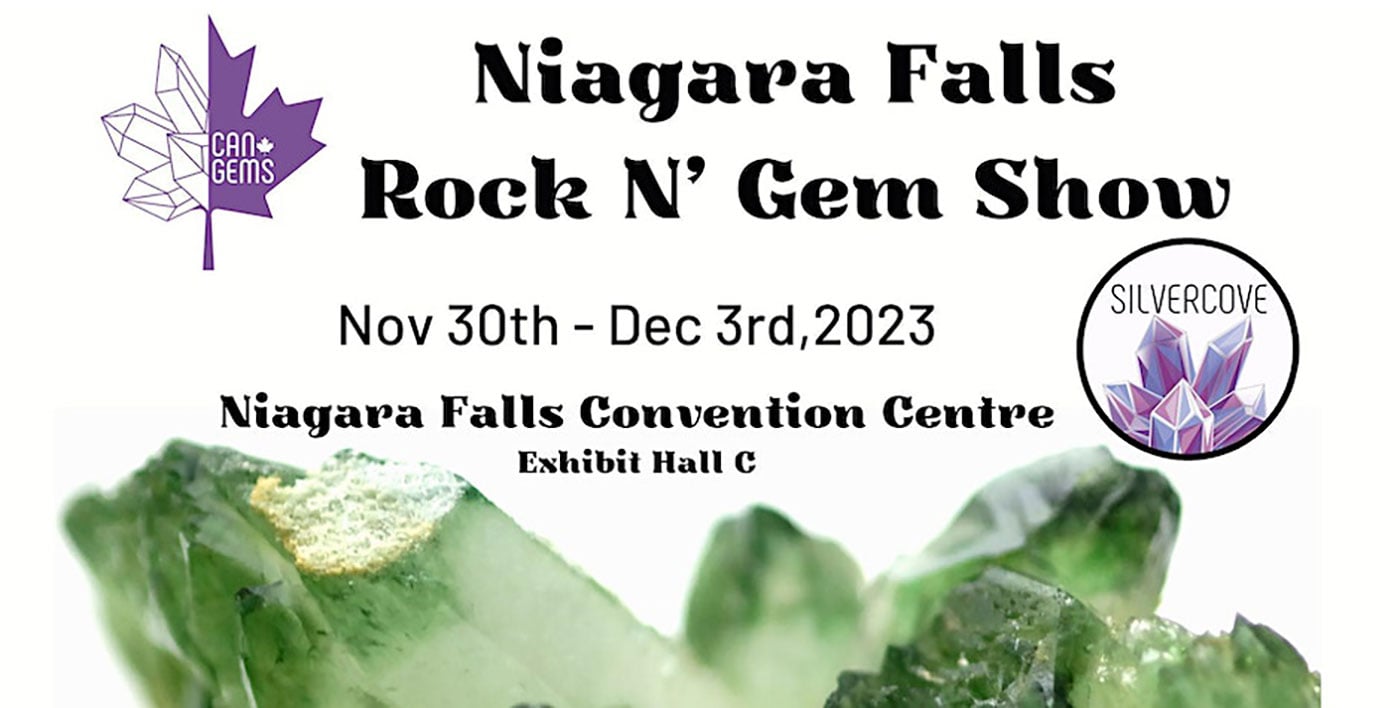 Niagara Falls Rock N' Gem Show
Explore the Fascinating World of Gems and Minerals at the Rock & Gem Show
Calling all gem enthusiasts and curious rockhounds! It's time for the highly anticipated Rock & Gem Show, where you can dive into the enchanting world of precious stones, crystals, fossils, jewelry, and more. This event is the perfect opportunity to discover unique treasures and learn about the Earth's geological wonders.
Event Details:
Date: November 30th - December 3rd, 2023.
Location: Niagara Falls Convention Centre, 6815 Stanley Avenue, Niagara Falls, ON L2G 3Y9.
Hours of Operation:

Thursday to Saturday: 10am - 8pm.
Sunday: 10am - 5pm.

Pricing:

$2 per person.
$5 for a family.
Children 5 and under enter for FREE.
Prepare for a gemstone adventure like no other, as you explore over 375 tables filled with dazzling crystals, gemstones, jewelry, beads, and fossils. Whether you're a crystal connoisseur, mineral enthusiast, or simply someone with a fascination for the Earth's treasures, this show offers a unique experience.
To secure your spot and make the most of this captivating event, you can get your tickets on Eventbrite or contact the Niagara Falls Convention Centre Guest Services or Box Office Department by phone at 905-357-6222. You can also visit the Convention Centre's Box Office at 6815 Stanley Avenue in Niagara Falls. Don't miss the chance to embark on a fascinating journey through the world of gems and minerals at the Niagara Falls Rock & Gem Show!