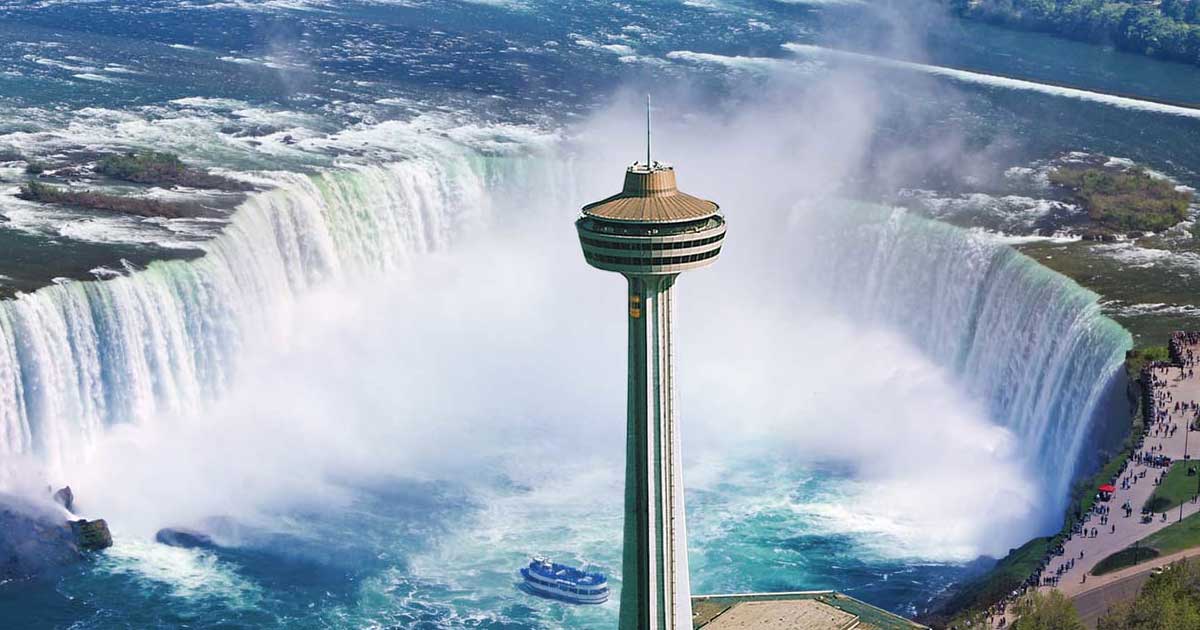 Skylon Tower
5200 Robinson St., Niagara Falls, ON L2G 2A2
Welcome to the world-famous Skylon Tower located in the heart of the Niagara Falls tourist district.  Situated just steps from the Falls and across from Fallsview Casino the Skylon Tower offers visitors the very best in Niagara Falls attraction, fine dining and family restaurant selection as well as entertainment and discount shopping.
Our Ride-to-the-Top and Indoor/Outdoor Observation Deck is a favourite Niagara Falls attraction. Glide smoothly to the top aboard our exterior glass-enclosed "Yellow Bug Elevators" in just 52 seconds where you will enjoy spectacular views of Niagara Falls, the Great Gorge, Niagara wine district and the city skylines of Buffalo, New York and Toronto.
The Skylon Tower offers 2 great levels of Niagara fine dining - both 775 feet above the Falls! Choose from our world-famous Revolving Dining Room restaurant and savour award-winning continental cuisine or select our family-affordable Summit Suite Buffet Dining Room restaurant. The Skylon Tower is Niagara Falls best dining value with Early Dinner specials and the admission to the Ride-to-the-Top and Observation Decks attraction is always FREE when dining!
The Skylon Tower is always the highlight of any Niagara Falls vacation.