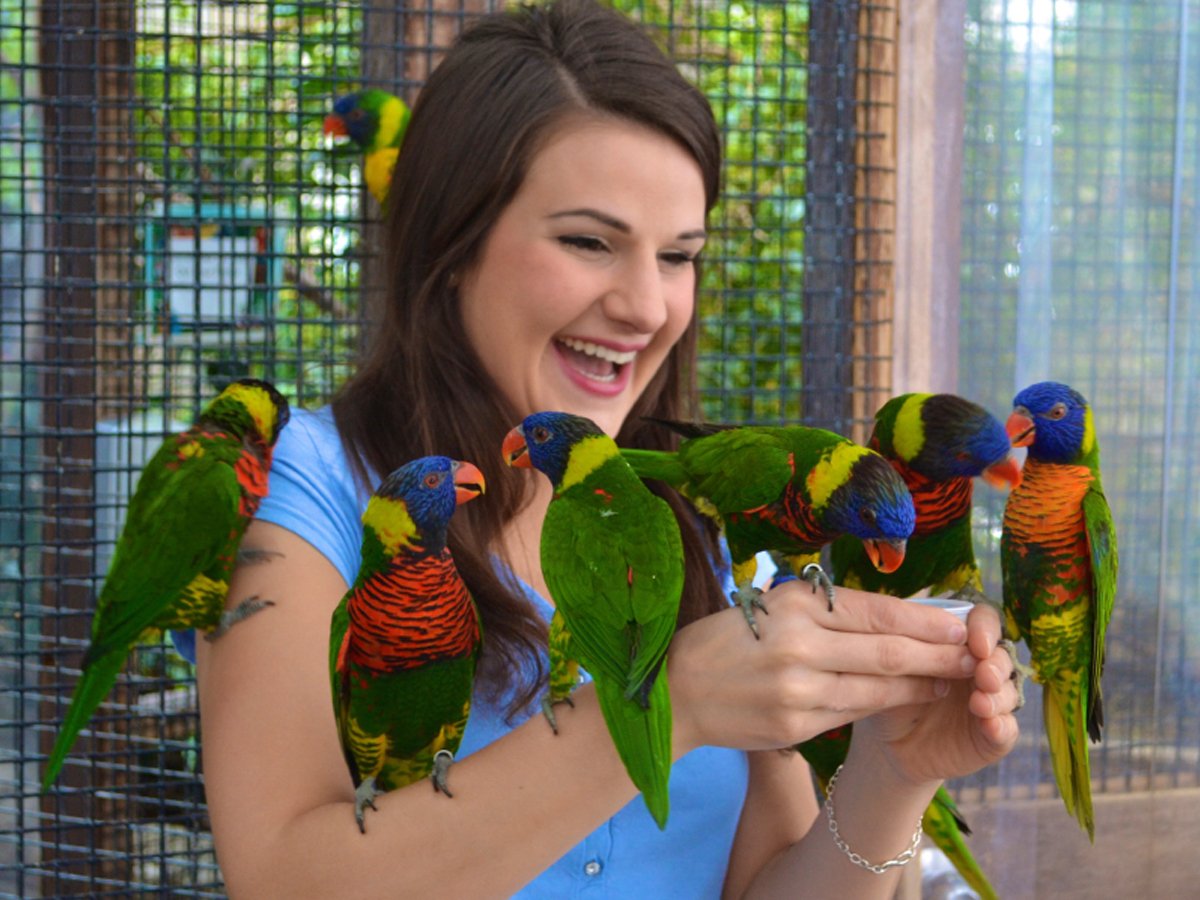 Bird Kingdom
5651 River Rd, Niagara Falls, ON L2E 7M7
Consider a quest for the famous Lost Kingdom. Explore the walkways through the jungle to see tropical birds and creatures. An exciting journey for people of all ages!
This unforgettable journey begins with the enigmatic Old Museum, where you will feel as if you have travelled back in time. The journey continues when you encounter friendly parrots and exotic creatures at Bird Kingdom's Animal Encounters. Discover the Night Jungle, which is home to a variety of unique nocturnal species.
Finally, 'Discover The Kingdom'! Enter the World's Largest Indoor Free-Flying Aviary and be delighted as exotic colourful birds soar freely in the multi-level rainforest. Wander the path that begins at the highest level of the aviary and leads you behind the stunning waterfall and down to the forest floor.
Lorikeet Landing offers an amazing experience in which you may feed and interact with lorikeet birds (may have an extra cost for feeding). Within the jungle is a unique 1800s Javanese House; the only one of its kind in North America. This architectural marvel is totally hand carved solid teak and was built entirely without nails.
Allow an hour or more to explore the following areas:
*Old Museum (Free Niagara Falls Barrel Photo Op)
*Animal Encounters
*Small Bird Aviary
*Night Jungle (Nocturnal)
*Main Aviary
*Lorikeet Landing
*Historic Javanese House
*Gift Shop
Open All Year (please visit birdkingdom.ca for current hours of operation)
Approximately 45 minutes - 1 hour to tour Bird Kingdom 
Wheelchair Accessible
CAZA-accredited facility
Daily Rainbow Lorikeet feeding ($)
Onsite parking: $3.00 per hour
Pricing:
Adults 16+ (19.95+HST)
Children 3-15 (15.95+HST)
Infant and Toddler (2 and under) are FREE
*Seniors (60+) receive 50% off regular adult admission each Tuesday.