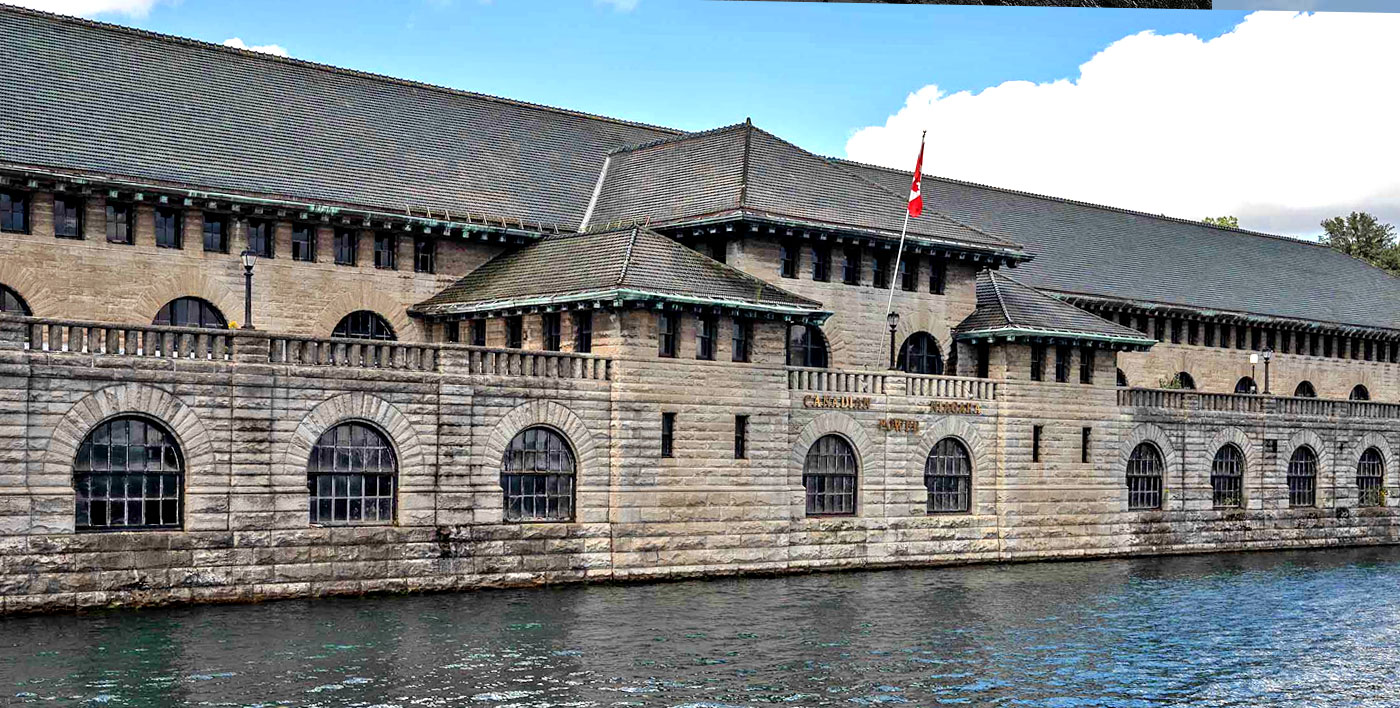 Niagara Parks Power Station
7005 Niagara Pkwy, Niagara Falls, ON L0S 1A0
Parks Power Station in Niagara
Discover interesting stories buried within the historic Niagara Parks Power Station, our newest must-see site, from the tallest turbine to the smallest detail. Explore the 2,200-foot long tunnel on foot before descending 180 feet in a glass-paneled elevator to reach a new viewing deck by the river's edge.
Experience immersive exhibitions, restored artefacts, and interactive storytelling as you learn about the first significant power plant on the Canadian side of the Niagara River. And at night, you can participate in an unforgettable interactive experience that sees the once-dormant power plant come to life.
The Tunnel
Discover an entirely new underground experience with the brand-new tunnel experience, which is included with normal admission, 180 feet beneath the halls of the Niagara Parks Power Station. Learn how this amazing 2,200-foot-long tunnel was dug out with nothing more than lamps, crude dynamite, pickaxes, and shovels. Then, exit onto a fresh observation deck that is situated beside the river. Details
Inside the Power Station
This extraordinary opportunity offers a chance to take part in an exciting rebirth and a chance to learn about the fascinating past and heritage of this renowned structure. Learn about the pioneers who created it and the employees who kept it going for a century.
This 115-year-old engineering masterpiece is brought back to life by harnessing the tremendous energy of the Horseshoe Falls to create an engaging and instructive experience that showcases both its incredible history and distinctive architectural elements.
The Science of Power
Repurposed antiques, engaging exhibitions, and captivating installations give visitors a close-up view of how this hydropower wonder leveraged the Falls power to produce energy for a century. With a scale model of the facility, you can "track the flow" up close. You can also explore a life-size penstock and test your hydropower knowledge at the interactive control panel.
The Station At Night
With Currents, the sound and light show located in the centre of the station, you'll learn about the transformation of water into electricity. Incredible 3D projection, interactive lights and images, and a magnificent musical composition are all part of this captivating, family-friendly event.
At the Niagara Parks Power Station, Currents is an experience that requires a ticket, with showtimes starting after hours.
A new sound and light show
With Currents, an incredible sight and sound performance located inside the plant's core, you'll discover the amazing Niagara Parks Power Station in a completely new way.
On the generator floor, you will be able to stroll amid the enormous turbines while projected graphics and light respond to your every step to narrate the history of power in Niagara.