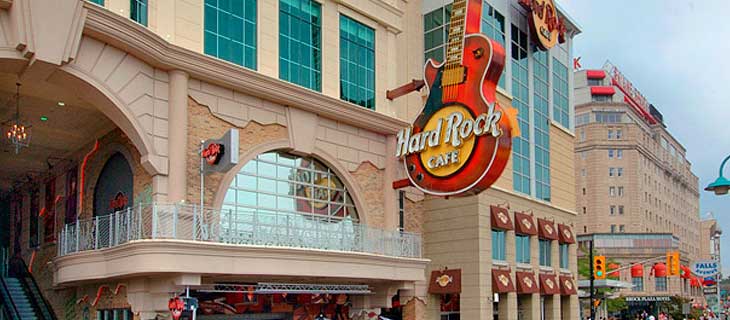 The one-of-a-kind items at the Niagara Falls restaurant include treasures from superstars such as Jim Morrison, Jimi Hendrix, Bono and Bob Dylan. For younger fans, some of the hottest current acts such as the Goo Goo Dolls and Avril Lavigne are featured. Whether you are into rock, pop or blues, the Hard Rock Café has something for you.
Enjoy one of the café's legendary burgers and top it off with a perfect sized dessert. Then, before leaving, swing through the Rock Shop to start your own personal collection of music memorabilia.
Whether you are looking for a quick lunch or craving a prime steak for dinner, the Hard Rock Café combines quality food with nonstop fun. Rock on!