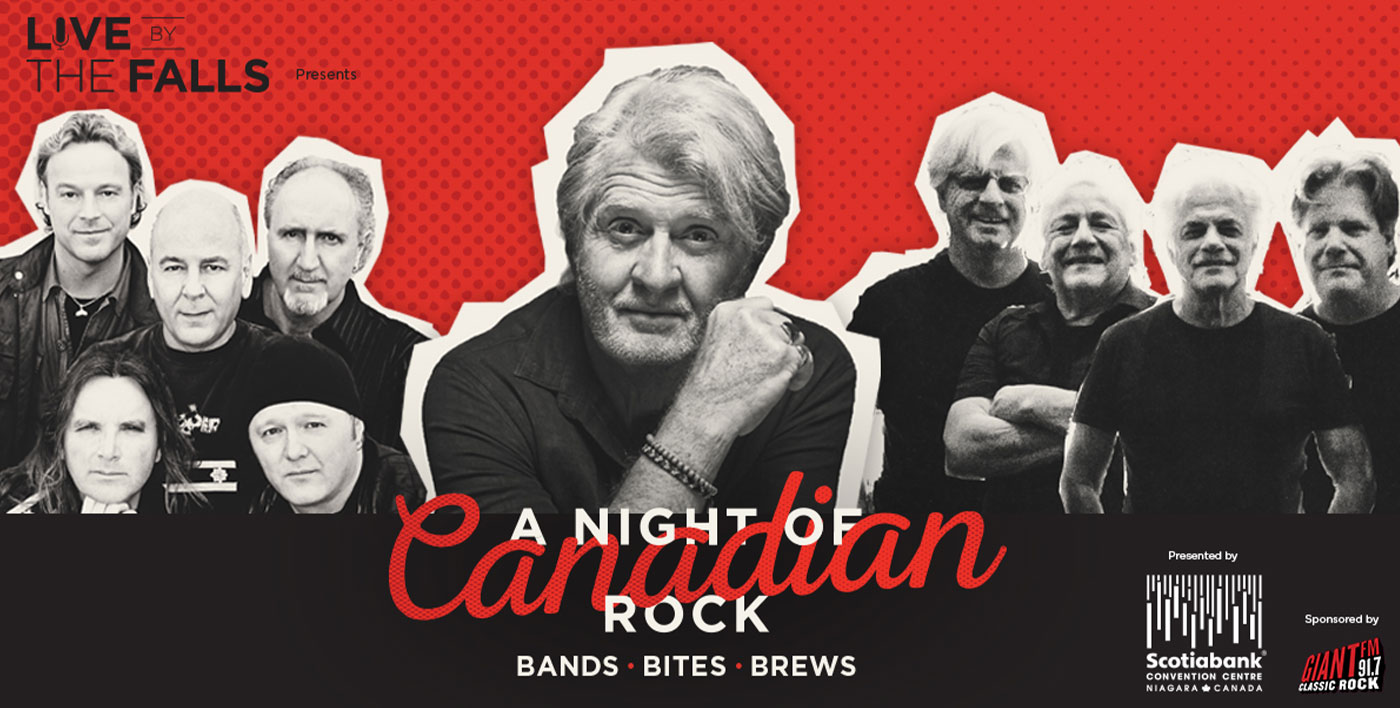 A Night of Canadian Rock
When:
12/28/2018 06:00 PM
Location:
Scotiabank Convention Centre
6815 Stanley Avenue, Niagara Falls, Canada L2G 3Y9

Live by the Falls closes out the year with A Night of Canadian Rock, sponsored by 91.7 Giant FM, featuring performances by Chilliwack, Trooper, and headliner Tom Cochrane with Red Rider.

Starting at 6:00pm, purchase tokens and explore our Bands • Bites • Brews pre-show festivities! Treat yourself to a delicious in-house selection of Canadiana inspired foods, washed down with a refreshing draught beer poured for you by our featured Ontario craft breweries.

On sale now! Tickets start at $57 (all taxes and fees included) and can be purchased online with Ticketpro, by phone at 1-888-997-6222, and by visiting our Box Office.
Contact Info: Box Office, [email protected], 905-357-6222
Tickets: https://secure.ticketpro.ca/?lang=en&server=ww2#achat_ABC28LS18