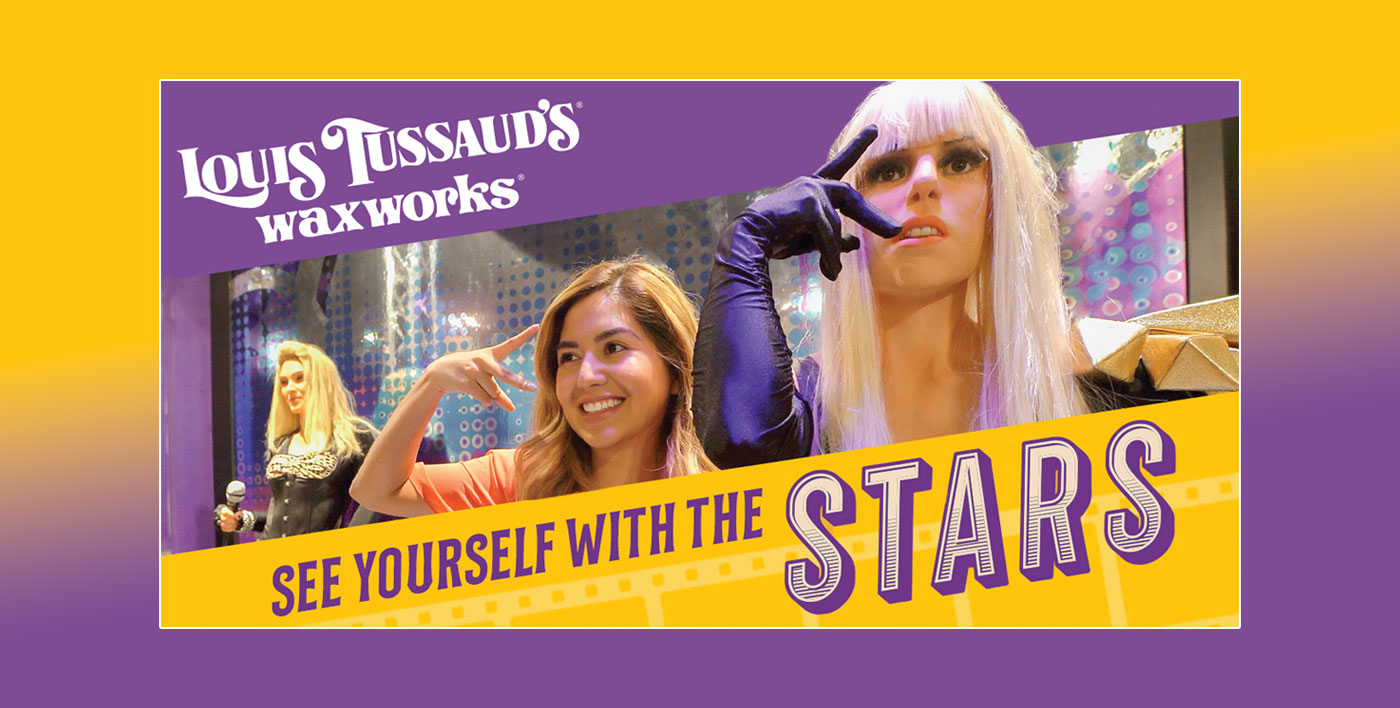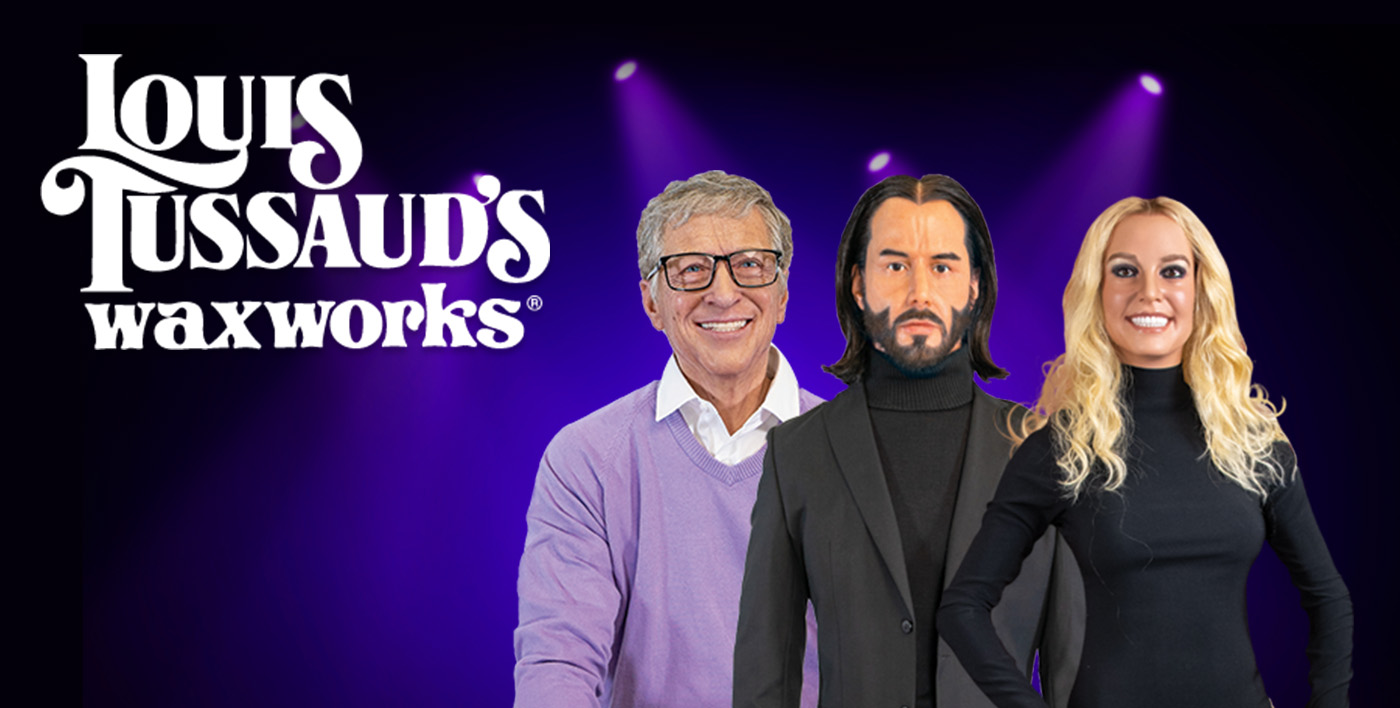 Louis Tussaud's
5709 Victoria Ave, Niagara Falls, ON L2G 3L5
Immerse yourself in the celebrity world at Louis Tussaud's Waxworks! Capture unforgettable moments as you strike a pose with over 100 lifelike figures of the world's biggest superstars. From actors to musicians and even heroes, we've got them all! Crafted by recognized wax artists, our true-to-life wax figures are housed in a stunning English Tudor style building with 16 spectacularly themed galleries.
Join us for a musical extravaganza and rock the stage with legendary musicians from various genres. From pop divas like Beyoncé and Madonna to rock icons like John Lennon, you'll get up close and personal with these popular performers, even closer than front-row concert tickets can take you!
Step onto the red carpet and star alongside iconic characters from your favorite movies. Embark on thrilling adventures with James Bond, save the day with Marvel and DC superheroes, and even time-travel with Marty McFly in a DeLorean from "Back to the Future." The possibilities are endless!
Create lasting memories at Ripley's Wax Hands, where you can dip your hands into a unique and memorable experience. Choose your favorite colors, take a partner along, and make it a double wax hand creation. This exclusive opportunity is only available on-site.
But that's not all! Get ready to be interviewed by famous talk show hosts, stand tall next to wrestling legends, and dive into history as it unfolds before your eyes. This immersive experience will transport you to picture-perfect themed realms where lifelike wax figures of cherished characters and celebrities await. Snap photos and share this star-studded adventure with your friends and family.
Don't miss out on this incredible opportunity to capture yourself with top celebrities, movie stars, politicians, religious figures, heroes, villains, and the most prominent musicians of our time. Louis Tussaud's Waxworks is the ultimate destination for an unforgettable encounter with your favorite personalities. Come and strike a pose today!