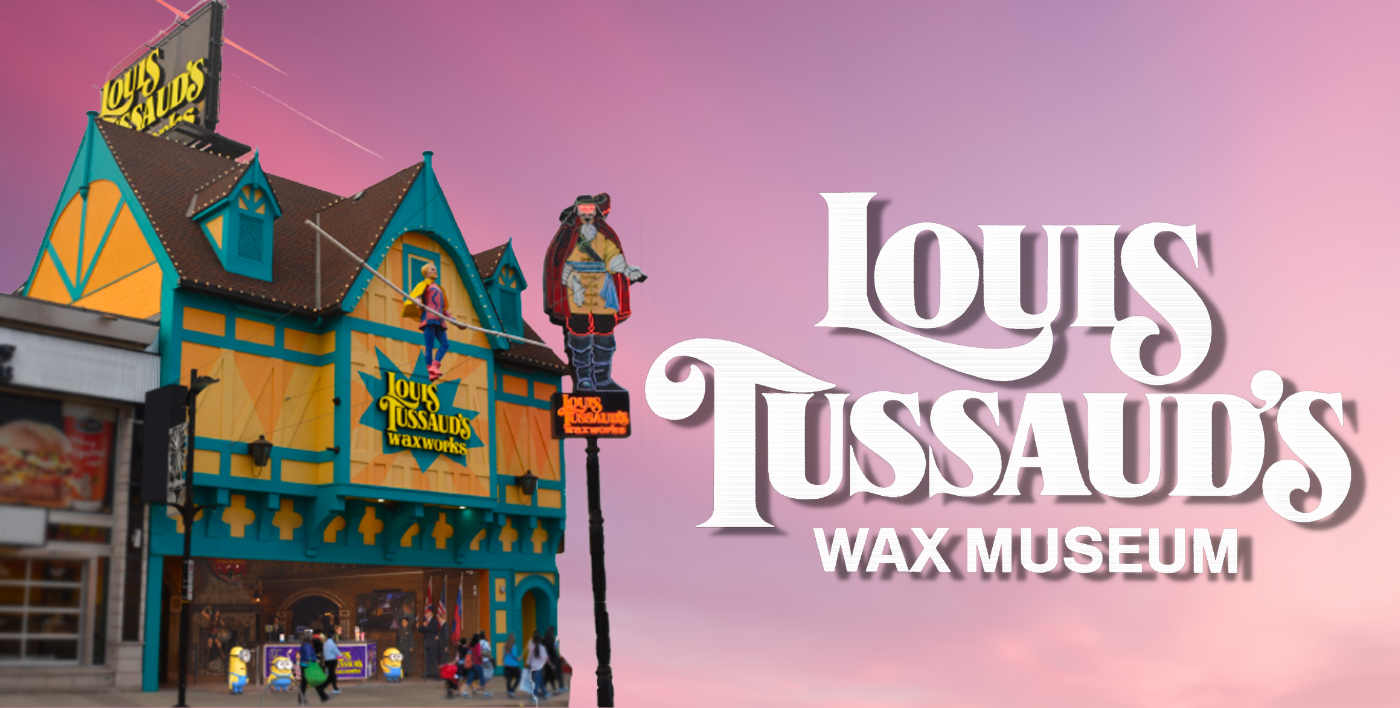 Louis Tussaud's
5709 Victoria Ave, Niagara Falls, ON L2G 3L5
Louis Tussaud's Waxworks is a collection of instantly recognizable, true-to-life wax figures crafted by recognized wax artists from around the world. The stunning English Tudor style building houses over 100 true-to-life wax figures in 16 spectacularly themed galleries.
Capture yourself with your favourite celebrities with hundreds of photo-op opportunities with famous and infamous from celebrities to movie stars, politicians to religious figures, heroes, villains and the most prominent musicians of our time!
Sit on Oprah's couch, Jump into bed with Yoko and John Lennon, measure up to Arnold Schwarzenenegger, walk along with Sarah Jessica Parker, schmooze with this century's most recognized politicians including Hilary and Bill, or settle in for a quick picture along with marvellous entertainment characters. Louis Tussaud's is full of memories for all ages!