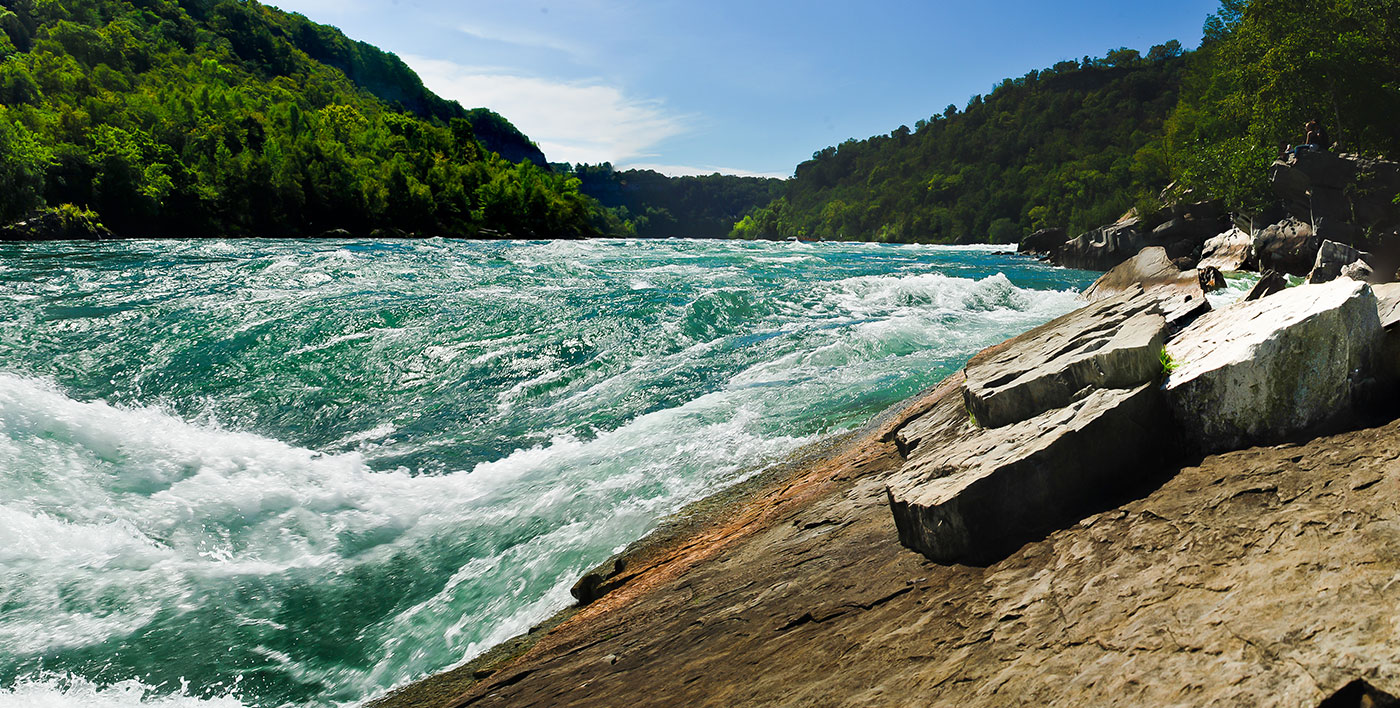 Niagara Glen
3050 Niagara Pkwy, Niagara Falls, ON
For visitors looking to slip away from the hustle and bustle of the main Falls area, Niagara Glen offers an opportunity to view the natural, rugged beauty of the region.
As one of Niagara's favourite picnic spots, Niagara Glen boasts natural trails, rock climbing and access to the Niagara River.
Come to this designated nature preserve and you'll find four kilometres of hiking trails, untouched Carolinian Forest and incredible rock formations created by thousands of years of erosion from the river and falls. Native plants include maples, sassafras, tulip trees, red mulberry trees, and staghorn sumacs. While the terrain is steep, you can discover Wilson Terrace, Wintergreen and Foster's Flats. These were molded by the Niagara River when it cut through this area over 6-7 thousand years ago.
The Lockport Limestone Rock, thought to have been the site of an ancient waterfall, looms over the Glen and provides breathtaking views.
Direct access to the Niagara Glen trails is found at the highest part of the gorge, where a metal staircase sits at the edge of the cliff. The Glen stands above the Niagara River Gorge Whirlpool.
Whether you walk through the Niagara Glen, or ride the Whirlpool Aero Car to see the Niagara Whirlpool (a natural wonder where water in the river rushes through the whirlpool at speeds of up to 40 kilometres per hour) here you'll experience the magnificent beauty of the Niagara region.
Niagara Glen is open year round and admission is free. However, tickets must be purchased to ride the Whirlpool Aero Car.
*Access is weather dependant in the Winter*