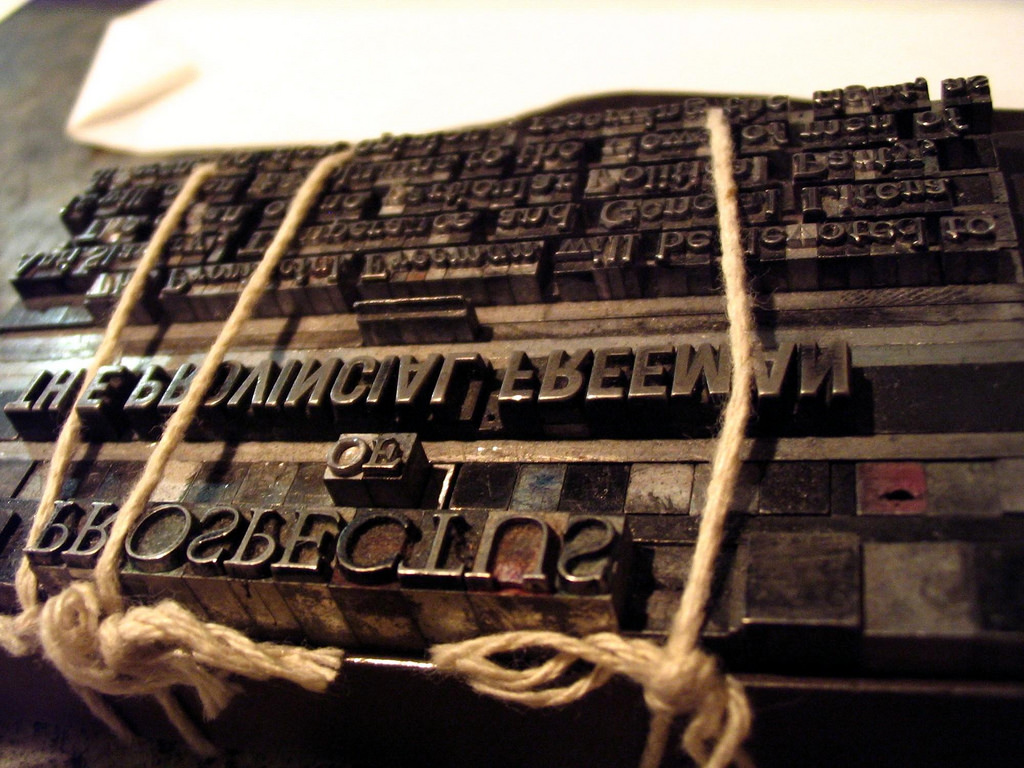 Mackenzie Printery Museum
1 Queenston St., Queenston, ON
Mackenzie Printery History
Step back in time and try your hand at setting type and working one of eight operating presses. Qualified staff provide guided tours, and there are interesting demonstrations and opportunities to "try it yourself". Working hot metal typecasters will cast type before your eyes. You will be visiting Canada's largest working printing museum. The restored Mackenzie House, a gift from friends and supporters of William Lyon Mackenzie when he retired from the provincial legislature in 1858, became a historic site museum in 1950 and is home, since 1967, to a recreated 19th-century printing shop. You can see "over 500 years of printing technology, amid the authentic ambiance of a period print shop." William Lyon Mackenzie was the great grandfather of Prime Minister William Lyon Mackenzie King. Perhaps better known as the first mayor of Toronto and the leader of the Rebellion of 1837, Mackenzie was also the publisher of the Colonial Advocate newspaper from 1824 to 1834 and one of Canada's earliest printers. The paper was based in this house here in Queenston, Upper Canada, and was fond of critiquing the Family Compact, the informal name of the Conservative elite who controlled Upper Canada at that time.
The Best Hands-on Museum in Upper Canada
The restored home of rebel publisher William Lyon Mackenzie reveals 500 years of printing technology, amid the authentic ambiance of a period print shop. Rarest in the Mackenzie Printery's collection is the Louis Roy Press, oldest in Canada and one of the few original wooden presses remaining in the world! A hands-on experience is encouraged with a working linotype and eight operating heritage presses.
A joint venture was established in 1990 between The Niagara Parks Commission and a volunteer non-profit Printery Committee concerned with the preservation of printing equipment. To learn more about the Printery and upcoming events, visit Mackenzie Printery.
Facts & Figures
The Mackenzie Printery:
is Canada's largest operating printing museum, devoted to displaying historic presses covering more than 500 years of the letterpress printing era
was the former home of "responsible government," where firebrand editor William Lyon Mackenzie began his publishing career with his newspaper, the Colonial Advocate, dedicated to political reform
contains Canada's oldest press circa 1770. The Louis Roy Press was used to print Upper Canada's first newspaper, the Upper Canada Gazette or American Oracle, in 1793 at Newark, Ontario's first capital, now Niagara-on-the-Lake
was reconstructed from ruins by The Niagara Parks Commission, the home of William Lyon Mackenzie was opened in 1938 by Prime Minister William Lyon Mackenzie King, Mackenzie's great grandson
features an informative display on William Lyon Mackenzie's home.
The Mackenzie Printery & Newspaper Museum in Queenston is a place that played a brief, but important role in Canadian history. The beautiful limestone building was the home of William Lyon Mackenzie and from here he began his career as publisher and agitator for political reform.
Today, the Mackenzie Printery & Newspaper Museum features a hands-on environment with a working linotype, eight operating heritage presses and the restored lithography studio of Canadian artist Frederick Hagan.
When you visit this beautiful building, take special note of the two large locust trees growing at the entranceway as they play a special part in our history. As Mackenzie wrote in 1854, "Thirty years ago, I published at Queenston, on the 18th of May, 1824, the first number of a public newspaper, voluntarily established to promote justice and equity in a sparsely populated, badly governed colony. To commemorate the day that had transformed a quiet, peaceful obscure trader into an ardent colonial politician and public censor, I then planted in front of my dwelling a row of acacia or locust trees, and a grapevine and had the pleasure last week of seeing them growing luxuriously." The grapevine has long since disappeared, but two of his original five locust trees remain, a living memorial to an early Canadian publisher and political activist.
Mackenzie Printery and Museum is located at 1 Queenston St., Queenston, ON.
This historic building is not wheelchair accessible.