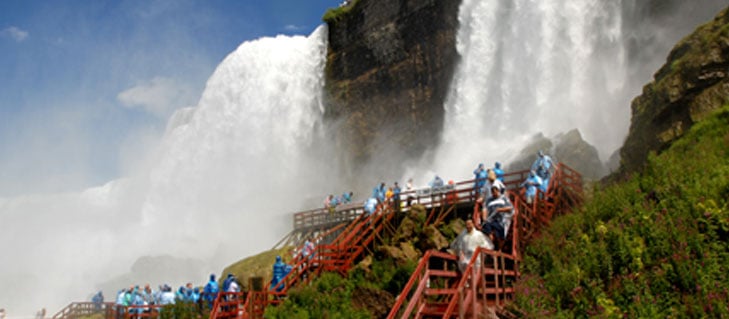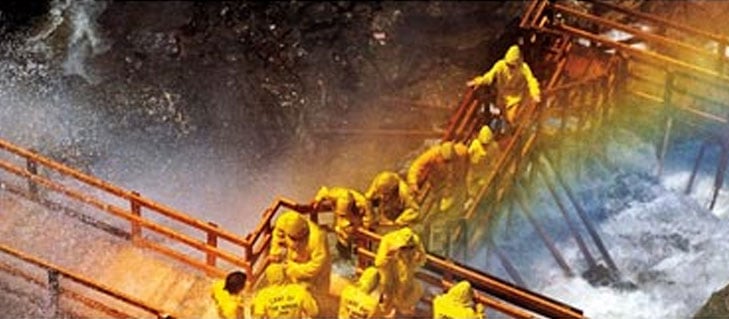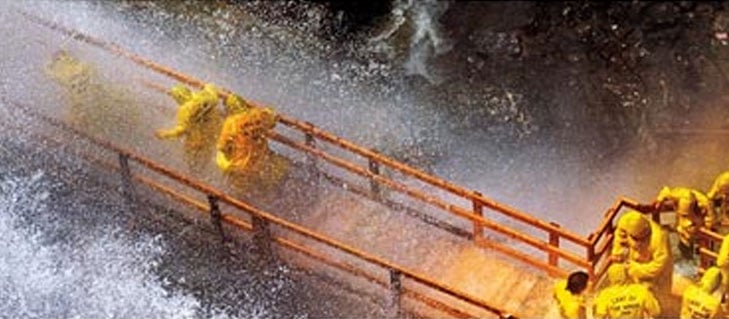 Cave of the Winds
24 Buffalo Ave, Niagara Falls, NY 14303, United States
Cave of the Winds tour is a thunderous experience like no other! You start by riding an elevator 175 feet straight down into the Niagara Gorge. Then, wearing the poncho and sandals provided, you are guided down a series of steps to the infamous "hurricane deck".
But, hold on to your hat, because when you're standing a mere 20 feet from the Bridal Veil Falls, you'll be pounded by winds up to 68 miles per hour and soaked by buckets of water. It's an intense experience that will absolutely thrill you. 
Best of all, individuals with physical disabilities or those with small children can still enjoy the experience from a less intense vantage point.
You can get to Cave of the Winds through Goat Island in the Niagara Falls State Park. The elevator to Niagara Gorge opens in April and the hurricane deck tours run May thru October.