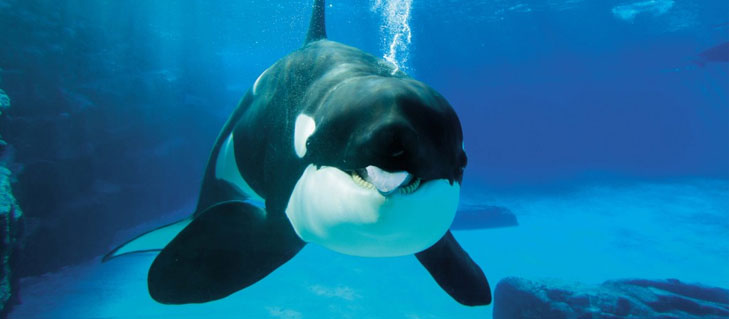 As a premier marine park, adventure awaits you whether you are young or old. Simply come and explore the many sights and shows offered daily.
At Marineland you'll experience an awesome encounter with our orca (killer whale), beluga whales, sea lions and dolphins and more!  With underwater viewing stations and special Beluga Encounter (touching and feeding sessions) you can get close and personal with these fascinating creatures of the sea.
On land, you can dine in one of the park's casual restaurants; share a meal with fish, elk and deer at the feeding exhibits, or get an adrenaline rush on one of the many thrilling rides.
Open from May until October, this fun-filled family attraction is a must-see for anyone visiting the Niagara Falls region. Marineland will give you an unparalleled ocean and land experience that the entire family will enjoy.