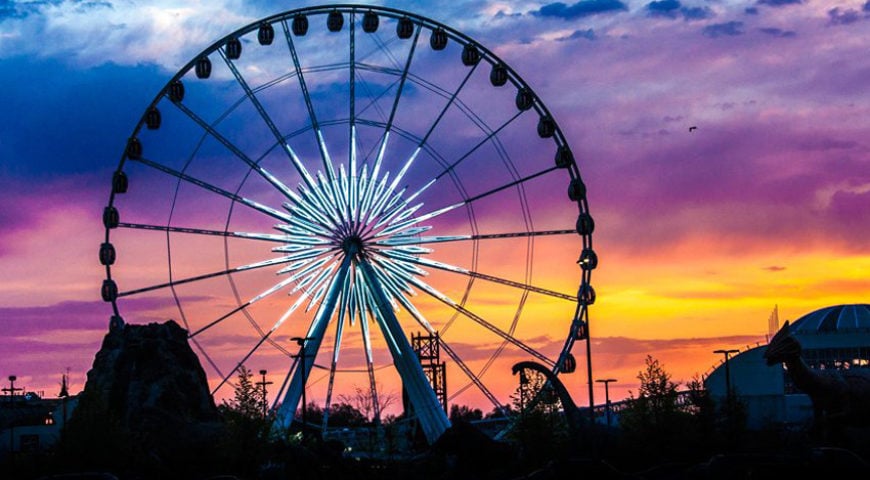 Top Reasons to Add the Niagara SkyWheel to Your Itinerary
Reading time: 2 Minutes.
Have you had the time to take a ride on the Niagara SkyWheel? The SkyWheel provides extraordinary views of Niagara Falls, both day and night. If you have not had the chance to take a ride on the 175 feet tall observation wheel, here's your oppourtunity to see why it's a perfect fit for your itinerary.
REASON 1
Great Views of Niagara Falls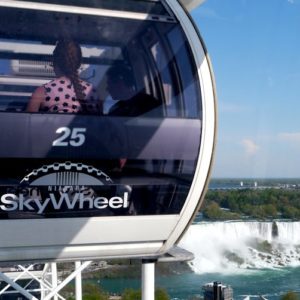 The Niagara SkyWheel gives breathtaking views of both the Canadian and American Falls.
Standing at 175 feet tall (53 Meters).
REASON 2
Climate Controlled Gondolas
Whether you are coming in the Spring, Summer, Fall or Winter. The Niagara SkyWheel has 42 enclosed gondolas. Enjoy air conditioning in the warm months and heated gondolas in the cold months.
REASON 3
Built to Handle All Groups Sizes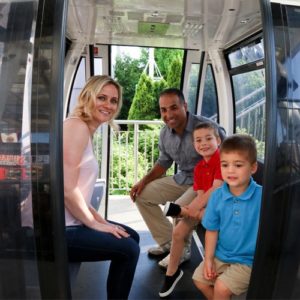 There are 42 gondolas on the Niagara SkyWheel, which can accommodate 6 individuals in each one.
Great for all group sizes.
REASON 4
Open Year Round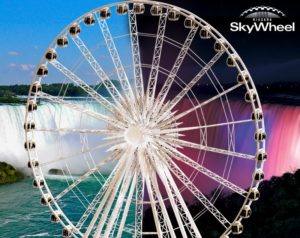 Open all year round. Open 365 days of the year.
Summer time hours from 9:00 AM to 2:00 AM.
REASON 5
Quick Loading Times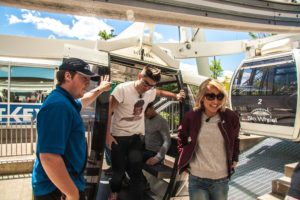 Six loading docks for fast and efficient ride times. With a capacity of 300 individuals every 15 minutes.
REASON 6
Free Bus Parking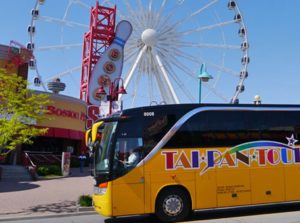 There's free charter parking in our enormous parking lot, when you book with any of our Clifton Hill attractions.
Quick Information:
Location: Clifton Hill, Niagara Falls, Canada.
Ride Length: 8-12 minutes
Rotations: 3
Full Loading/Ride Time/ Unloading Time Length: 20-30 minutes.