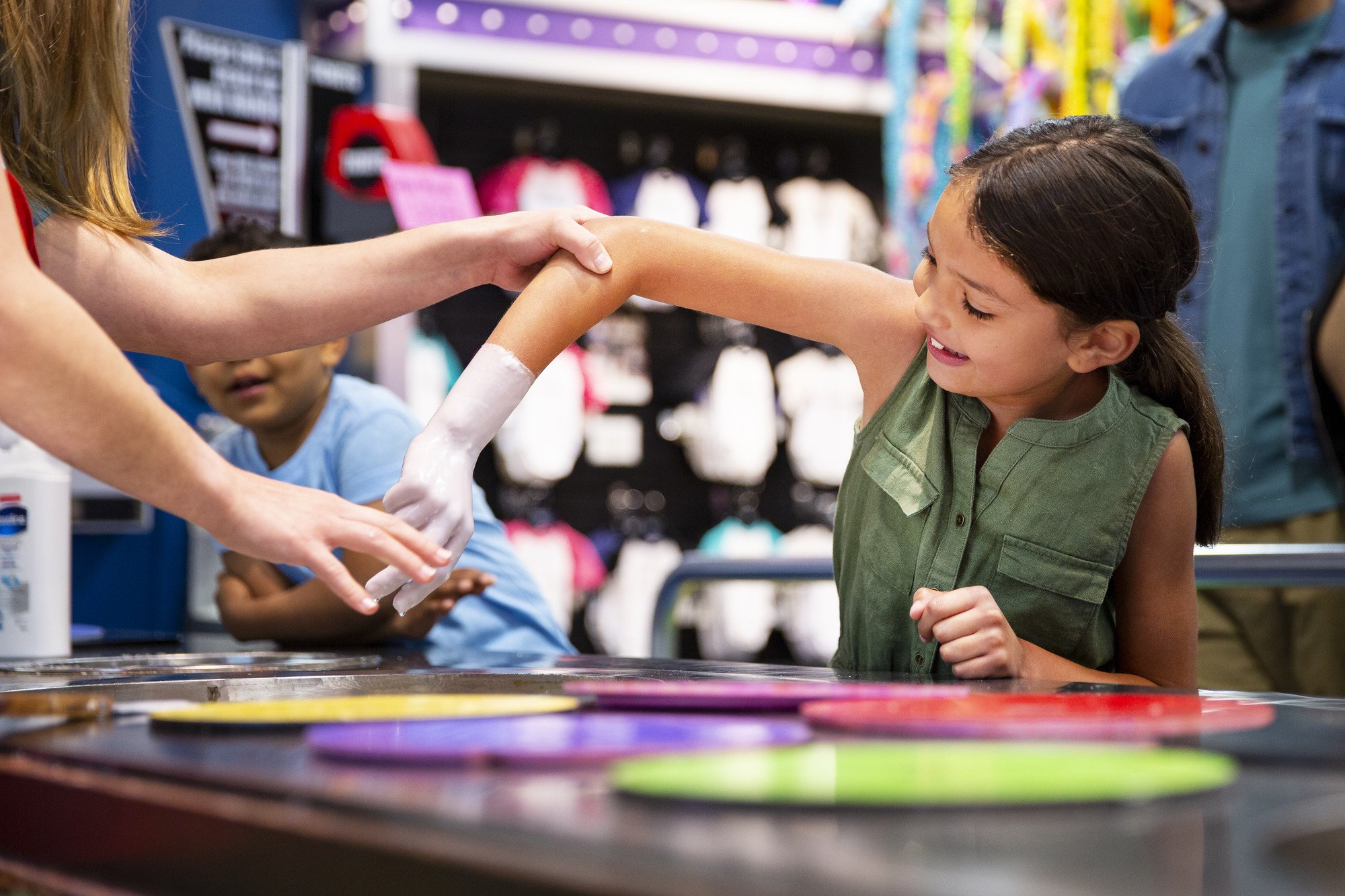 THIS VENUE IS CURRENTLY CLOSED
Wax Hand Emporium is place you can make replicas of your own hand in coloured wax. How cool would it be to take home a real-size souvenir of your own hand, just like the wax museum characters at Movieland.
"The wax museum is really awesome and fun. But, you must get a wax hand done for the kids. This trip was my son's second time getting a wax replica of his hand, he loves it and it is very cool. Many different colors and options for the wax mold.The price is reasonable."-Gerrie K
A very fun activity for kids to take part in, as well as a cool souvenir for them to take home, is to get their own hands waxed at Wax Hands on Clifton Hill. The Wax Hand Emporium allows kids ages 4+ to go through this safe and guided process with experienced staff. They can choose from any colour they wish, even adding rings, butterflies, and their name on the keepsake.