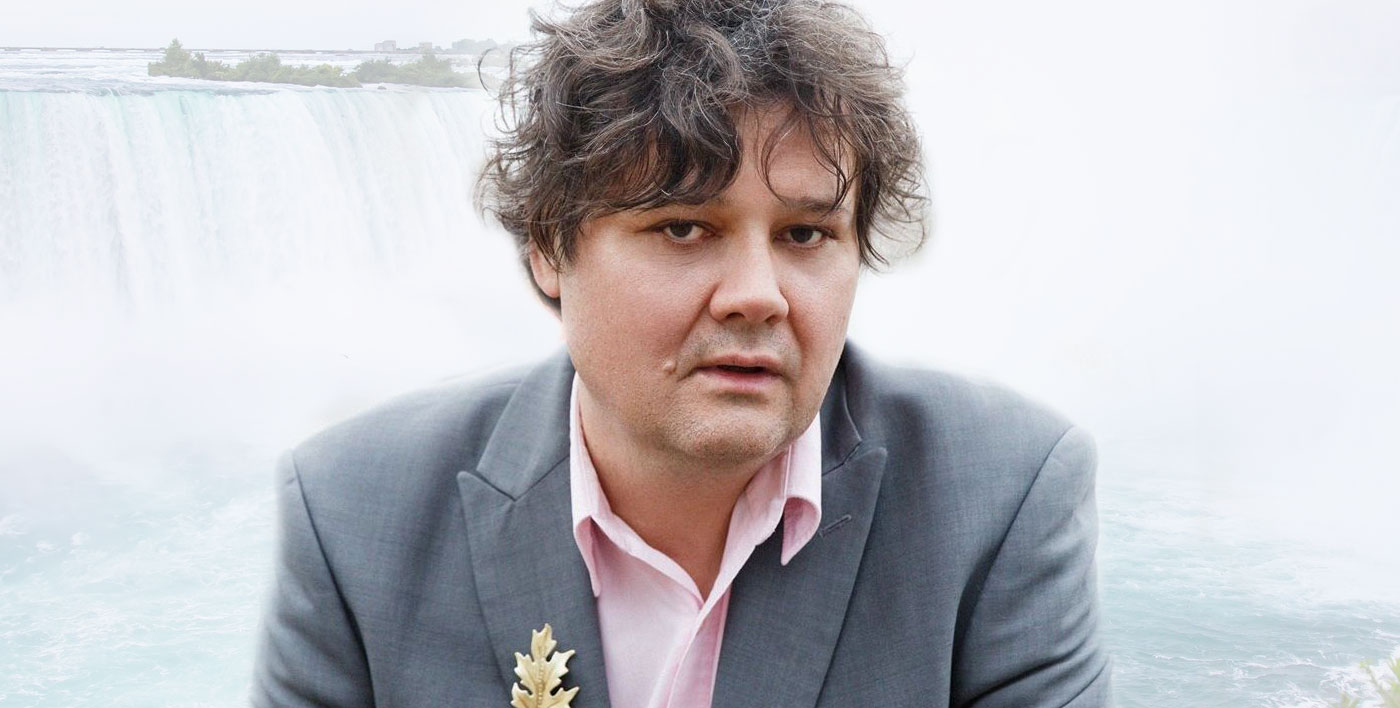 Ron Sexsmith
Ron Sexsmith at the Ravine Vineyard Concert Series
**This concert was postponed from February 9, 2022.
Date and time
Wed, 1 June 2022
7:00 PM – 10:00 PM EDT

Location
Ravine Vineyard
1366 York Rd St. Davids,
ON. L0S 1P0
One of Canada's most renowned crooner has made an unexpected discovery: domestic bliss. All it took, it turns out, was leaving the city he adored.
After 30 years as a symbol of Toronto's west end, Ron Sexsmith reluctantly relocated to the tranquil hamlet of Stratford, Ontario, and the melodic, playful, theatrically vivacious Hermitage poured forth.
"Almost immediately after arriving here I just felt this kind of enormous stress cloud evaporate and all these songs started coming," recalls Sexsmith. "I'd walk along the river every day into town and feel like Huckleberry Finn or something. It had a really great effect on my overall state of being."
This new zen can be heard from the first moments of the album's opener, "Spring of the Following Year," as the soothing sound of birds immerses the listener in Sexsmith's state of grace.
"We'd moved in the winter time and I was imagining how pretty it was going to be in the spring," he explains. "We have this sort of idyllic kind of existence -- we have bunnies in the yard and are surrounded by trees on all sides, so we get tons of birds. Every morning I hear these Cardinals and we had a duck in the yard I'd never really noticed birds in Toronto."
It's not like he was planning to write his 16th long player as soon as he arrived, he adds. After all, Sexsmith was already quite busy turning his first novel, Deer Life, into a perspective musical. But when melodies as infectious as the Chi-Lights-inspired "You Don't Want to Hear It" or the ear-worm inducing "Lo and Behold" entered his mind, he had to get them on record. Adding his signature mischievously astute worldplay (in "Dig Nation," for example) to ground the album firmly in the Sexsmith oeuvre. Even the album's title is a coy subversion of the 15 time Juno nominee's own expectations upon arriving in Justin Bieber's hometown. "I felt I'd reached the age where I could be a hermit finally, but it didn't really work out that way," he laughs.