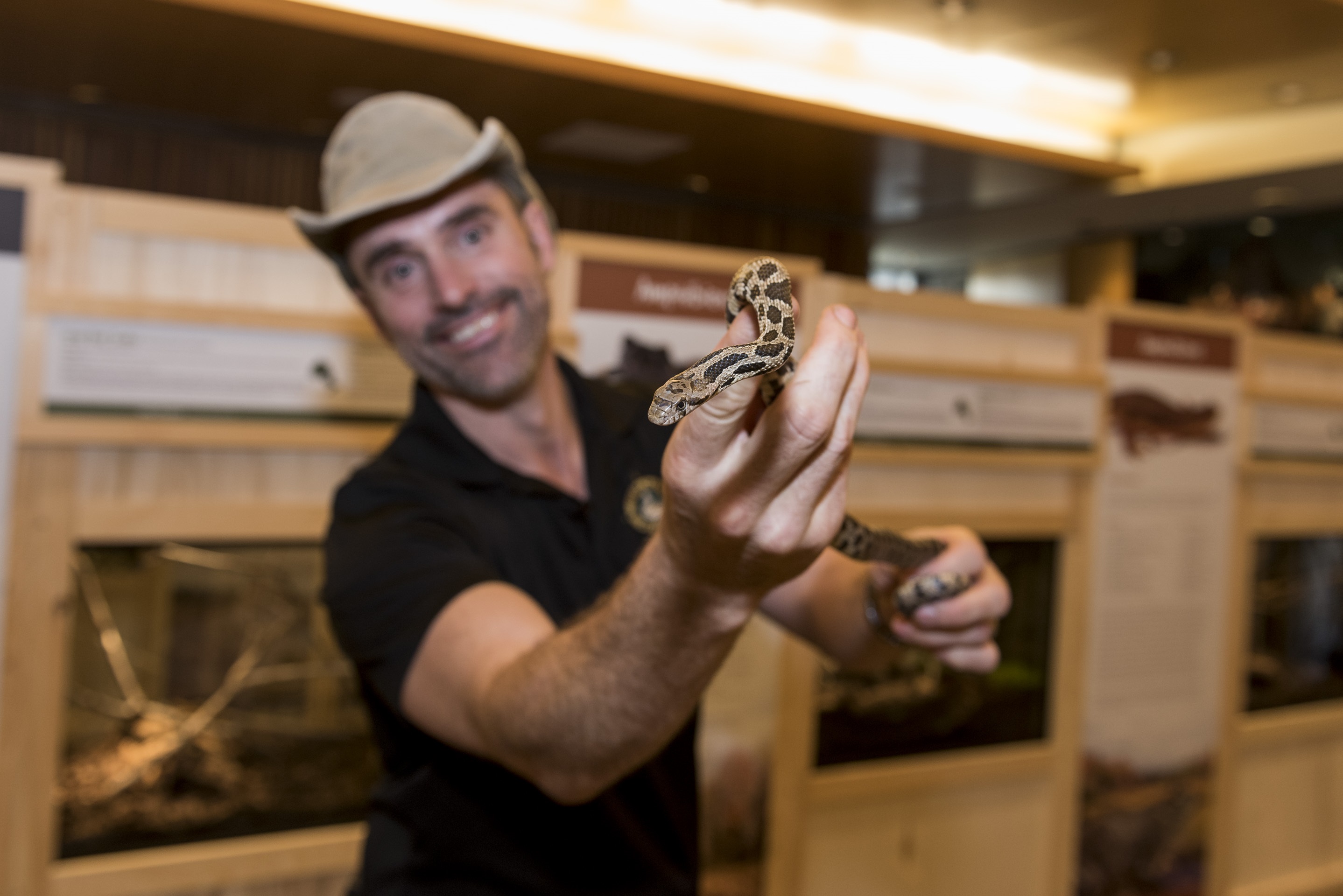 Wild Ontario Exhibit
Wild Ontario Exhibit
Saturday, February 17 through to Sunday, April 29, 2018
Curated by Little Ray's Reptile Zoo, this bilingual exhibit introduces visitors to various Ontario-specific species of mammals, amphibians, birds, fish, and reptiles. Panels and displays also explore Ontario's three different Ecozones: the Hudson Bay Lowlands, the Ontario Shield and the Mixed Wood Plains, as well as the regions and habitats that can be found within these Ecozones.
With live animal demonstrations led by staff from Little Ray's Reptile Zoo, the exhibit offers interactive elements and unique anecdotes about species that may be found in your own neighbourhood, as well as the important role that many of them play in maintaining and preserving our environment.
The Wild Ontario exhibit will feature animals such as a barn owl, American Kestrel, porcupine, skunk, wood turtle, spotted turtle, grey tree frog, yellow spotted salamander, bullfrog and more.