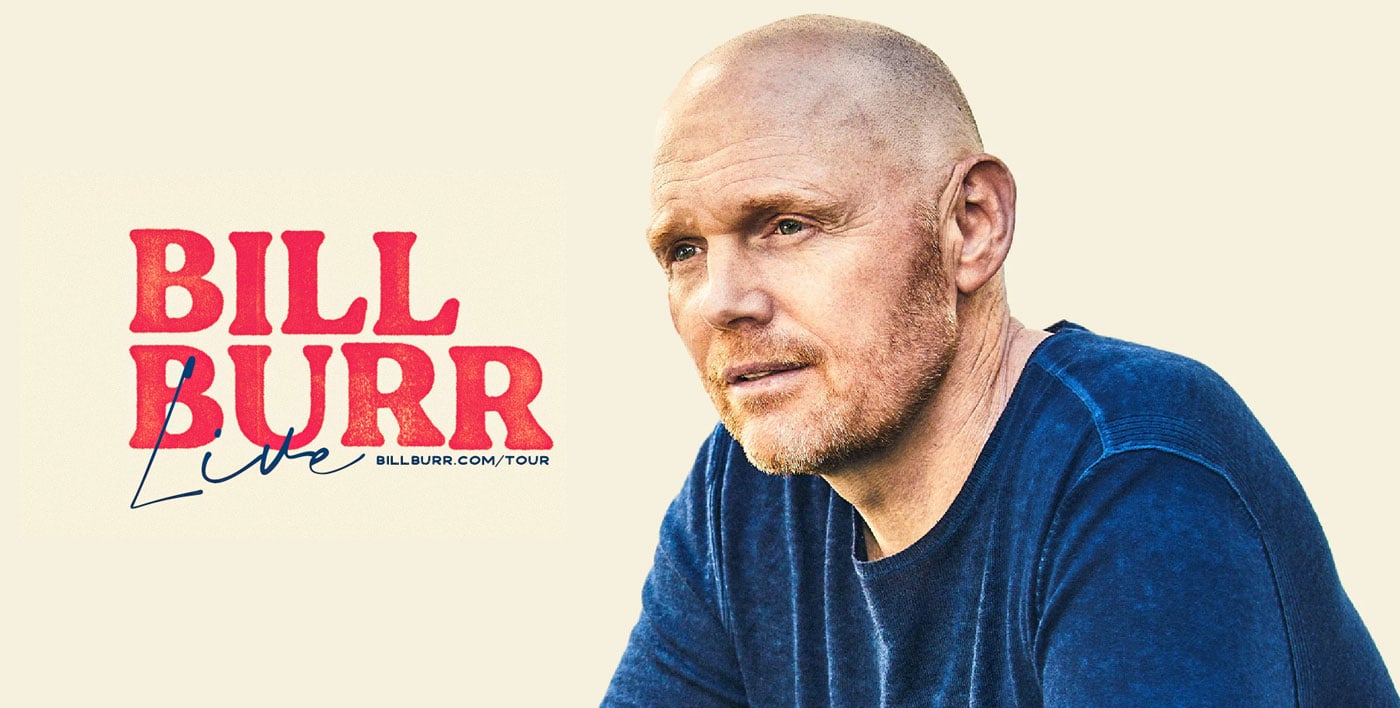 Bill Burr
Bill Burr Live at OLG Stage at Fallsview Casino
Thursday, October 5th 2023 8:30pm
Tickets on sale: Friday, May 19 at 10AM
Bill Burr, a highly acclaimed comedian, has established himself as a prominent and influential figure in the world of comedy. His remarkable success extends beyond the stage, encompassing television, film, and even audio platforms.
In recognition of his comedic brilliance, Bill received a Grammy Award nomination in 2020 for his album "Bill Burr: Paper Tiger." The album showcased his exceptional talent and earned him well-deserved praise from both fans and critics alike. Additionally, his versatility as an entertainer is evident in his acting skills, as he starred alongside Pete Davidson and Marisa Tomei in the Judd Apatow film "The King of Staten Island." This further solidified Bill's standing as a multifaceted artist who can seamlessly transition between different mediums.
Furthermore, Bill Burr has made his mark in the realm of television. One notable role that garnered significant acclaim was his recurring portrayal of "Kuby" in the highly popular AMC-TV show "Breaking Bad." His memorable performance and undeniable charisma captivated audiences and further elevated his reputation as a talented actor.
Bill's distinctive brand of humor, characterized by sardonic and observational wit, has captivated audiences around the globe. One platform that showcases his comedic genius is his podcast, the "Monday Morning Podcast." Renowned for its engaging and humorous content, the podcast has garnered an enormous following, solidifying its place as one of the most popular podcasts of all time.
 As a comedic trailblazer of his generation, he continues to leave an indelible mark on the entertainment industry, bringing laughter and joy to countless fans worldwide.
This event is phone-free. Phones, watches, and accessories are not allowed inside the performance space. Upon arrival, all phones, smart watches, and accessories will be put in individual Yondr pouches. These pouches will only be opened at the end of the event. Guests can keep their devices with them but can only use them in designated Phone Use Areas within the venue. Before re-entering the performance space, all devices will be secured in Yondr pouches again.