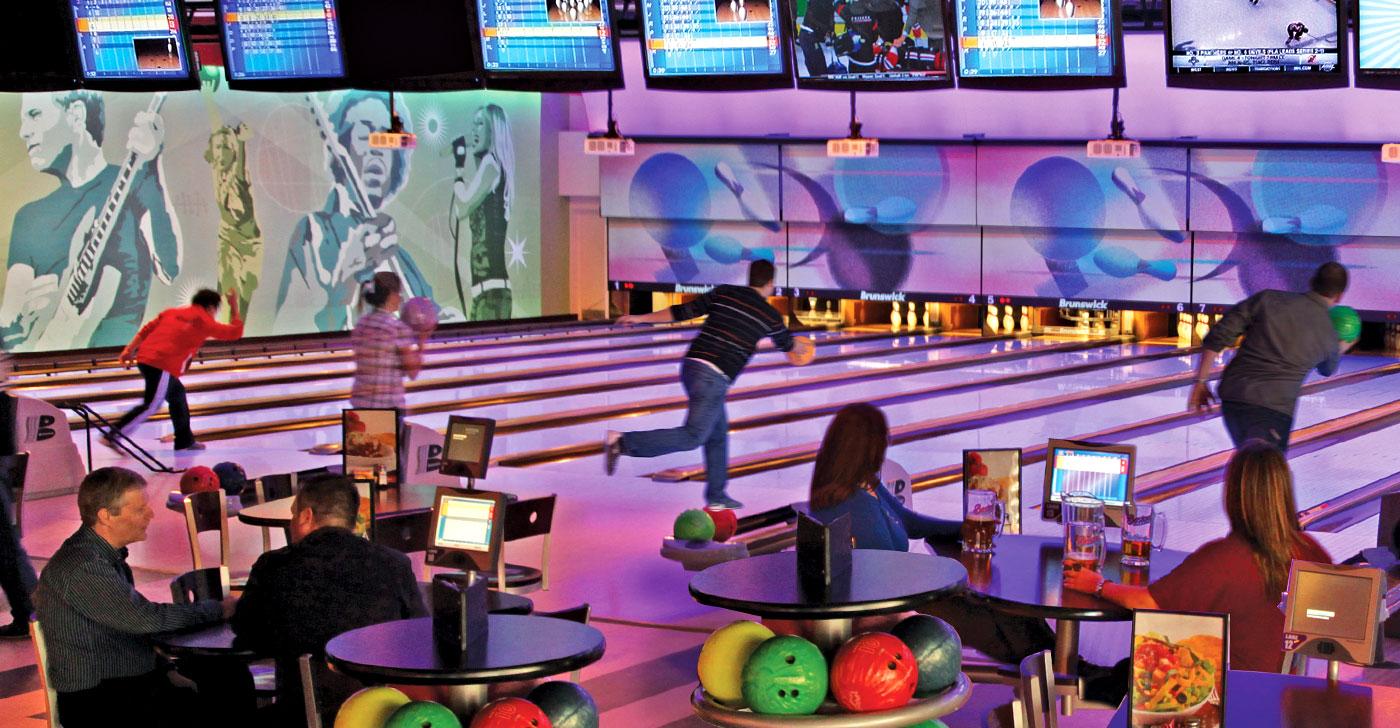 Strike at Night
4960 Clifton Hill,, Niagara Falls, ON L2G 3N4
"Strike at Night" is Niagara's only upscale bowling alley and social hub.
Please Join Us At Strike next to Boston Pizza for more great times!
Located In the heart of Clifton Hill's World Famous Street of Fun by the Falls, Strike Rock N' Bowl's 25,000 sq. ft. facility offers the biggest bowling and entertainment venue around.
Why just go out for drinks? When you can eat, drink, bowl and do way more at Strike Rock N' Bowl!
The bowling lounge features 14 Brunswick state-of-the-art lanes including huge high-def projection screens above the pins that play the latest music videos, creating a party atmosphere that keeps you rocking between turns.  As well, Strike boasts a million-dollar light/music center, 8 billiard tables, plus a great assortment of interactive games, ensuring a picture-perfect night out with friends!
Strike is conveniently connected to Boston Pizza where you can ponder over the delicious range of food and snacks from their kitchen. Each lane at Strike accommodates up to six (6) bowlers at a time and you will enjoy restaurant-style service at the lanes. We also offer a wide selection of beverage choices, which include beer, specialty drinks and cocktails that will ensure your night is a success. During special occasions we'll be featuring live shows, where you can enjoy some of the best local DJ's and bands around (check for details on our events tab).
A memorable experience is always guaranteed at Strike, our ten pin bowling games are the perfect activity for you and a group of friends to enjoy whether you are competitive or not. From office parties to stag and doe nights we can handle a range of different functions, big or small to suit your needs.
Strike at Night, Niagara's one of a kind place to party!

It's a bowling alley. It's a music hall. It's a restaurant. It's the place to meet old friends and find new ones, that's what makes us your best bet for great night out!
(Ages 19 and over after 9pm)
Strike is located in the heart of the Niagara Falls Entertainment district! Just walk to the Niagara SkyWheel and you'll find it directly adjacent. You can't miss it! The nightlife crowd gathers around 11pm and rocks until 2am, seven days a week. House balls and rental shoes are available for bowlers of all ages.
Visit Strike Rock N' Bowl in person or call 905-358-4788 for more information.