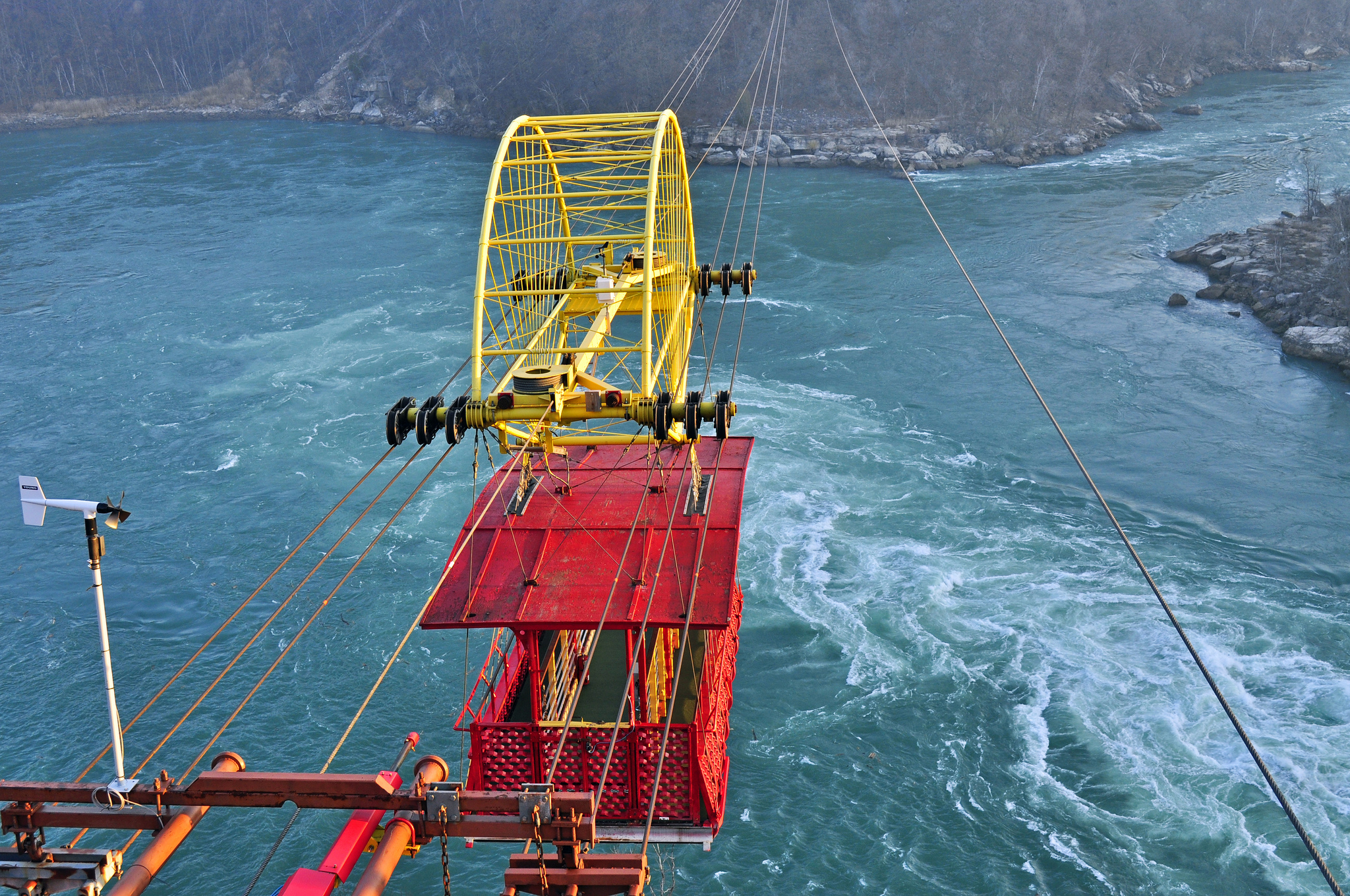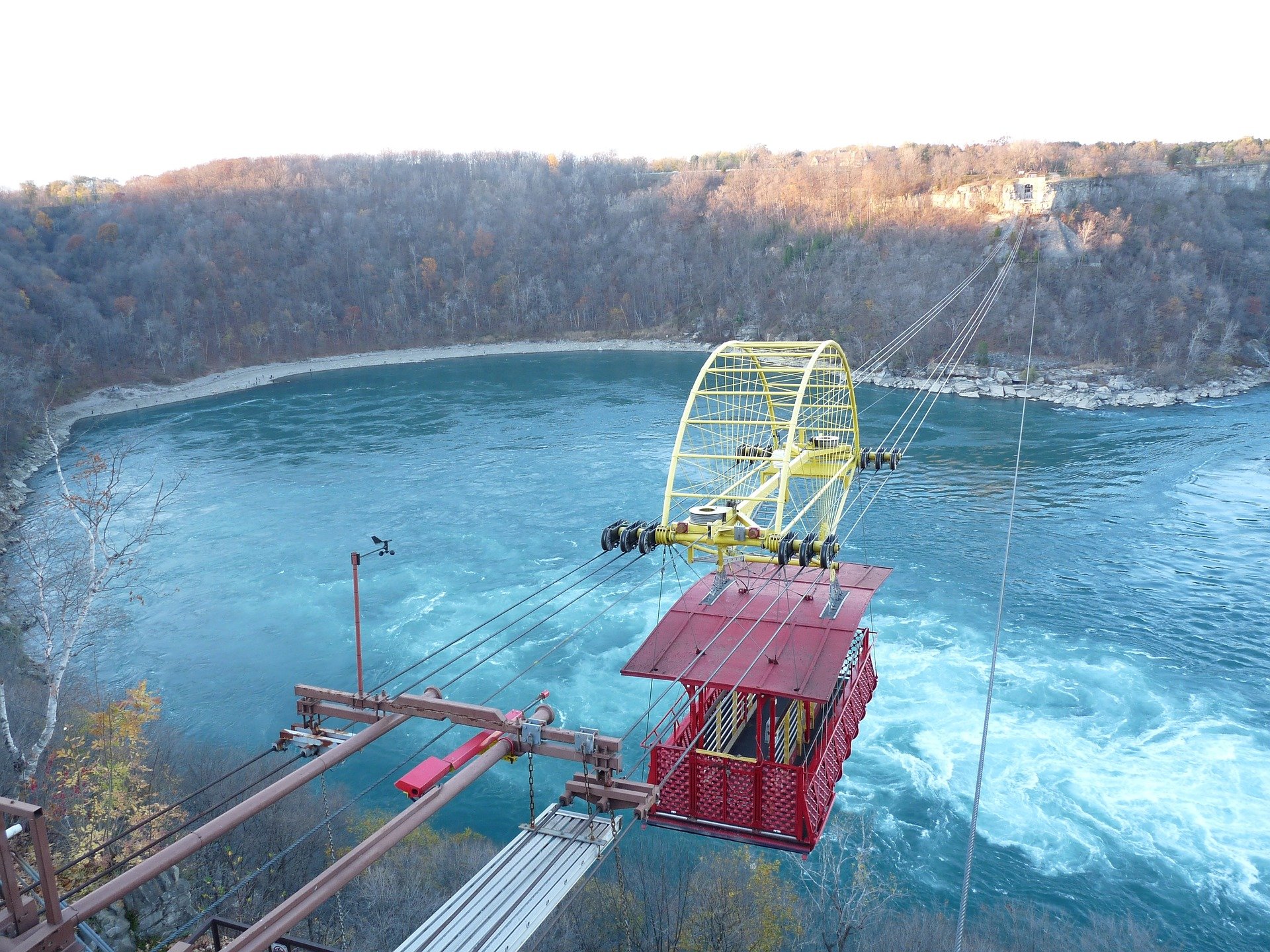 Whirlpool Aero Car
3850 Niagara Parkway, Niagara Falls, ON
Ride the air and watch the great hawks surf thermals rising from the gorge. Suspended in space you share their point of view. Far below the torrent of water abruptly changes direction, creating one of the world's most frightening natural phenomena's – The Niagara Whirlpool. Mesmerizing. Terrifying. And completely unforgettable!
The Whirlpool Aero car was designed by a Spanish engineer Leonardo Torres Quevedo in 1913 and was built by the Niagara Aero Car Company. It just celebrated its 100th anniversary, as it opened on August 8, 1916 with upgrades in 1961, 1967 and 1984. The cable car is suspended from six sturdy cables and offers a wonderful view of the Niagara Whirlpool as it travels safely between two different points of the Canadian shore of the Niagara River over the spectacular Whirlpool.
The Whirlpool is formed at the end of the rapids where the gorge turns abruptly counterclockwise and the river escapes through the narrowest channel in the gorge. Watch as the torrent of water abruptly changes direction right before your eyes, and creates one of the world's most mesmerizing natural phenomenons!
A round trip is about one kilometre (3,600 feet) and takes about 10 minutes to navigate. The capacity of the car is 35 standing passengers.
Please note that this attraction is NOT wheelchair accessible.
Open Seasonally April - November*
*Subject to Weather Conditions.
Pricing
2023 rate $17.50/Adult (13+ years),  $11.50/Child (3-12 years) and kids 2 and under are free
Free parking is available.