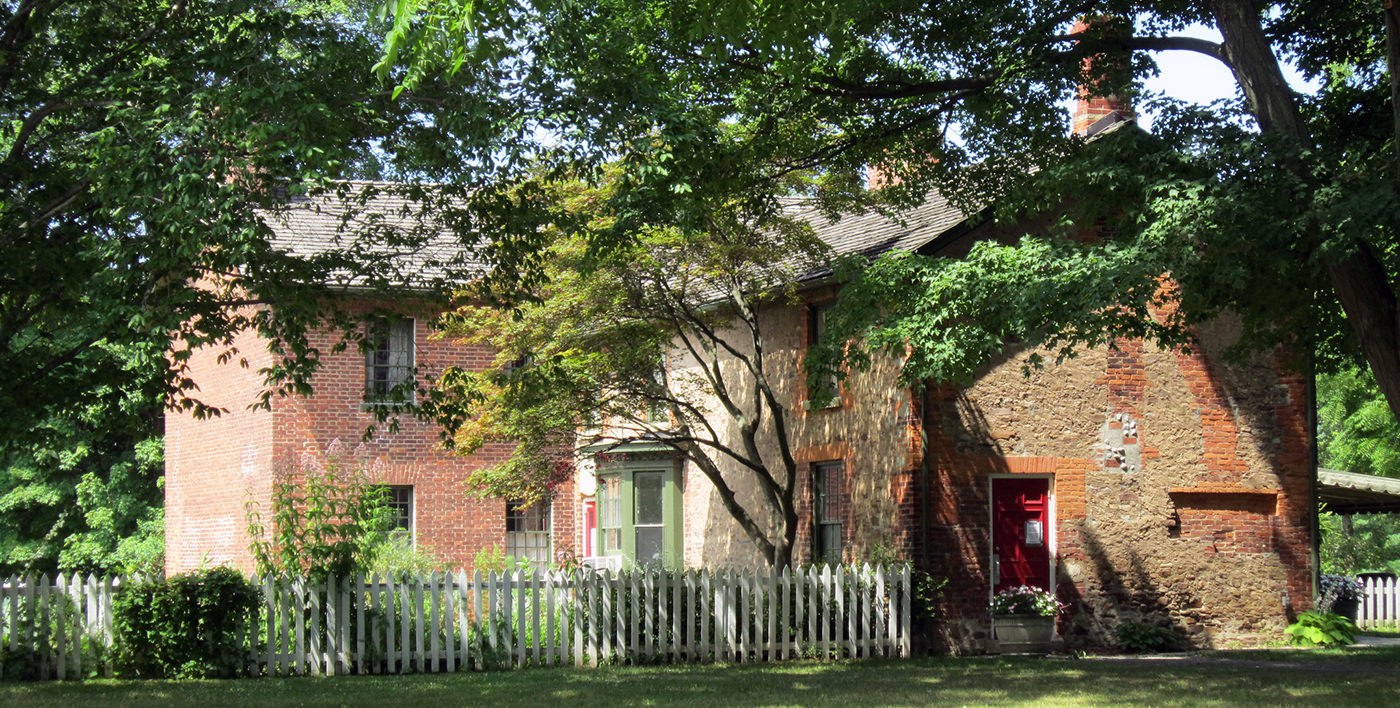 McFarland House
15927 Niagara Parkway, Niagara-on-the-lake, ON
Step into history at the McFarland House!
Overlooking the banks of the Niagara River, this historic Georgian home offers a picturesque setting along the River Recreation Trail. Surviving over two centuries, it is the oldest living building owned by the Niagara Parks Commission and pre-dates the War of 1812. This beautiful setting reflects how things were in the early 1800s and brings the legacy of the McFarland's to life.
The story of the McFarland family weaves into early Canadian history with regards to the early settlers of Newark (Niagara on the Lake) and the War of 1812. In the late 1700's, John McFarland was granted over 600 acres of Niagara land by the British Crown for his work as a boat manufacturer for King George the 3rd. It was 1800 when McFarland and his sons finished building the handsome Georgian home, where his family and ancestors remained for over 150 years. 
At different points during the War of 1812, the home was used as a hospital for injured British and American soldiers and as a British stronghold equipped with a canon to guard the river. The British capture of Fort Niagara (December 18, 1813) was actually launched from the ravine at the back of the property due to its strategic vantage point. Adding to the historical significance of the home is the fact it survived the brutal burning of Newark (NOTL), which took place when American forces were driven out of Fort George and retreating the area.
During the capture of Fort George, John was taken prisoner but escaped his American captors at the end of the War around 1815. He returned to Niagara finding much of his beloved property destroyed and passed away a few months later. The McFarland family rebuilt much of their beloved homestead and stayed there for many generations to follow. 
In the late fifties the property was acquired and refurbished by The Niagara Parks and opened to the public in 1959. The McFarland House depicts the domestic and professional life of John McFarland, as well as his ancestors who lived in the House between 1800 and 1950. The gardens have been precisely recreated to resemble a characteristic dooryard garden from the 19th century for visitors to enjoy. 
The McFarland House also features interpretive guides in period costume, who take visitors back in time to reflect on the McFarland's way of life at their beautiful homestead. It's also a great stop along the Parkway where visitors can enjoy delicious baked goods or a lovely cup of tea in the Tea Garden. The Conservatory Tea Room is enclosed in glass and offers a great place to relax after a long day of sightseeing. The grounds of this emblematic home offer a good place to enjoy picnics or a relaxed walk, with playground facilities and a baseball diamond on site.