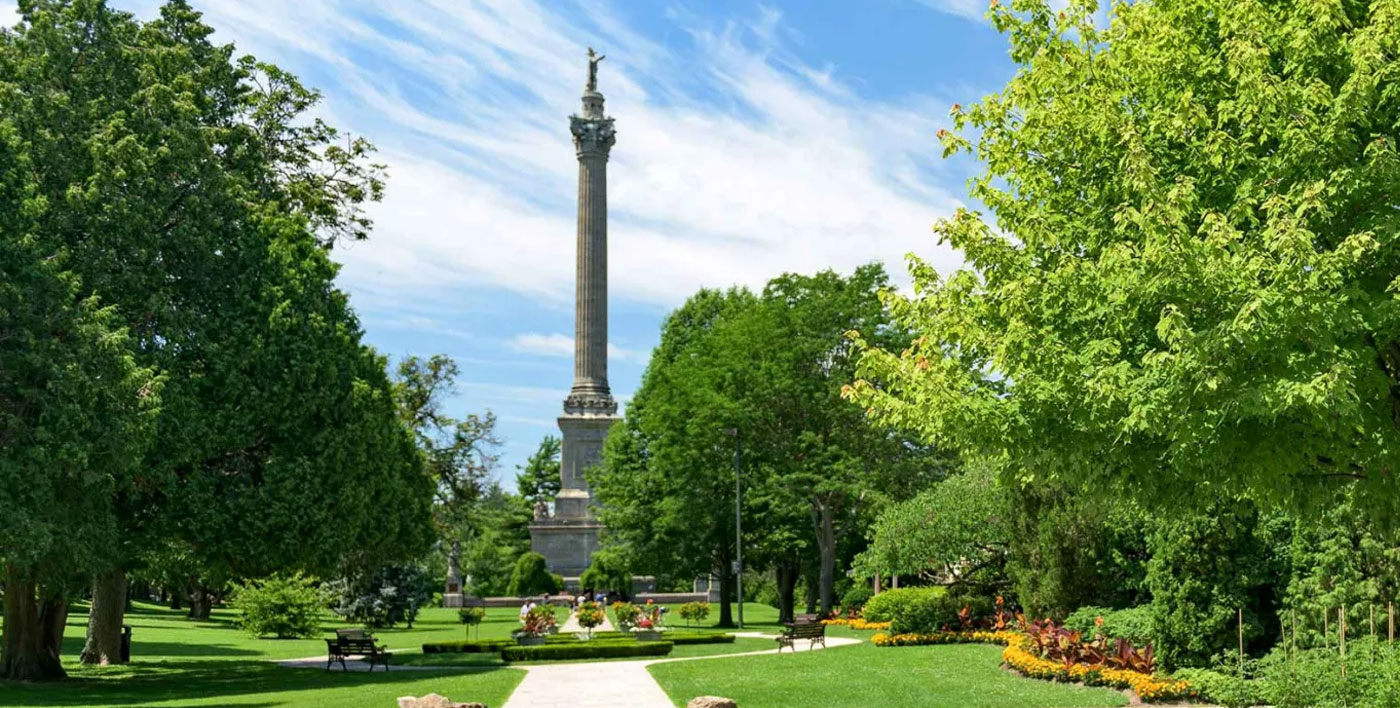 Brock's Monument
14184 Niagara River Parkway, Queenston, ON L0S 1L0
The Brock's Monument National Historic Site is located on the grounds of the historic "Battle of Queenston Heights" in 1812. While giving beautiful views of the area from an astonishing 56 metres in height, the monument which was rebuilt in 1853 after being bombed by a terrorist in 1840, holds significance for Canadian heritage.
On October 13th, 1812 American militia (led by General Stephen Van Rensselear), crossed the Niagara River on a surprise attack against British Troops who were led by Major-General Isaac Brock. Just before dawn, Brock awoke to the sounds of gunfire along the shore of Fort George as the Americans took hold of Queenston Heights and the British gun replacement. Brock quickly got his troop together and charged on, but was quickly shot dead by snipers.
Just when all seemed lost for the British Troops, Fort George reinforcements arrived, led by Major General Roger Hale Sheaffe. 300 soldiers and 250 militia snuck in from out of sight and attacked the Americans. When the Americans were forced to surrender because their defeat was apparent, close to 1000 Americans were taken prisoner and approximately 300 were killed or wounded. 
Brock's Monument is located on the very site of this battle. It is where Sir General Brock died heroically in a fight of courageous effort and strength. Visitors can tour the battlefield, and climb the monument for an amazing view of the land. 
Hours of Operation
May – August
Daily 10:00 am to 5:00 pm
September 5th – October 9th
Monday and Friday 11:00 am to 4:00 pm
Saturday & Sunday 10:00 am to 5:00 pm
October 10th – April
Admission Rates
Adults (17+) - $4.50
Youth (6-16) - $3.50
Children (5 and under) – Free 
The Brock's Monument is owned by Parks Canada in Queenston Heights Park at 14184 Niagara River Parkway, Queenston.