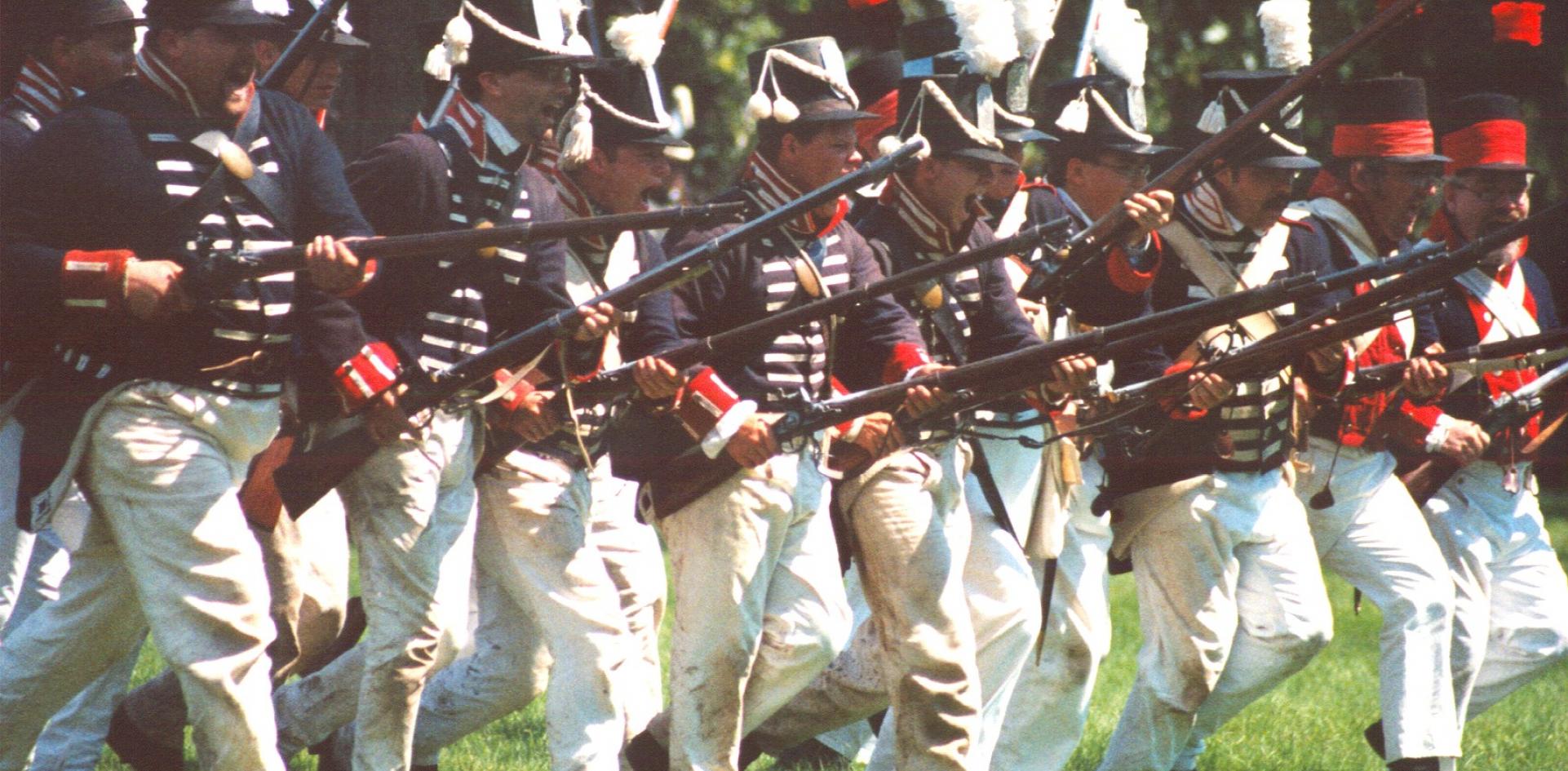 Battle of Chippawa
The Battle of Chippawa Site
The Battle of Chippawa was the main fight that signalled the start of one of the worst clashes over the war of 1812. On July third, 1814, American forces crossed the Niagara River from Buffalo to take Fort Erie, kicking off the "Niagara Campaign" with a win.
On July fifth 1814, an American armed force under Major-General Jacob Brown led the last significant attack of Canada during the War of 1812. The Americans overcame a British and Canadian resistance led by Major-General Phineas Riall comprising of regulars, volunteer army and Aboriginal warriors. During the campaign, around 200 men were executed and more than 500 injured. Following four months of fierce fighting, with hotspots at Lundy's Lane, Fort Erie and Cooks Mills, the intruders were pushed back into the United States.
Of the 4000 British, Canadian, and Native powers who fearlessly battled in the Battle of Chippawa, more than 800 lay dead or injured.
This battlefield is located along the Niagara Parkway in the historical village of Chippawa, which is a key historical area near the City of Niagara Falls. Chippawa's Battlefield Park is open year round and includes a self-guided tour that permits guests to go through the site at their leisure to engage in the heavy history. The interpretive boards on the grounds illustrate the clash and the brave participants who were involved. Guests can walk around the common at their own pace and read the info boards that provide details and maps of the pathsways taken by the troops beginning at the key Chippawa battle zone.
A key area of interest on the Chippawa battlefield, is the Memorial Cairn, devoted to the regiments and First Nations warriors who engaged in the fighting. It also recognizes the peaceful relationship that has endured between Canada and the USA from that period.