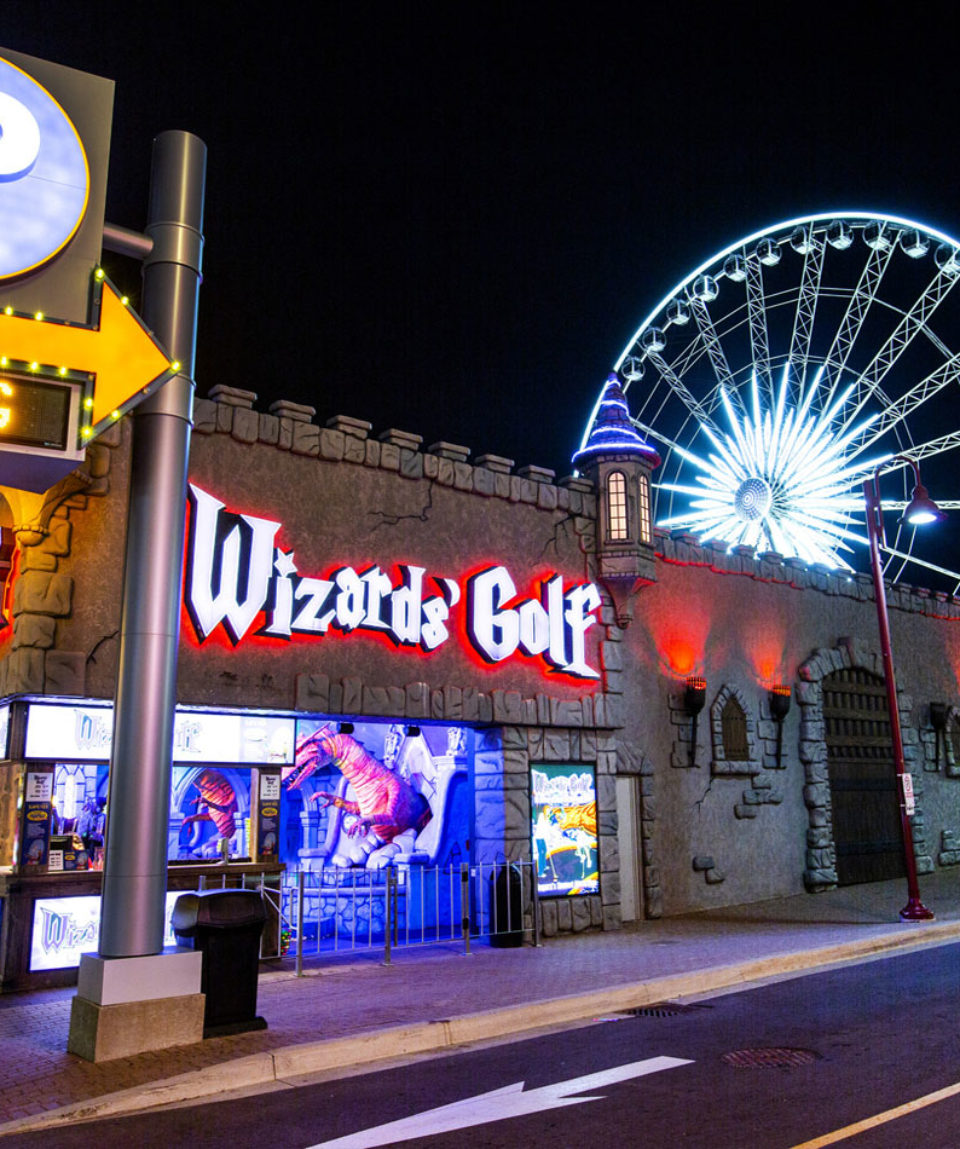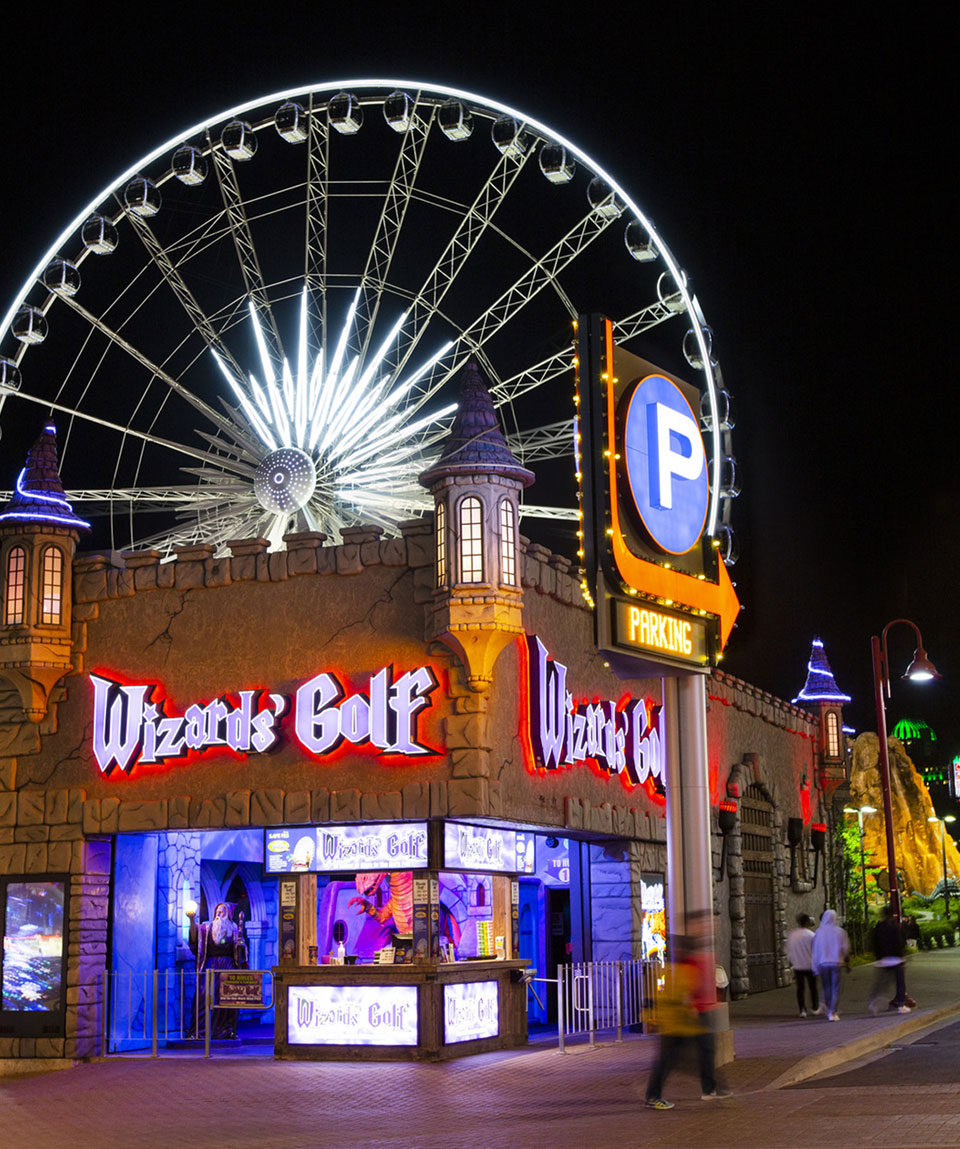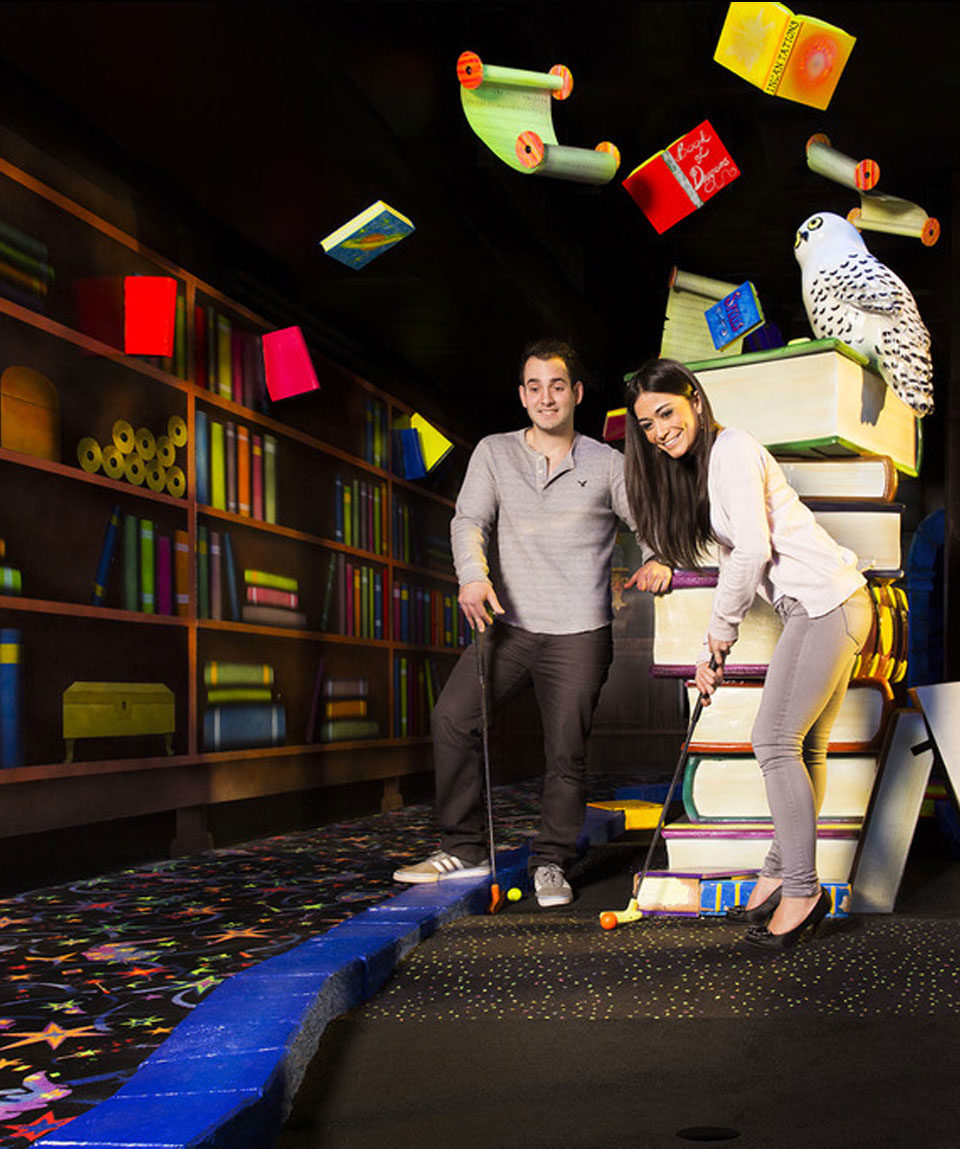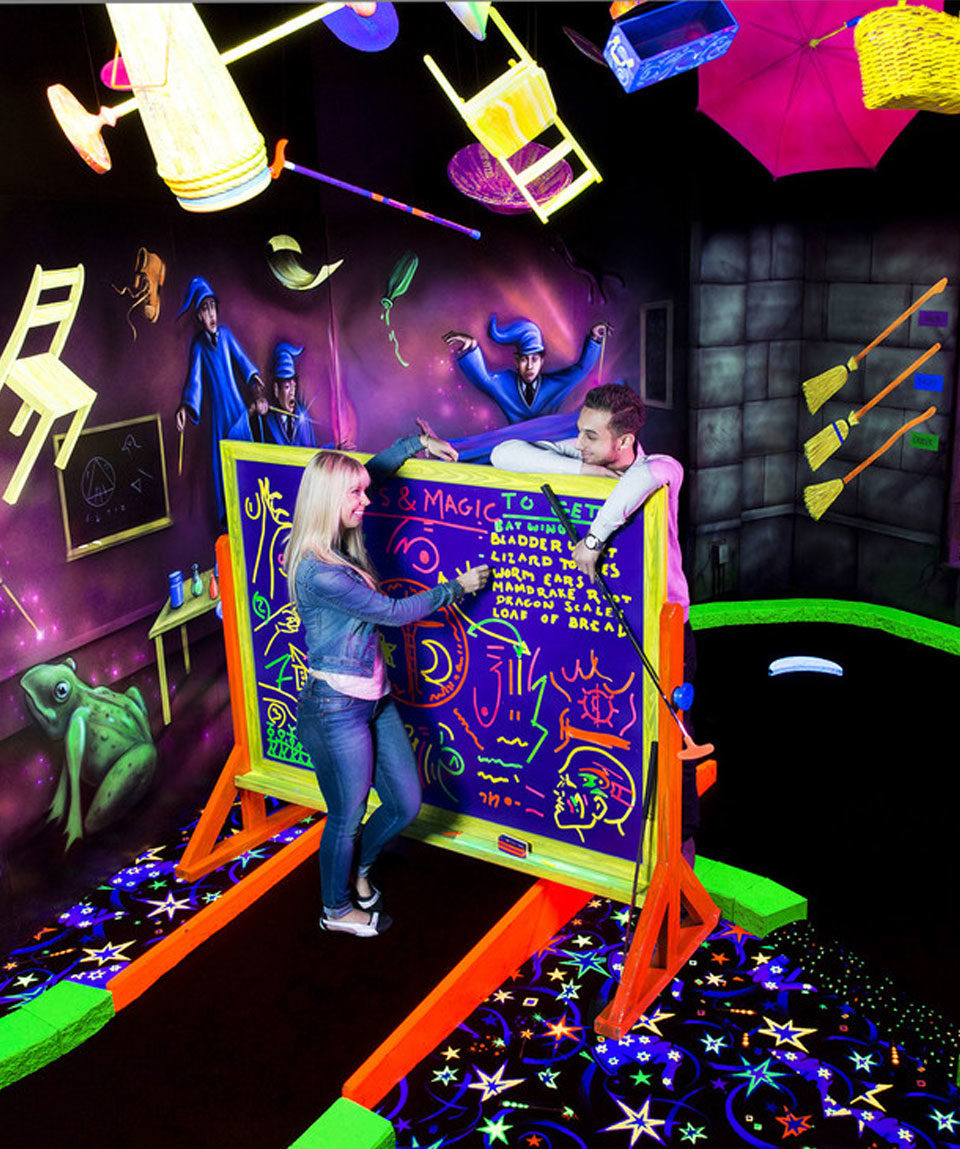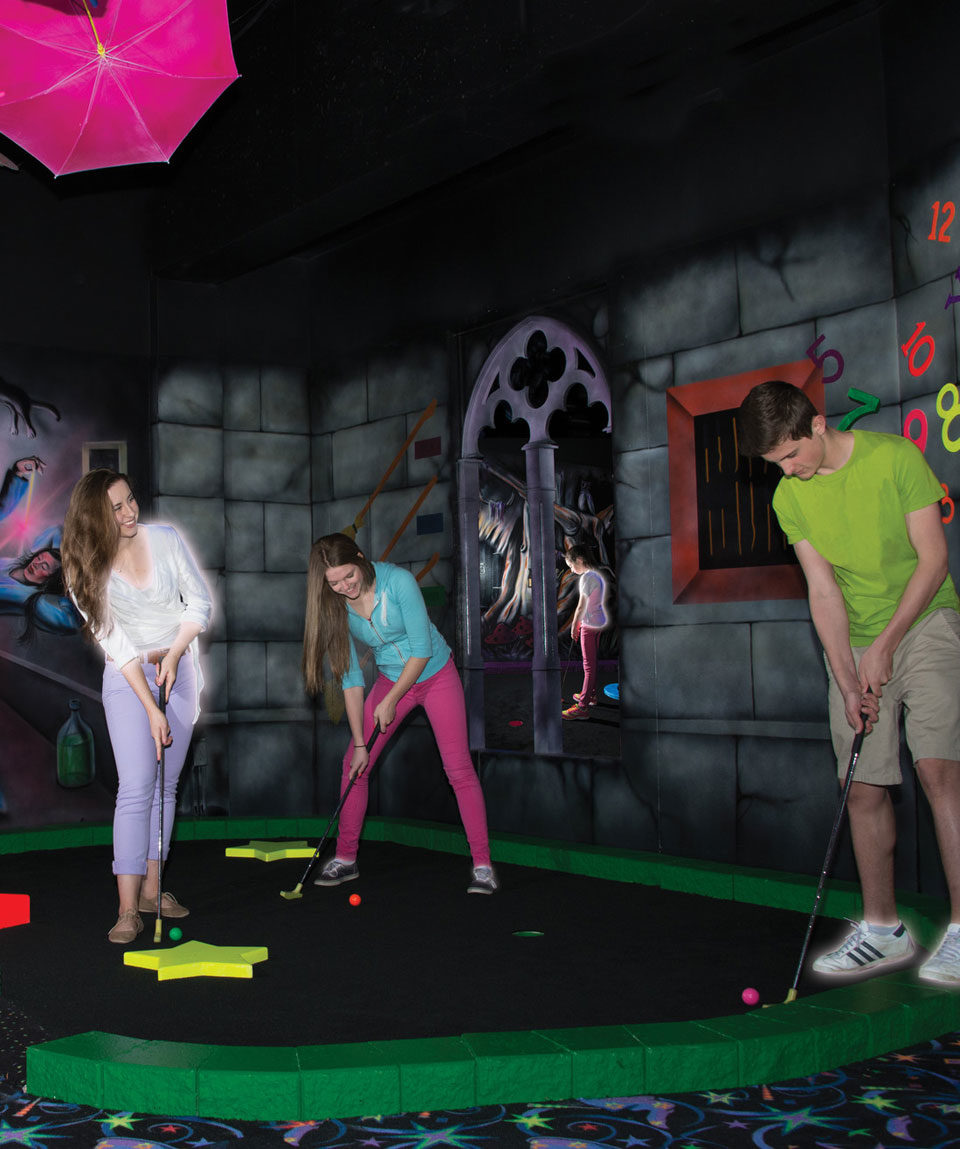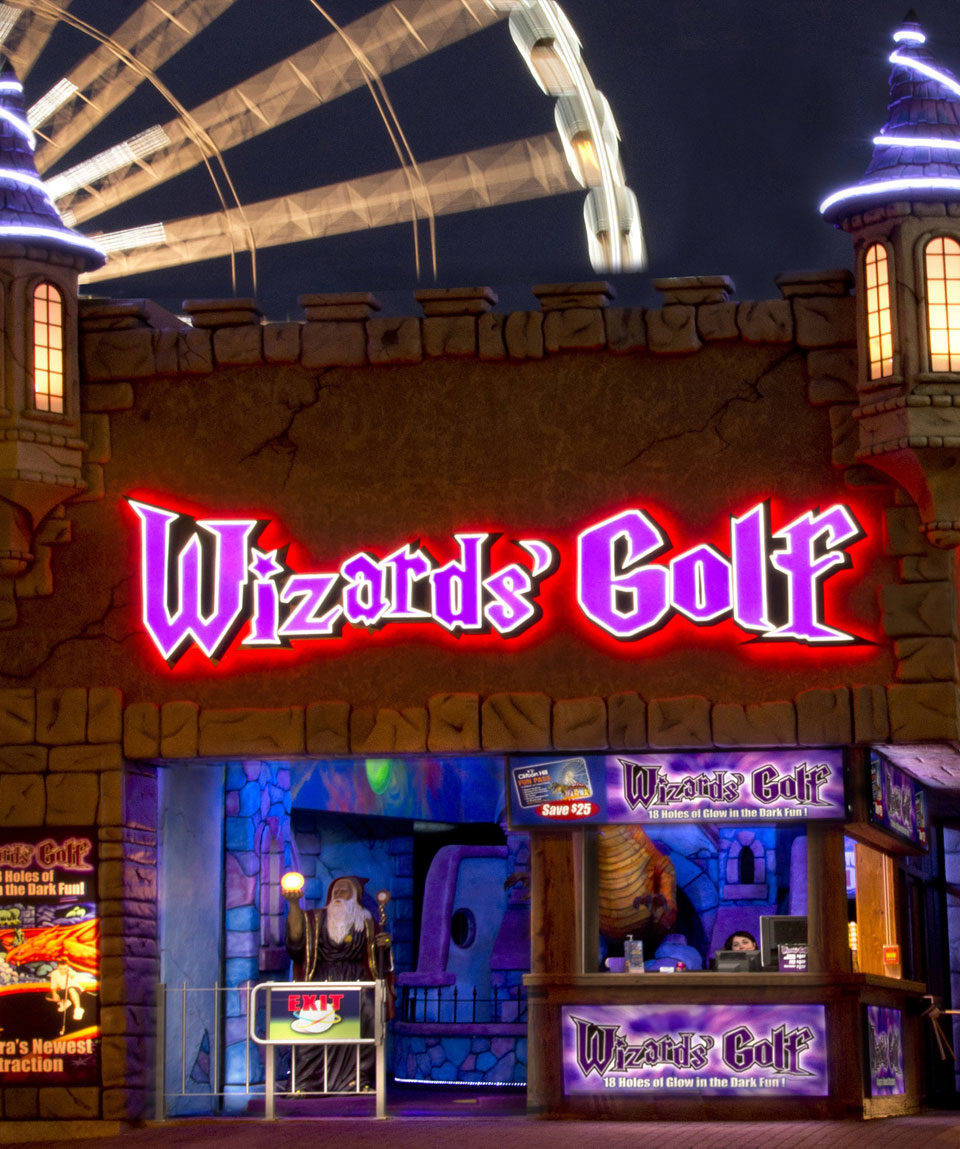 Wizards' Golf Group Tour Offer
Vacation Style Holiday Type

Adventure, Children, Discovery, Family, Short Breaks
All about the Wizards' Golf Group Tour Offer.
Step inside a realm of trolls, pixies and dragons. Putt forth on an 18-hole medieval quest in a kaleidoscope of dazzling colors.
This glow-in-the-dark course will immerse you and your friends in a universe of fantasy and wonderment.
Wizards' Golf indoor course is open year-round — making it a cool place to mini golf, come rain or shine.
Excellent! This is an indoor glow-in-the-dark mini golf centre completely outfitted with wizard and mystical dragon decor. The artistry is really well done. The course offers enough challenges to keep you busy for a nicely paced game. There were lots of families playing but it never seemed too crowded or rushed. We purchased the Clifton Family Fun Pass and this attraction was included and well worth it. It is located downstairs and there is an elevator on site. The facility is very clean and well maintained. -B. Morck
The tour package inclusions and exclusions at a glance
What is included in this tour?
Items that are included in the cost of tour price.
The full Wizards Golf experience:
Miniature golf experience.
Course has one golf courses (18 holes).
Indoor experience.
Climate-controlled.
Group Rates begin at 15 or more individuals.
Wheelchair Playable
Complimentary policy of 1 free admission per 15 paid admissions.
Advance bookings.
Children are 12 and under.
Pick-up area for the Wizards Golf tickets is at booth located at the golf course (located in the centre of Clifton Hill).
Location maps of our property will be available for all groups.
Multiple Payment Options: Canadian or American Currency, Debit Cards, Visa, Master Card, American Express, Travelers' Cheques (with proper ID).
For questions, please call group sales at: 1-800-801-8557 or email: [email protected]