Some of your most frequently asked questions on our Clifton Hill Fun Pass answered!

How do I purchase a Clifton Hill Fun Pass?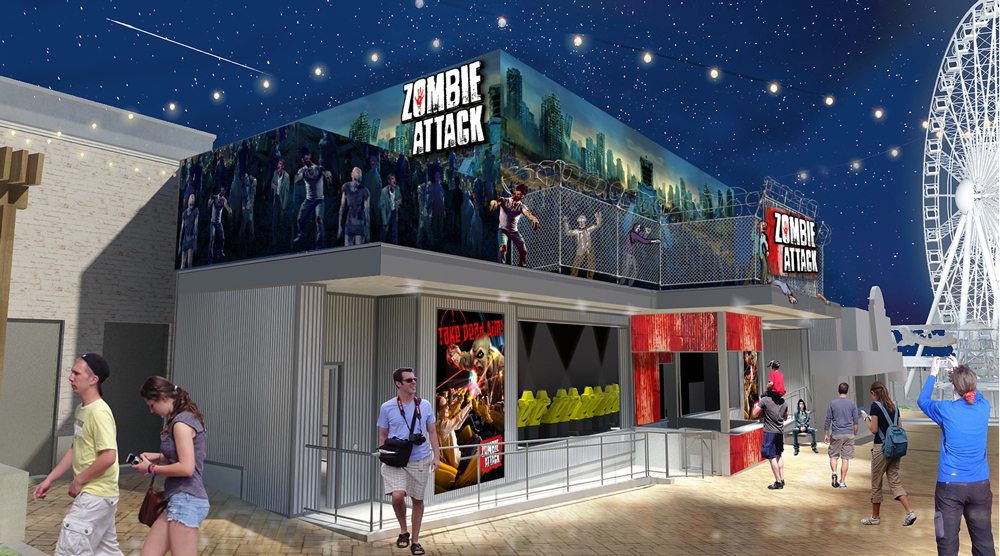 A: The Clifton Hill Fun Pass can be purchased online at www.cliftonhill.com or in person at any one of these places:
*Dinosaur Adventure Golf or Wizards Golf
*Great Canadian Midway Information Booth
*Strike! Rock N Bowl (not part of the Fun Pass)
Is there a difference between purchasing the Clifton Hill Fun Pass online or in person?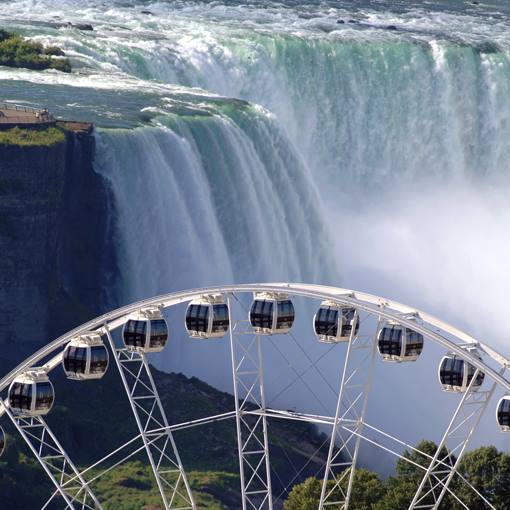 A: Yes. Our Clifton Hill Fun Pass is $29.95+HST for Adults and $19.95+HST for Children both in person and online, however the difference is that by purchasing it online you will get another Niagara SkyWheel admission as a bonus (so you can go twice).

If I purchase it online and get the bonus Niagara SkyWheel admission, can I give it to another person?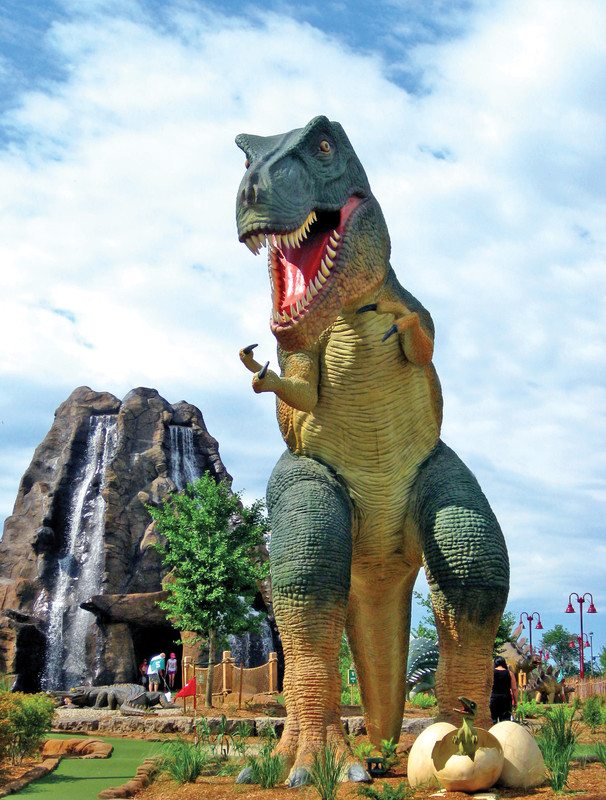 A: Yes you may, but the purchaser of Fun Pass must be the same person that picks them up for security reasons. However, the Fun Pass is transferable, meaning the attractions are all on one card. However, if you have a child and the child doesn't want to use the extra Niagara SkyWheel admission, they must give it to another child. A child can use an adult card, but an adult cannot use a child card due to the differing prices for adult and children rates.
How does the Clifton Hill Fun Pass work?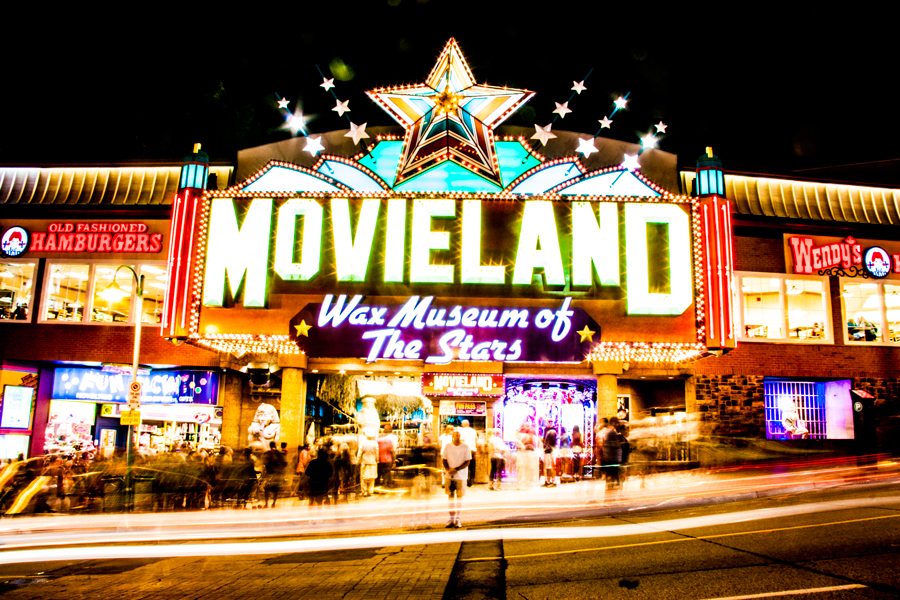 A: All the Fun Pass cards have barcodes on the back. When you get to an attraction you simply skip the cashiers and go straight to the turnstile and scan the card through. This releases the turnstile. As soon as you enter, the entitlement on that card is off and you won't be able to go back in again.

What happens if I lose my Clifton Hill Fun Pass?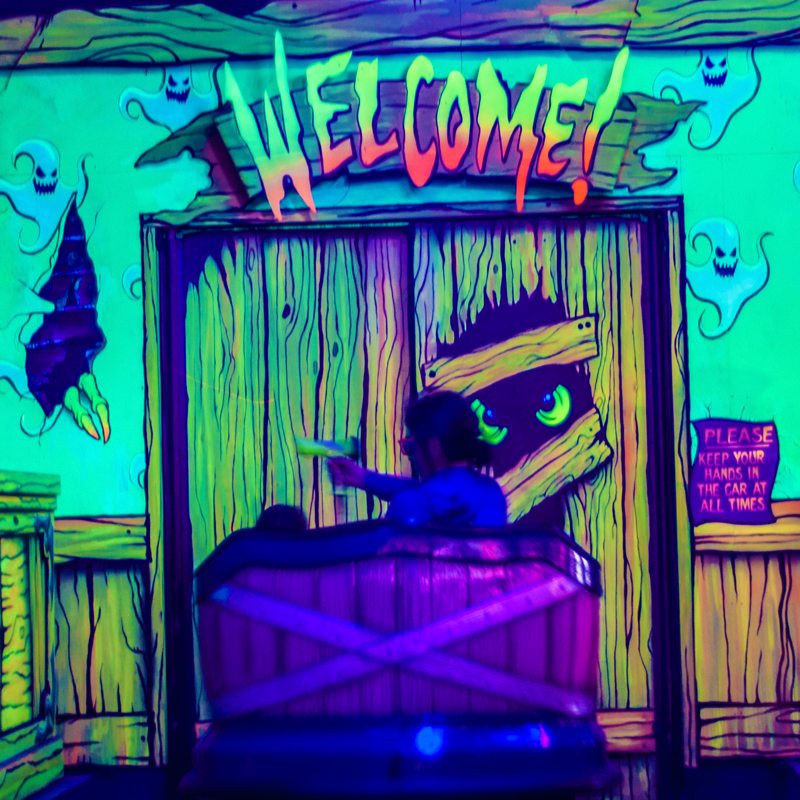 A: Always keep the receipt. Any cashier can stop the usage on the card you lost and issue you a new one with all the entitlements that you have remaining, so long as you have your receipt. The receipt shows the specific codes that only your Fun Pass has.
How long is the Clifton Hill Fun Pass valid for?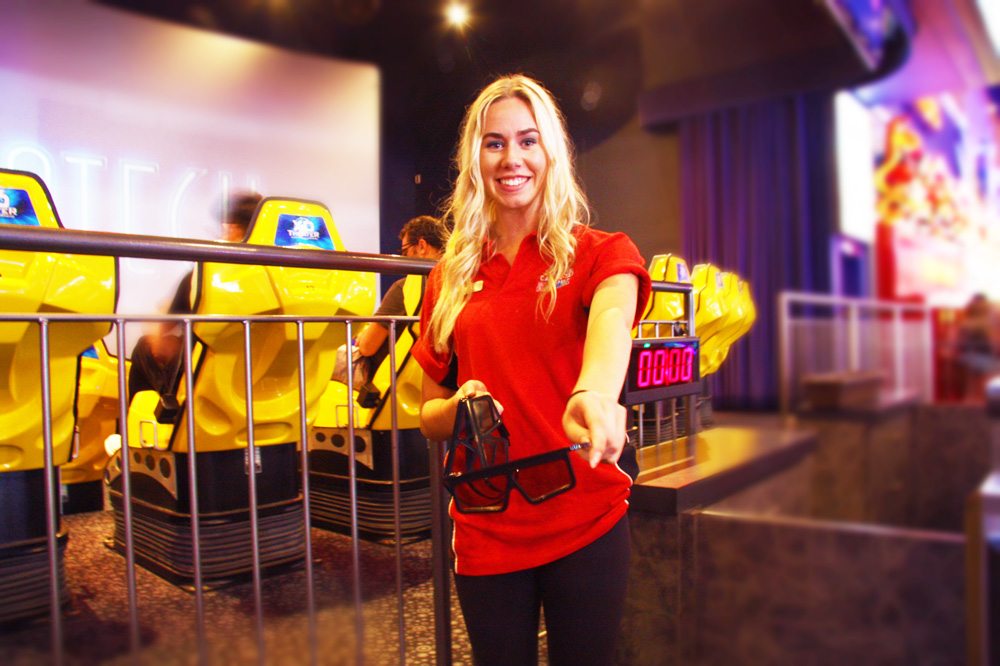 A: The Clifton Hill Fun Pass is valid one year from the date of purchase. Every attraction can be used one (1) time.
How do I get the bonus 5 tokens on the Clifton Hill Fun Pass?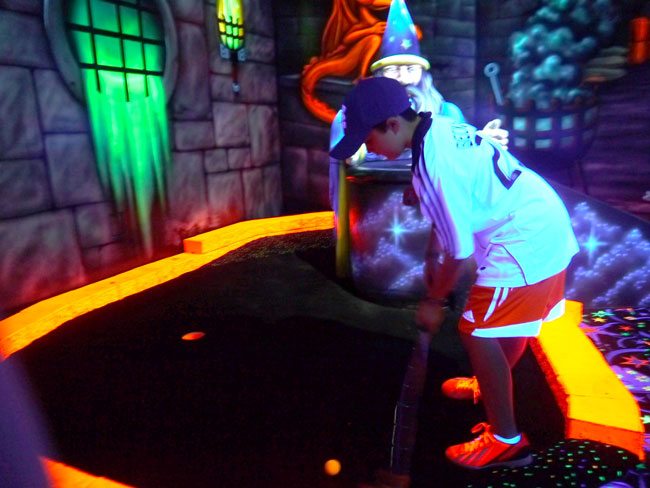 A: Each Clifton Hill Fun Pass includes six (6) attractions plus 5 bonus Great Canadian Midway tokens. To claim your tokens, you scan the card(s) at any token machine inside the Great Canadian Midway, and they will dispense from there.
What time do all the attractions close at?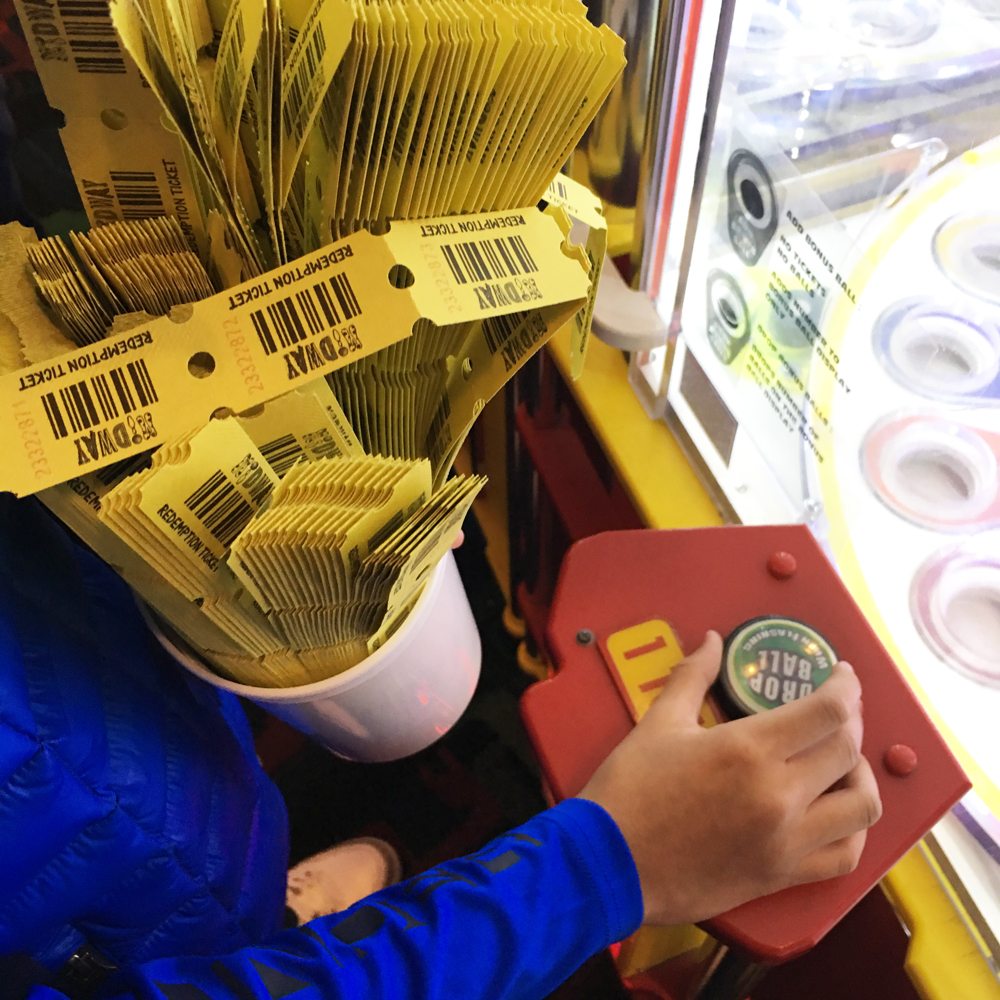 A: This varies on the season. Click here for our Hours of Operation which get updated month to month
How much does the Clifton Hill Fun Pass save me?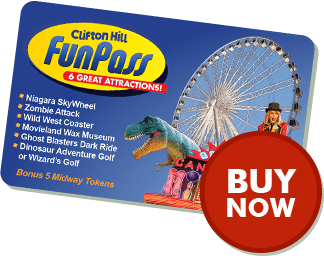 A: The Clifton Hill Fun Pass saves you $25 when compared to the individual retail prices.
If I buy the Fun Pass online, are they mailed out to me?
A: No. As soon as you make your online purchase you will receive a confirmation email immediately. That is what you print off. The person that made the purchase online with their name, address, and credit card, is the same person that must be there when you pick up your passes on arrival. They will need to bring with them a Drivers License or Passport as proof for redemption. The name on the online purchase must match up with the person claiming the cards for security purposes.
From there, you may go to any attraction on the Clifton Hill Fun Pass to get your cards. If you do not have a printer, your online email confirmation can be scanned at the Niagara SkyWheel or Movieland Wax Museum only.