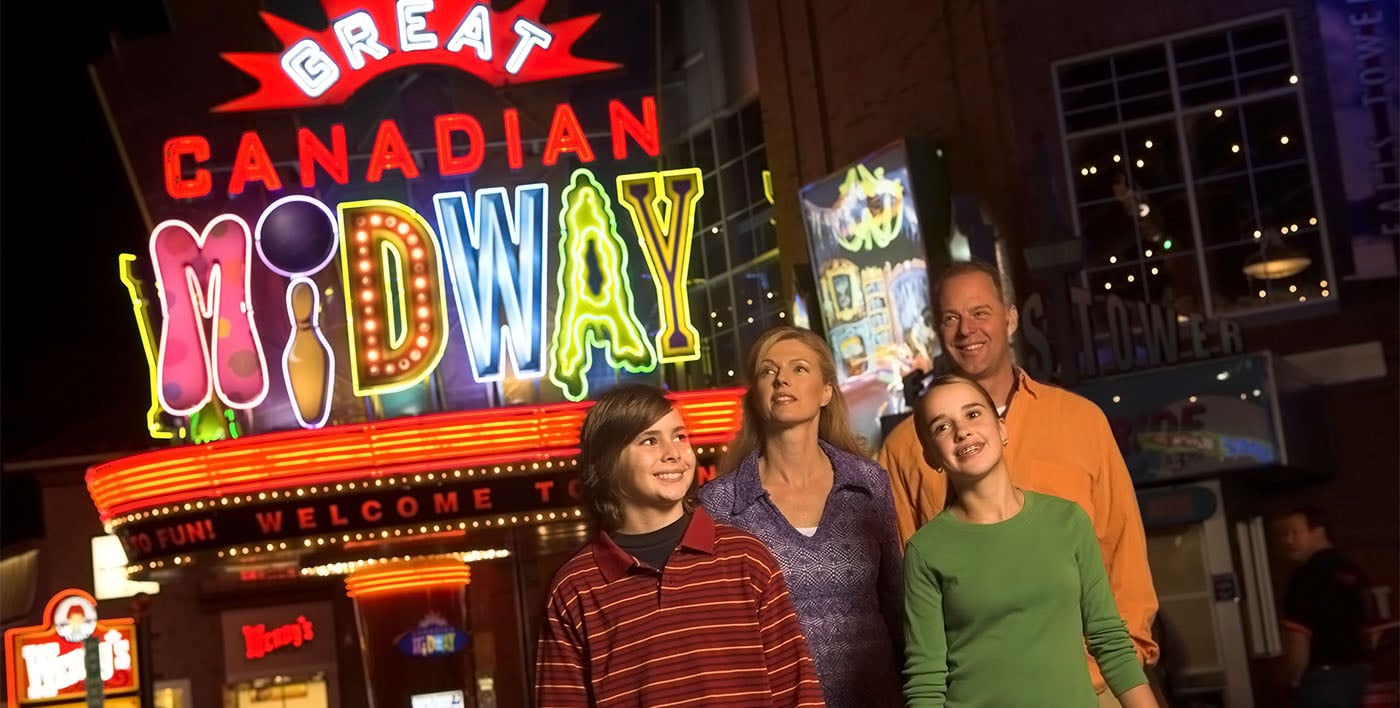 Great Canadian Midway
4848 Clifton Hill, Niagara Falls, ON L2G 3N4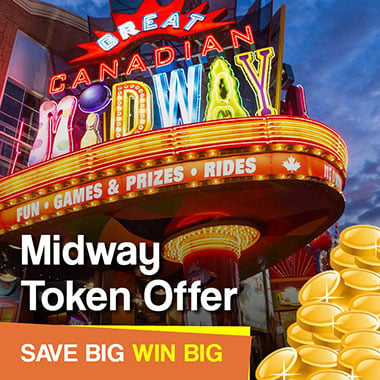 Great Canadian Midway: Hours
70,000 square feet of fun is located one block from the Falls in the heart of Clifton Hill. Featuring over 300 games, the Great Canadian Midway entertainment complex is the ultimate Niagara Falls arcade — and so much more! Here you'll find the best in interactive games, the Cosmic Coaster Motion Simulator and the spooky Ghost Blasters Dark Ride.

From the moment you enter this fantastic complex, you'll be captivated by the vibrant colors and stimulating sounds. With interactive rides and games for people of all ages, this Niagara Falls arcade is thrilling for kids of all ages. From old favourites like skee-ball and roll-a-ball, to new hits like Super 21 and Deal or No Deal, there is something for everyone. And, when you play the redemption games you'll be rewarded with tickets that you can redeem for terrific prizes.
The upper level of the Great Canadian Midway houses Boston Pizza, more of the best games in any Niagara Falls arcade, as well as Strike! Rock N Bowl and another redemption booth for added prize options. Don't forget to make your way to the Ghost Blasters Dark Ride. Here, you'll ride in the dark through the winding hallways of a freaky haunted house. But, don't be scared: you can use your laser gun to blast all the ghosts and goblins that spook you! You can also take a ride on the thrilling Cosmic Coaster experience. Here you'll enjoy the intense motion simulation while you are hurtling and bumping towards life-size visuals on a giant screen, making you feel like you're part of the rough and tumble, gun-slinging action.

This Great Canadian Midway entertainment complex is located toward the bottom of Clifton Hill. Click here to purchase tickets or call 905-358-3676 or to find out more.