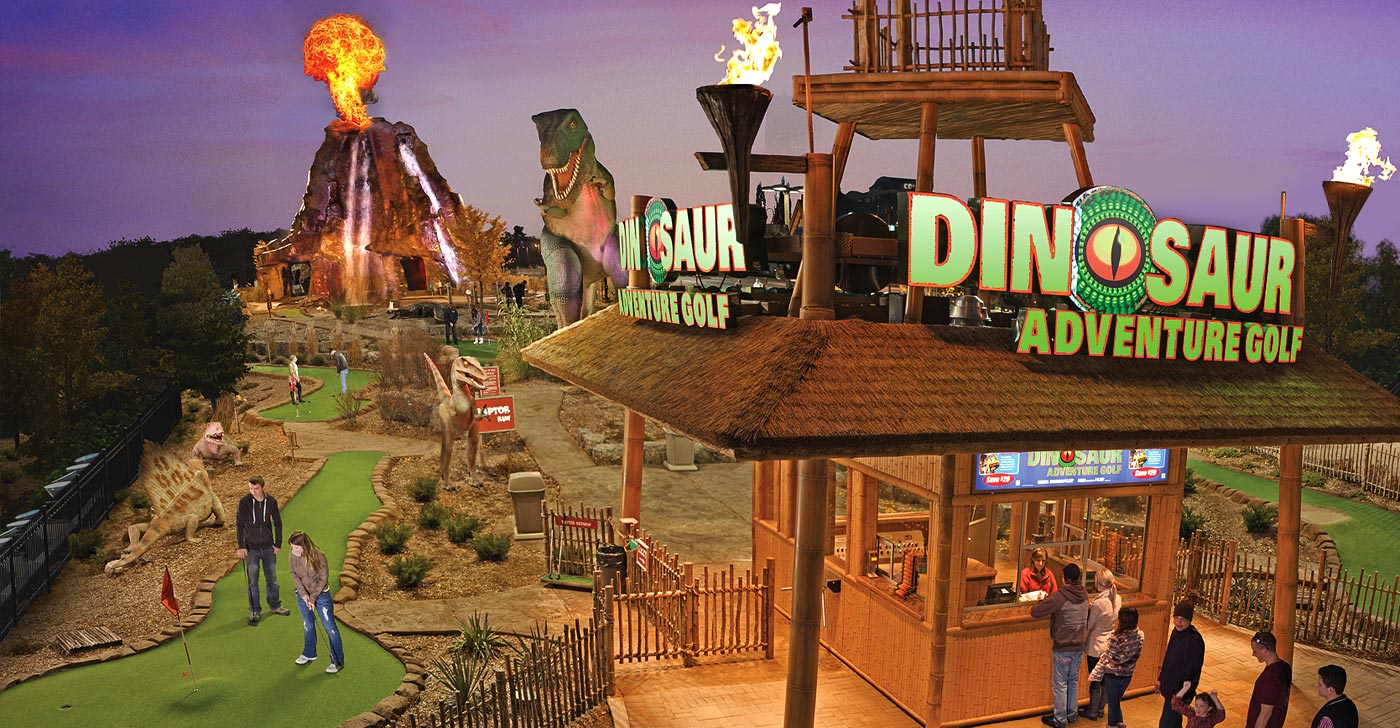 Dinosaur Adventure Golf
4952 Clifton Hill, Niagara Falls, ON L2G 3N4
Dinosaur Adventure Golf is the ultimate Niagara Falls mini-putt adventure! Play through this prehistoric world of enormous dinosaurs and lush vegetation for an exciting and unforgettable mini-putting experience. Perfect for family, friends, couples or work outings, Dinosaur Adventure Golf allows players to immerse themselves in a thrilling land of the lost.
Dino Adventure Golf: Hours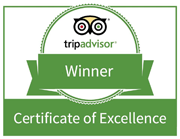 CANADA'S LARGEST MINI GOLF ATTRACTION
As one of the nation's largest miniature golf courses, Dinosaur Adventure Golf features two 18-hole courses, "Raptor" and "T-Rex" for a total of 36 holes. It also boasts three distinct decorative ponds with fast-moving rapids and bubblers, as well as a 50-foot high active steam-erupting volcano that lets golfers play directly through a realistically eerie, cavernous volcanic interior on their way to the 18th hole.
All of this is spread out over a massive 70,000 square foot playing surface, and populated by 50 astonishingly realistic and life-sized dinosaurs — many which loom over 30-feet high.
A digital sound system complements the scene by pumping out jungle and nature sound effects, which are sure to make even the most sceptical golfers wonder if they've been transported back in time hundreds of millions of years.
Dinosaur Adventure Golf is located behind the Niagara SkyWheel, with the entrance to the immediate right of the SkyWheel. Call 905-358-3676 for hours of operation, ticket prices and other helpful information about this epic Niagara mini-putt experience!

Print and Redeem