*Pictured Above: A custom cake made by the talented artisans at Criveller Cakes. Photo cred: @crivellercakes*
Niagara Falls Shopping: Unique Gift Ideas
When you think of Niagara Falls shopping, you may think of gift ideas that we are known for: our wines, our spas, and gift certificates to our Niagara Falls restaurants that overlook the beautiful Falls, or within close walking distance to the Niagara Falls.
Niagara Falls has a variation of shops in which you can grab something unique, whether it be for Black Friday deals or for Christmas shopping; plus a place to go for popular brand-name stores.
COACH



*Pictured Above: COACH at the Canada One Factory Outlet Mall at 7500 Lundy's Lane*
Hands down, one of the most popular stores to shop at this coming holiday season will be COACH. Niagara Falls has not one, but TWO COACH stores.
First, the  Canada One outlet mall features many popular brand-name stores such as COACH, Jones New York, Nine West, Roots, Nike,  Reebok, La Vie en Rose, Mexx, The Body Shop, Levi's, Carter's Oshkosh, Lululemon and Tommy Hilfiger. 
COACH is a modern American luxury brand with a rich heritage of craftsmanship and New York style. What makes COACH so popular is that they are known for their leather-goods, which produce top quality signature handbags, plus shoes & accessories.
Founded in a New York loft in 1941, COACH began as a family-run workshop of six leather artisans committed to quality and innovation. Since then, it has evolved into a luxury brand recognized worldwide. COACH combines traditional craftsmanship with innovative design to create shoes, apparel and accessories for women and men, including handbags, business bags and small leather goods.
The second COACH store was newly opened in 2014, within the Outlet Collection at Niagara outlet mall. With over 100 stores, they have plenty of deals and promotions to check out.
Check out this location for Black Friday deals happening November 26th – November 30th, 2015.
Shop their best deals of the season during this time and take an additional 30% off your entire purchase.
Bags starting at $79*.
Wristlets starting at $19*.
Gifts starting at $19*.
Bass Pro Shops Niagara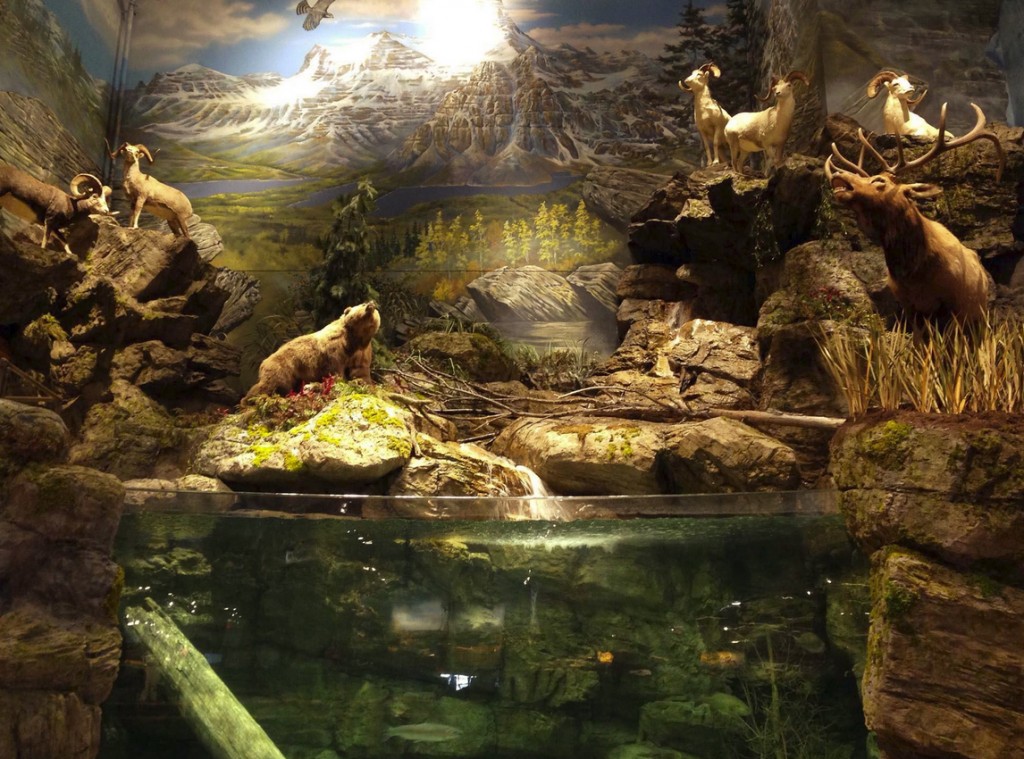 *Pictured Above: The 13,000-gallon freshwater aquarium at the Bass Pro Shops Niagara at 300 Taylor Road #A1, Niagara on the Lake*
Located just moments away from the QEW and directly next to the Outlet Collection at Niagara, the Bass Pro Shops Niagara store offers offers an incredible array of fishing and boating equipment. They are the premier shopping destination for hunting, camping, and outdoor cooking gear as well as outdoor footwear and nature-themed gifts. This is the place to go for that special somehow that loves the outdoors!
 CLARE's Harley-Davidson of Niagara – 590 York Road, Niagara-on-the-Lake (905) 684-HOGS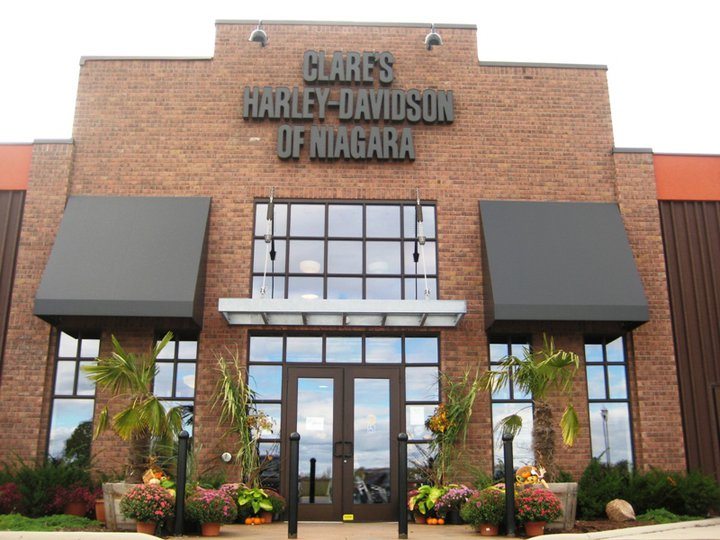 This is Niagara's Premier Harley-Davidson® Motorcycle Dealership, with nearly 60 Years of GREAT Riding! It's a massive showroom with everything from motorcycles, footwear, outerwear, and everything "Harley" inspired! They pride the newest Harley-Davidson® motorcycles, a selection of pre-owned bikes and all the parts and accessories you need.
Their dealership offers financing as well as a skilled service department to keep your motorcycles in the best condition. Come in and browse their new bike showrooms and shop for MotorClothes®Apparel, gifts, collectibles, parts & accessories.
Visit them online at www.claresharleydavidson.com 
*Note: There is a smaller Clare's Harley-Davidson store on Clifton Hill that features unique Harley Davidson collectibles and memorabilia for the bike enthusiast.
Canada Trading Company – 4950 Clifton Hill, Niagara Falls (905) 358-3295 ext. 2073
The Canada Trading Company is a massive souvenir shop on Clifton Hill packed with a unique selection of collectibles and gifts for every occasion.
Whether you are shopping for the perfect gift or picking up a souvenir for yourself, the Canada Trading Company has something special to treasure. There are so many unique, quality items to choose from, such as top quality souvenir clothing, figurines, water globes, wind spinners, handcrafted jewellery, as well as an impressive display of Native area artwork, totems, Inukshuks & Moccasins, dream catchers, masks and statues, plus much, much more!
Criveller

Cakes – 4435 Portage Rd, Niagara Falls 

(905) 356-9441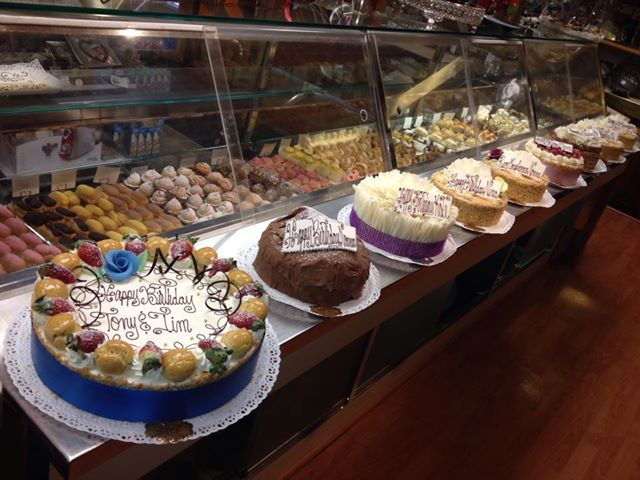 Criveller

Cakes
 is Niagara's finest chocolate, cake and pastry boutique! They offer unique items for visitors such as truffles, pastries, cookies,
bignole
, strawberries dipped in chocolate,
caramelized
fruit, gift baskets and other assorted chocolate goodies, each a unique handmade creation.
Criveller's also produces an astonishing array of liquor filled chocolate as well as Ice Wine Truffles made to order for prominent Niagara wineries. Criveller's has established an International reputation for baking the ultimate in matrimonial pastry. If you are looking to bring a little special something to an event, consider this the place to go for your baked goods. Call them to have something made up special for your guests.
Visit them online at www.crivellercakes.ca 
Chocolate FX – 335 Four Mile Creek Road, St.David's (905) 684-2626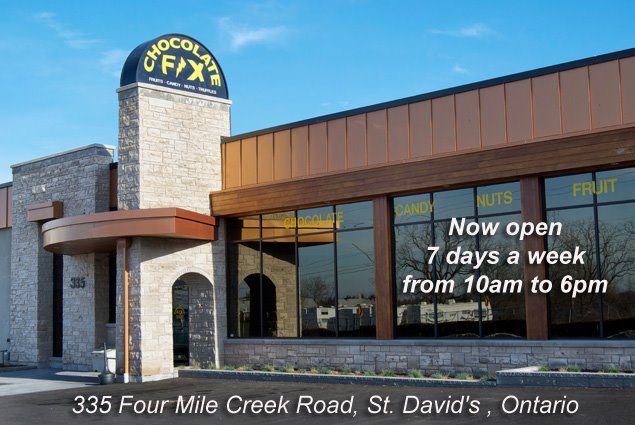 Carefully crafted using artisan chocolate panning and molding techniques, Chocolate FX provides an incredible assortment of over 85 products that explore unusual taste combinations and twist the expected norms.
Although they produce traditional chocolate items, the owners, Wilma and Art, have a long-time passion for food and wine from both a business and personal perspective. Art also owns a wholesale food ingredient supply company, and has worked in the food industry for over 25 years.
Whether you are looking for a gift basket, event favours, coated nuts or fruits, or cream-filled favourites, they can even customize your order or work with you on a unique idea of your own.
Visit them online at www.chocolatefx.ca 
Fudge Factory –  4848 Clifton Hill, Niagara Falls (905) 358-3295 x 2103
The Fudge Factory has Fudge, Candy Apples, Sponge Toffee, Brittle and Beernuts all being made by Candy Cooks using traditional recipes. Other treats like Strawberries, Marshmallows, Pretzels and Cookies are dipped in chocolate and covered with delicious toppings.
They have a Candy Bar that features 50 types of Candy and Chocolate in a wall of enclosed candy dispensers. Mix N Match M&Ms, Reese's Pieces, Sour Soothers, Peach Slices, Red Berries, Candy Blox and more, all in one container, all for one bulk price!
There is also a great selection of Lollipops, Jelly Belly, and PEZ for kids and kids at heart. Unique to Niagara items such as Maple Syrup, Maple and Ice Wine Chocolates are also available, as well as Chocolate Fondue and luxurious Chocolate Truffles, which are wonderful as a souvenir gift or to treat yourself.
Della Terra Fresh Olive Oil and Balsamic Tasting Bar – 4725 Dorchester Road, Niagara Falls (905) 356-4007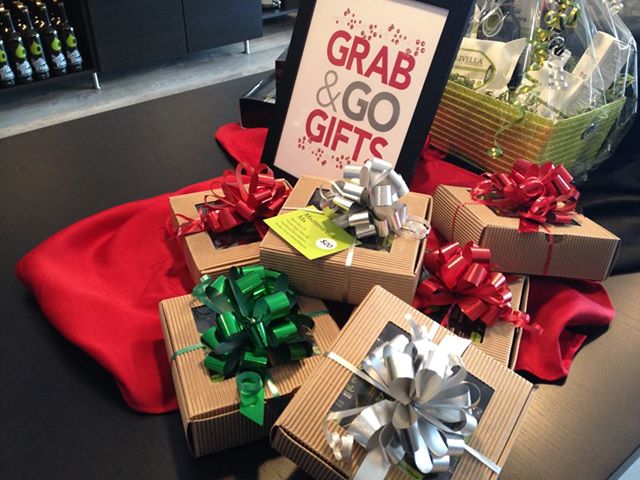 *Pictured Above: Mediterranean Mix. $20 for the perfect flavour combo – Tuscan Herb, Basil, Sicilian Lemon and Traditional Balsamic. Ready to Grab & Go!*
Della Terra is new to Niagara Falls, its Grand Opening was on December 1st, 2014. It provides Niagara with all-natural and gluten-free olive oils & aged Italian balsamics. There are over 50 flavours for sampling, bottled fresh for you to enjoy or share as a unique gift.
Depending on the season, you can expect to taste premium extra virgin olive oils from Tunisia, Greece, Spain, Sicily, Portugal, California, Chile, Peru and Australia. These oils are also fused and infused with a variety of fresh fruits and natural ingredients. Savour intense white and rich dark balsamics – aged up to 18 years and certified to originate from Modena, Italy. Taste their Traditional Balsamic Condimento, or venture into flavours such as fig, dark chocolate, black cherry or honey ginger.
Be sure to check out Della Terra's gift ideas, such as the "Essentials Gift Pack" for $49.00 or "Ultimate Food Lover Gift Basket" for $99.00.
Visit them online at www.dellaterra.ca 
Niagara Food Specialties: Pingue Proscuitto – Queenston, ON. (905) 356.8118
Niagara Food Specialties: Pingue Proscuitto are local artisan producers of traditional Italian inspired salumi. Using Ontario pork, they hand craft prosciutto crudo, capocollo, lonza (lombo), guanciale, pancetta, cotechino ("muset"), fresh sausage; as well as doing custom meat cutting. They use fresh products that include custom-made sausage recipes, Canadian pea meal back loin bacon, breakfast sausage, hotdogs and fresh salami patties.
Niagara Food Specialties sources Ontario pork that is 3rd party certified humanely treated and naturally raised – without anti-biotics or growth promotants and fed only vegetarian feeds. They also process Certified Organic Ontario pork.
Niagara Food Specialties can cater to just about any type of occasion you can think of including: Banquets, BBQ's, Business Functions, Cocktail Parties, Formal, Outdoor Parties, Showers, Weddings.
Please contact [email protected] 
Visit their online store for something extra special and unique made just for you at www.pingueprosciutto.com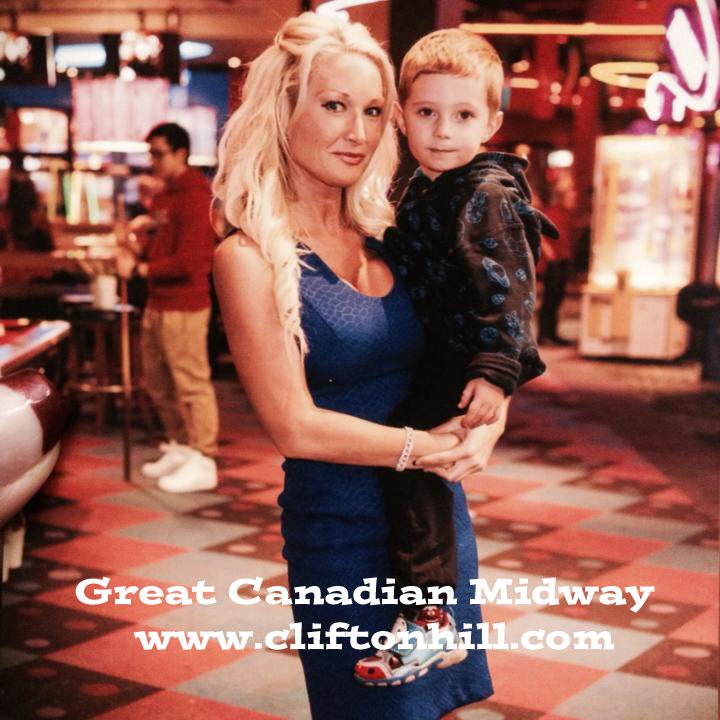 Christine Lynn
Facebook: www.CliftonHill.com/fb
Twitter: www.CliftonHill.com/twt
Google+: www.CliftonHill.com/gplus
Pinterest: www.CliftonHill.com/pin
Instagram: @cliftonhillfun