Reading Time: 
4
minutes -
You don't need to cross the border to find some amazing shopping in Canada! The Niagara Falls Outlet Mall located at 7500 Lundy's Lane in Niagara Falls has some fantastic sales on an everyday basis. The "Canada One Factory Outlets" contain 40 brand name stores and because it's located within the prime tourism district, this Niagara Falls Outlet Mall has extended hours on the weekends and it is open on holidays as well!
Hours:
Monday-Friday: 10:00am – 9:00pm
Saturday's (May 1st – December 31st): 10:00am – 9:00pm
Saturday's (January 1st – April 30th): 10:00am – 6:00pm
Sunday's and Holiday's: 10:00am – 6:00pm
January 1st: 12:00pm – 5:00pm
*Christmas Day — CLOSED
*Hours are subject to change*
Clothing and Accessories: Parasuco, Roots, Coach, Nine West, Tommy Hilfiger, Urban Behaviour, Urban Planet, Levis, Liz Claiborne, Danier Leather, Escada, Esprit, Garage, Guess, Phantom, Tanjay `n Alia, Jones New York, la Vie en Rose, Mexx, Carter's OshKosh, Claire's Accessories.

Shoes: Reebok, Nike, Adidas, Rockport, Tootsies Factory Shoe Market, Ecco Shoes.
Specialty Stores: Sony, Stokes, Salomon, Couture Parfums, Rocky Mountain Chocolate, Samsonite, Time Factory Outlet, Travelex Foreign Exchange, The Body Shop Depot, McGregor Socks.
The Canada One Niagara Falls Outlet Mall has sales and specials frequently and year round. Tent sales are huge in the Summer months and there is a biggie coming up from August 16th-25th! You can load up on some major essentials, but in the meantime with the July 12-21st tent sale finalized there are still many stores where the sales continue and other stores with sales just starting up! Currently, stores like Reebok, Nine West, Levi's, Phantom Outlet, Rockport, Stokes, Tanjay N Alia, Jones New York and Couture Parfums are participating in a number of sales — click here for details.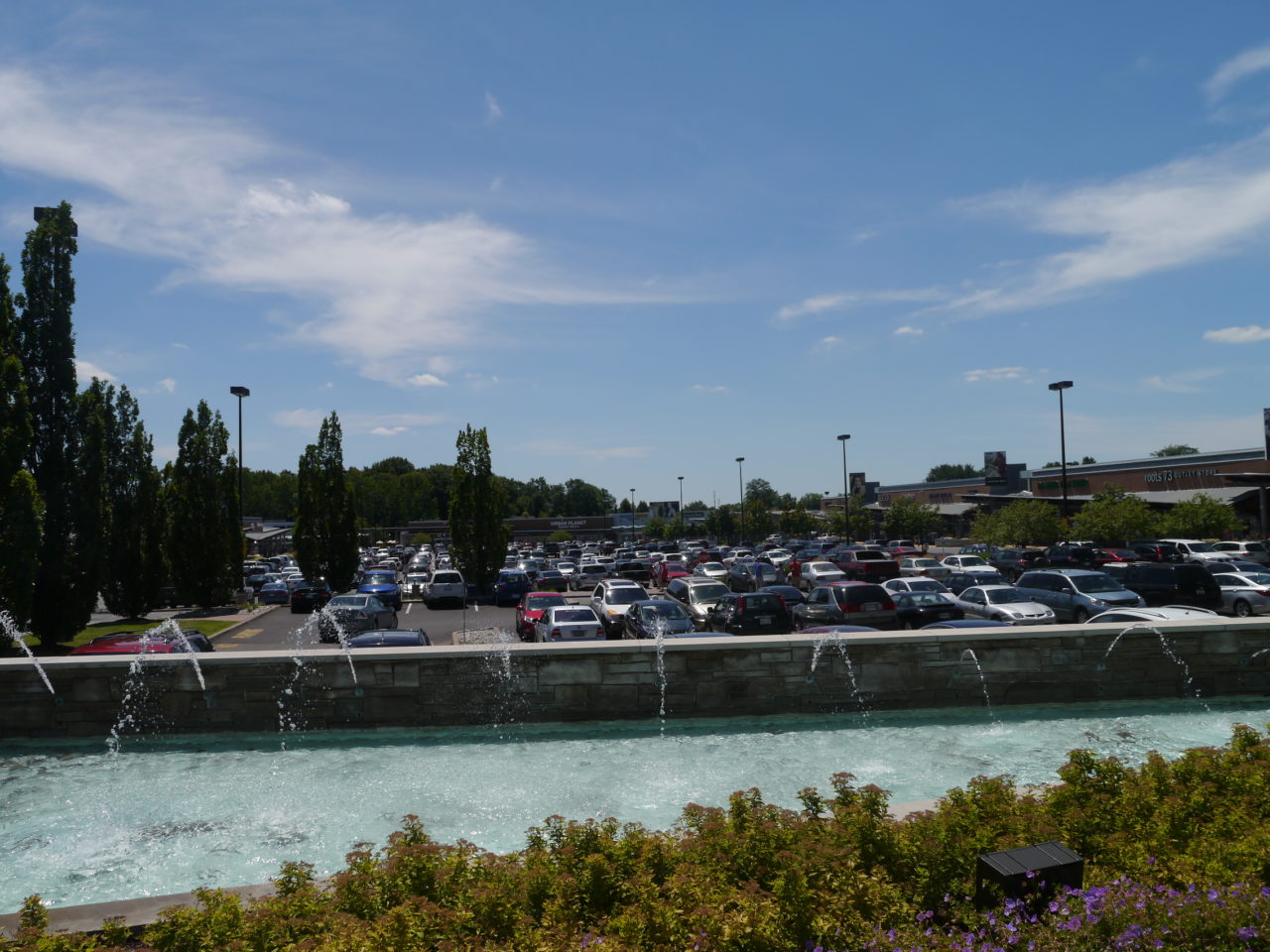 Getting to the Niagara Falls Outlet Mall is easy to get to and it's a straight 5 minute drive from the Niagara Falls and Clifton Hill tourist district:
From Toronto : Take the Q.E.W. west to Niagara Exit at Lundy's Lane. Make left at Montrose Rd., then left at Lundy's Lane.
From Buffalo and Fort Erie Peace Bridge : Q.E.W. to Niagara Falls. Exit at Lundy's Lane ( Follow signs to Lundy's Lane). Left at Montrose Rd., then left at Lundy's Lane.
From Rainbow Bridge : HWY 420 to the Lundy's Lane exit. Left at Montrose Rd. Left at Lundy's Lane.
Of course, the convenience of shopping in a city catered to tourism is the extended hours of Niagara Falls shopping. When the Niagara Falls Outlet Mall closes, head back to the "Street of Fun by the Falls" and shop some more on Clifton Hill! Due to the late night Summer closures of attractions such as the Niagara Skywheel, Dinosaur Adventure Golf and the Great Canadian Midway being 2:00am — not to mention the adjoining Boston Pizza establishment open late, the Clifton Hill retail stores stay open as well for your convenience!
Stores such as the Canada Trading Company carries a unique selection of collectibles and gifts from figurines and jewellery to artwork and clothing for all ages. The Fun Factory is located just a little further down the Hill and focuses on everything fun like games, novelty items and even a Wax Hand Emporium, which makes a one-of-a-kind souvenir of your hand. It's a unique gift to remember your trip to Niagara Falls!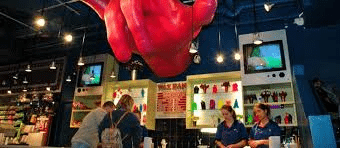 Located directly on Clifton Hill (close to all shopping amenities and attractions) and on the corner of Victoria Av. which turns into Lundy's Lane that takes you directly to the Niagara Falls Outlet Mall , is the Clifton Hill Niagara Falls Hotel hotel. If you are staying in Niagara Falls and shopping is on your to-do list, then stay here and take advantage of its package deals. Every package offers incredible savings to save money on select attractions, combo passes, restaurants and various other specials you want. Simply choose the quantity needed, and you'll be all set. The items you order will be held at the front desk until you arrive and check into your room! One of the newest package additions when booking is a free discount card to check out the Niagara Falls, New York Fashion Outlet Mall. This card is worth over $800 in additional savings on more than 150 designer outlet stores! Check out the package options by clicking here upon your reservation.
There is no shortage in this city of shopping, from the Clifton Hill retail stores to the Niagara Falls Outlet Mall, there is something for everyone to pick up at incredible discounts
.
If you have any questions regarding shopping, discounts and even antiquing, keep following my blog or simply ask me a question on any of the listed social media sites. The Niagara Region is full of exciting and unique places to check out!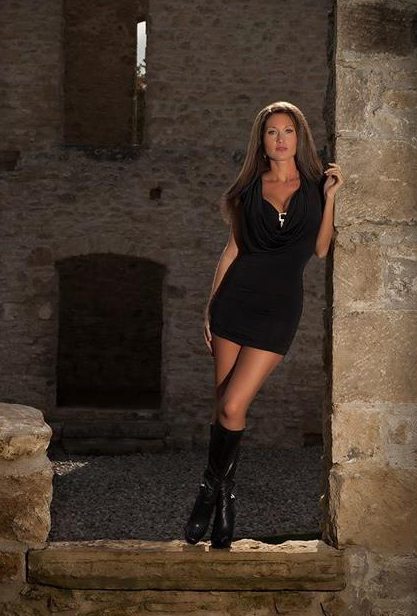 Christine
www.cliftonhill.com
Facebook: Clifton Hill – Niagara Falls Fun
Twitter: @cliftonhillfun
Google+: Clifton Hill Niagara Falls