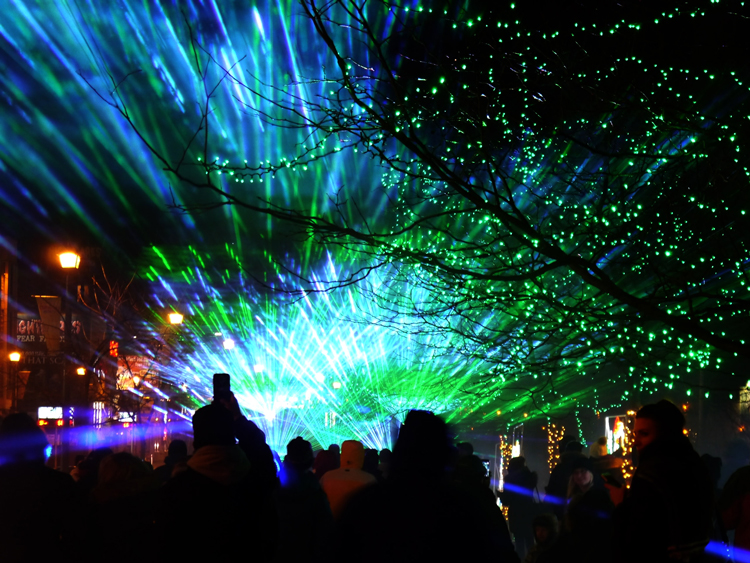 Laser Light Show
Come on out to see some spectacular Laser Light Shows FREE for the public to view!
These occur from December 22nd, 2017 - January 7th, 2018 at the Victoria Avenue Promenade at the top of Clifton Hill.
Each evening there will be four (4) 15-minute Laser Light Shows taking place at 5:30, 6:30, 7:30 and 8:30 pm.
In addition to these shows, attendees can have fun with the interactive laser booth where they can write messages or draw pictures on to a nearby building with laser lights.
For more information, please visit www.wfol.com