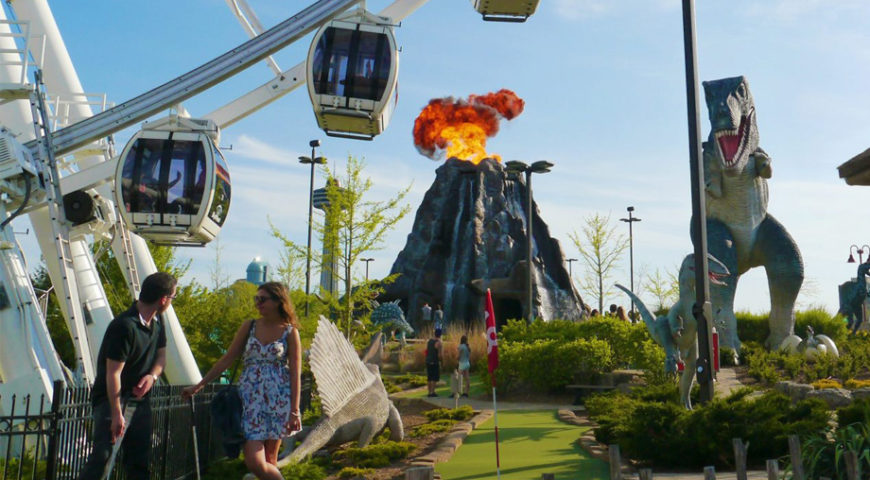 TOP 7 GROUP FRIENDLY ATTRACTIONS IN NIAGARA!
Reading Time: 3 minutes.
We have compiled a list of group friendly attractions for you!
#1 – Niagara SkyWheel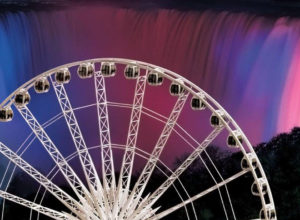 Niagara SkyWheel offers the best view of both the Canadian Horseshoe and American Falls. Soaring 175 feet above the Falls, the SkyWheel offers an astounding ride ratio of 300 individuals every 15 minutes. Experience this incredible panoramic vista in year-round, climate-controlled comfort. See below for other great options for your group visit.
Location: Clifton Hill, Niagara Falls
#2 – Niagara Helicopters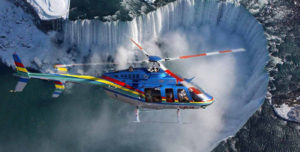 As the helicopter gently lifts off from our Victoria Avenue location, the awe-inspiring views of the Niagara Falls Region begin to appear below. We wouldn't want any picture-taking opportunity to be missed so cameras should be ready to go right from the start! This attraction is great for groups who would like to experience beautiful landscapes of Niagara Falls as a whole.
Location: Victoria Avenue, Niagara Falls
#3 – Niagara Speedway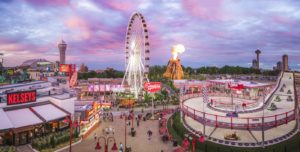 The Speedway is a world-class group attraction that combines the adrenaline inducing thrill of kart racing with the remarkable experience of a roller coaster ride. The course is spread out over four acres with over 2000 linear feet of concrete racing surface, running through a four-story helical spiral followed by a two tiered coaster style ramp that runs into another spiral. Running 36 go-karts each race, groups will have a racing good time when experiencing this thrill of an attraction.
Location: Clifton Hill, Niagara Falls
#4 – Hornblower Niagara Cruises
Hornblower Niagara Cruises, a thrilling new way to experience Canada's most spectacular wonder of the world. We'll take you on the ride of your life! An intimate tour that gets you as close as possible to the breathtaking flow of water, power and mist that is the magnificent Niagara Falls. Bring your groups to this up-close and personal experience with Niagara Falls.
Location: Bottom of Clifton Hill/Niagara Parkway
#5 – IMAX Theatre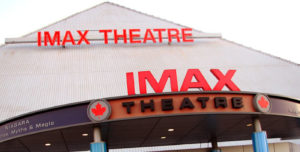 The larger-than-life Niagara Falls IMAX® Experience brings reality to life on a screen over six stories high. The IMAX has a 620-seat auditorium, which is perfect for groups, to ensure that tour is in the middle of the action.
Location: Fallsview Boulevard, Niagara Falls.
#6 – Dinosaur Adventure Golf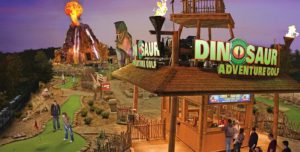 Dinosaur Adventure Golf is a perfect experience for groups. As one of the nation's largest miniature golf courses, Dinosaur Adventure Golf features two 18-hole courses which is perfect for groups to enjoy this miniature golf experience with Dinosaurs that stand 30 feet tall.
Location: Clifton Hill, Niagara Falls
#7- Greg Frewin Magic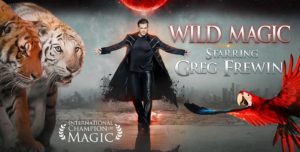 The Greg Frewin Theatre is an astounding experience for groups with over 650 seats available for this magical encounter. Greg Frewin brings a little bit of Las Vegas to the Falls with his dazzling magic show.
Location: Ellen Avenue, Niagara Falls.