Reading Time: 
5
minutes -
Victoria Day Niagara Falls 2018
Victoria Day the unofficial kick off to summer…shake off the soggy spring and get out and enjoy beautiful Niagara! Flowers are in bloom, outdoor dining, and patio season is off to a good start. If you're planning a Niagara Falls Victoria Day weekend excursion, there is no shortage of things to do. Like watching the very first fireworks show at Queen Victoria Park, May 18, 2018.
With the Victoria Day Holiday in full swing and many different attractions open throughout the Niagara region,  its not easy deciding on activities without some degree of uncertainty. To help with this, we've provided an efficient road-map here to get the most out of your Victoria Day weekend!
One-stop-shop: There's no need to run around town, Clifton Hill's World Famous Street of Fun by the Falls is Canada's top tourism, family and entertainment destination this weekend. A place filled with fantastic fun and adventure. Our vibrant, energetic amusement area is known for its great rides, remarkable games, spectacular Niagara Falls setting, and friendly attitude. Here we are going to share with you all the essential Niagara Falls activities that provide the best bang for your buck all within 1 square block of the Falls!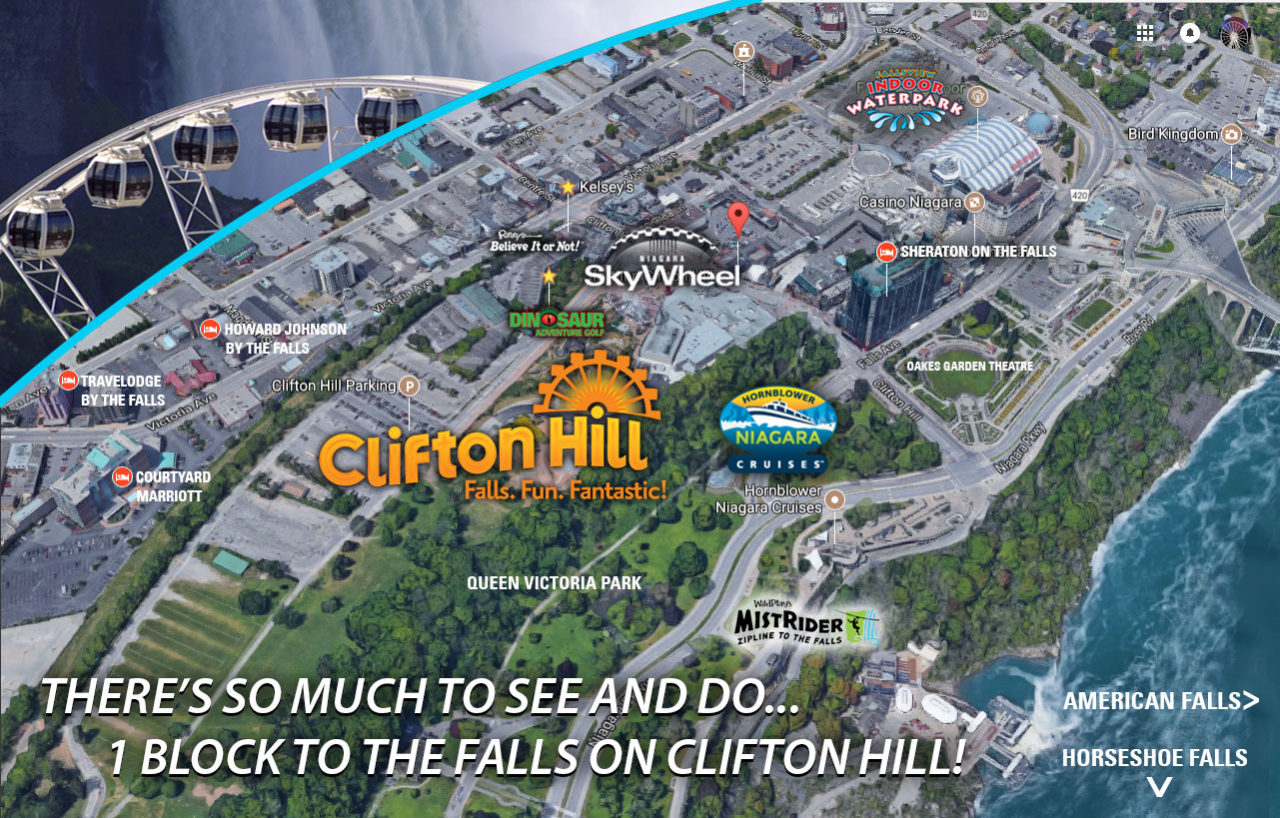 Click here for a birds eye view of Clifton Hill showing all our recommended attractions!
A Little History Behind the Holiday
Victoria Day is a federal Canadian public holiday celebrated on the last Monday before May 25, in honour of Queen Victoria's birthday. By many it is considered the kick-off to the summer season in Canada.
The holiday existed before Canada was born, as it originally fell on the sovereign's actual birthday. Canada continues to celebrate it in various ways across the land, on a specific Monday in May. In Quebec, the same day was, since the Quiet Revolution, unofficially known as Fête de Dollard until 2003, when provincial legislation officially named the same date as Victoria Day the National Patriots' Day. Additionally, it's a statutory holiday for six of Canada's ten provinces and three of its territories.

Please note: Monday is Victoria Day in Ontario and is considered one of the busier cross-border weekends in the Niagara–Fort Erie corridor. The busiest day being Victoria Day Monday. Travelers taking advantage of the many cross-border activities on Victoria Day, should consider some of the following border crossing tips to limit hassles between crossing the U.S.A. and Canada:
Niagara Falls Border Crossing (click image)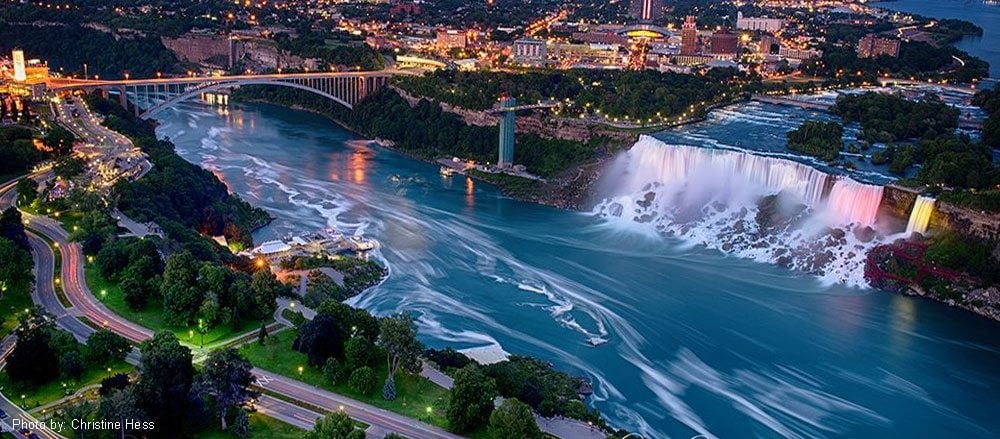 You may be packing up the car, but the GO train runs from Toronto to Niagara Falls Victoria Day long weekend!  For the schedule click here.
Build Your Own Niagara Falls Adventure:
Since most families like to stretch their dollars, save by purchasing Clifton Hill attraction tickets directly online. Simply select from the options that you want, and the quantity needed, and you'll be all set. Print off a copy of your confirmation and bring it with you when you arrive to retrieve your savings!
Key Events: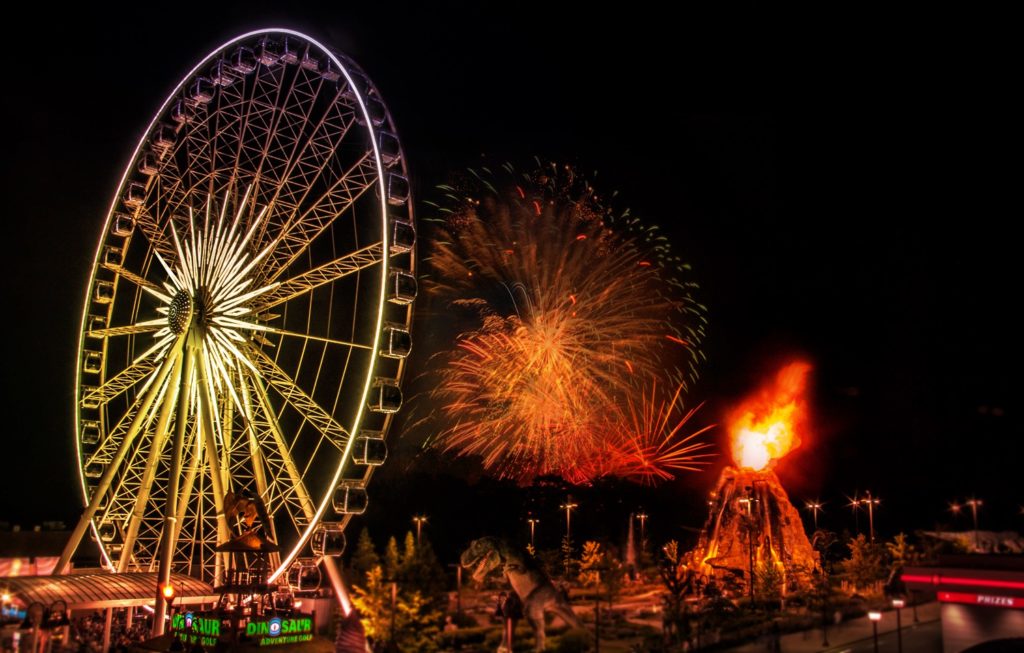 Niagara Falls Fireworks – Special Victoria Day Fireworks over the Falls commence for a new season starting at 10 pm – weather permitting (more info).
Véronic Voices – Singing sensation and vocal impressionist Véronic DiCaire honours the world's biggest singers with her extraordinary ability to transform her voice. Her repertoire includes superstars such as Céline Dion, Cher, Madonna, Sheryl Crow, Billie Holiday, Whitney Houston, Barbra Streisand, Liza Minnelli, Dolly Parton and many more. at the Fallsview Casino (more info).
Food Truck Eats – Kick off your summer at the ultimate backyard bash. Peller Estates Winery is hosting Food Truck Eats over the May long weekend (more info).
KELSEYS Original Roadhouse Patio Party – Welcome to our kick-off to Summer Patio Party! 1/2 price appetizers, live entertainment all day long, and giveaways! (more info).
**For a full list of events check out our events calendar. 
Here is the BEST place to find parking for the "Victoria Day Niagara Falls" weekend!
Just like previous years, you can count on the full array of colourful explosions in the sky above the falls for Victoria Day. Furthermore, the Niagara Parks Commission has added more fireworks days to Canada's longest-running fireworks series. Most noteworthy, the fireworks will take place on Friday, May 18 through to Monday, May 21st at 10 pm for the Victoria Day holiday weekend. The best views are in Queen Victoria Park overlooking Niagara Falls. Please note: all dates are subject to change and dependent upon weather and wind conditions.
Especially relevant, our newly expanded Niagara Falls parking lot is your best bet for  easy access to all our local attractions and a few minutes walk down to Queen Victoria Park to view the fireworks.
Click the image below for more detailed information: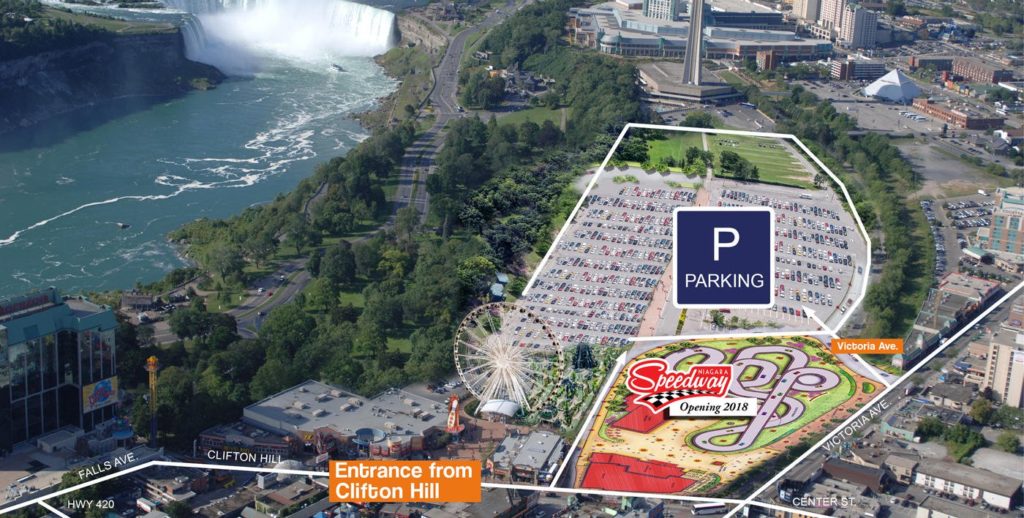 Clifton Hill The World Famous Street of Fun by the Falls
First of all, if you want to have a memorable Niagara Falls Victoria Day weekend with loved ones, Clifton Hill is your destination; Here you'll  find incredible experiences for the whole family to enjoy! Your vacation starts at Clifton Hill, where "FUN" happens everyday!  Between restaurants, gift shops, and the nightlife how can you possibly get bored?  Most of all, enjoy discounts on attractions when you pick up the Fun Pass, or take advantage of our Family Token Offer to get an huge discount of only $50 for 160 Great Canadian Midway tokens! ONLINE ONLY.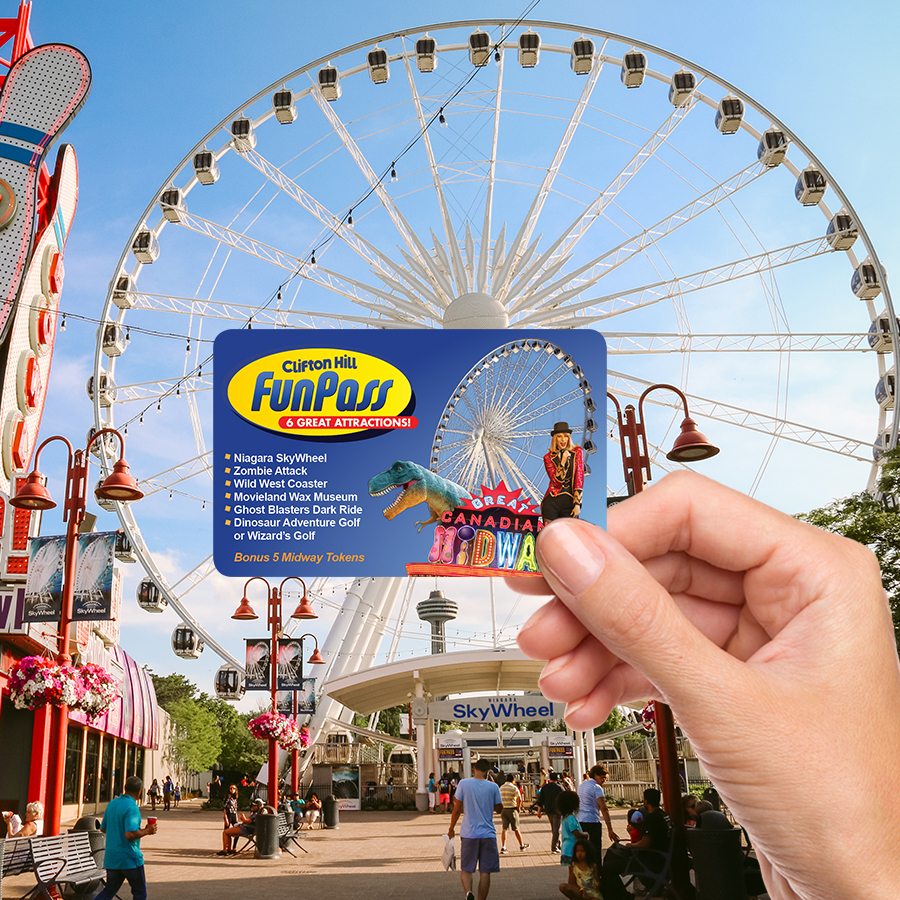 Niagara Falls Victoria Day overnight stays!
Clifton Hill comes to life this weekend and is a great time to stay overnight and enjoy Niagara's top offerings.  To simplify your Niagara vacation plans; check out all our nearby Niagara Falls Hotel options., and get started on planning your trip.
Most noteworthy, the Niagara Speedway is slated to open June 1st 2018! For more info. on the Speedway, we encourage you to sign up for our newsletter.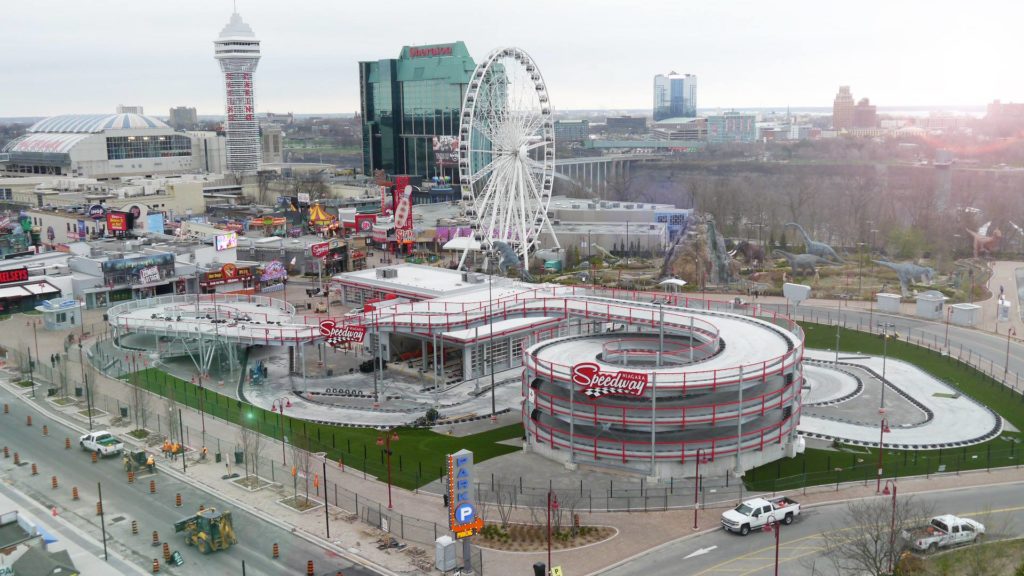 To conclude, whatever your plans may be, we hope you have a happy and safe holiday weekend!