8728 Views
Must-see Labour Day events around Niagara Falls
Well here we are, at what most people under the age of 18 would call the end of Summer (we really do have over a month of awesome Summer weather ahead of us).
Getting the kids ready for school and preparing for a busy Fall? Why not have one last getaway before its time to hit the books and pack lunches?

There are plenty of things to do in Niagara Falls this coming Labour Day Weekend. Let's start with Friday, September 4th. First, party on the Parkway with the exciting Coca-Cola sponsored concerts at the Illumination station, followed by treating the family to witnessing the Falls Fireworks at 10 pm.
From Friday, August 28th until Sunday, Sept 13th, all bands play in Queen Victoria Park from 7:15 pm to 10:00 pm as part of the Onguiaahra:Thunder of Waters Sound & Light Show.
Onguiaahra:Thunder of Waters Sound & Light Show
Located just across from the American Falls, a large pond fountain will be set up that will astonish the viewer with a magnificent series of lights and images that will dance with a musical symphony of sounds reflecting off of the spraying water in an ever-changing rainbow of colours.
There will be THREE shows nightly at these times: *8:15 pm *9:15 pm *10:15 pm
Here's a teaser from last year's showing of the event:
Even though Summer is coming to an end, Niagara Falls just started its best stretch of weather all season and Clifton Hill puts you at the center of it all. With many world-class attractions within walking distance, you can experience all the fun of our fascinating tourist area without having to venture far from the Falls.
Clifton Hill's World Famous Street of Fun by the Falls! – offers the Niagara SkyWheel: Canada's largest giant wheel, Queen Victoria Park, Casino Niagara, the Hornblower Niagara Cruises, plus over 100 restaurants, stores and entertainment venues.
A few blocks away, Greg Frewin has his award-winning "Imagine" Magic Show at 7:30pm Friday through Sunday. You'll have plenty of time beforehand for dinner at Kelsey's or Boston Pizza.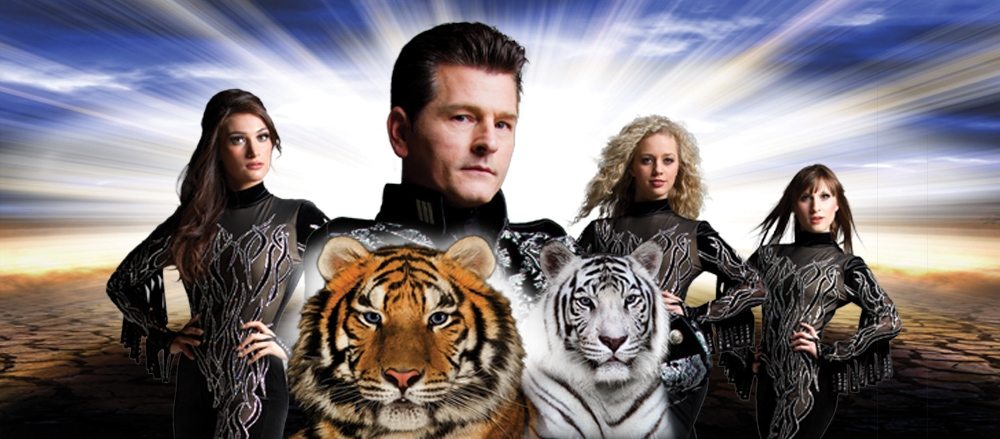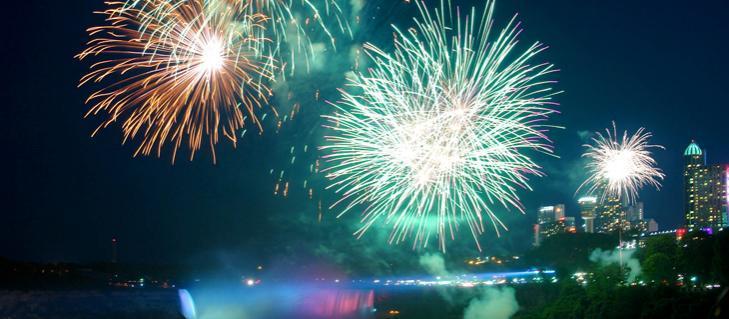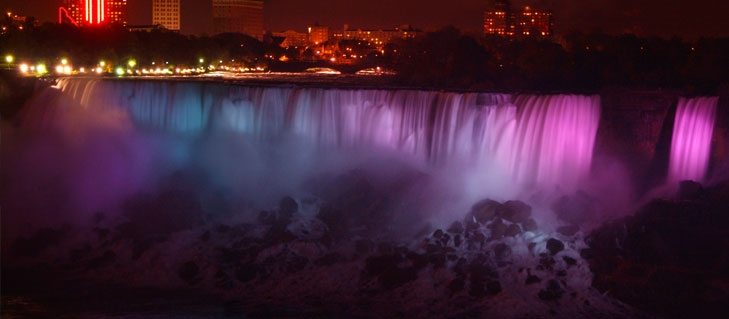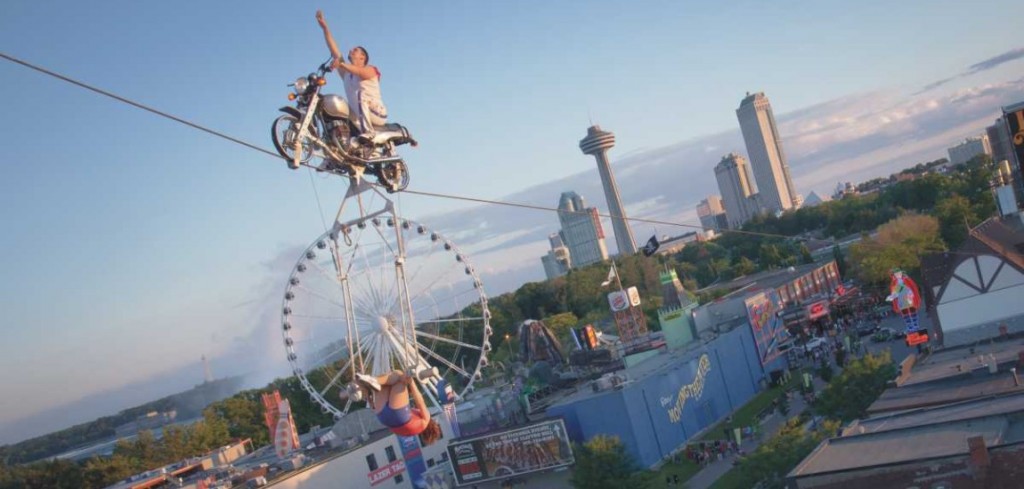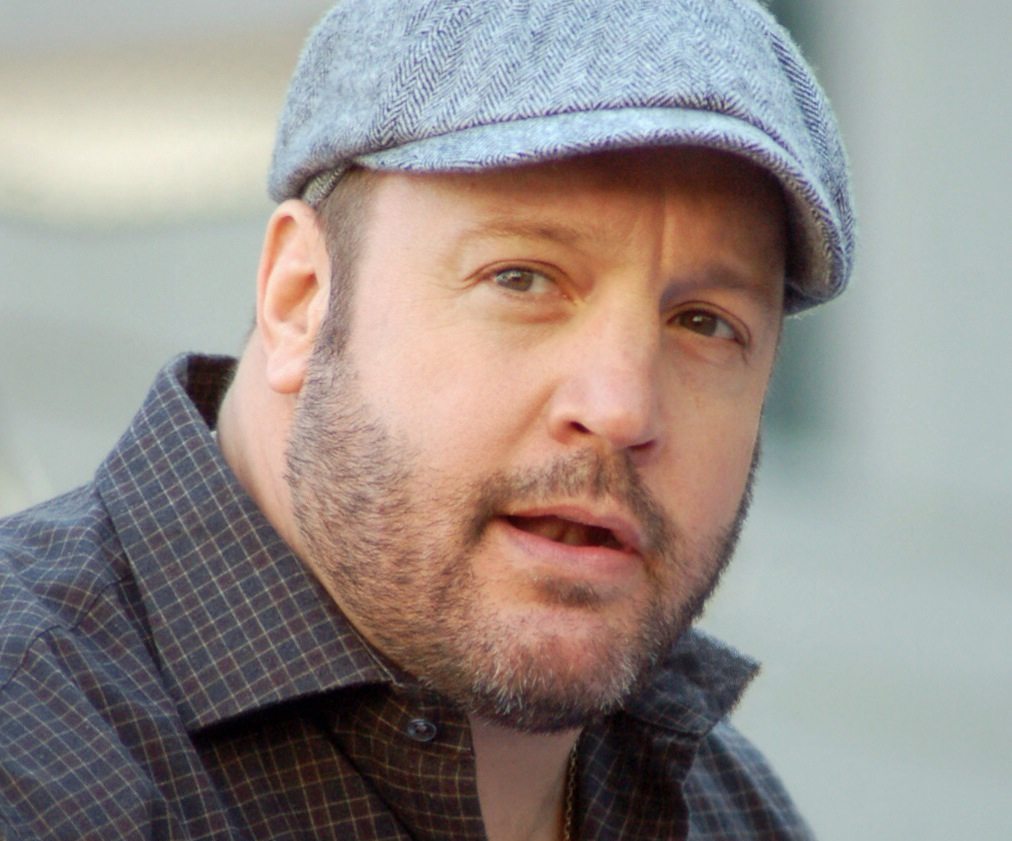 27th Marshville Heritage Festival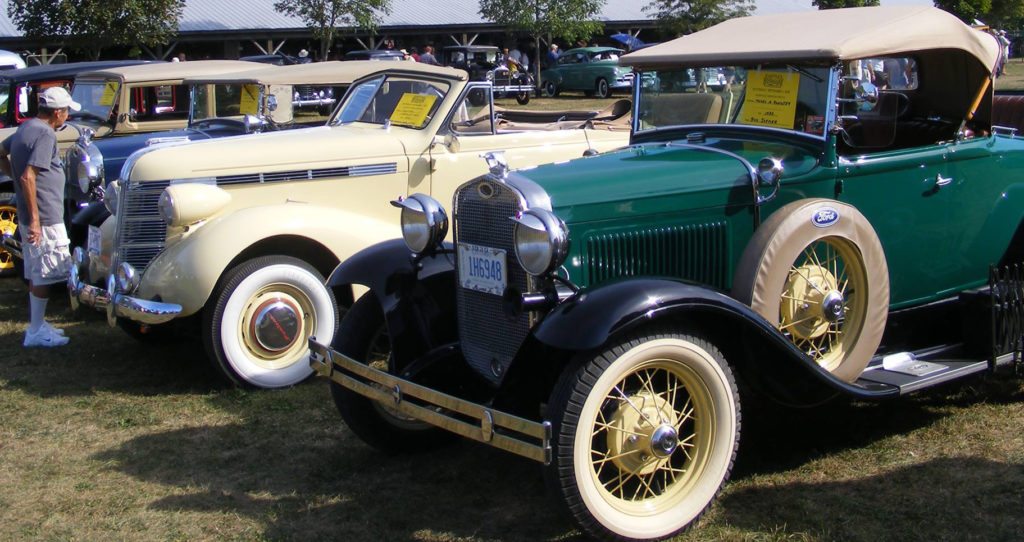 Niagara Falls' Best Deal on Clifton Hill Attractions!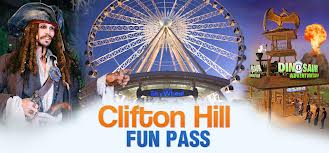 After the show take in all the EXCITEMENT on Clifton Hill's world-famous "Street of Fun by the Falls"…which comes alive at night! Be sure to pick up a Clifton Hill Fun Pass, it really is the best value in town for attraction entertainment! You can use it all in one night, or come back later in the weekend, or even later in the year for the attractions you missed.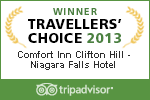 Winner of the 2013 TripAdvisor Traveler's Choice Award for Family hotels  in Canada, the Clifton Hill Niagara Falls Hotel offers the best hotel choice for Labour Day weekend amongst Niagara Falls hotels and one at the center of it all! Just on block from the grand daddy attraction of them all, Niagara Falls, the comfort of a warm welcome, great service and well-appointed CAA-AAA approved rooms await. Comfort Inn Clifton Hill is truly at the heart of all there is to see and do in Niagara Falls. In addition to the Falls, we are just steps from the dramatic Niagara SkyWheel, the exciting Niagara Casinos, as well as the dynamic Clifton Hill Entertainment district and the beautiful Niagara Parks.
Guests who are Choice Rewards members can collect and redeem points at our Comfort Inn, and we also feature Niagara Falls hotel deals perfect for southern Ontario Summer and Fall getaways.
Call 1-800-263-2557 to reserve a package or room.
As you can see, Niagara Falls is the place to be this Labour Day Long Weekend! Lots to do and lots of fun for every one and every age! Why not end the summer vacation with an action packed weekend in Niagara Falls on Clifton Hill's World Famous Street of Fun by the Falls?
Niagara Falls Border
For helpful information regarding Niagara's border crossings for Labour Day weekend, click the following:
http://www.cliftonhill.com/explore/plan-trip/niagara-falls-border
Parking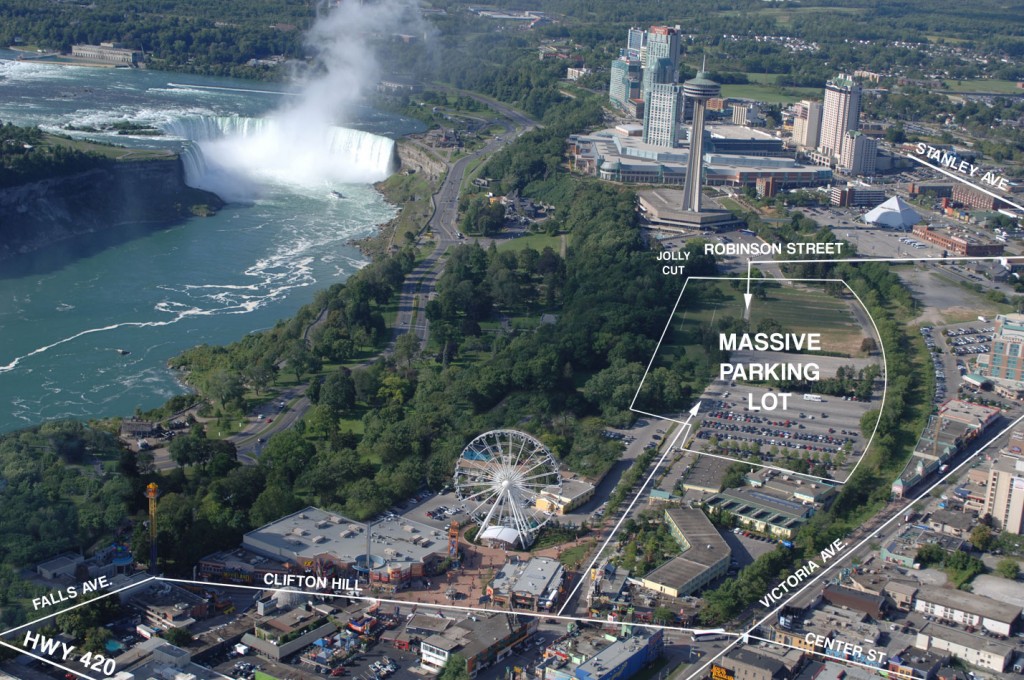 Wondering about finding plenty of parking close to all attractions, a 5 minute walk to view the Falls, quick access to the Hornblower Niagara Cruises, the Niagara Falls fireworks and the Onguiaahra:Thunder of Waters Sound & Light Show? And all of this set at a decent price?
Click here for the best Niagara Falls parking lot and the driving directions on how to get there, or check out this video: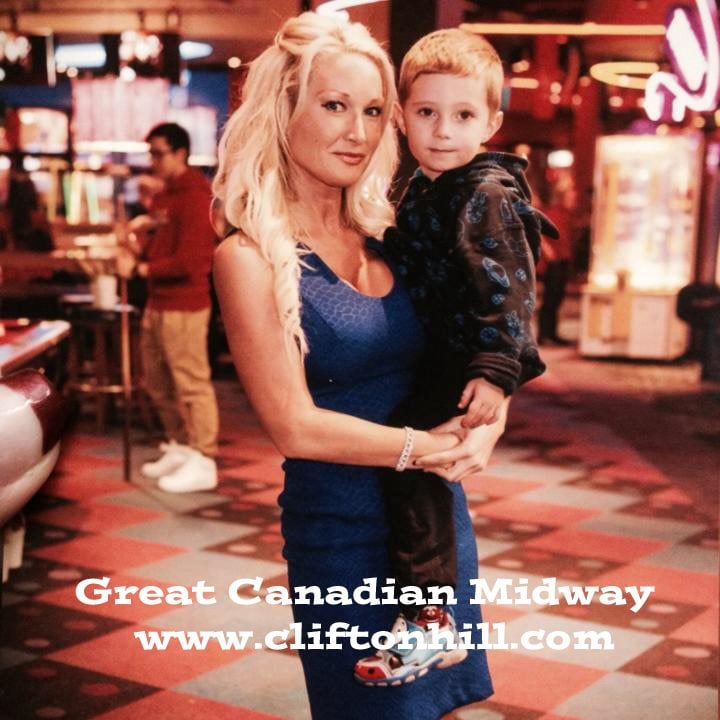 Christine Lynn
clynn@cliftonhill.com
Facebook: www.CliftonHill.com/fb
Twitter: www.CliftonHill.com/twt
Google+: www.CliftonHill.com/gplus
Pinterest: www.CliftonHill.com/pin
Instagram: @cliftonhillfun
— Falls_Blog