Are you planning a vacation to Niagara Falls? Take a tour of our website for some Niagara Falls information that you may not have known that the website offers. Aside from our regular known features such as Niagara Falls Information on attractions, dining, and booking a hotel room, www.cliftonhill.com is a go-to source for a wide variety of relevant travel information. Here's just a few features to point out — take a full tour at your own opportunity!
Coupons!

Everyone likes to save money when they travel. You don't need to go searching for coupon books once you arrive on Clifton Hill if you check out our Niagara Falls Coupons page beforehand. Simply go to our website, hit the "Explore" tab, and then "coupons". Here you will find discounts on our Clifton Hill attractions, plus both our Kelsey's and Boston Pizza Clifton Hill restaurants. Print them off and go!
Plan A Trip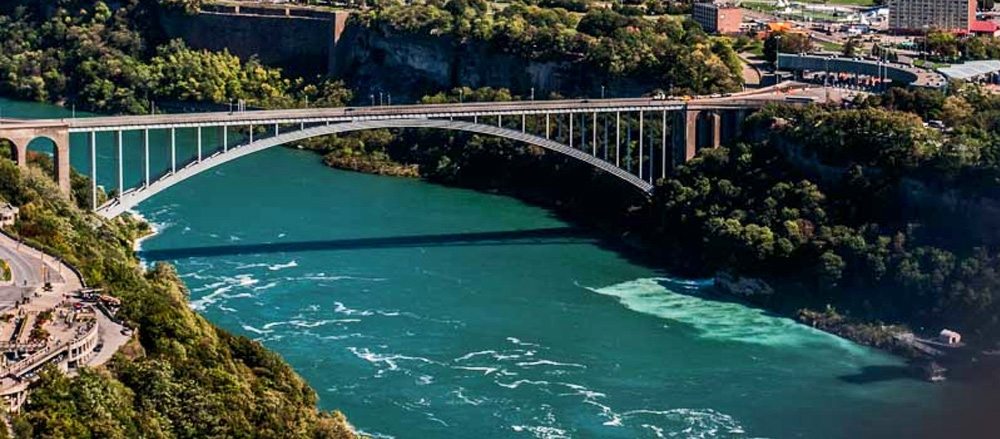 Under the "Explore" tab is the "Plan A Trip" option, which also offers sub-categories under that title. Planning a trip to Clifton Hill is easy when you refer to this page. Everything from where our ATM's are located, driving directions to get here, where you can locate lockers to leave your belongings, Niagara Falls Border information (including access to the Niagara Peace Bridge and Ontario Highway Cams), a property map, plus our current Niagara Falls weather conditions provided by Environment Canada for the upcoming 5 days are all listed under this tab.
Clifton Hill Hours of Operation
You don't need to question the opening and closing times of our attractions when searching for Niagara Falls information regarding this aspect. Head under "Explore", then "Hours of Operation" for a continuously updated list on our most talked about attractions, such as the Niagara SkyWheel.
Niagara Falls Cam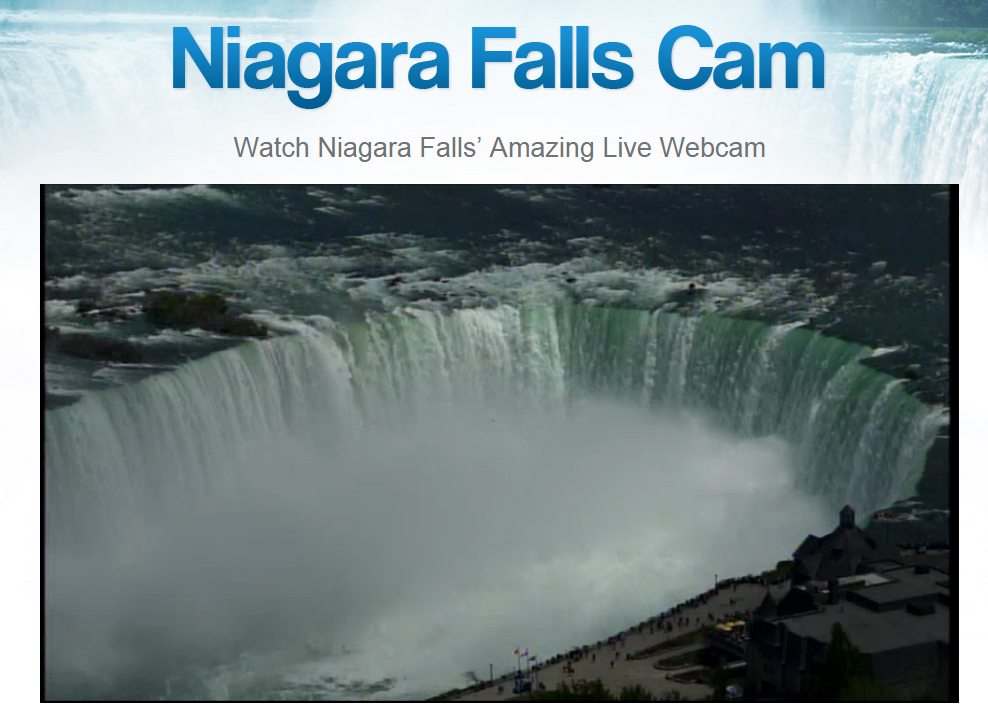 There is something to be said about capturing a picture of one of the greatest Wonders of the World and actually standing face-to-face in all its glory. By the 19th century, Niagara Falls became a prime tourist destination for visitors from both sides of the border, and rightfully so — you have the ability to view three waterfalls at one time.
Now technology has allowed us to view the majestic Niagara Falls from the comfort of our own homes with access to our Niagara Falls cam, situated high above Niagara Falls in the Fallsview District. It is pointed directly towards the massive Horseshoe Falls on the Ontario, Canada side.
Nothing beats experiencing the real thing up close and personal, but this is the next best thing that you have full access to 24/7 on www.cliftonhill.com! Go to the "Explore" tab, then "Media Gallery", and then to "Niagara Falls cam". Happy viewing…turn up the sound for the full effect!
Niagara Falls Email Offers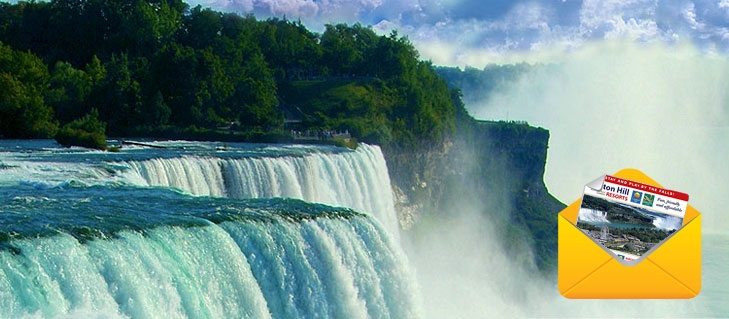 On the upper left corner on our home screen, you will find our "Newsletter" tab. Click here to sign up for the most up-to-date specials and cost-saving offers on Clifton Hill. Whether you stay in Niagara for a day or a week, visit this page to save the most money on attraction tickets, hotel rooms, vacation packages, and special events.
 Niagara Falls Events
What concerts are upcoming at the Fallsview Casino? What city-wide events are occurring during your time of travel to Niagara Falls? Are there fireworks happening, and at what time do they happen? These questions are all answered under the "Events" tab. Stay up-to-date with what is going on when you plan a Niagara Falls vacation getaway.
Tourism Links
On the home page, at the bottom of the page, you will find the "Tourism Links" tab. On this page you will find a selection of useful and the most asked about travel and tourism links.
i.e.:
Closest liquor/beer store to Clifton Hill
Taxi/Car Rental numbers and locations
Ground Transportation (VIA Rail, GO Train, WEGO Niagara Falls, Greyhound Bus, etc.
Air Transportation
Wedding services (chapels, etc.)
Employment opportunities with us
Be sure to take a few minutes to truly discover what www.cliftonhill.com offers you when searching for some Niagara Falls Information for travel.
*www.cliftonhill.com is mobile friendly!*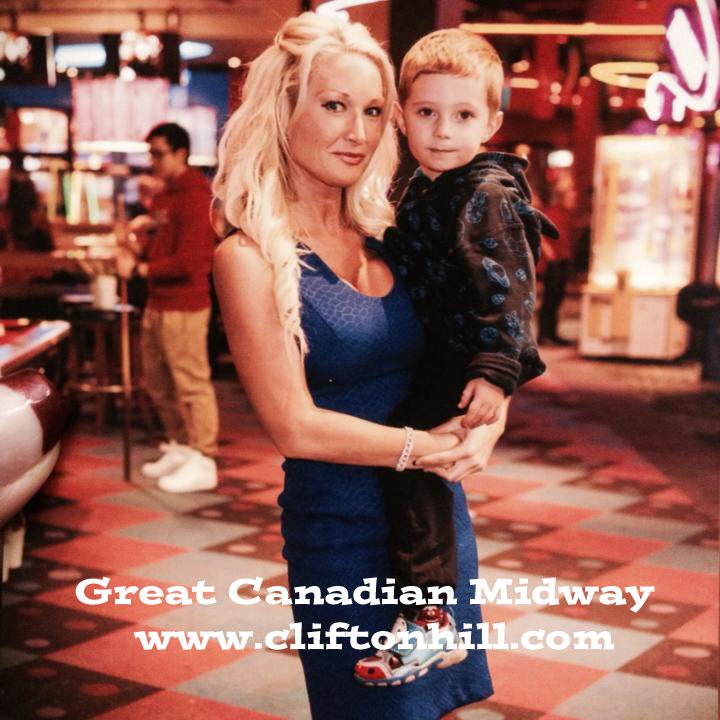 Christine Lynn
Facebook: www.CliftonHill.com/fb
Twitter: www.CliftonHill.com/twt
Google+: www.CliftonHill.com/gplus
Pinterest: www.CliftonHill.com/pin
Instagram: @cliftonhillfun