Reading Time: 
5
minutes -
You don't need to be embarrassed about admitting you've fantasized about sharing a meal with a date "Lady and the Tramp" style… because we have too. There's something about food that has this incredible power of bonding people together. So it would make sense why taking your special someone out to lunch or dinner is the staple date idea. To make things a little more special and to show your partner that you really care, consider ordering plates to share to amp up that sense of connection and make your meal a little more fun. Kelsey's Original Roadhouse on Clifton Hill has an undeniably date-friendly atmosphere, with extra special live music entertainment on Friday and Saturday nights. This restaurant chain is home to burly burgers and wings done 8-ways so you could say its na-cho average meal out. Look through this list of our recommendations for meals fit to feed one another to make your next dinner or lunch date something to remember.
Appetizers Made For Sharing
Get your bellies warmed and ready for a wonderful meal with a bit of a teaser. An appetizer to stimulate the belly might just also get the conversation going and give you both an opportunity to be extra cute and couply.
Popcorn Shrimp
Practice your aim and toss a famous popcorn shrimp your date's way. Always fresh shrimp bites and fried to perfection for a crispy texture experience like no other. Each piece is lightly coated with a mild jalapeno seasoning that gives it that extra spicy kick that wakes up each and every tastebud. Served with a generous helping of sweet and spicy Thai Chilli sauce, these popcorn shrimp bites can redeem any date that has started to fall a little flat.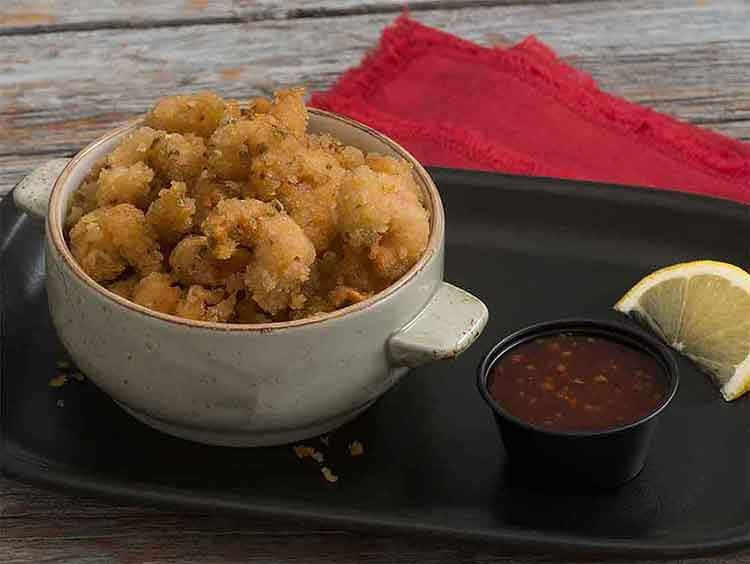 Flat Pan Nachos
Why not opt for the giant Flat Pan Nachos starter and stay a while? This huge platter of crispy and salted tortilla chips are absolutely covered with a blend of three kinds of cheese and an assortment of fresh veggies like peppers and onions. Right in the center of the masterpiece are large dollops of creamy sour cream and spicy salsa. For extra oomph, add some fresh guacamole or half a pound of beef chili. If the whole pan seems a little intimidating for the two of you, order the Half Pan Nachos instead.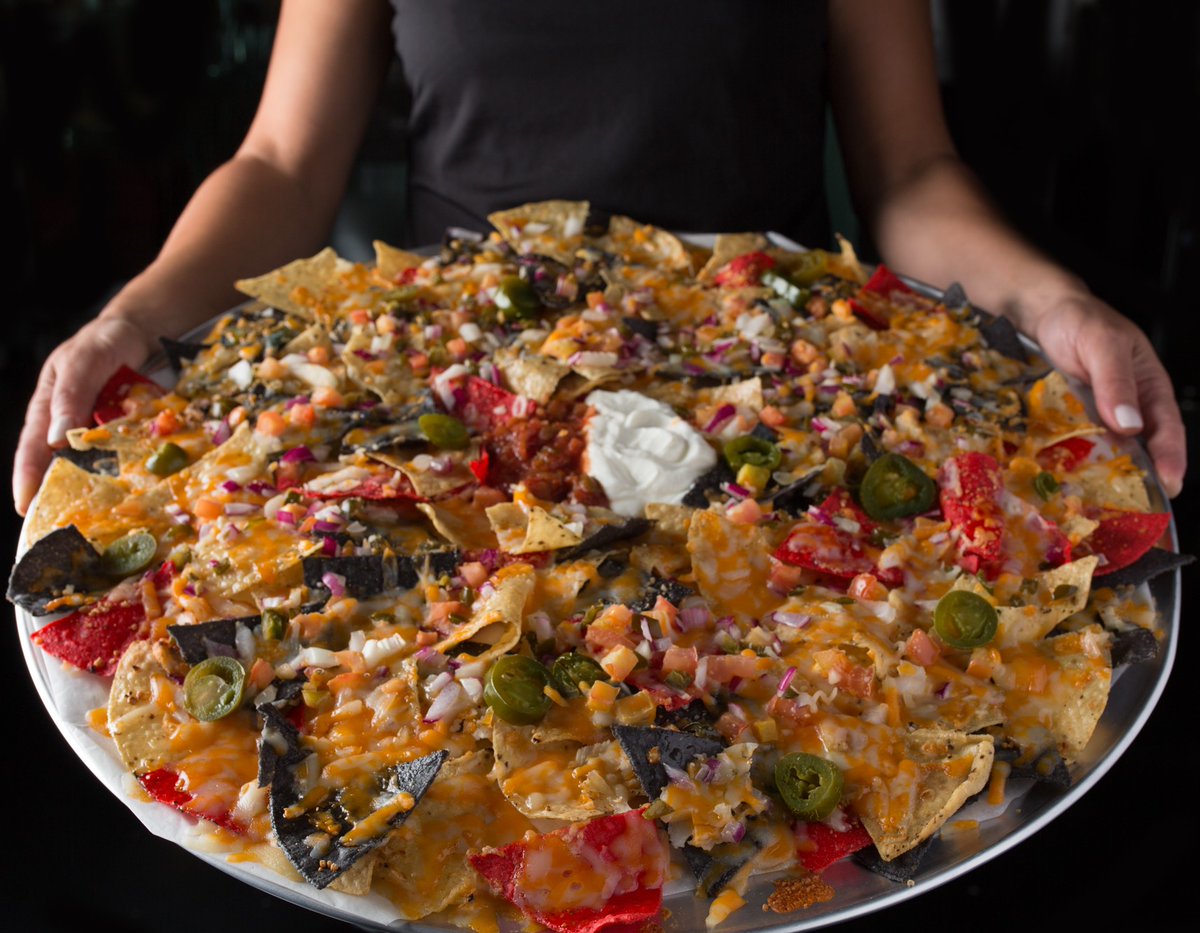 Cheese and Bacon Potato Skins
We loved potato skis just as much as the next guy, but then we tried it with bacon and cheese and everything changed. We love it even more now. Thick cut and perfectly seasoned potato wedges that are decked out with double smoked bacon and a three cheese blend with green onions with a side of sour cream is exactly what you and your date need… whether you knew it or not.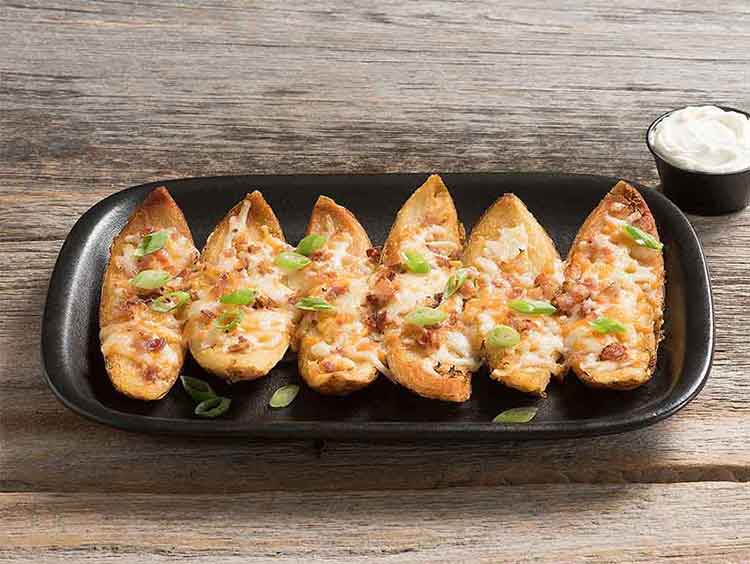 Meals to Share
Ask your server for a few extra sharing plates and create your own buffet-style meal by order multiple menu items. A little tableside role-play pretending to be world-renowned food critiques makes meal sharing even more exciting. To celebrate Kelsey's annual Chicken Fest, we've included out top three chicken dishes.
Chicken Fried Chicken
Kelsey's Clifton Hill breads their chicken breast in house and then smothers it in a top-secret Roadhouse Chicken gravy. Ask your date to choose from a list of sides that perfectly crisped french fries or creamy mashed potatoes to enjoy with a side of freshly steamed veggies.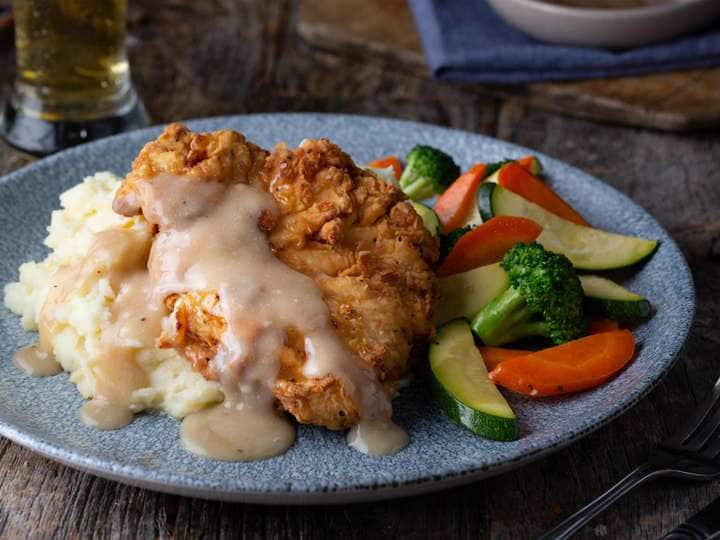 Buffalo Chicken Caesar Wrap
This wrap is cut in two and made for sharing! Kelsey's put their famous chicken fingers tossed in wing sauce into a warm tortilla cocoon. Stuffed with fresh veggies and crisp lettuce and Parmesan cheese, plus of course, you and your date's choice of a side.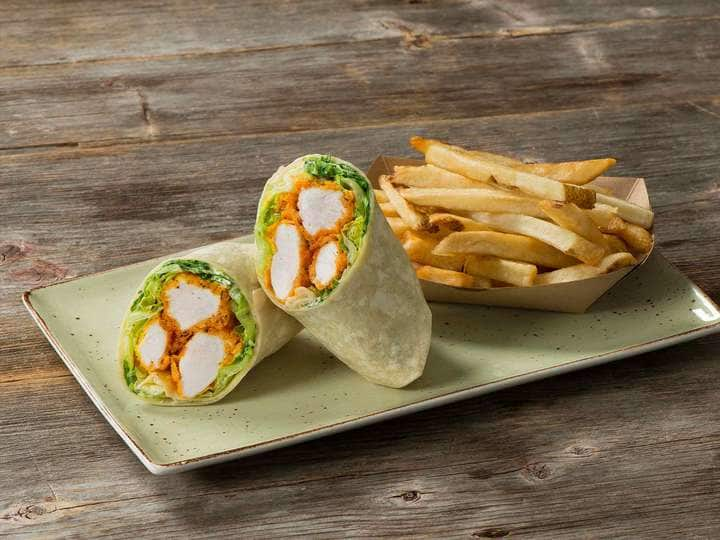 Chicken Parm
The list simply wouldn't be complete without some sort of long pasta dish. Now your Lady and the Tramp dreams really can come true. A piece of freshly breaded chicken breast with Parmesan cheese topped with tomato sauce and mozzarella cheese sits atop a steaming bowl of classic Italian spaghetti. Make your choice of tomato sauce and Alfredo sauce and try your
best to keep it off of your face… Or don't and let you date clean you up a bit.