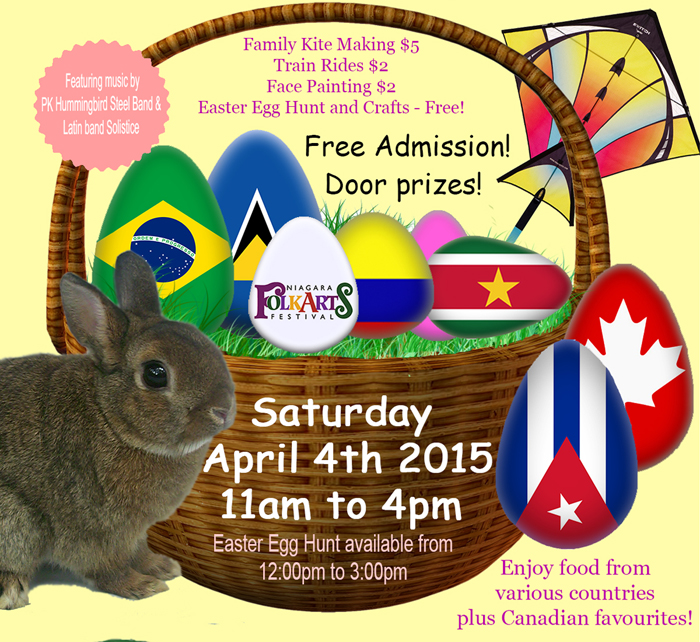 Easter Festival at Heartland Forest
Heartland Forest's Annual Easter Festival is coming!
Join them on Saturday April 4th from 11am to 4pm at Heartland Forest in Niagara Falls! Hunt for an Easter Egg and trade it for a special treat, enjoy multicultural music, door prizes, crafts and family kite making and more. Taste foods of the world as well as traditional Canadian food.
Free admission!
8215 Heartland Forest Road, Niagara Falls
905-356-7384
www.heartlandforest.org