Niagara Falls Civic Holiday Long Weekend Activities

Civic Holiday makes a perfect long weekend getaway to Niagara Falls
Another Civic Holiday long weekend is just around the corner, are you ready for some well deserved extra time off?  Well here in Niagara Falls, we are gearing up along Clifton Hill to accommodate you and your family for a weekend filled with adventures on "The Street of Fun by the Falls."
Did you know?
The date of the Civic Holiday is historically linked to the abolition of slavery in the British Empire in 1834 but was chosen primarily for its timing: between Canada Day and Labor Day there were no recognizable holidays, one of the longest stretches on the Canadian calendar without a holiday.
What to do this Civic Holiday in Niagara Falls
Now you know why we celebrate the Civic Holiday, so lets get to the good stuff…what to do with your extended weekend away from work?  If you are coming to Niagara Falls to let loose you will not be disappointed, and if you are staying at the Comfort Inn Clifton Hill you are off to a good start because it is only minutes from the most exciting things to do in Niagara Falls.
You can start your day of early at the Dinosaur Adventure Golf which is right across from the hotel, moving onto the world famous Skywheel to get some amazing views of Niagara Falls.  If you start to get a little hungry, Boston Pizza is perfect for the entire family, an easy pick and most people's favourite is the pizza.
Civic Holiday Fireworks in Niagara Falls!
It wouldn't be an amazing Civic Holiday in Niagara Falls without Fireworks. Enjoy the best fireworks show in Niagara Falls on your long weekend. There will be fireworks on Friday and Sunday at 10pm. The bottom of the hill on Clifton Hill is one of the best spots to capture the fireworks.
Don't forget about the FREE Coca-Cola concerts occuring on Friday, Sunday and the Civic Holiday Monday at 8:00 pm! Friday, August 2nd, 2013 features "Broken Lyre", who has opened for bands like Hot Hot Heat, Dragonette, Phantogram, The Midway State and Arkells. Sunday, August 4th, 2013 "New York Minute" performs rock, funk, disco, country, R&B, classics and pop hits, while also taking any of your requests! Monday, August 5th 2013 "Groovy Food" takes the stage with their artsy sound.
Make it a family trip this Civic Holiday long-weekend!
There are so many great attractions to enjoy with the family in Niagara Falls. From Maid of the Mist to Niagara Parks to Marineland; so many great places for the family to enjoy. With so much to do in Niagara Falls you may want to look into a package deal, one of the most popular is Marineland! If you have kids I am sure you have heard them sing this famous jingle "Everyone LOVES Marineland." And words couldn't be truer! For package details click here.
Or the Clifton Hill Fun Pass - that includes tickets to some of Niagara Falls most popular attractions. Like the new XD theater and the Skywheel!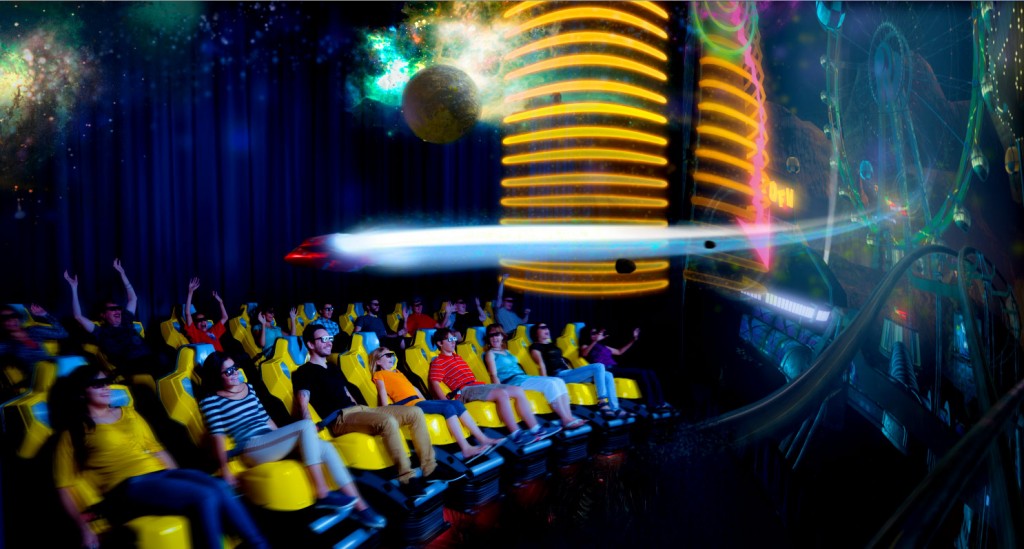 The All New XD Theater! A Part of the FUN PASS!
Or you may want to build your own Niagara Falls adventure this Civic Holiday long weekend! With Clifton Hill's special "Build-A-Package" offers.
Hopefully you have enough information to plan your Civic Holiday in Niagara Falls.  We look forward to seeing you.  If you want to keep in touch you can socialize with us on our Facbook page or through Twitter @cliftonhillfun.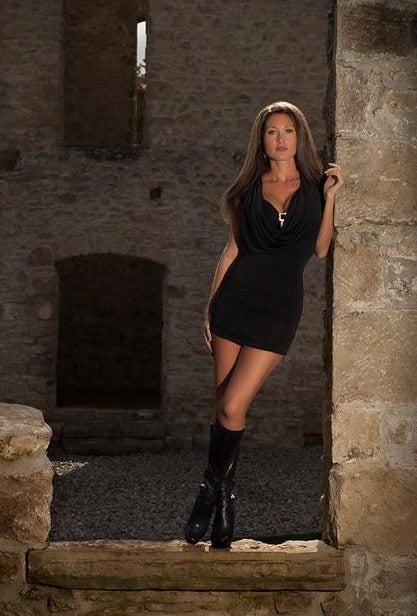 Christine
Facebook: Clifton Hill – Niagara Falls Fun
Twitter: @cliftonhillfun
Google+: Clifton Hill Niagara Falls