8238 Views
Niagara Falls Civic Holiday Long Weekend Activities
Civic Holiday makes a perfect long weekend getaway to Niagara Falls
Another Civic Holiday long weekend is just around the corner, are you ready for some well deserved extra time off?  Well here in Niagara Falls, we are gearing up along Clifton Hill to accommodate you and your family for a weekend filled with adventures on "The Street of Fun by the Falls."
Did you know?
The date of the Civic Holiday is historically linked to the abolition of slavery in the British Empire in 1834 but was chosen primarily for its timing: between Canada Day and Labor Day there were no recognizable holidays, one of the longest stretches on the Canadian calendar without a holiday.
What to do this Civic Holiday in Niagara Falls
Now you know why we celebrate the Civic Holiday, so let's get to the good stuff…what to do with your extended weekend away from work?  If you are coming to Niagara Falls to let loose you will not be disappointed, and if you are staying at the Clifton Hill Niagara Falls Hotel  you are off to a good start because it is only minutes from the most exciting things to do in Niagara Falls.
You can start your day of early at the Dinosaur Adventure Golf which is right across from the hotel, moving onto the world-famous SkyWheel to get some amazing views of Niagara Falls.  If you start to get a little hungry, Boston Pizza is perfect for the entire family, an easy pick and most people's favourite is the pizza.
Niagara Summer of Thrills
For only the 2nd year running, we welcome back the FREE Niagara Summer of Thrills shows!
All of these acts will be located at the top of Clifton Hill on Victoria Avenue.
Thursday, July 2nd – Monday, September 7th, 2015 (with the exception of Tuesday's and Wednesday's)
Experience more events than the year previous with 9 Variety Acts and 4 Thrill Shows Daily!
Variety Acts
These are a wide range of versatile, professional performing artists who provide engaging, memorable entertainment. These acts will feature magic, unicycling, chain saw juggling, clowns, rola bola, escape acts, rope walking, etc.
Thrill Acts
Sky Scraping Sway Pole Act: Duo
Take in the unwavering courage of daredevil athletes atop 2 flexible slender poles. Aerial acrobatics, a jaw-dropping midair exchange, and a death-defying descent! This towers 70 feet tall above Victoria Av.!
Acrobatic Motorcycle High Wire: Duo
Witness a motorcycle balancing atop a thin steel cable with a trapeze aerialist beneath it. The motorcyclist completes several death-defying stunts, including free-standing on top of the motorcycle, as the aerialist performs various acrobatic stunts from the trapeze. They will then flip the bike and trapeze numerous revolutions around the cable. This event is showcased at the Days Inn (5943 Victoria Av.), beginning at 30 feet high to approximately 100 feet high. The span is 330 feet long.
Wheel of Fate: Duo
This features an acrobatic daredevil on one end of a giant pendulum, while his beautiful partner counterbalances on the opposite end in an awesome display of balance and impeccable timing. They will build momentum while walking, running & jumping inside and outside of this revolving apparatus! This event is showcased on the roof of the Imperial Hotel (5851 Victoria Av.)
Variety Act Performers: 1:30, 2:15, 3:30, 4:15, 5:30, 6:15, 7:30 pm (no shows on Tuesday's and Wednesday's)
Thrill Acts: 2:00 pm, 4:00 pm, 6:00 pm, and 8:00 pm (no shows on Tuesday's and Wednesday's)
**For more information on the Niagara Summer of Thrills stunt shows, click here. 
Civic Holiday Fireworks in Niagara Falls!
It wouldn't be an amazing Civic Holiday in Niagara Falls without Fireworks. Enjoy the best fireworks show in Niagara Falls on your long weekend. There will be fireworks on Friday, Sunday AND the Holiday Monday at 10pm. The bottom of the hill on Clifton Hill is one of the best spots to capture the fireworks.
Don't forget about the FREE Coca-Cola concerts occurring before Friday and Monday's fireworks shows at 8:00 pm down at the Queen Victoria Park stage! Friday, July 31st, 2015 features "Ear Candy" who perform a wide variety of versatile hits with a high-energy mixture of hits from Johnny Cash to Jimmy Eat World, Van Morrison to Van Halen, Sir Paul McCartney to Lady Gaga or Brown Eyed Girl to Black Eyed Peas.
Monday, August 3rd, 2015: "Dragon Ritual Drummers" will perform. This unique group is composed of 7 members that each play a variety of instruments including tribal drums, string instruments, and brass and archaic read instruments heard in the ancient hills and valleys of Europe, the Middle East, and North Africa.T
Here are some other fun things to do during the Civic Holiday weekend in Niagara Falls: 
Kelsey's Free Patio Entertainment
**Click here to download the Canal Days 2015 Program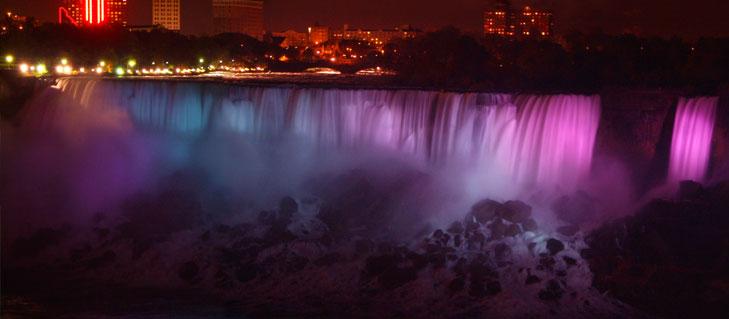 Rumours Nightclub "It's Last Call" Closing Party
You can't miss this one! It's literally your last chance. Rumours Nightclub will be closing its doors, so join us for the "It's Last Call" send off party on Saturday, August 2nd.

Long time partners Kiss 98.5 and DJ Anthony Buffalo will be MC'ing this last great event along side our resident DJ Oz-E!
But the party doesn't stop there… you can WIN a pair of Taylor Swift tickets that we're giving away as a door prize!!
Party begins at 9:00 pm.
www.rumoursnightclub.com 
Make it a family trip this Civic Holiday long-weekend!
There are so many great attractions to enjoy with the family in Niagara Falls. From the Hornblower Niagara Cruises to the Journey Behind the Falls, this city is wide-open with so many great places for the family to enjoy. With so much to do in Niagara Falls you may want to look into a package deal. At The Comfort Inn Clifton Hill, we let you build the package that YOU want: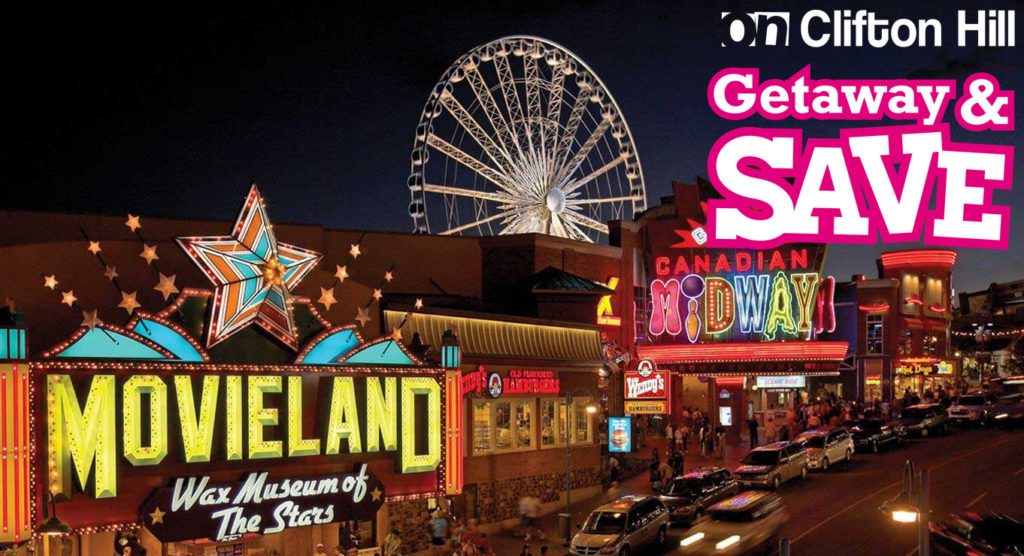 Staycation? Get the Clifton Hill Fun Pass which includes tickets to some of Niagara Falls most popular attractions, such as the Wizards Golf, Wild West Coaster and the SkyWheel!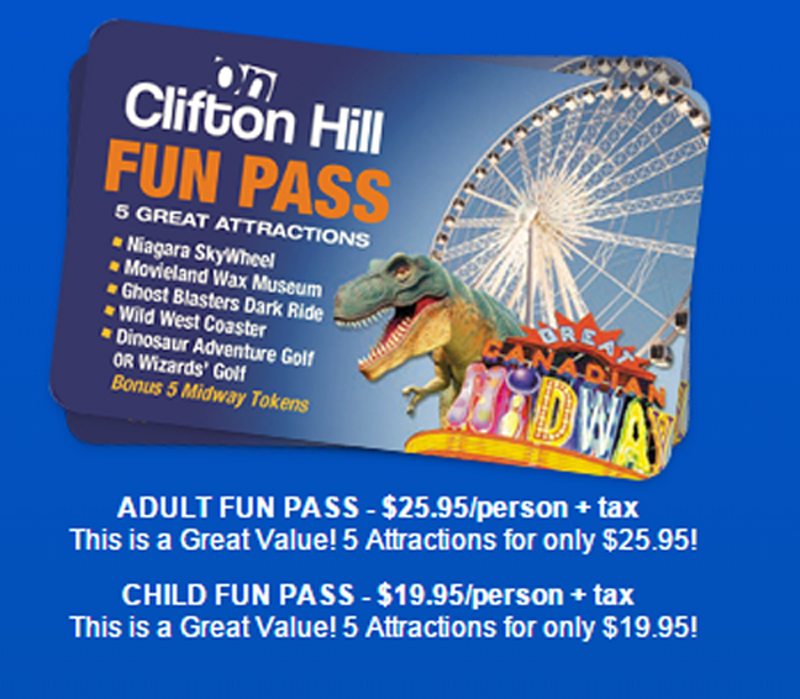 The All-New Wizards Golf! A Part of the FUN PASS!
Parking
Need to find an inexpensive lot with plenty of parking central to all the most popular amenities and attractions in Niagara Falls? Click on the map below for directions to this Niagara Falls lot located just off Clifton Hill and just 5 minutes from Queen Victoria Park, the Hornblower Niagara Cruises, and both the Fallsview Casino and Casino Niagara!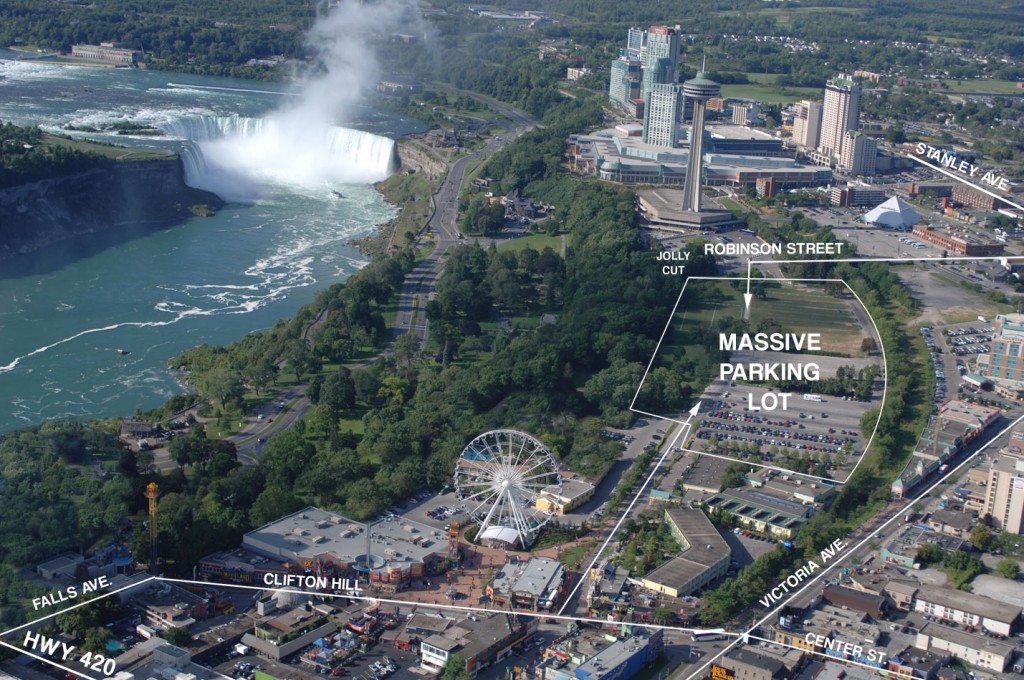 Hopefully you have enough information to plan your Civic Holiday in Niagara Falls.  We look forward to seeing you!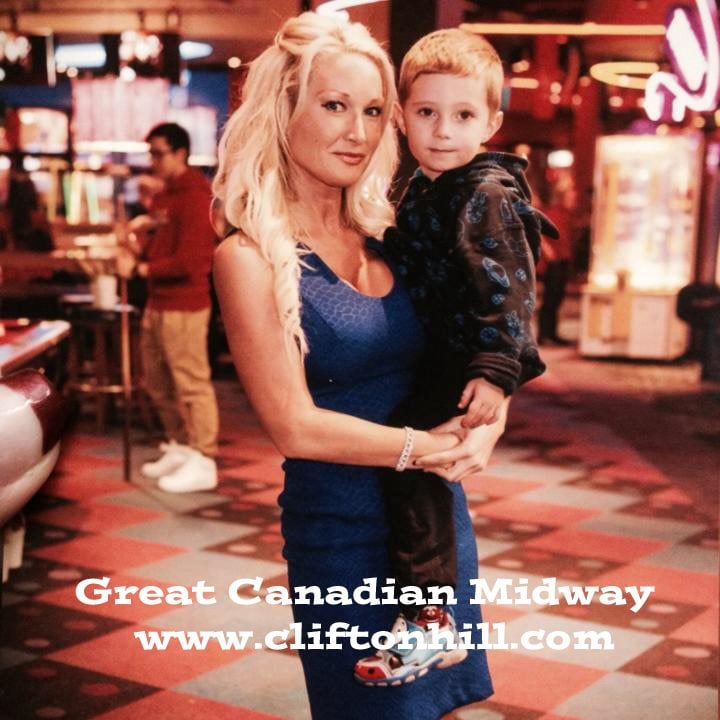 Christine Lynn
clynn@cliftonhill.com
Facebook: www.CliftonHill.com/fb
Twitter: www.CliftonHill.com/twt
Google+: www.CliftonHill.com/gplus
Pinterest: www.CliftonHill.com/pin
Instagram: @cliftonhillfun
— editor