Reading Time: 
5
minutes -
If you plan on coming to Niagara Falls for the New Year's Eve festivities, be sure to review our strategy to maximize the fun celebrating New Years in Niagara Falls. This is Canada's largest FREE New Year's Eve concert  — so expect a busy, fun, and unforgettable evening!
#1 Parking Plan!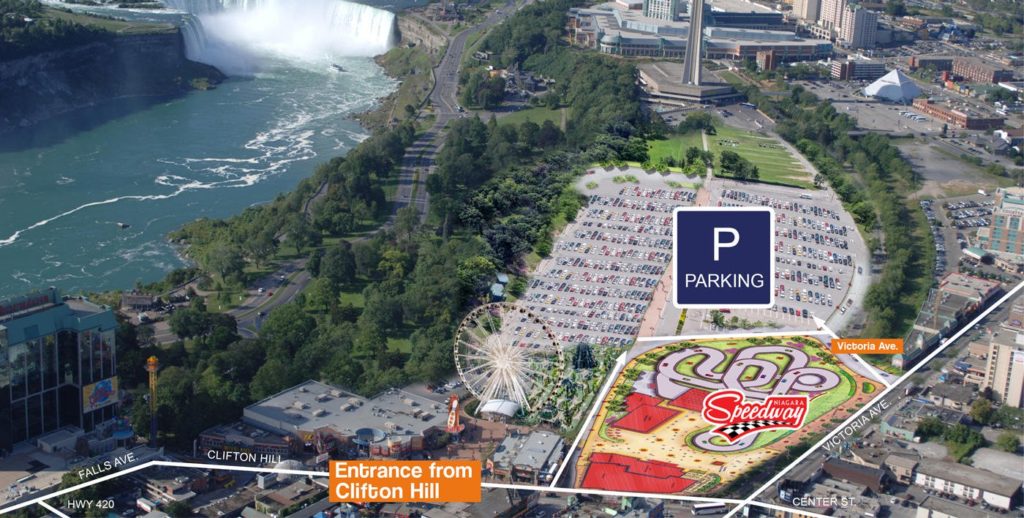 You may have been to the Falls countless times, but during New Years its a whole new ballgame…with some heavy duty traffic! To avoid disappointment, plan to arrive and be parked at your destination by 8:30 pm at the latest. Choose a spot close to the New Year's festivities and near any restaurants or activities you plan to do before and after.  If you plan on seeing the New Year's Eve concert in Queen Victoria Park,  hopefully you picked a hotel that is walking distance to the show. If not, click here and let us help you with a list of nearby hotels complete with a map that pinpoints their location in relation to the park, Niagara Falls, and the attractions that you wish to visit. Book a hotel before they sell out!
The main Clifton Hill parking lot offers a prime location that is close to the NYE show, both casinos (Casino Niagara and Fallsview Casino), and all the main Clifton Hill attractions, just off Victoria Avenue. We recommend entering the parking lot from the Victoria side, which will be much easier vs. the entrance off Clifton Hill, which can get tight later into the evening. Clifton Hill's parking lot is huge and extends from the rear of the Niagara SkyWheel  to within metres of the Skylon Tower. There are two entrances and three exits. You should have no trouble finding a spots there, and the wait to leave the property afterwards would be better than if you were to park along River Rd. or the Niagara Parkway.
Click here for directions.
#2 Public Transportation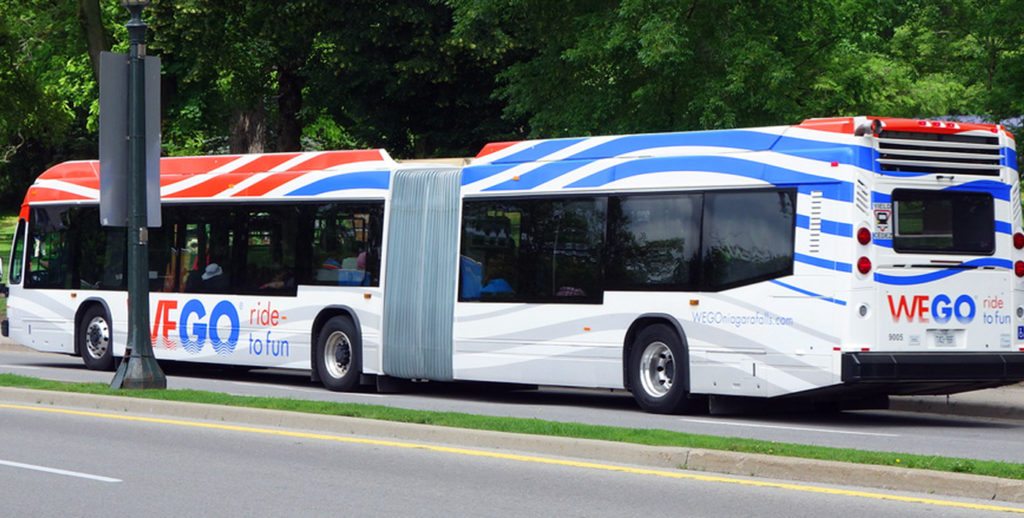 WEGO buses will run from 10:00 AM on December 31st, 2018 until 3:30 AM on January 1st, 2019
For more information on the WEGO system, plus numbers for Niagara Falls taxi services, click here.
#3 Dress for the Weather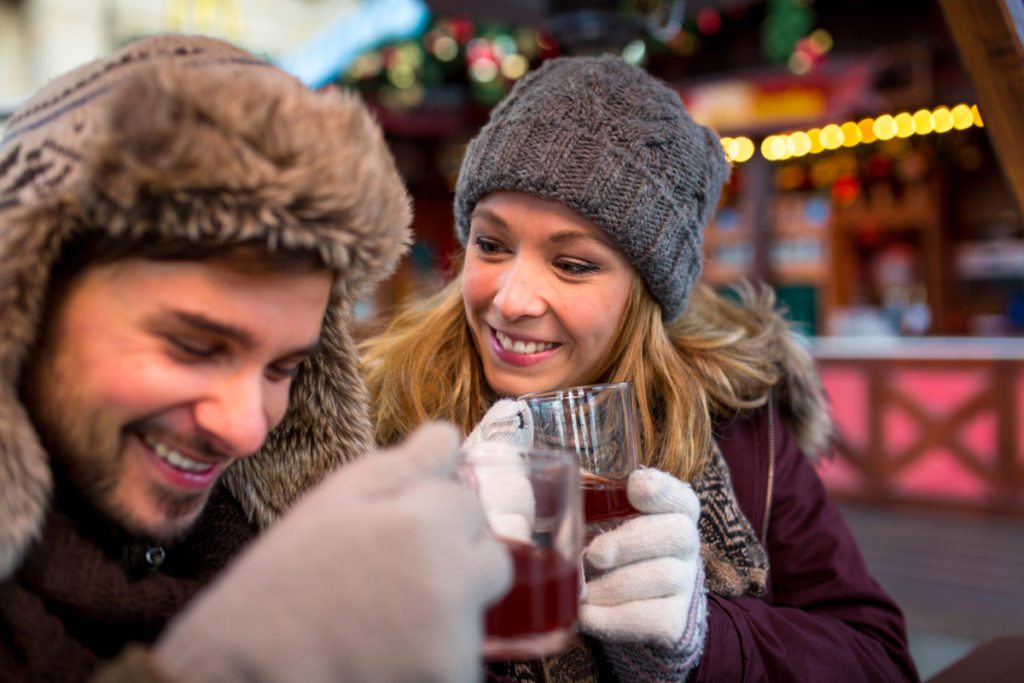 Niagara Falls weather is unpredictable. It will seem even colder next to the Falls mist. So not only should you remember to dress warmly, but think about what attractions you plan on visiting while you are in the Falls, and try to avoid standing out in the cold for a long period of time.
Click here for an update on Niagara Falls weather conditions.
#4 Timing is Everything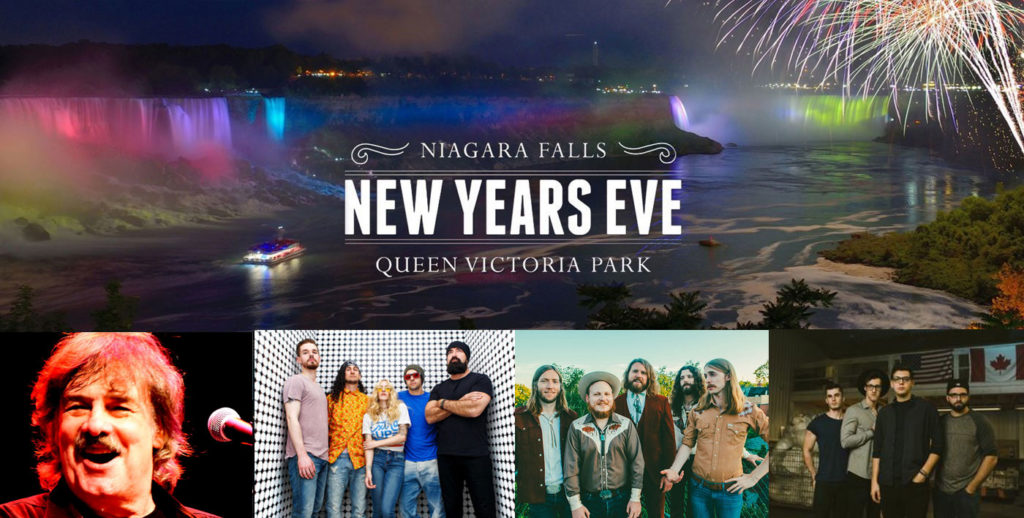 Avoid long lines and waiting in the cold by getting here early!
The free concert festivities will begin at 8:00 pm, with Burton Cumming, Walk Off the Earth, The Sheepdogs and Avenue Inn set to hit the stage!
If you plan to park, eat, play & take in the concert, be sure to arrive around 5pm to enjoy a full night of fun activities and minimal annoyances!
Click here for all the New Years Eve details
Popular attractions such as the Niagara SkyWheel start getting really busy by 8:30 pm. The first set of fireworks will go off at 9:00 pm (and last set at Midnight), so people will begin to think the same thing and want to be on the SkyWheel to watch the fireworks show. Try to do the top attractions first to avoid heavy lineups. For the Niagara SkyWheel, arrive before 8:00 pm, or right after the first fireworks show at approximately 9:00 pm. Attractions that take time (such as Wizards Golf) would also be wise to start early. Keep in mind, once the firework shows are over and the New Years Eve concert is over, there will be thousands of visitors headed up Clifton Hill at the same time. So its best to start those type of activities earlier in the night.
Our Clifton Hill attractions will close no earlier than 2:00 am. A few days before,  click here to find the Hours of Operation for the attractions that you wish to visit.
Purchase tickets ahead of time to save hassle during your visit. This is one advantage of buying the Clifton Hill Fun Pass online. Also, it is the exact same price as buying it in person ($29.95+tax for Adults and $19.95+tax for Children), but instead you get a bonus ride on the Niagara SkyWheel for free just for going online. Don't forget, the card holder must redeem tickets with both the confirmation email and a valid photo ID. You will need this to show only once when you redeem your tickets/passes.
#5 Have a designated meetup "spot"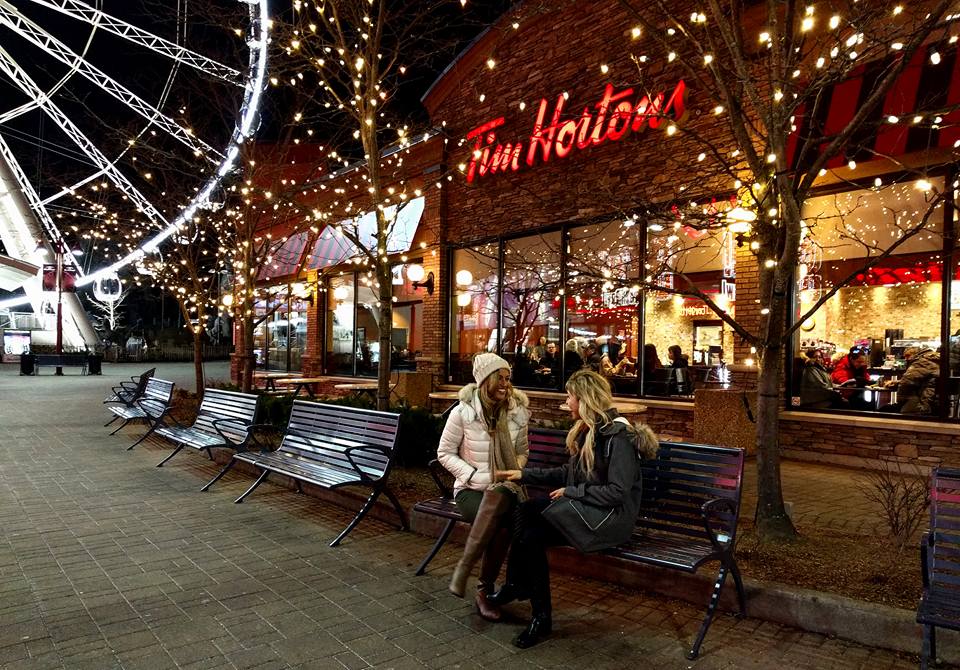 Upon arrival, choose a unique spot to go in case you get separated by family or friends that you can meet at. For example: In front of the Pharoah at Movieland Wax Museum on Clifton Hill, or in front of the doors leading into Tim Hortons.
Keep your eye on your kids. Children are easily excited by all the lights and action that they cannot stand still. All it takes is to simply dig into your wallet to pay for something and they can run off.  Always hold their hand or supply them with a cellphone or a walky-talky in case they get lost. If they do get lost, please keep in mind that the Niagara Parkway and the Clifton Hill area in particular are heavily guarded with police officers and the Clifton Hill security patrol at all times. They can easily be found, and if for some reason you can not find an officer, one of the cashiers at the nearby attractions have been trained on how to contact them. Let your children know to ask one of them for assistance this New Years in Niagara Falls.
#6 Pack Light
If you are headed down to watch the concert at Queen Victoria Park, remember how big the crowds will be down there. There will literally be thousands and thousands of people watching this spectacular show, so if you can avoid carrying a purse or a wallet with every piece of ID you own in it — DON'T! Leave it somewhere safe. Carry the bare minimum such as the money you need, ONE credit card and your Drivers License. This will avoid it getting lost or stolen.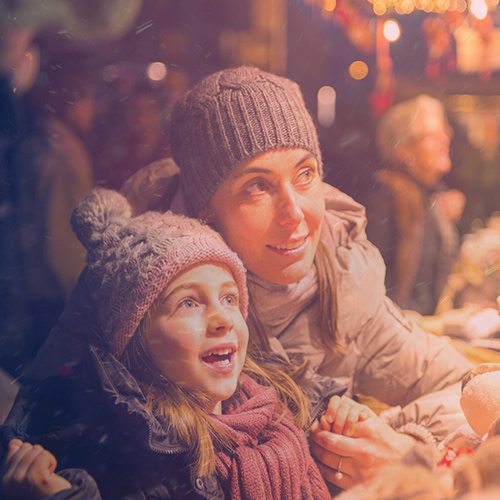 #7 Lastly, be patient and have FUN!
You will have tall people blocking your view. You will have someone step on your feet. You will have someone walk into you. Be patient. Relax, take a deep breath and don't let little things irritate you. Not many people will get the privilege to be standing next to one of the most beautiful natural wonders of the world, so take it all in and enjoy it! New Years in Niagara Falls is an exciting time to be with your family and friends.
No matter where you are, I wish you a Happy New Years Eve and a fantastic beginning to 2019! Stay safe and have FUN!!