Things To Do In Niagara Falls This Weekend
Looking for some fun things to do in Niagara Falls this weekend? There is are plenty of events and activities to enjoy this weekend. Here is a list:
Friday, October 31st – Sunday, November 2nd, 2014
Rumours Night Club "Exotic/Erotic Halloween Party"!
Join us at Rumours Night Club this Friday night for their annual "Exotic/Erotic Halloween Party", where cover is free for all the women, and Top 40, Hip Hop and Dance are pumping all night long beginning at 9:00 pm. Ladies, you are encouraged to wear your best erotic costume and men should be decked out in your most exotic costume for a chance to win $500 cash for the winner of best costume!! Then, Saturday night features our resident DJ Oz-E spinning the tunes until the wee hours of the morning — Rumours is always the place to be to unwind and party the weekend away!

Boston Pizza Clifton Hill "Haunted Halloween Party"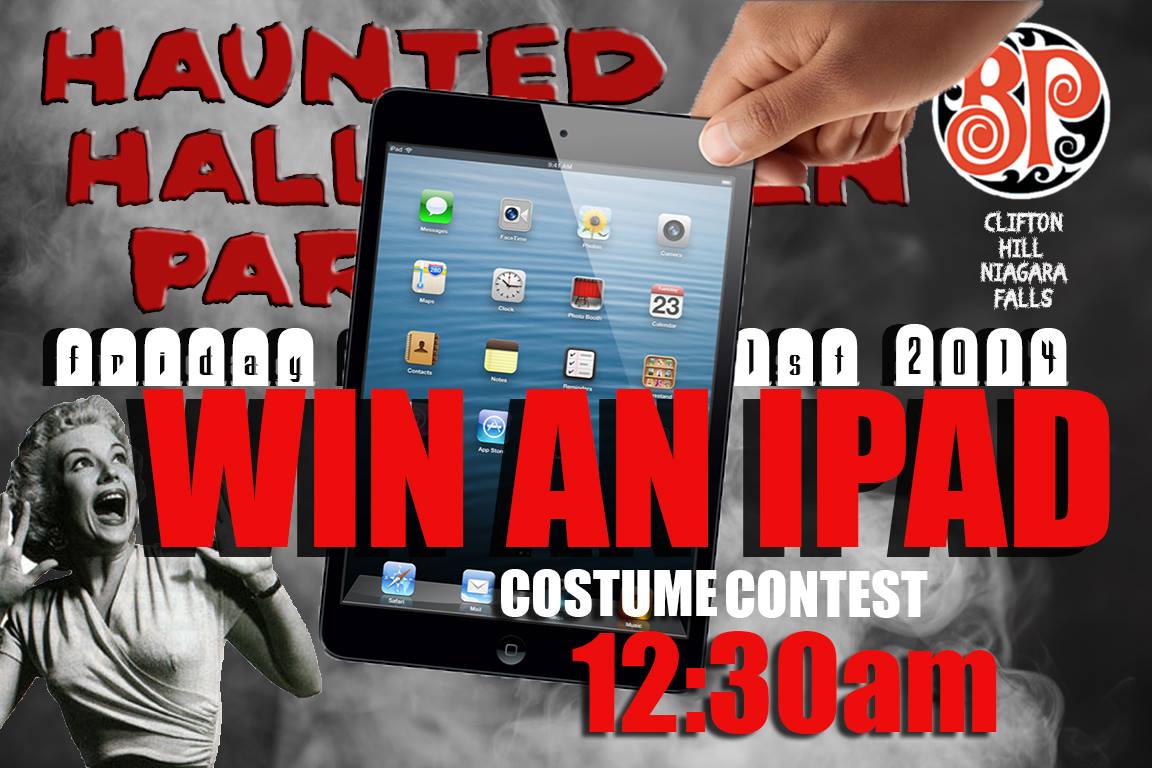 As if you needed another reason to visit Clifton Hill on Halloween, here's one more! Boston Pizza Clifton Hill will be hosting a "Haunted Halloween Party". No cover charge, free game tokens at the door (beginning at 11:00 pm for a limited time), drink specials, PLUS a costume contest in which the winner will receive an ipad! Come on out to the hottest sports bar in the district for a night you won't forget!
**For a list of other Halloween parties and events happening this weekend click here.**
12th Annual AIDS Rocky Horror Picture Show Musical Fundraiser
Head to the Oh Canada Eh? Theatre when the biggest and best rock n' roll musical of them all swings back into Niagara Falls. Since it began 11 years ago, Richard O'Brien's the Rocky Horror Picture Show has raised $57,000 for AIDS Niagara.
Cash bar and pub style appetizers are available for purchase throughout the evening, as this is not a Dinner Show.
Be part of the action and help support AIDS Niagara by purchasing your ROCKY LIVE participation kit prior to each performance. Be warned, this show is a little bit naughty!
This is an adult only performance and is not recommended for children under the age of 16.
You may purchase ticket online by clicking here, by telephone: 1-800-467-2071, or in person at the Oh Canada Eh? Box Office open Monday to Friday from 9:00 am to 8:00 pm (a portion of the ticket sales go to AIDS Niagara).
Dates: Thursday, October 30th to Saturday, November 1st, 2014 at 7:00 pm.
For more information please visit them online at www.ohcanadaeh.com 
While you're on Clifton Hill, don't miss out on some of Niagara's most popular attractions that only the Clifton Hill Fun Pass provides with savings at 50% off the retail price! Click the image below for details: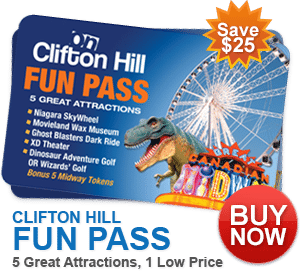 Check out our brand new Wizard's Golf now included in the Clifton Hill Fun Pass!
This challenging 18-hole mini golf course showcases brightly coloured exhibits of Wizards, Trolls, Dragons, Fairies and Mystical Castles. Here, there's something interesting for everyone to enjoy. Get lost in a medieval story of fantasy and wonderment.
Niagara Falls Fireworks:
New to 2014, extended Niagara Falls fireworks shows take place every Friday, Sunday and Holiday until November 30th at 10:00 pm. Come early and grab a bite to eat at one of our restaurants on Clifton Hill and then make your way to Queen Victoria Park to watch the skies light up. Bring your own lawn chair and blankets.
Free Live Music at Casino Niagara: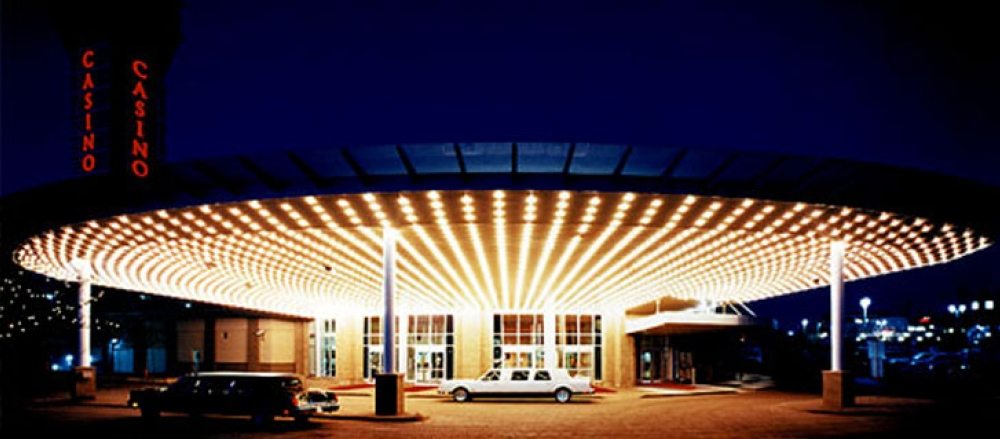 If gambling isn't your thing, here's another reason to head to Casino Niagara – Friday's and Saturday's in October from 8:00 pm – 12:00 am has live music on the level 3 stage located near the Market restaurant. This upcoming Friday and Saturday night (31st & 1st) has "Clean SL8" performing.
Here's a clip of "Clean SL8" performing:
Haunt Manor: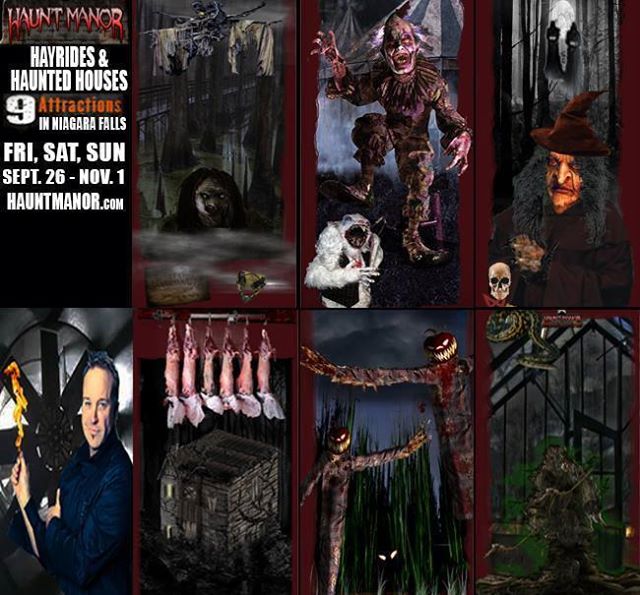 Head to Haunt Manor this Friday, October 31st – Saturday, November 1st from 7:00 pm – 11:00 pm for "Canada's Largest & Scariest Haunted Attraction." This is the last weekend of 2014 to visit Haunt Manor so be sure to come on out! **Saturday is "flashlight only."**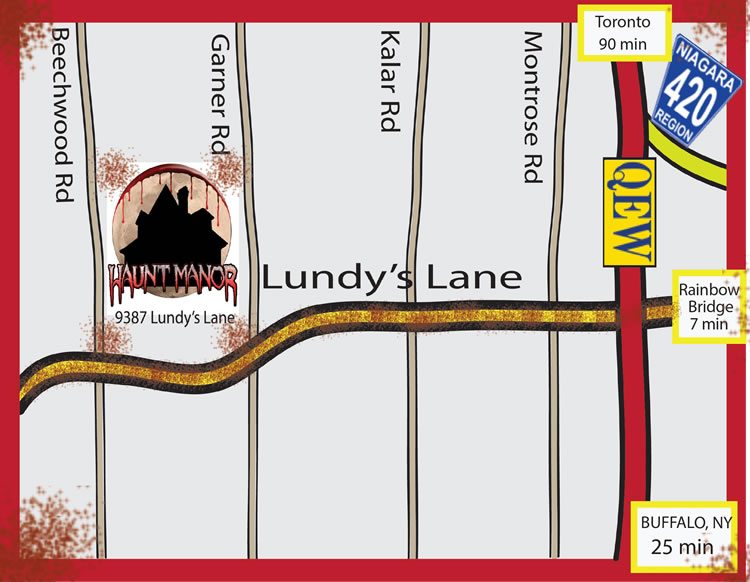 Haunt Manor is located at Campark Resort at 9387 Lundy's Lane in Niagara Falls. Call 905-387-3873 for more information, or click here for ticket information.
Ghost Tours of Fort George
Ghost Tours of Niagara is the longest-running ghost walk in the Niagara Region. Candlelight ghost tours of Fort George are offered throughout the Spring and Summer (May to September), but there are special Halloween ghost tours offered at the end of October the highlights the scariest parts of the haunted Fort George in Niagara-on-the-Lake. This is a 2-hour walking tour that includes stories too frightening to be told on the Summer tours, and opens a building (the Officers' Quarters) that is usually off-limits during the usual ghost tours.
Remaining Halloween Tour dates:
October 30, 31
November 1, 2
Halloween Tours start at:
7:00, 7:15 & 7:30 pm
10:00, 10:15 & 10:30 pm
Prices: $17 and must be purchased in advance.
For more information or to purchase tickets go to www.niagaraghosts.com.
These are just a few things to do in Niagara Falls this weekend. Whatever you decide to do, there is always something happening in Niagara Falls. Stay connected to me for more information on Niagara Falls events, news and upcoming contests.
Christine Lynn
clynn@cliftonhill.com
Facebook: www.CliftonHill.com/fb
Twitter: www.CliftonHill.com/twt
Google+: www.CliftonHill.com/gplus
Pinterest: www.CliftonHill.com/pin
Instagram: @cliftonhillfun
— clynn