Things To Do In Niagara Falls This Weekend
Friday, August 29th – Sunday, August 31st, 2014
Looking for some fun things to do in Niagara Falls this weekend? The Summer doesn't officially wrap up until September 21st, but this is it for many kids. This weekend marks Labour Day weekend! Too see some added things to do in Niagara Falls for the Labour Day weekend that haven't been included in this list, I have an added post exclusively for that. See it by clicking the image below:

Here are some more events:
Niagara Summer of Thrills
Over on Monday, September 1st!!
This is a brand new free event to arrive in Niagara Falls. The "Niagara Summer of Thrills" is a stunt show starring Texas native Enrique Valencia. For 10 weeks, he has temporarily moved to Niagara Falls to share his daredevil acts with us! Each day (with the exception of Wednesday's and Thursday's), he will perform 2 different stunts a day (10 minutes each time), four times a day. At 2:00 pm and 6:00 pm, Enrique will be perched upon the 10-storey Imperial Hotel on Victoria Avenue for the "Wheel of Fate". The wheel is situated on the roof of the Imperial Hotel and is a revolving wheel that Valencia will conduct stunts within — and on top of.
At 4:00 pm and 8:00 pm, he drives a motorcycle across a highwire that is strung together between the Days Inn Victoria Avenue and the Louis Tussaud's Wax Museum. Suspended beneath the highwire, his assistant will conduct acrobatic routines! This stunt is the "Highwire Sky Cycle" act.
Approximately a half hour before each and every routine, fire and chainsaw jugglers will entertain the audience and help to build and liven up the crowd for the main event. The "Niagara Summer of Thrills" is easy to find. Both stunt acts are located within 30 seconds of the corner of Victoria Avenue and Clifton Hill. Performances take place from June 27th to September 1st, 2014.
While you're on Clifton Hill, don't miss out on some of Niagara's most popular attractions that only the Clifton Hill Fun Pass provides with savings at 50% off the retail price! Click the image below for details: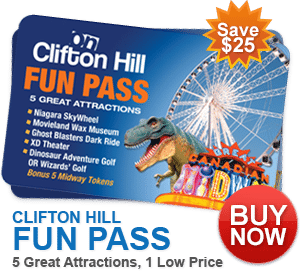 Check out our brand new Wizard's Golf now included in the Clifton Hill Fun Pass!
This challenging 18-hole mini golf course showcases brightly coloured exhibits of Wizards, Trolls, Dragons, Fairies and Mystical Castles. Here, there's something interesting for everyone to enjoy. Get lost in a medieval story of fantasy and wonderment.
Onguiaahra: Thunder of Waters 

The Niagara Parks is pleased to present Onguiaahra: Thunder of Waters  beginning Friday, August 22nd to Monday, September 1st, 2014 for this very special Laser & Light show. 
This is a FREE event that happens at the foot of Murray Street in Queen Victoria Park with a large fountain display that will be set up across from the American Falls. Expect to see a fountain of an ever-changing multitude of colours that will reflect off the spraying water to sights and sounds to astonish and mesmerize the whole family.
There will be THREE shows nightly at these times:
*8:15 pm
*9:15 pm
*10:15 pm
Coca-Cola Concert series and Niagara Falls Fireworks 
Free Coca-Cola sponsored concerts take place on the Queen Victoria Park Stage at 8:00 pm before every fireworks show (every Friday, Sunday and Holiday until November 30th, 2014, and Wednesday's until August 27th, 2014). This Friday, August 29th "Groovy Food" hits the stage and on Sunday, August 31st, "Wild Night" will perform.
Here's a clip of "Groovy Food" on stage in Niagara Falls previously:
Here's a clip of "Wild Night" live on stage in Hamilton:
Afterwards, stick around for the Niagara Falls free fireworks shows at Queen Victoria Park at 10:00 pm!
Free Live Music at Casino Niagara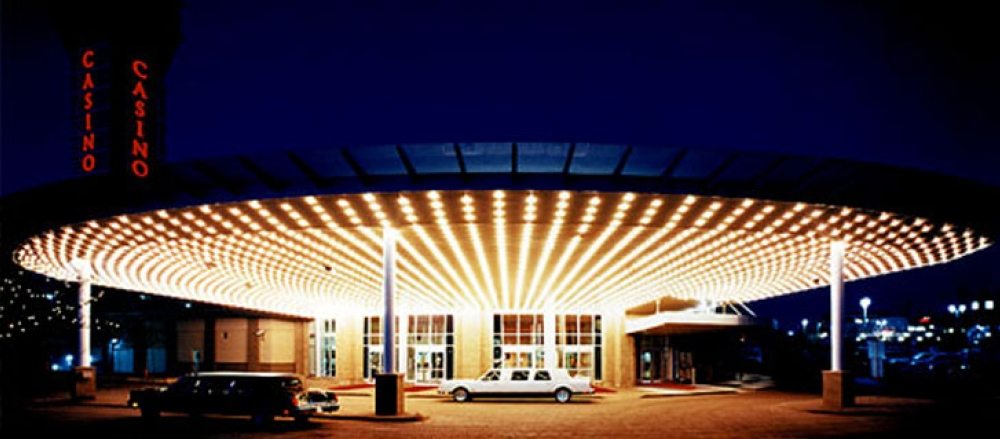 If gambling isn't your thing, here's another reason to head to Casino Niagara: Friday's and Saturday's in August and September from 8:00 pm – 12:00 am has live music on the level 3 stage located near the Market restaurant. This upcoming Friday and Saturday night (29th & 30th) has "LP3" performing.
Do some Shopping!
"Movie Fest" at Outlet Collection at Niagara: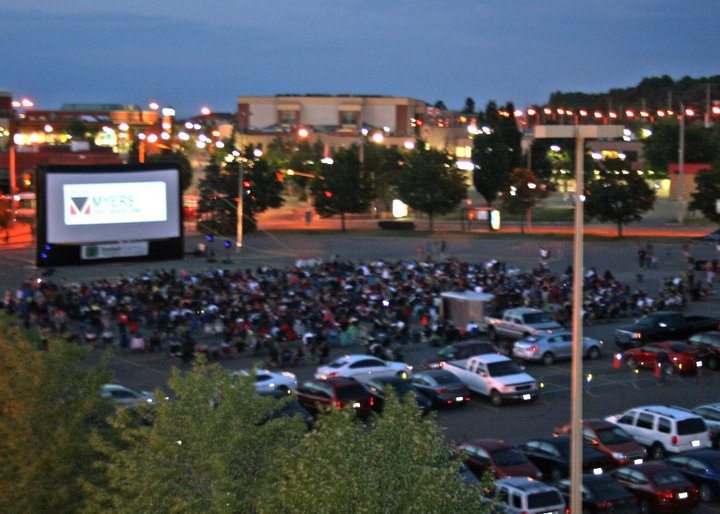 Outlet Collection at Niagara presents "Movie Fest" – 3 nights of free movie entertainment and exclusive Back to School Discounts for the entire family.

They are proud to support the Terry Fox Foundation and in lieu of tickets, they ask that you kindly support the Terry Fox Concert series on September 6, 2014 (more information on that coming).

9:00 pm (entry begins at 7:00 pm on a first-come first serve basis)
August 29 – Tangled
August 30 – Despicable Me 2
August 31 – Moms' Night Out

There will be food and beverage vendors set up. No outside food or drink is not allowed. Bring along lawn chairs for enjoyable viewing.

Free swag, giveaways and access to the exclusive Back to School Passport with additional savings at all their great retailers all week-long. Enter for a chance to win a $500 Outlet Collection at Niagara shopping spree!
Please visit www.outletcollectionatniagara.com for more details.
Canada One Factory Outlet Mall: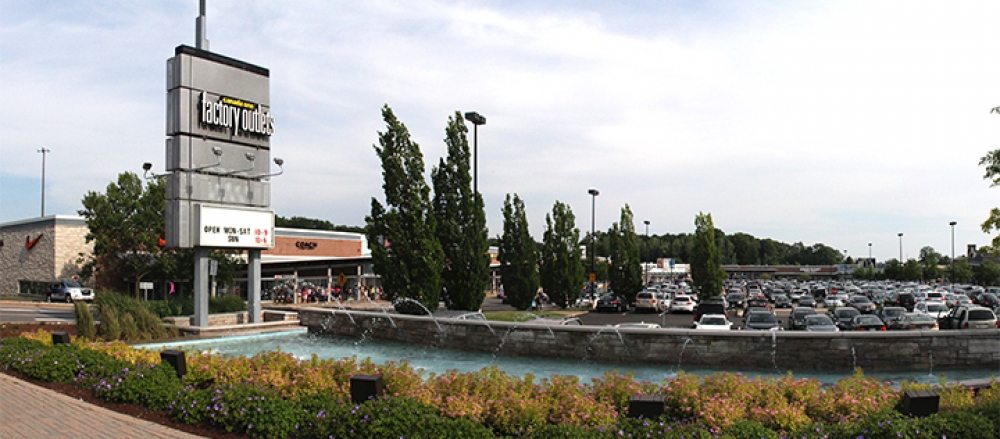 The Canada One Factory Outlet Mall has some store-wide sales still happening!
Sales such as:
the Body Shop - Limited time offer for students. Valid until September 1st, 2014: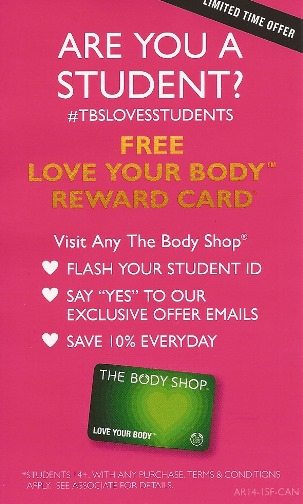 Carter's OshKosh - Store wide "Back to School" savings (August 21st – September 8th, 2014)
Roots  – 30% off all sweats and sunglasses (until Sunday, September 7th, 2014)
**Now Open! Toys R Us Express and Lululemon **
For a full list of all promotions click here.
RCMP Officer Meet & Greet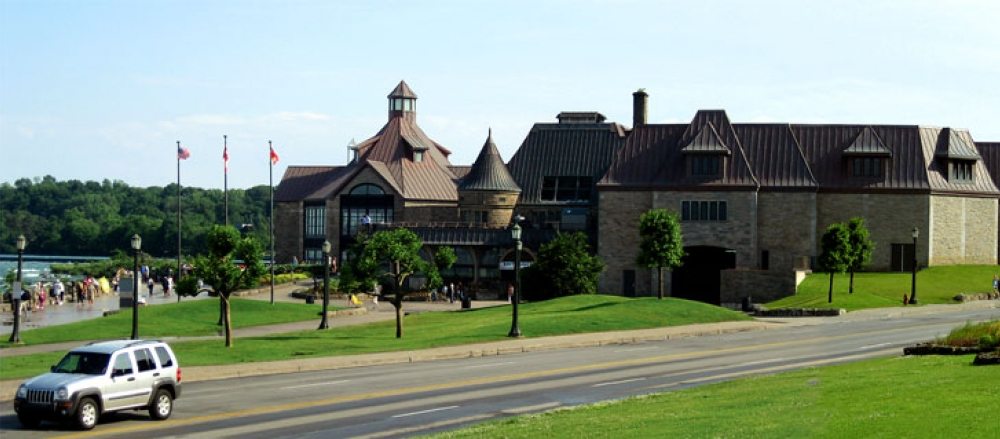 On Friday, August 29th to Sunday, August 31st from 10:00 am to 4:00 pm, head to the Table Rock Welcome Centre, near the brink of the falls, to meet a real RCMP Officer for photos and to answer questions. Don't forget your camera!
Ghost Walks of Niagara-on-the-Lake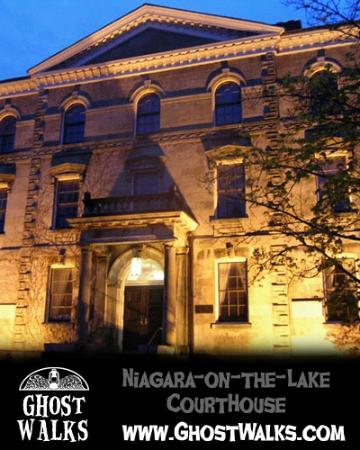 Niagara on-the-Lake is known as Canada's most haunted town. There are so many old buildings rich in history that tell of many ghost stories. This 1.5 hour tour will feature the angry ghost of a murdered soul inside the Angel Inn, story telling alongside Lake Ontario for a violent and ancient legend, stops alongside the Niagara-on-the-Lake Courthouse, Prince of Wales Hotel, the Royal George Theatre and even a house that makes cameras go crazy!
This tour happens every night in August, not just the weekend, from 8:30 pm to 10:00 pm. It is an all-ages event. Pricing is $13 for adults, $5 for children under 14 and seniors ages 60+ are $10.
Click here to make reservations or call 1-855-8GHOSTS.
Rumours Night Club:
Join us at Rumours Night Club all weekend long for a different event on each day! Friday night is "Ladies Night", where cover is free for all the women, and Top 40, Hip Hop and Dance are pumping all night long beginning at 9:00 pm. Saturday night special guest DJ Danny D from Z103.5 spins all night long, AND on Sunday don't miss out on the "Back to the Books" event where the first 250 that enter the door have an opportunity to win $500 cash — don't miss out on any of these events!


These are just a few things to do in Niagara Falls this weekend. Whatever you decide to do, there is always something happening in Niagara Falls. Stay connected to me for more information on Niagara Falls events, news and upcoming contests.
Christine Lynn
Facebook: www.CliftonHill.com/fb
Twitter: www.CliftonHill.com/twt
Google+: www.CliftonHill.com/gplus
Pinterest: www.CliftonHill.com/pin
Instagram: @cliftonhillfun