Popular Summer Festivals in Niagara
It is no mystery that Summer time sees millions of tourists to Niagara Falls each year. All the beautiful Niagara Parks attractions are open, the flowers have blossomed along the Niagara Parkway and Clifton Hill is hustling and bustling with families and travelers ready to enjoy all the fun and activities there is to do here. It is also the time when festivals are just about every other weekend in this region. There is so much excitement, it's hard to choose what festivities to take part in.
Here are some of the Most Popular Summer Festivals in Niagara:
Springlicious: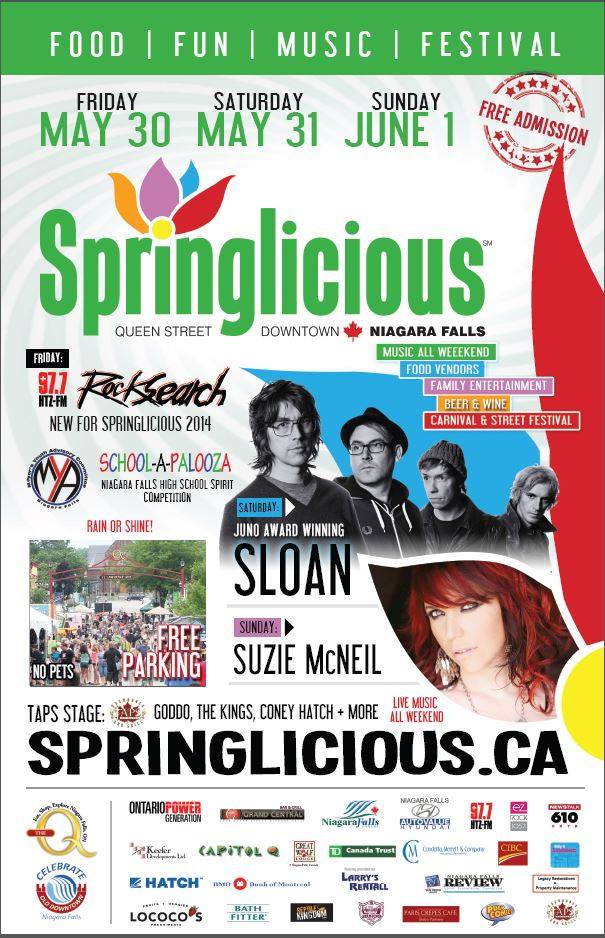 Springlicious is the festival to kick off the start of hot Summer days and nights! It has everything for the whole family to enjoy, and serves up culinary delights, beers and wines from the Niagara region, plus great family entertainment all happening on Queen Street in Downtown Niagara Falls. This year, musical Canadian icons, Sloan and Suzie McNeil will hit the stage.
Don't forget to head down to Queen Victoria Park afterwards and on every Friday and Sunday night during the Summer at 10:00pm for the Niagara Falls Fireworks shows!
Click here for more information on Springlicious, or visit www.springlicious.ca.
Niagara Falls Ribfest: 
Popular throughout Ontario and always falling on Father's Day weekend in Niagara Falls, it is without a doubt "Ontario's number ONE Ribfest." This gets categorized as one of the best Summer Festivals in Niagara because of its award-winning ribs from competing vendors, amazing live entertainment and the ability to attract not only locals, but tourists itching to try out Canada's delicious food!
This year, the 10th Annual Niagara Falls Ribfest will be held at the Niagara Square. There will be plenty of assorted food and shopping vendors, and plenty of delicious ribs to go around, live entertainment all weekend long — click here for the entertainment schedule –, 50/50 draws, a Midway for the kids, and much. much more!
June 13, 14, 15, 2014
Friday – noon to 1: 00 am
Saturday – 11 am – 1:00 am
Sunday – 11 am – 8 pm
For more information on the Niagara Falls Ribfest please go to www.niagarafallsribfest.com. Parking and admission is FREE!
Fort Erie Friendship Festival: 

The Fort Erie Friendship Festival continues and maintains its mission statement:
"To promote an international Friendship Festival celebrating the good relations between Canada and the United States of America since the end of the War of 1812.
To support and promote better relations between Canada and the USA.
To support and promote the economic development of the Region of Niagara South in general, and the Town of Fort Erie in particular.
To support and promote tourism and cultural activities".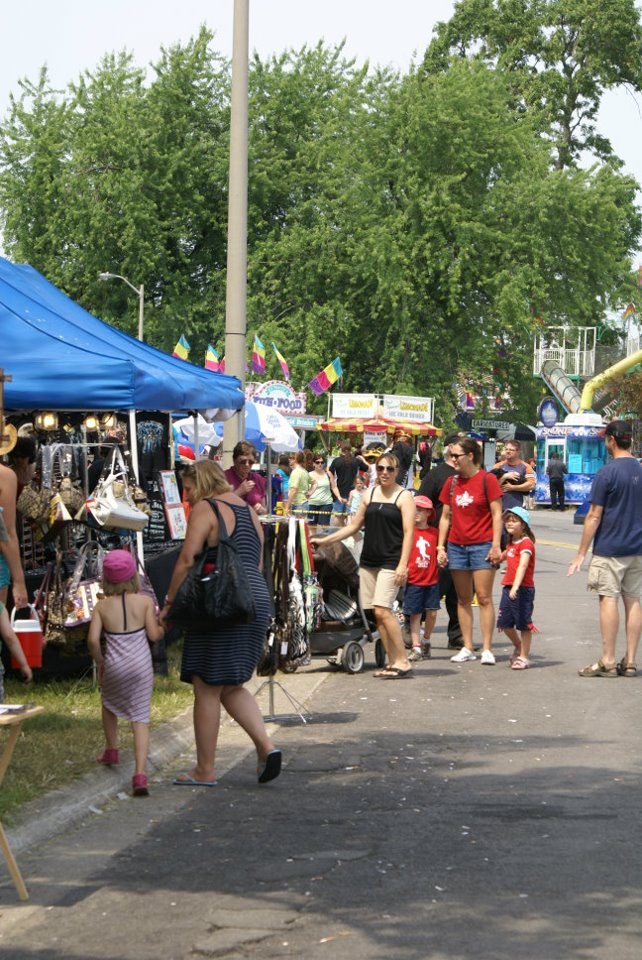 This is a Summer Festival that has it all. A Midway, food and marketplace vendors, entertainment, a live concert series, a talent show, a Family Interactive Area and Kids Zone, plus Canada Day fireworks, and much more! It runs from Friday, June 27th, 2014 to Tuesday, July 1st, 2014.
The Fort Erie Friendship Festival is located at Mather Arch in Fort Erie. From the QEW heading towards the Peace Bridge, take the last exit "Central Avenue" and turn right. From Buffalo, go across the Peace Bridge and take "Central Avenue" exit (right under the Central Avenue overpass).
For more information on the Fort Erie Friendship Festival please call Toll Free: 888-333-1987 or visit them online at www.friendshipfestival.com.
Canal Days Marine Heritage Festival: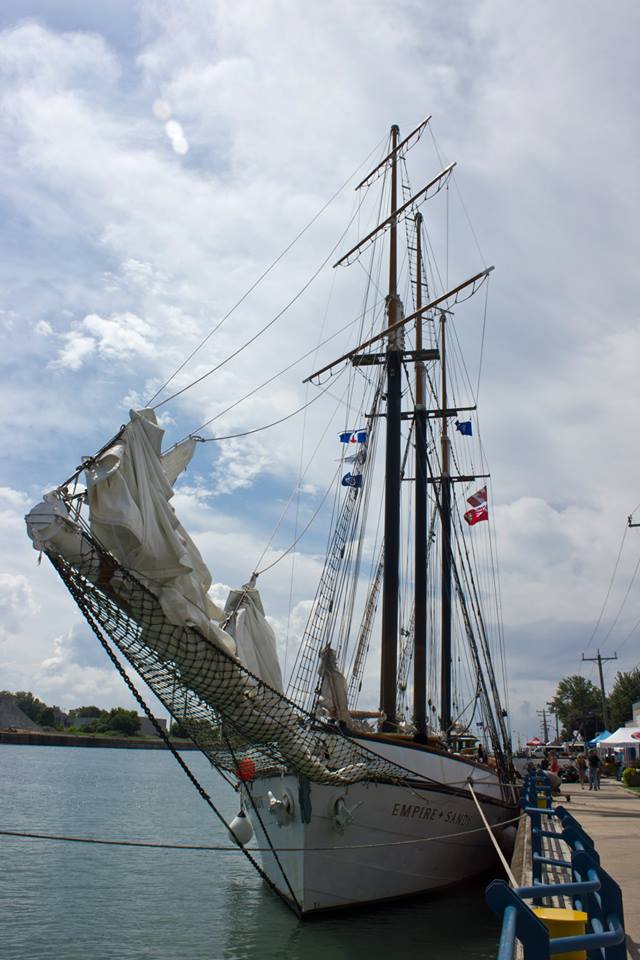 It is known as "Niagara's Premier Summer Festival." Each year more than 300,000 people visit the festival over four days and it has grown by leaps and bounds over the four decades that this festival has been around. Tall ships gather in Port Colborne each Civic holiday weekend, and the festival includes everything for everyone to enjoy. Car shows, a children's area, food and shopping vendors, live entertainment, always an amazing concert series, plus a "Colour the Sky" Kite Festival and so much more yet to be announced! Scheduled for Sunday, August 3, 2014 at 10:00 pm (time is tentative due to Seaway traffic), RedBoss Pyrotechnicians will design a fireworks display.  "Big, colourful and bright – a true family affair in Port Colborne!"
Canal Days runs from August 1st – August 4th, 2014. For more information on the Canal Days Marine Heritage Festival please click here.
This is just a short list of popular Summer Festivals in Niagara. Stay connected to me for more information on upcoming events in the Niagara Region!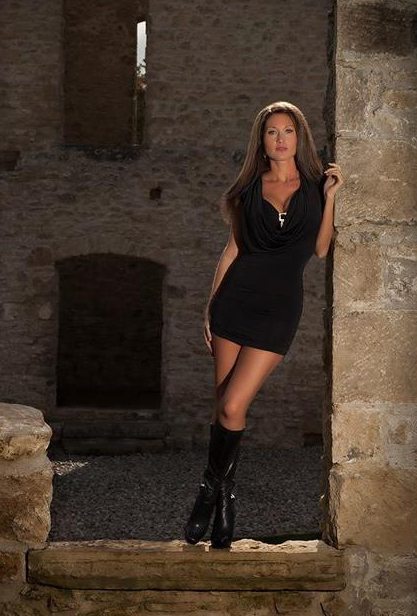 Christine Lynn
Facebook: www.CliftonHill.com/fb
Twitter: www.CliftonHill.com/twt
Google+: www.CliftonHill.com/gplus
Pinterest: www.CliftonHill.com/pin
Instagram: @cliftonhillfun
— clynn