Independence Day in Niagara Falls

Independence Day is a federal holiday in the United States commemorating the adoption of the Declaration of Independence on July 4th 1776.   Today, Independence Day means family getaways, backyard bbq's, and a whole lot of partying!
Independence Day is a reason to get away, let loose and have fun! Just across the border from Niagara Falls, USA is the "Street of Fun by the Falls", Clifton Hill!  With attractions, games, dining and entertainment, you are guaranteed to have a great time no matter what age you are.  Everything is open early and closes in the wee hours of the morning, so you won't have to miss out on any good times. Curious about the Hours of Operation? Click here to check on your favourite Clifton Hill attraction.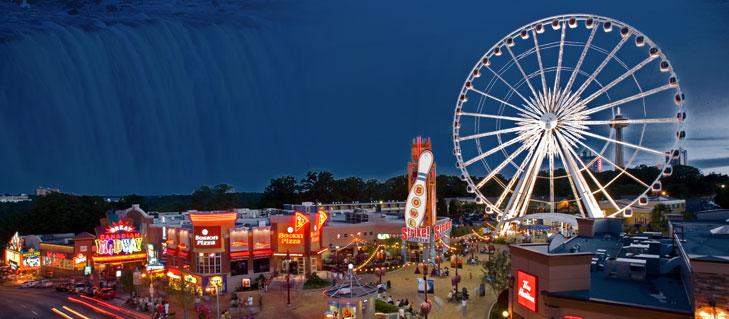 One of the main events people come to see in Niagara Falls for Independence Day is the Holiday Fireworks Display.  Check out previous years displays, and if you notice the 175 foot giant wheel in the background known as the Niagara SkyWheel, it is a great spot to get amazing views of the fireworks!
Other attractions you will find to entertain you for Independence Day on Clifton Hill is the Dinosaur Adventure Golf – a 36 hole prehistoric miniature golf adventure featuring 2 distinct 18 hole courses to choose from — T-Rex Trek, a family fun adventure OR Raptor Run, a challenging course for your competitive streak! Here you can enjoy a relaxing tropical setting, complete with a 50 foot tall volcano and waterfall! Just watch out for the towering dinosaurs that come complete with sound effects! The XD Ride Theatre, features an exciting 6D Safari Adventure Ride, and of course all the games you can imagine at the Great Canadian Midway. All these attractions mentioned are included in the best Niagara Falls package going, the Clifton Hill Fun Pass. This pass features not only the Niagara SkyWheel, Dinosaur Adventure Golf OR Clifton Hill's newest attraction, Wizard's Golf (an indoor 18 hole glow-in-the-dark magical, fantasy adventure), the XD Ride Theatre and tokens to play in the Great Canadian Midway, but you also receive the Movieland Wax Museum and the Ghostblasters Dark Ride–an interactive ride through a haunted hotel in which you try to beat your opponent by shooting the most targets with laser guns. This entire package is only $25.95 for Adults and $19.95 for Children and if you purchase it online, the value is incredible at more than half off as you will receive an additional Niagara SkyWheel admission as a bonus! Click here to purchase it online now!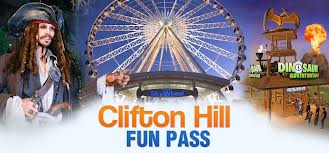 Independence Day Events
Concerts and Fireworks: Join us this Friday, July 4th for a FREE Coca-Cola concert at the Queen Victoria Stage at 8:00 pm. This year, enjoy the sounds of "Fear the Worst", a bad with a unique Celtic rock 'n roll sound. Then, stick around at 10:00 pm for an amazing fireworks show put on by the Niagara Parks.

Getting hungry waiting for the fireworks to begin? Grab a late night snack at Boston Pizza or Kelsey's, both only minutes away from Queen Victoria Park. Both have a great selection of appetizers and entrees perfect for sharing, with new additions to the menu including cool, Summer beverages to enjoy while sitting out on the patio overlooking Clifton Hill. Choose Boston Pizza to watch your favorite team (click here to view our daily sports schedule), or Kelsey's to take advantage of the Summer patio special — a bucket of 5 Coor's Light beers for only $16.99 or a bucket of 3 Corona's for $12.99! Kelsey's also has free nightly entertainment on the patio. You can always stay up-to-date on who is playing on what date by clicking here for our weekly entertainment schedule. There's definitely no such thing as boredom on Clifton Hill!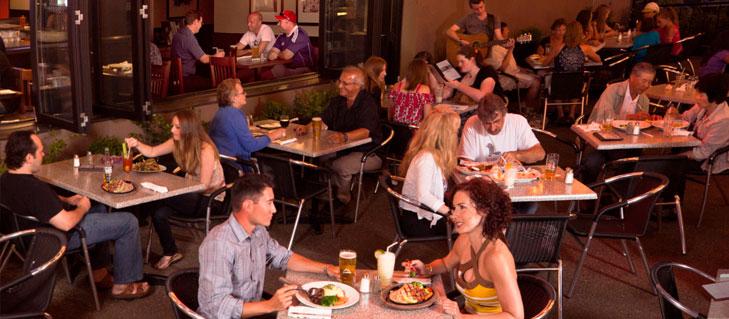 Niagara Summer of Thrills

This is a FREE brand new, exciting event for Niagara Falls that takes place from June 27th to September 1st, 2014! With the exception of Wednesday's and Thursday's, these live stunt shows run for 10 minutes, during 4 shows a day: 2:00 pm and 6:00 pm for "Wheel of Fate" on top of the Imperial Hotel — a 10 storey building that has the 29-year old star of the show (named Enrique Valencia) over 100 feet in the air aboard a revolving wheel, in which he will perform stunts inside, as well as ON TOP the wheel.
At 4:00 pm and 8:00 pm he will then take his act to a highwire that is 30 metres high in the sky, strung between the Days Inn on Victoria Avenue and a billboard sign — suspended beneath a motorcycle. This stunt is entitled "Highwire Sky Cycle".
Prior to each and every show, fire and chainsaw juggler will entertain the crowd for approximately 20 minutes.
Both of these stunts are located on Victoria Avenue, just a hop away from where the street meets with Clifton Hill. This show will be going on for Independence Day, so have a look at this Youtube video I shot of the first show of the "Wheel of Fate":
One Love Order at the Border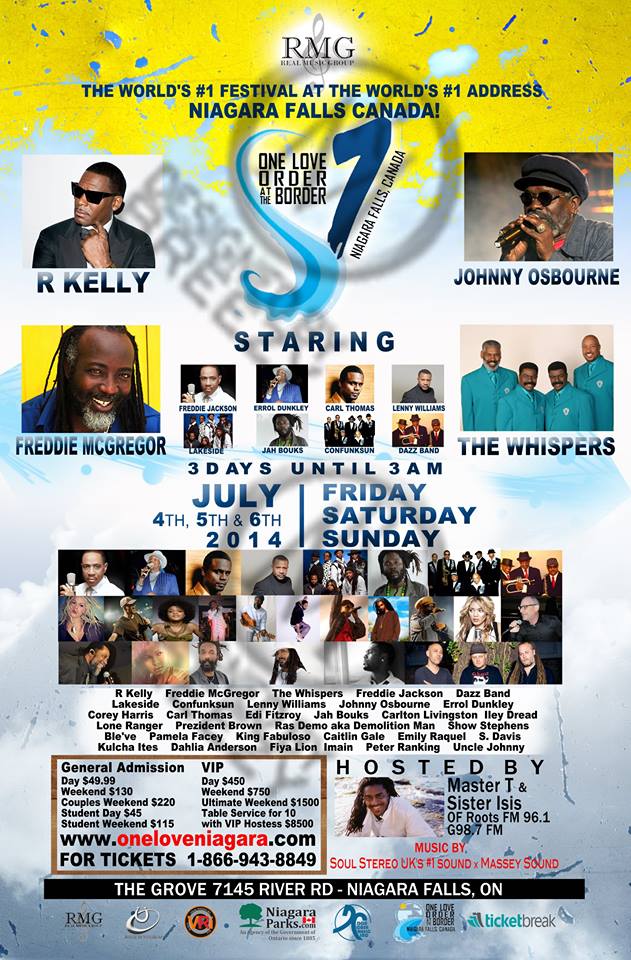 This is a new event coming to Niagara Falls over the Independence Day weekend from Friday, July 4th – Sunday, July 6th, 2014. One Love Order at the Border is coming to "the Grove" in Niagara Parks, which is located just behind the Floral Showhouse at 7145 River Road.
One Love Order at the Border features over 35 international recording artists (making it the largest number of artists performing on one stage in North America), that features the sounds of Reggae, Soul, HipHop, R&B, and Jazz — with the majestic Niagara Falls as the backdrop!
Fallsview Casino live performances!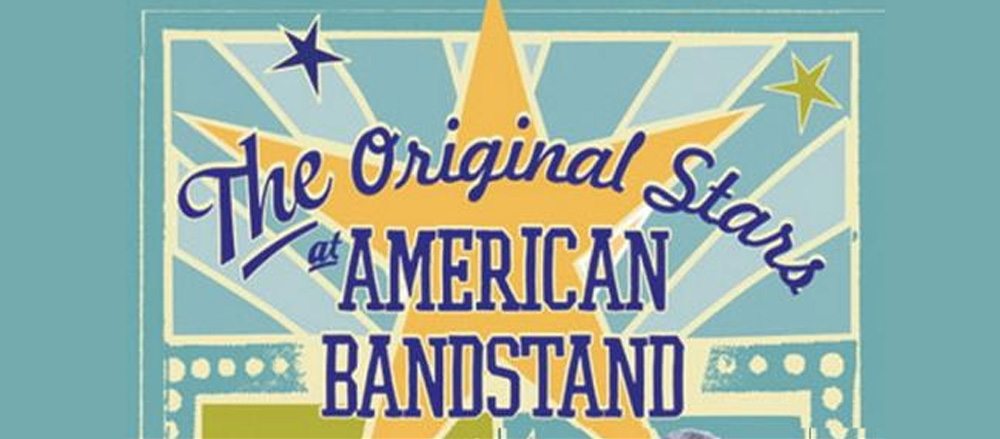 "The Original Stars from American Bandstand" will perform at various times at the Fallsview Casino from July 3rd to July 9th. July 4th – 5th has 9:00 pm showing times. With 16 gold records and 75 chart hits, experience the music that defined a generation with David Somerville, the original lead singer of the Diamonds, Shirley Alston Reeves, the original lead singer of the Shirelles. Brian Hyland will also perform, who scored his first and biggest hit single at the age of 16, with "Itsy Bitsy Teenie Weenie Yellow Polka Dot Bikini".
Buy your tickets at Fallsview Casino Resort's Box Office (open Noon on show days), at all Ticketmaster locations, by calling Ticketmaster at 1-877-833-3110.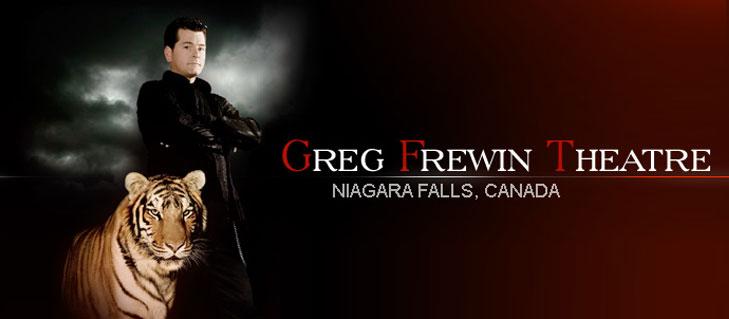 The Greg Frewin Theatre features a true Las Vegas style show, and just a 5-minute walk from Clifton Hill, the "Imagine Magic Show" runs at 7:30 pm on Independence Day, July 4th to Saturday, July 5th with dinner at 6:15 pm. Click here for ticket information and pricing. Discounted tickets are also available if you are staying at the Comfort Inn Clifton Hill through the Build-A-Package offer, as well as several other great savings on local attractions.
We can help you prepare for crossing the border into Canada! A little preparation will go a long way, helping to simplify the process of entering from the United States.
Know What ID is Necessary:
All visitors arriving to Canada need a passport or passport equivalent. (If you are traveling soon, you can get a passport within 24 hrs with Rushmypassport.com.)
U.S. citizens ages 15 or younger with parental consent will be allowed to cross the borders at land and sea entry points with certified copies of their birth certificates rather than passports.
Have a Note for Children Traveling without Both Parents:
Adults traveling over the border into Canada with children who are not their own should have a written note from the parents or guardians giving permission for the children to leave the country. The permission should include the name and contact information of the parent / guardian.
Borders where you can enter into Niagara Falls, Canada:
1.       The Lewiston Queenston Bridge connects Lewiston, New York and Queenston, a community in the town of Niagara-on-the-Lake, 5 km north of Niagara Falls, Canada.
2.  The Whirlpool Bridge is a dedicated NEXUS-only crossing so everyone in the car will need to have a NEXUS card to use this crossing.  The Whirlpool Bridge connects downtown Niagara Falls, N.Y. and the old downtown of Niagara Falls, Canada.
3.       The Rainbow Bridge is for non-commercial-use only, so this is a popular tourist crossing.  The main U.S. highway leading to the Rainbow Bridge is Interstate 190. The primary Canadian feeder is the QEW (Queen Elizabeth Way), exit 420.
4.       The Peace Bridge remains popular with travelers and is close enough to the other area border crossings that you can switch border crossings as soon as you determine how long your wait is by signs, listening to 1610 AM radio, or checking the Canada Border Services website.
*Don't struggle to find a parking spot going into this VERY busy upcoming weekend in Niagara Falls. Click here to find a spot with ample parking close to all the Niagara Falls events featured in this post*!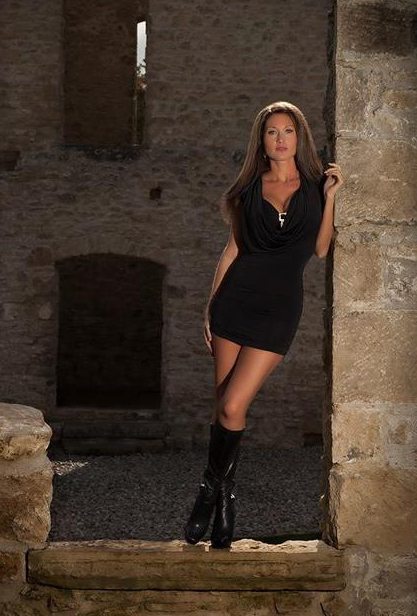 Christine Lynn
Facebook: www.CliftonHill.com/fb
Twitter: www.CliftonHill.com/twt
Google+: www.CliftonHill.com/gplus
Pinterest: www.CliftonHill.com/pin
Instagram: @cliftonhillfun
— dhowe