Father's Day in Niagara Falls!
Father's Day is on June 15th and Niagara Falls has you covered with activities for Dad and the whole family! Father's Day is a celebration honoring fathers, paternal bonds and the influence of fathers in society. It's celebrated on the third Sunday in June, but why not start the weekend off early and take dad to Niagara Falls on Friday and embark on a few activities that he may just enjoy….beginning with one of my personal favorites and most probably most Dad's too — Niagara Falls Ribfest! The venue has a new location this year, at the Niagara Square. The Niagara Square is located at 7555 Montrose Road (a 10 minute drive from Clifton Hill). This extremely popular Niagara Falls event is literally a rib showdown with several vendors competing to make the best ribs. Awards are given at the end of the event for the People's Choice 2014 winner and then the judge's pick for Best Ribs and Best Sauce. Dad will also get treated to a beer tent, because where there is ribs, there is most definitely beer! It is the perfect destination for Father's Day. There are plenty of other food vendors besides ribs as well, so if Dad is a vegan, no worries. Live entertainment, a Kid's Midway, 50/50 draws, a raffle for a Napoleon BBQ, and market vendors are all included in this event. If you click here you will receive a coupon for $3 off a 1/2 rack of ribs on Friday, June 13th between the hours of 12-5!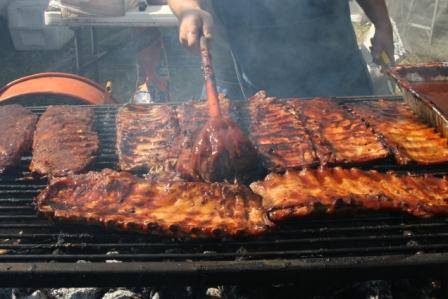 e
Niagara Falls Ribfest hours are as follows:
Friday, June 13th, 2014: Noon – 1:00 am
Saturday, June 14th, 2014: 11:00 am – 1:00am
Sunday, June 15th, 2013: 11:00 am – 8:00 pm
 Clifton Hill has it all for Dad on Father's Day!
If the ribs have inspired Dad to fire up the grill, come to Clifton Hill for something he will really like! The Canada Trading Company has all the BBQ'ing tools he will need, including a sauce for that! From mild to suicide hot and various flavours, check out the display meant just for dad! The store also features a wide-selection of clothing apparel for men.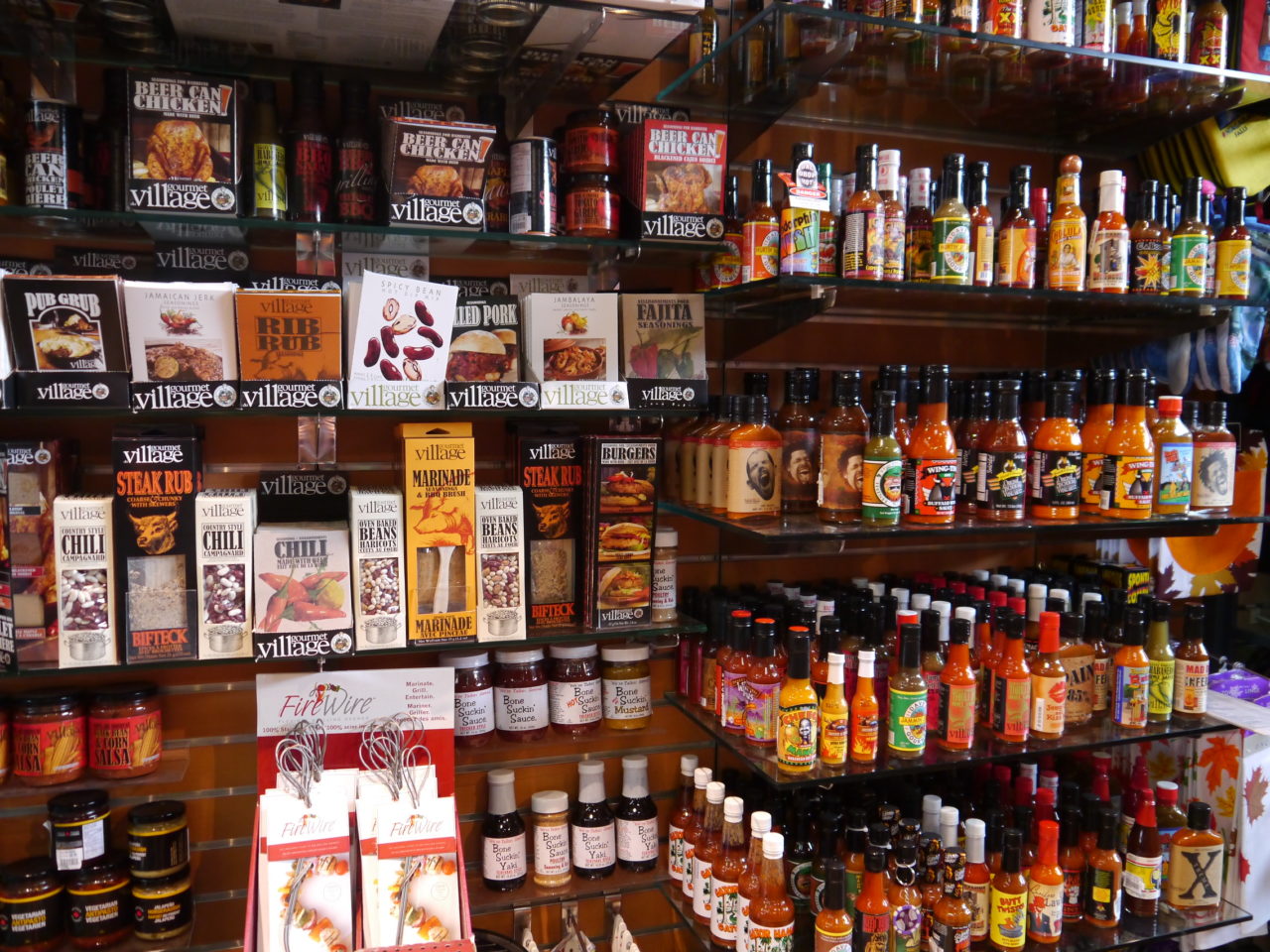 Pictured Above: *A wide selection of BBQ sauces for Father's Day!*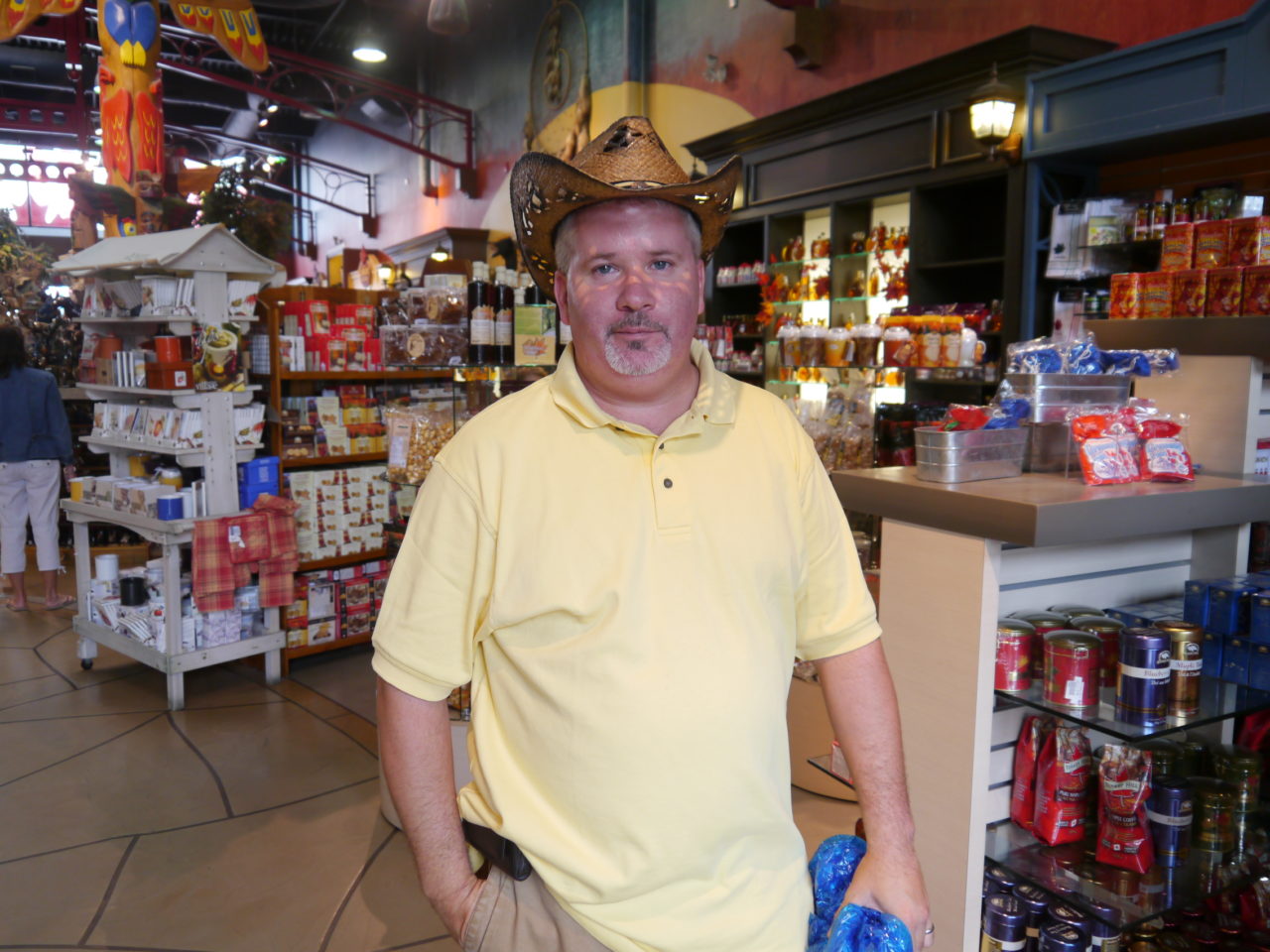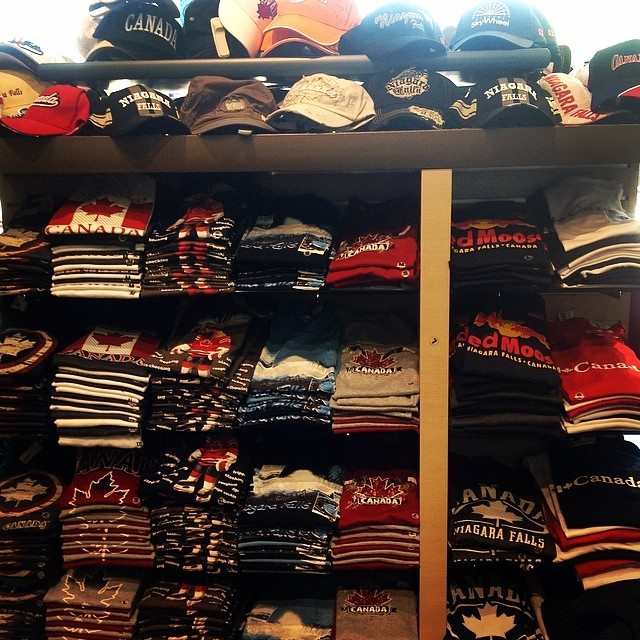 Video:

If Dad is more of a laid-back jokester, the Fun Factory at the bottom of Clifton Hill has plenty of Father's Day gifts to choose from. You can also choose to do something really unique and special and combine your hand with Dad's to make a wax replica showcasing your bond. Get your hands customized to whatever you choose…any color, anything inscribed on it, solid, hollow, one-hand or two! It's entirely up to you.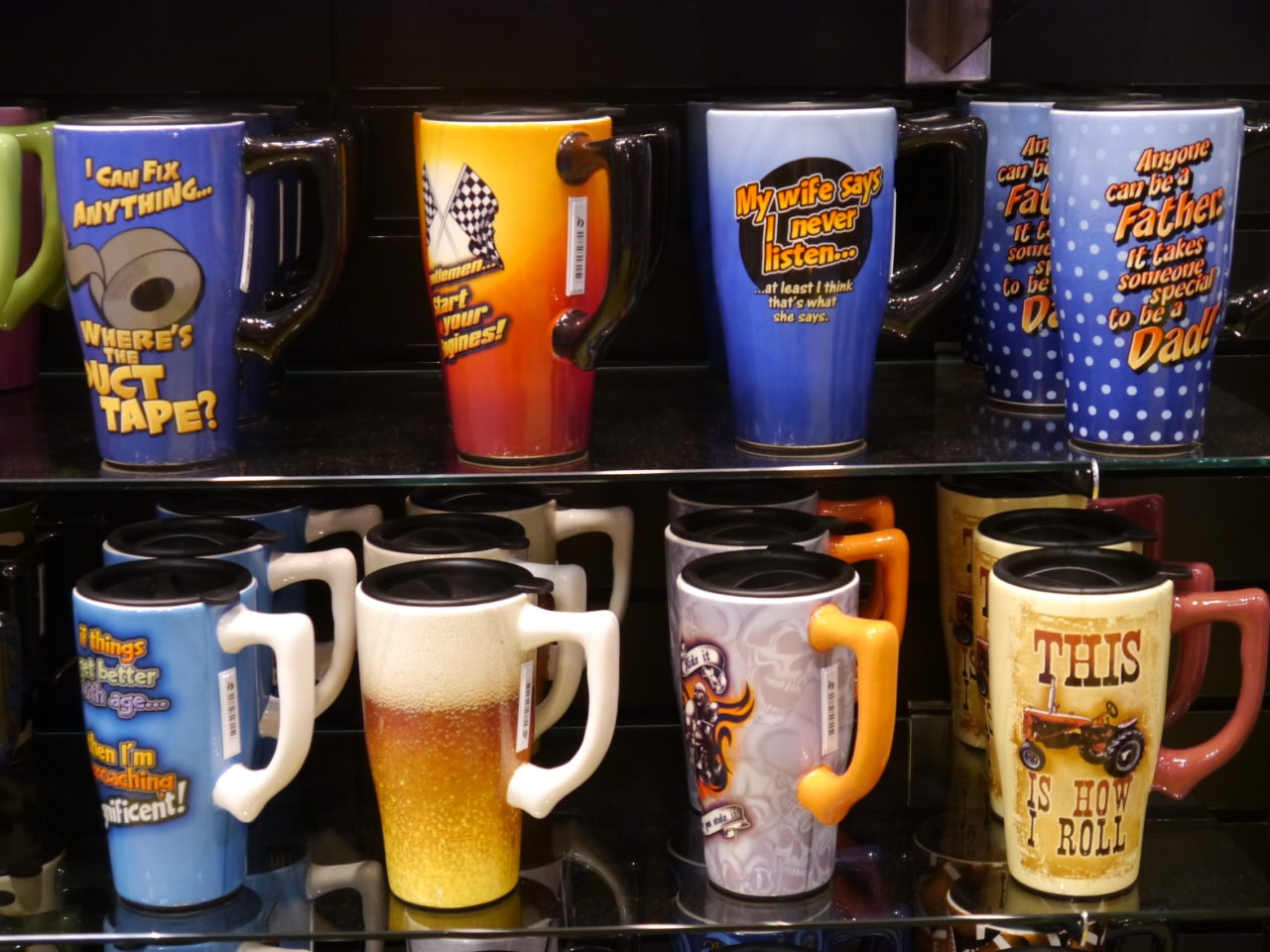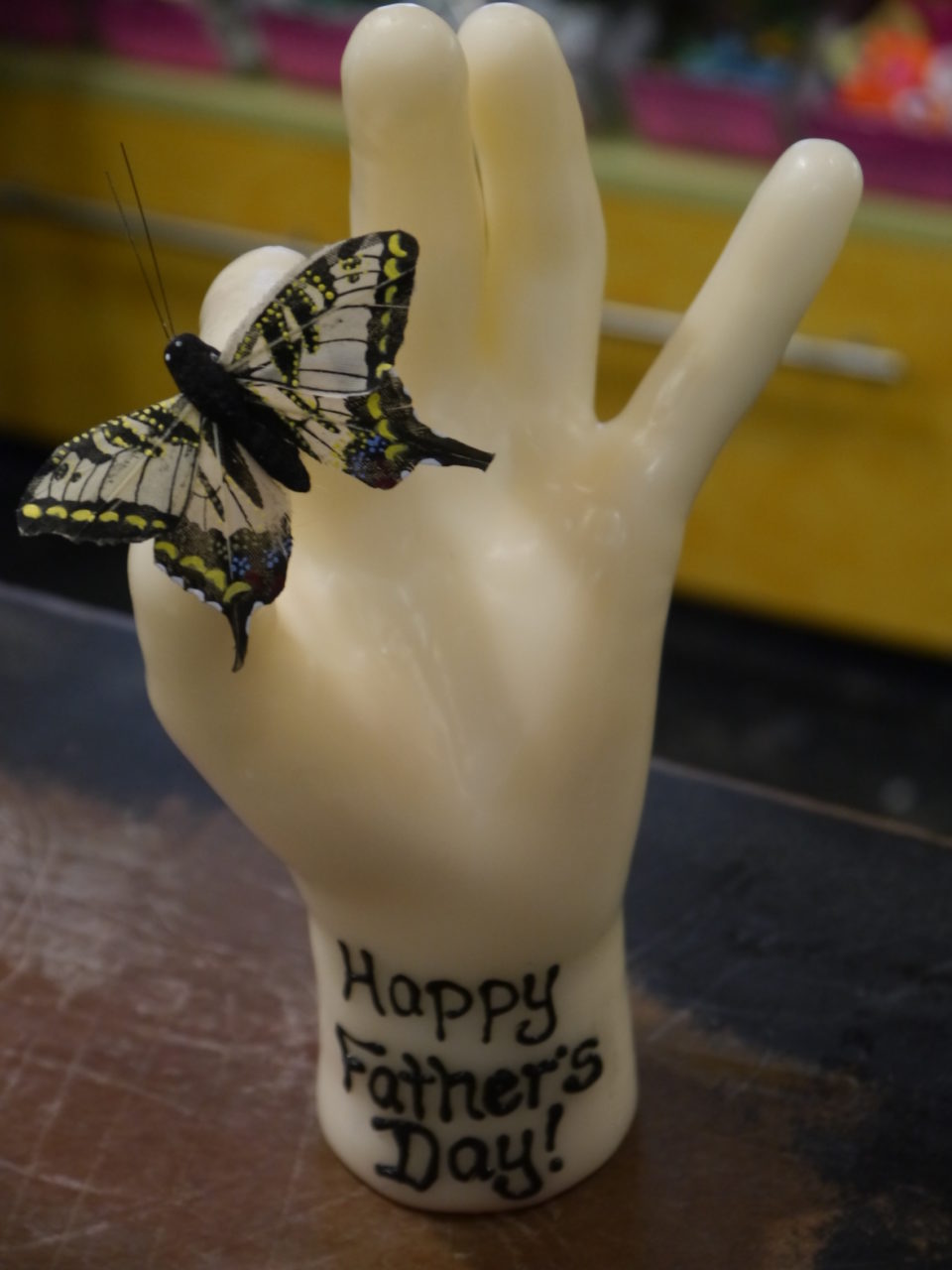 Video:
The Fantasy Fudge Factory (also on Clifton Hill) offers everything and anything to suit his palate. Goodies galore! Including something new just in time for Father's Day — it has me intrigued. Is Dad brave enough to try "Extreme Heat" Kettle Corn — plus, several other hot and spicy flavours?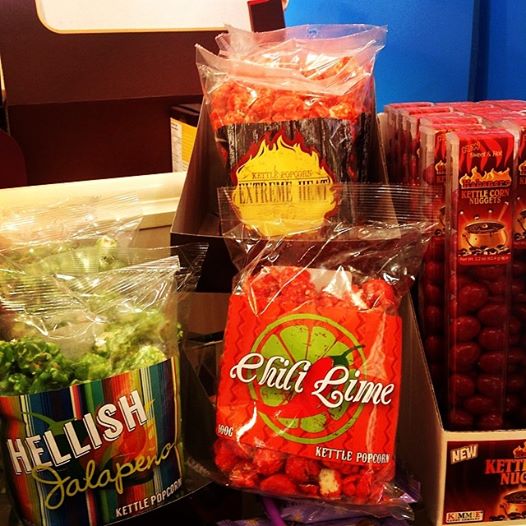 Video:
If you choose to travel to Niagara Falls for the weekend or even for one night on Father's Day, the Comfort Inn Clifton Hill has a great packages for Father's Day, from the Family Fun Package to Building your own package. Free wi-fi, free breakfast and use of the tropical swimming pool are only some of the extras that the Comfort Inn Clifton Hill offers; combined with the convenience of being located a 5 minute walk to the Falls and just steps away from all the Clifton Hill attractions that Dad may choose to do — beat him at Dinosaur Adventure Golf or take him on the Niagara SkyWheel, the possibilities are endless!
Purchase a Clifton Hill Fun Pass and receive these attractions and more at a 50% off savings.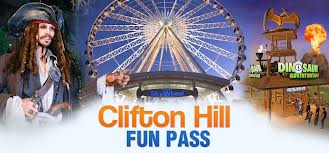 Niagara Falls Fireworks!
This year, the Niagara Falls Fireworks shows have been extended to every Friday and Sunday at 10:00pm until November 30th, 2014, with Coca-Cola sponsored concerts at 8:00 pm at the Queen Victoria Park right at the bottom of Clifton Hill. Also new this year is bonus Fireworks shows on Wednesday's (with Coca-Cola concerts) beginning on June 18th-August 27th. Grab a bite to eat at Boston Pizza or Kelsey's which are both just moments away from the festivities, and then walk on down for the free showings.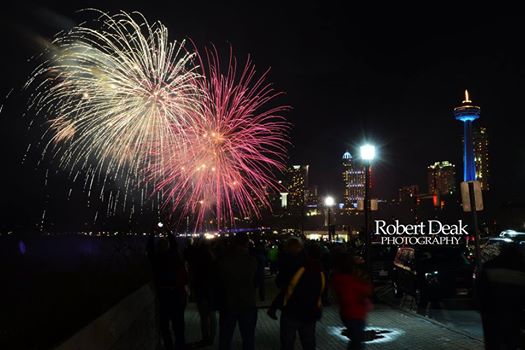 *Pictured Above: Niagara Falls Fireworks. Photo cred: Robert Deak Photography
Daily from June 1st, 2014 to August 1st, 2014 from 11:00 am -2:00 pm, you can get ready to hike the Niagara Glen! Tell Dad to lace up his shoes and explore the geological history of the Niagara Glen and the Niagara River and explore and study the various geological features that contribute to its environment for only $7.57. The tour starts from the Niagara Glen Nature Centre and takes you deep into the Niagara Glen. The Niagara Parks Nature Centre is located at 3050 Niagara Parkway, just across from the Whirlpool Golf Course and south of the Niagara Parks Botanical Gardens and Butterfly Conservatory. For more information call the Nature Centre at 905-354-6678.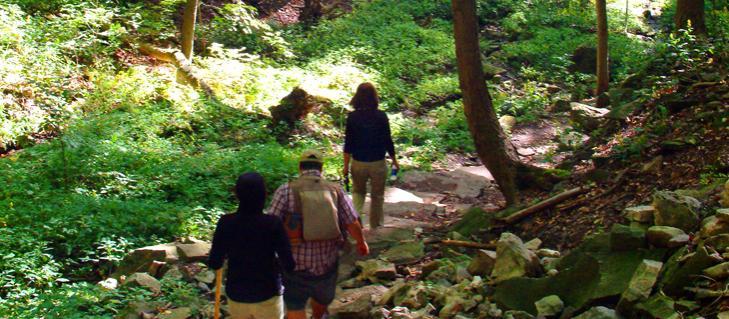 Safari Niagara will also be hosting a Father's Day Car Show on Sunday June 15 from 10 am – 5 pm! Father's will be FREE into the park this day. If you have a car you would like to register please give them a call at 905-382-9669 ext 240 or print off a registration form by clicking here.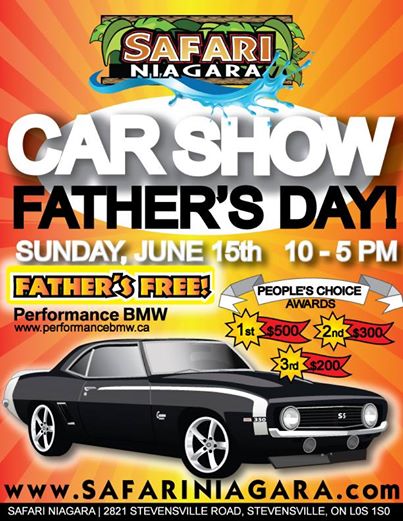 So bring Dad on down to Niagara Falls for a wide variety of things to do! From ribs and hiking to a day of Clifton Hill sites, family fun and friendly competition capped off with a stroll down to Queen Victoria Park for free concerts and fireworks — Niagara Falls is the perfect destination for Father's Day!
Parking close to Clifton Hill, the Fallsview Casino and the Queen Victoria Park (for Father's Day Fireworks):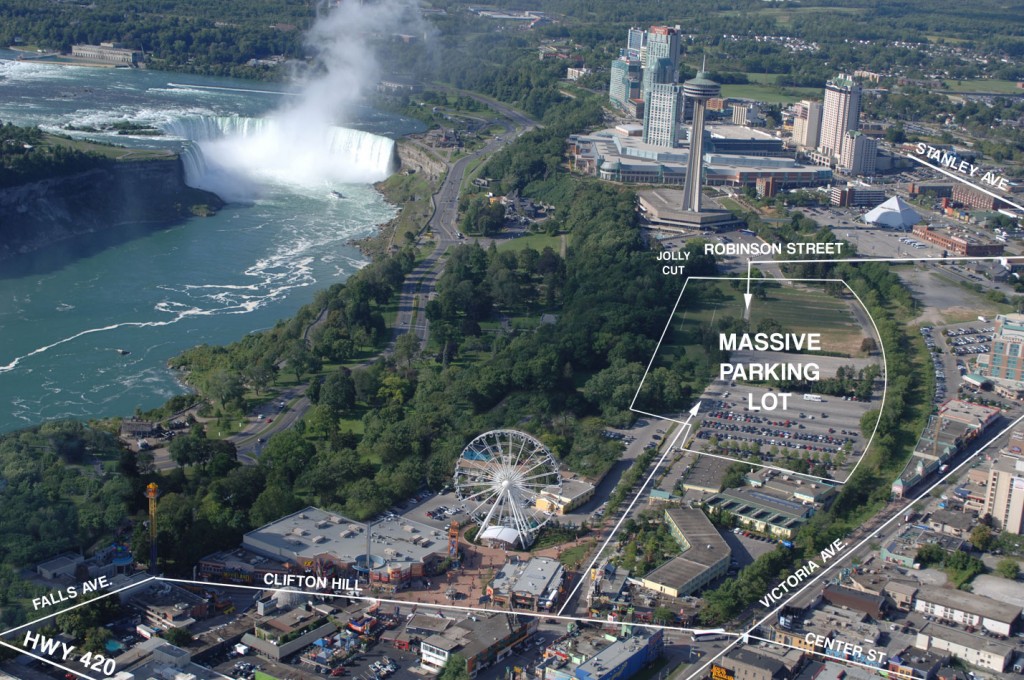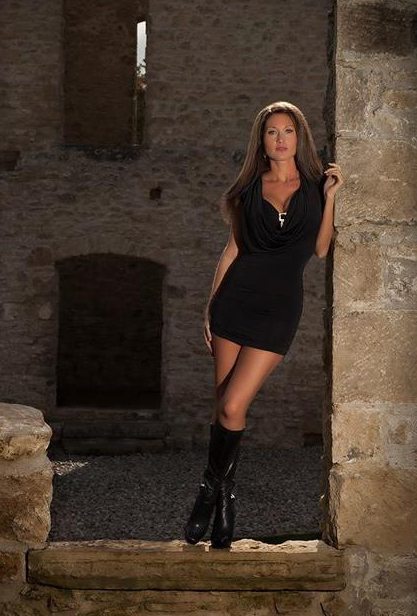 Christine Lynn
Facebook: www.CliftonHill.com/fb
Twitter: www.CliftonHill.com/twt
Google+: www.CliftonHill.com/gplus
Pinterest: www.CliftonHill.com/pin
Instagram: @cliftonhillfun
— clynn