4645 Views
Father's Day in Niagara Falls!
Father's Day is on June 21st and Niagara Falls has you covered with activities for Dad and the whole family! Father's Day is a celebration honoring fathers, paternal bonds and the influence of fathers in society. It's celebrated on the third Sunday in June, and we have you covered with plenty of things to do for Dad this weekend!
 Clifton Hill has it all for Dad on Father's Day!
Has this weather inspired Dad to fire up the grill? Then we have an entire wall at the  Canada Trading Company right here on Clifton Hill that has all the BBQ'ing tools that he will need. This includes every kind of sauce imaginable, from mild to suicide hot, in various flavours — check out all the displays devoted to Dad! The store also features a wide-selection of clothing apparel for men.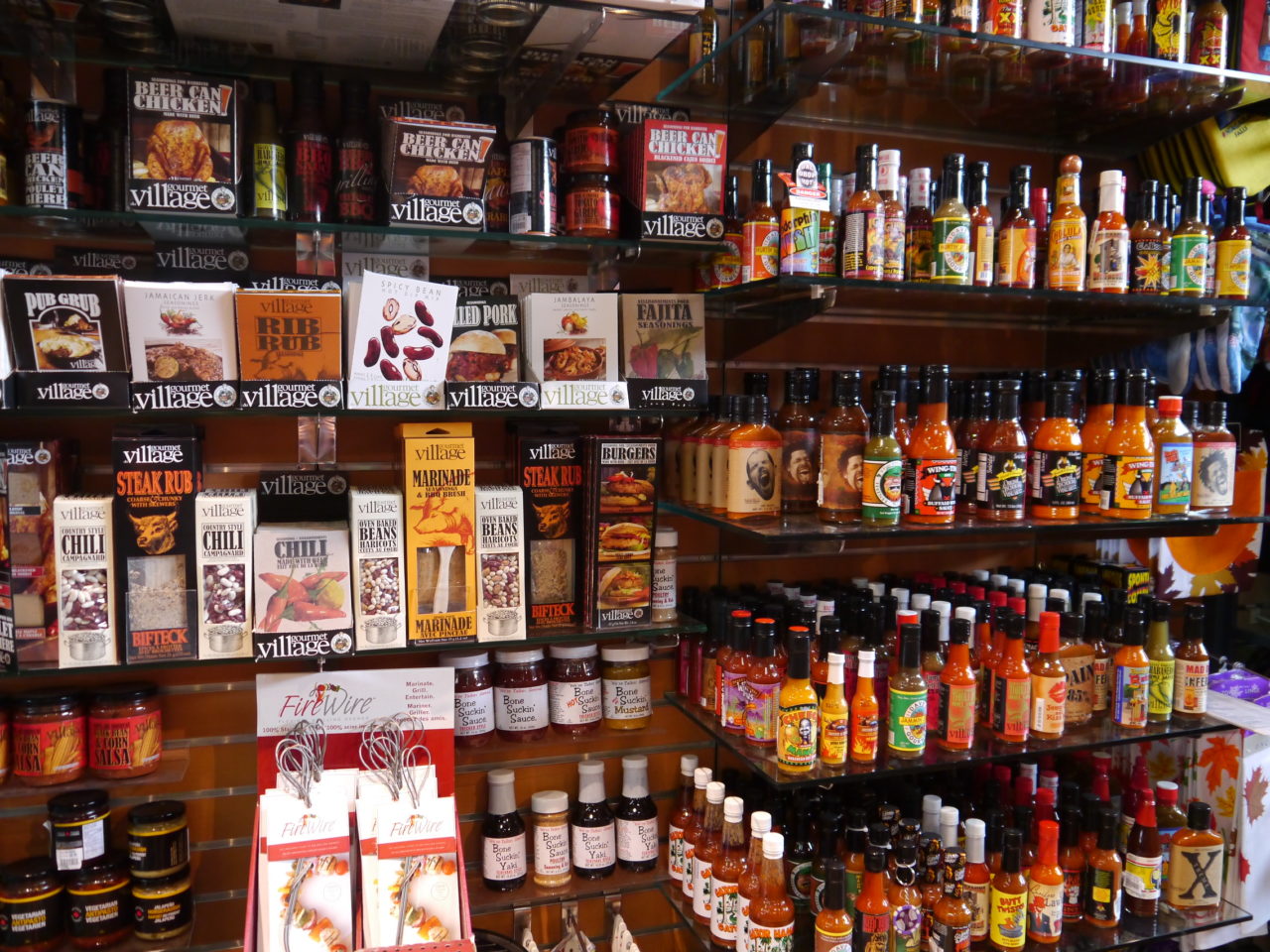 Pictured Above: *A wide selection of BBQ sauces for Father's Day!*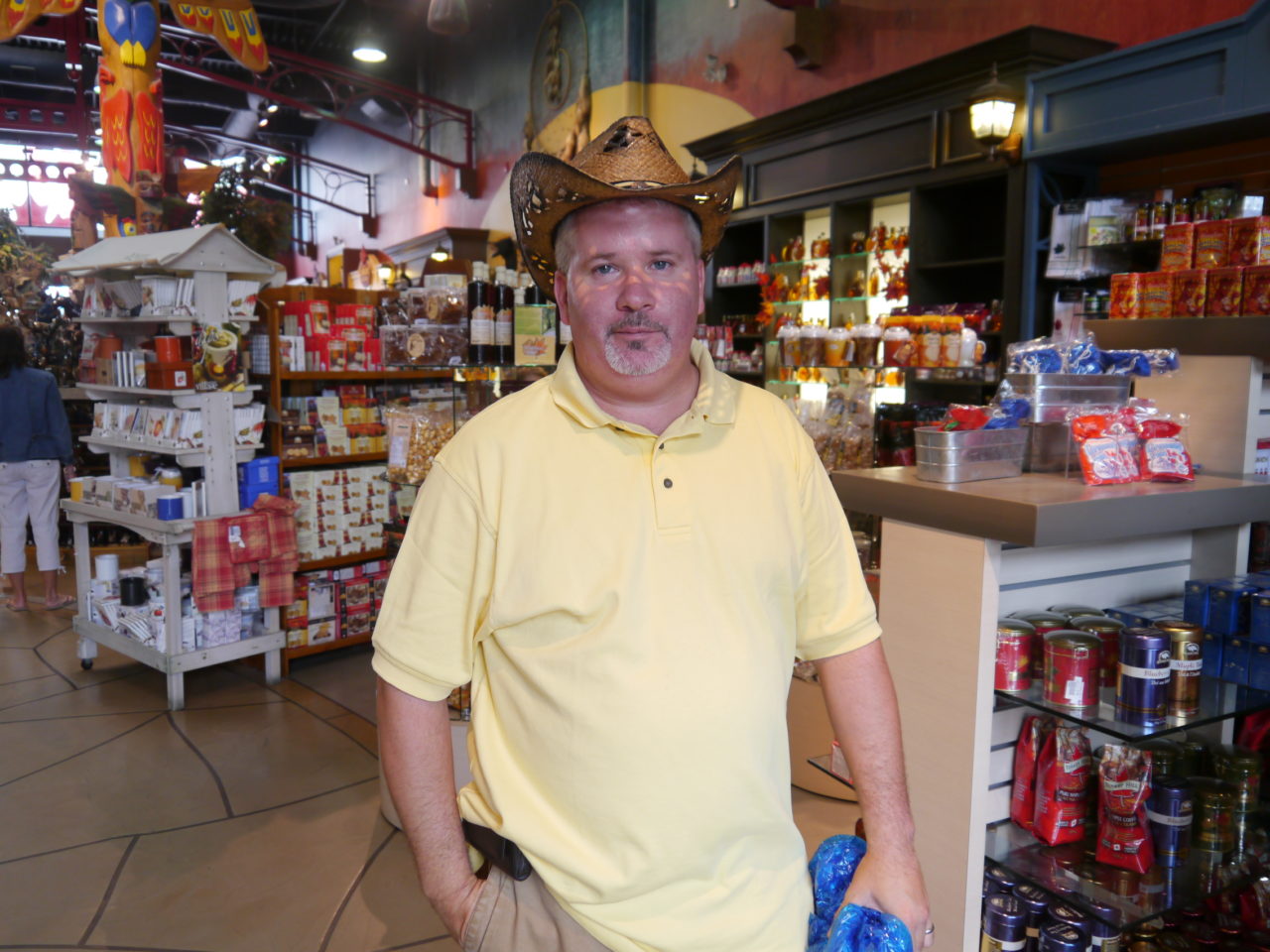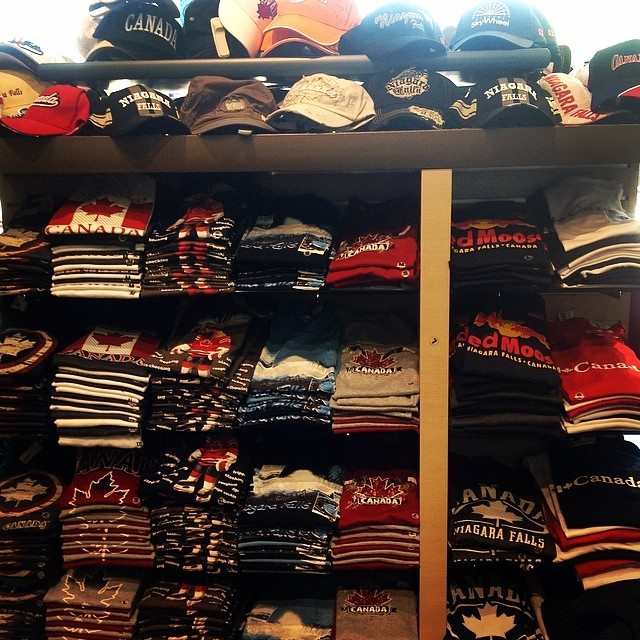 Video:

If Dad is more of a laid-back jokester, the Fun Factory at the bottom of Clifton Hill has plenty of Father's Day gifts to choose from. You can also choose to do something really unique and special and combine your hand with Dad's to make a wax replica showcasing your bond. Get your hands customized to whatever you choose…any color, anything inscribed on it, solid, hollow, one-hand or two! It's entirely up to you.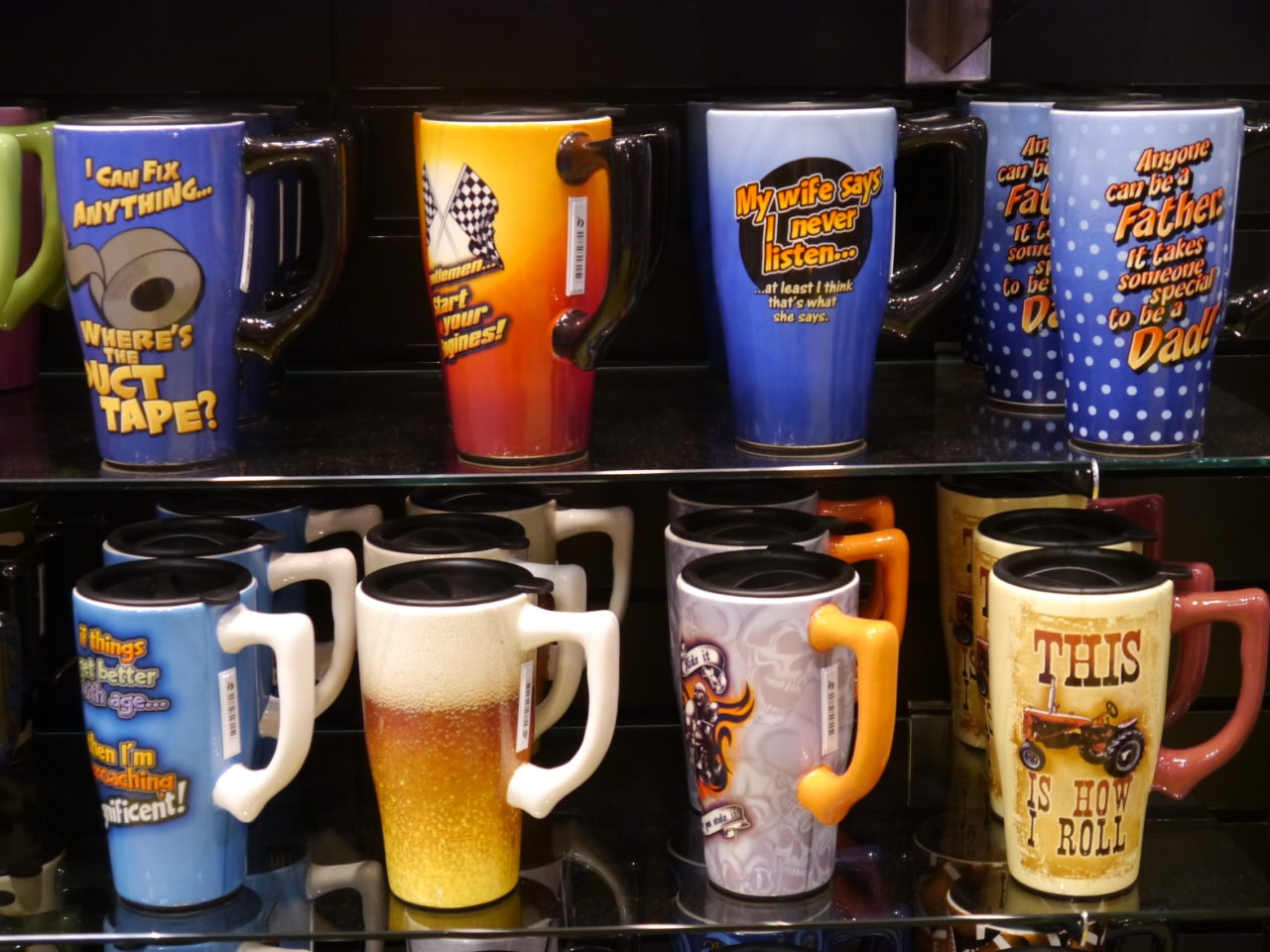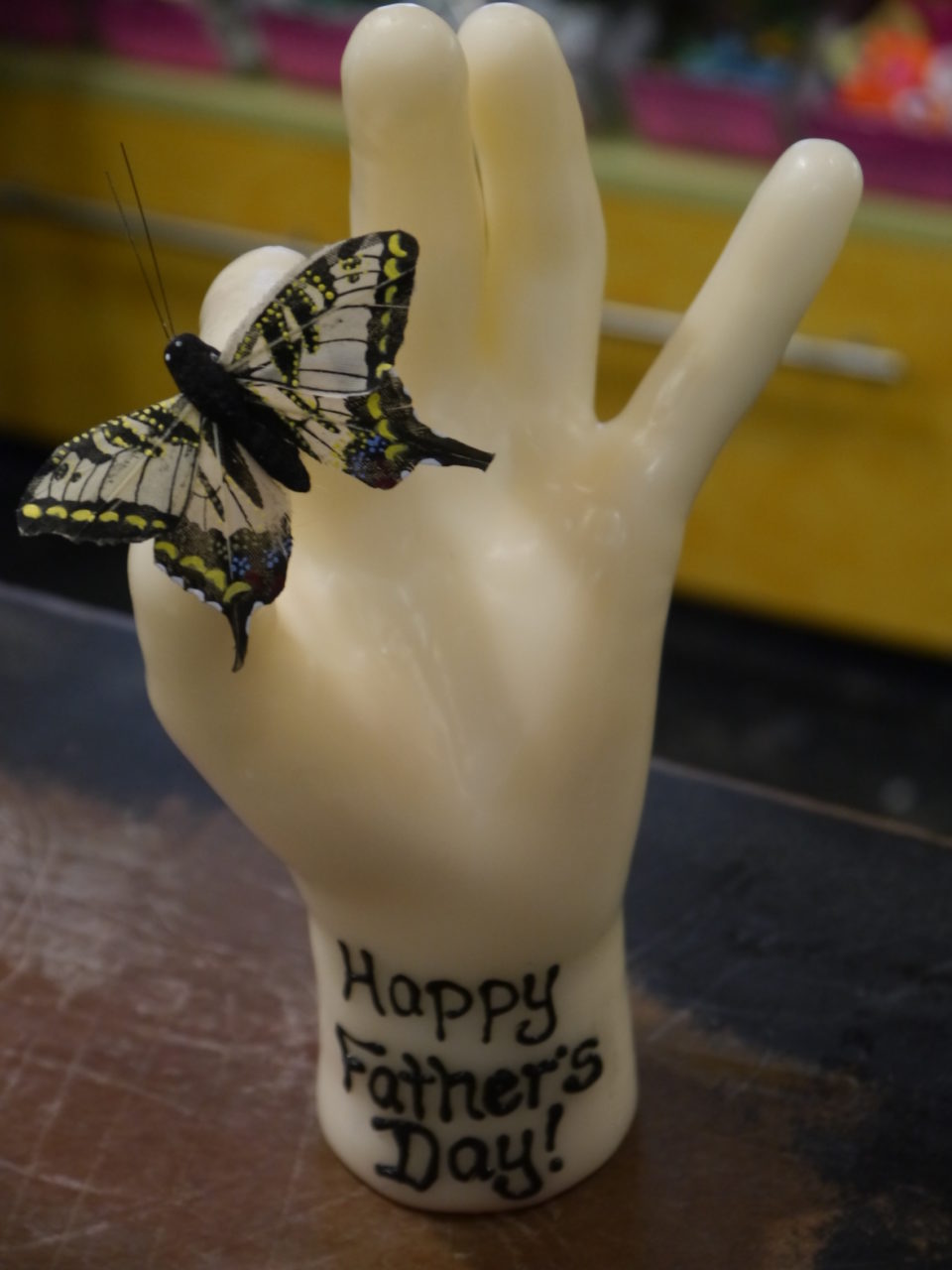 Video:
The Fantasy Fudge Factory (also on Clifton Hill) offers everything and anything to suit his palate. Goodies galore! Including something new just in time for Father's Day ….
Is Dad brave enough to try "Extreme Heat" Kettle Corn — plus, several other hot and spicy flavours?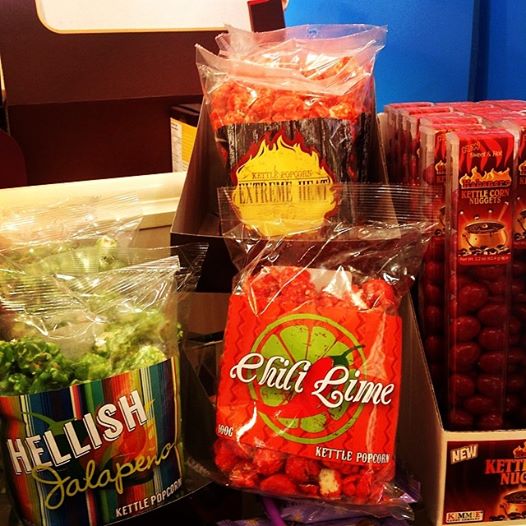 Video:
If you choose to travel to Niagara Falls for the weekend or even for one night on Father's Day, the Comfort Inn Clifton Hill has great packages for Father's Day, from the Family Fun Package to Building your own package. Our Build-A-Package selections are varied. Choosing this option let's you customize a getaway that includes activities catered to Dad's wants. For example, has he never flown in a helicopter? Our Niagara Helicopters Package saves Dad a whopping $61.25 off admission!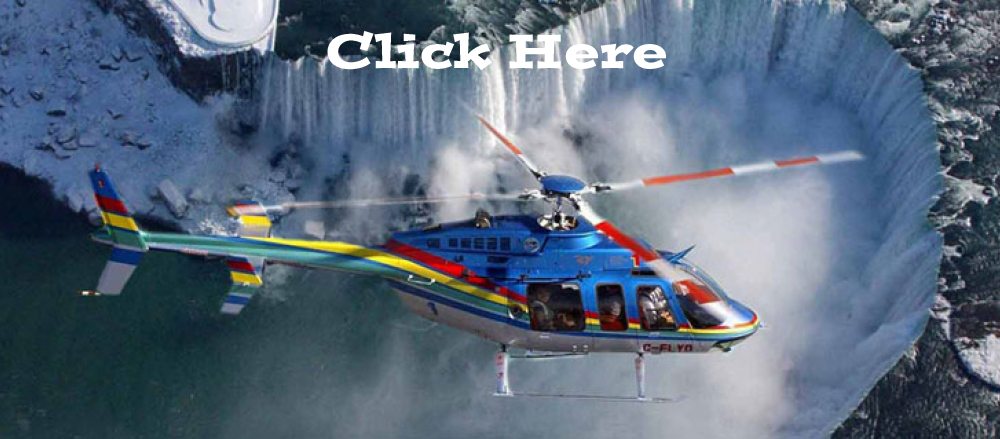 Wish to view some of the shots you will witness from the helicopter? Read all about my experience a couple of weeks ago, complete with a video of the pictures that I took aboard the Niagara Helicopters here.
Free wi-fi, free breakfast and use of the tropical swimming pool are only some of the extras that the Clifton Hill Niagara Falls Hotel offers; combined with the convenience of being located just a 5 minute walk to the Falls and just steps away from all the Clifton Hill attractions that Dad may choose to do — beat him at Dinosaur Adventure Golf or take him on the Niagara SkyWheel, the possibilities are endless!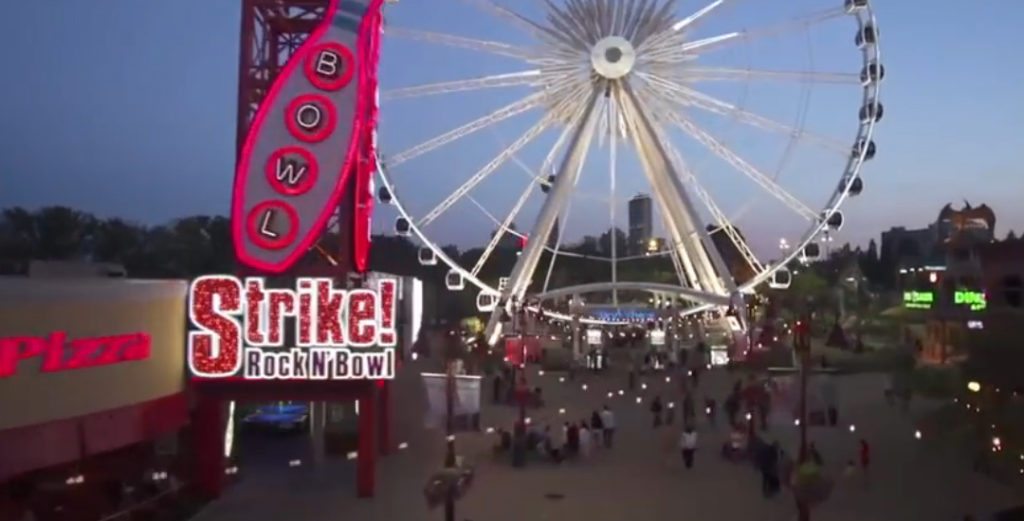 Purchase a Clifton Hill Fun Pass and receive FIVE attractions at a 50% off savings compared to the individual retail prices: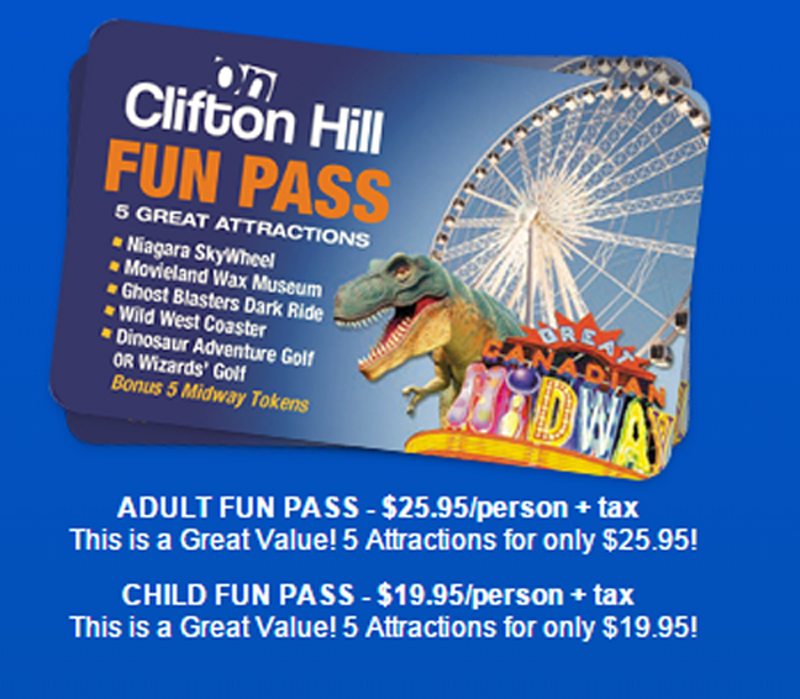 Niagara Falls Fireworks!
The Niagara Falls Fireworks shows are every Friday, Sunday, and Holiday at 10:00 pm until September 7th (Labour Day), 2015. Coca-Cola sponsored concerts are before every fireworks show at 8:00 pm at the Queen Victoria Park right at the bottom of Clifton Hill. It's sure to make a fantastic night out for Dad — and both are free to witness!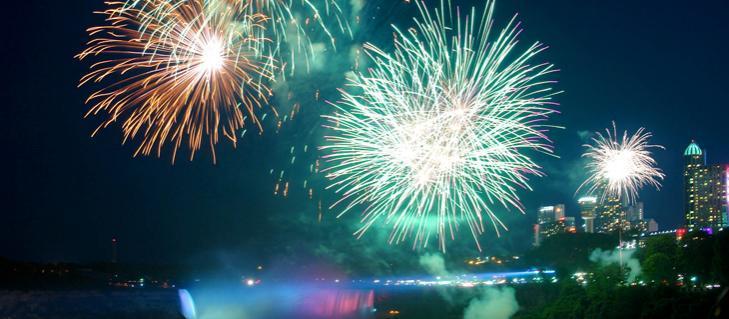 Grab a bite to eat at Boston Pizza or Kelsey's on Clifton Hill which are both just moments away from the festivities, and then walk on down for the free showings.
Our Kelsey's has free daily live entertainment straight through to September 7th, 2015.
Father's Day weekend also introduces two musicians that will begin to frequent a little more regularly.
On Saturday June 20th from 5-9 pm, Jessica Wilson will hit the patio. Some of her major accomplishments include being selected as one of the "Top 80" in Canada for CBC's "Over the Rainbow". She won Greg Frewin's "Niagara Talent Search", and sang with Juno-Award winning artist Serena Ryder in one of her concerts. She is also a 2013 Honey Jam Canada emerging artist, and was selected by American radio personality, television host, and producer, Ryan Seacrest as the winner of his "March Music Madness" cover contest.
On Father's Day, Vanessa Reganti will bring her talent to Kelsey's from 5-9 pm. Vanessa is a classically trained pianist and soprano vocalist and was honored to win the title of Niagara Idol 2012 with a live performance of her song "In My Head". She explores many different musical genres, with her musical influences as being Taylor Swift, Avril Levine, Jason Mraz, Kina Grannis, and Jack Johnson.
Come check either (or both!) out, as well as our other regular amazing musical talents on tap for Father's Day weekend. Click here for our weekly updated schedule on what musician will be featured, and what time that they will be performing.
Daily from May 30th, 2015 to August 30th, 2015 from 11:00 am -2:00 pm, you can get ready to hike the Niagara Glen! Tell Dad to lace up his shoes and explore the geological history of the Niagara Glen and the Niagara River and explore and study the various geological features that contribute to its environment for only $7.57. The tour starts from the Niagara Glen Nature Centre and takes you deep into the Niagara Glen. The Niagara Parks Nature Centre is located at 3050 Niagara Parkway, just across from the Whirlpool Golf Course and south of the Niagara Parks Botanical Gardens and Butterfly Conservatory. For more information call the Nature Centre at 905-354-6678.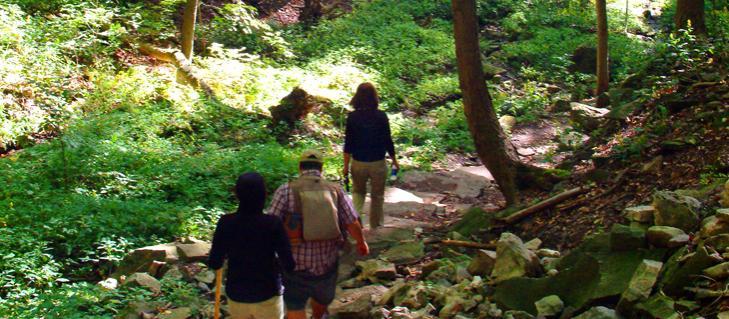 Safari Niagara will also be hosting a "Father's Day Cruise-In" on Sunday June 21st from 9 am – 6 pm! Father's will be FREE into the park this day. There will be Classics, Antiques, Brand-New vehicles, and more! There will be prizes and a trophy given out at the end of day to participants who have a car displayed, along with a one-of-a-kind parade through the park!
If you have a car you would like to register yourself, please print off a registration form by clicking here.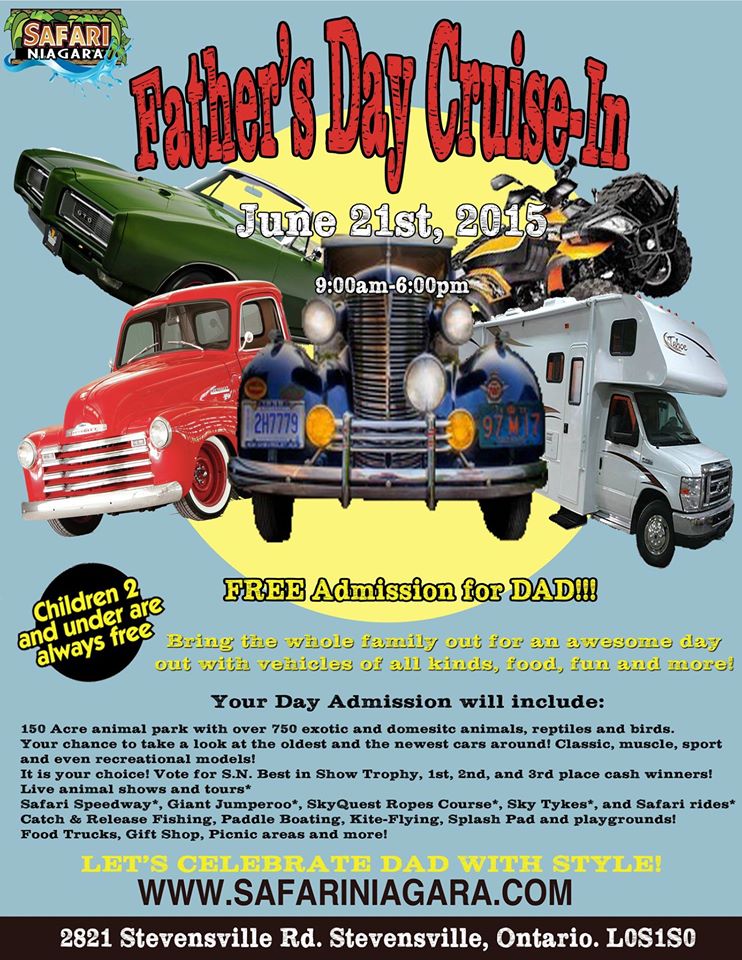 **Remember that anytime you bring along a Clifton Hill Fun Pass to the Safari Niagara gates, you will be granted $3.00 off regular paid admission — so bring along those passes!!**
So bring Dad on down to Niagara Falls for a wide variety of things to do! From dining and hiking, to a day of Clifton Hill sites, family fun and friendly competition capped off with a stroll down to Queen Victoria Park for free concerts and fireworks — Niagara Falls is the perfect destination for Father's Day!
For the best place to find parking close to Clifton Hill, Hornblower Niagara Cruises, the Fallsview Casino and the Queen Victoria Park (for Father's Day Fireworks) check out the image below and click on the picture for driving directions to this easily accessible Niagara Falls parking lot: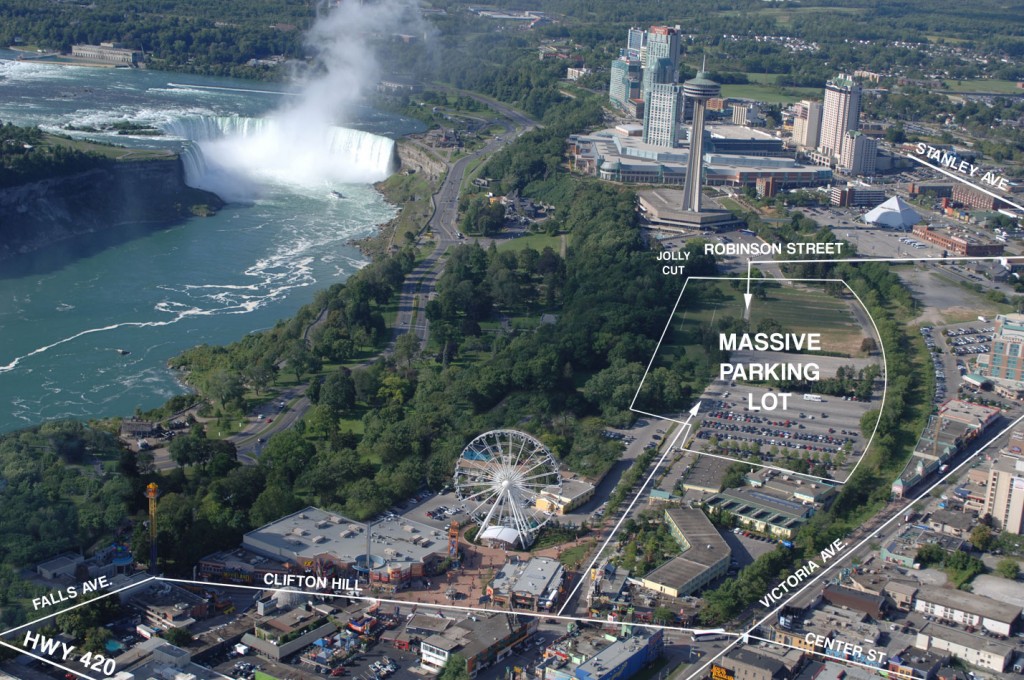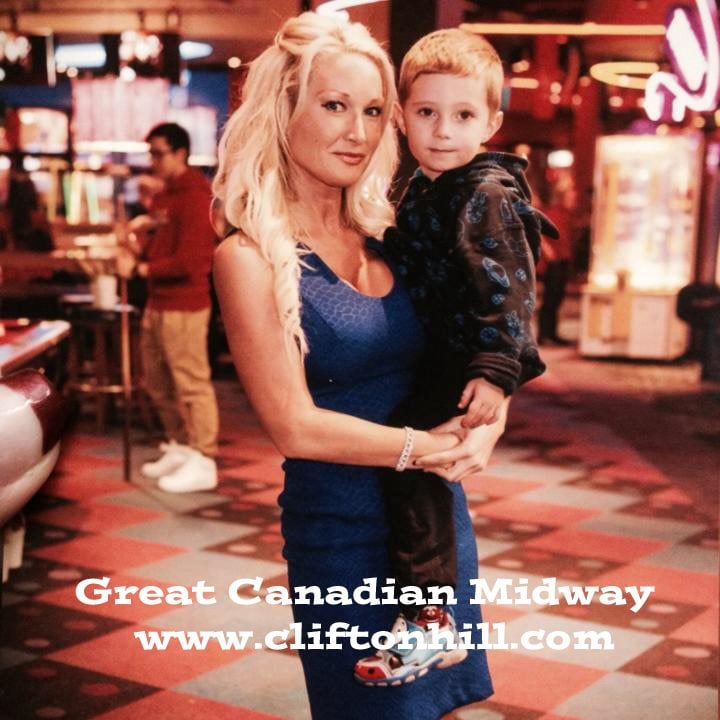 Christine Lynn
clynn@cliftonhill.com
Facebook: www.CliftonHill.com/fb
Twitter: www.CliftonHill.com/twt
Google+: www.CliftonHill.com/gplus
Pinterest: www.CliftonHill.com/pin
Instagram: @cliftonhillfun
— clynn