3861 Views
Celebrating Saint-Jean-Baptiste Day in Niagara Falls
History
The celebration of Saint-Jean-Baptiste Day happens every June 24th since 1834.
It is not known why Saint-Jean-Baptiste came to be considered the patron saint of French Canada. One legend has it that a great many French-Canadians bearing that given name persuaded the journalist and patriot Ludger Duvernay to adopt it as the name of the national society of French-Canadians which he founded in 1834. In any case that was the name he chose, and the St Jean Baptiste Association (St Jean Baptiste Society from 1914 on) of Montreal took the maple leaf and the beaver as its emblems…and Saint-Jean-Baptiste Day was born! The founding was celebrated 24 Jun 1834 by a banquet to which 60 guests were invited – Irish, US, and Canadian. Many among them sang their interpretations of patriotic songs, including George-Étienne Cartier who sang 'Ô Canada! mon pays! mes amours!' The celebration became annual, and gradually more elaborate, and spread to other localities in Quebec, in Acadia (1880), and in the francophone regions of Ontario, the Canadian west, and even the USA. The celebrations were suspended 1838-42 because of political troubles.
Celebrate Saint-Jean-Baptiste Day in Niagara Falls!
So far, Wednesday, June 24th looks to be gorgeous with a high of 25c and sunny in Niagara Falls. There is always plenty to do in Niagara Falls!
Come early and grab a bite to eat at Boston Pizza Clifton Hill. Guaranteed to be playing the game on any number of the big screen tvs they have, it's the only sports bar in Niagara Falls that also has a 14 lane, 10-pin bowling alley inside! Strike Rock N Bowl is 25,000 square feet of entertainment for the whole family and also includes eight billiard tables for all the pool lovers out there! This Boston Pizza location is also on the upper level of the Great Canadian Midway, a giant 2 story building that features literally hundreds of arcade games, exciting rides such as the Wild West Coaster and the Ghostblasters Dark Ride and two prize redemption centres to redeem your winning tickets for prizes — one on the upper level and the other located upstairs at Strike Rock N Bowl. This is definitely a lively restaurant for the whole family, but if you are looking for more of a casual place to relax your legs and people watch, than Kelsey's Restaurant on Clifton Hill is the perfect destination. Featuring an extensive menu, you will find international dishes, burgers, steaks, salads, seafood and more…and every afternoon and evening during the Summer months, Kelsey's features free musical entertainment out on the patio (see the weekly updated schedule here). Everyday, this restaurant features a different drink special. Celebrate Saint-Jean-Baptiste Day by grabbing a $5 bottle of Heineken, a Margarita, or a Mojito.
Kelsey's:
Here are some fun activities on the "Street of Fun by the Falls"  you and the family could enjoy for this years Saint-Jean-Baptiste Day:
We are just about to truly kick-off to the busy Summer tourist season, and Clifton Hill has a way of drawing tourists and locals in like a magnet. It's atmosphere of lights and attraction sounds emanating from the numerous "haunted houses" that line the street, the giant talking Pharaoh outside Movieland Wax Museum and the roar of the Dinosaurs at the Dinosaur Adventure Golf , to our massive attractions seen from miles away, such as the Niagara SkyWheel.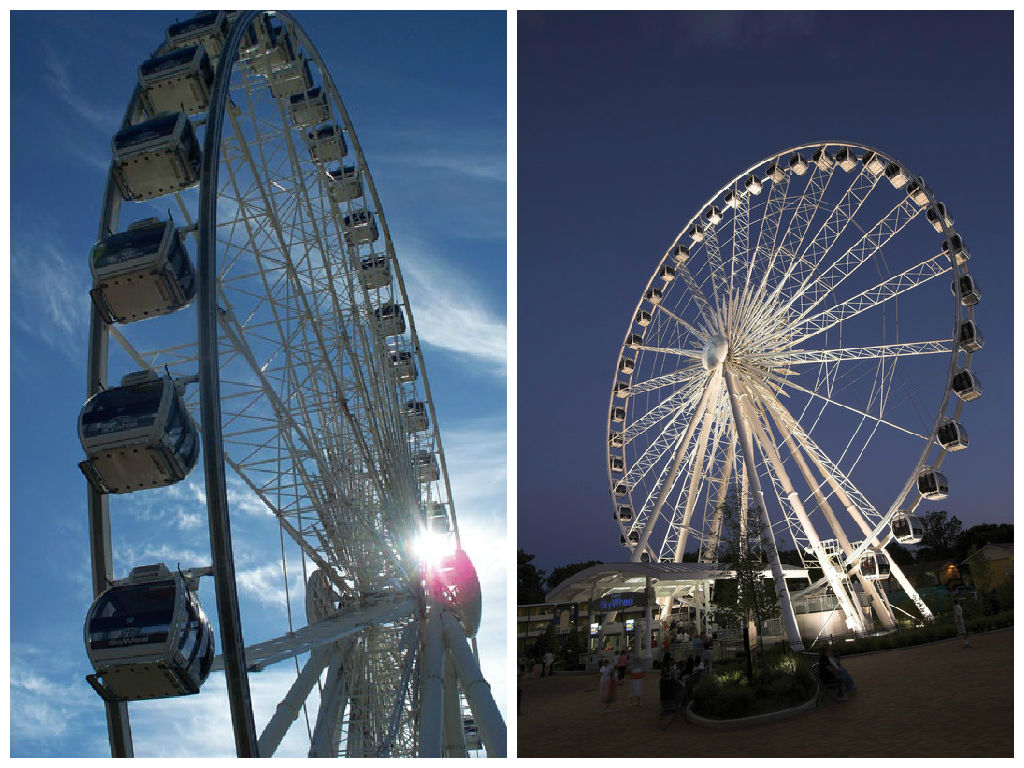 These are just a few reasons why it's hard to resist cramming the streets of Clifton Hill for an entire day of excitement and intrigue. Patios are open, karaoke begins and crowds form around the "Golden Elvis", a gentleman bathed head to toe in gold paint impersonating the Rock N Roll legend. Take a photo with him and he will deck you out in Mardis Gras beads…the perfect accessory for such a happy place in Niagara Falls.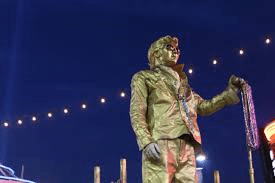 Get yourselves the best deal going for family-fun entertainment on Clifton Hill, with the Clifton Hill Fun Pass. Experience our 5 most popular attractions, for half the cost of purchasing each individually! Just $25.95 for Adults, and $19.95 for Children (+ taxes). This gets you a full afternoon of fun — with another Niagara SkyWheel admission when you purchase the pass online ONLY!
Click below: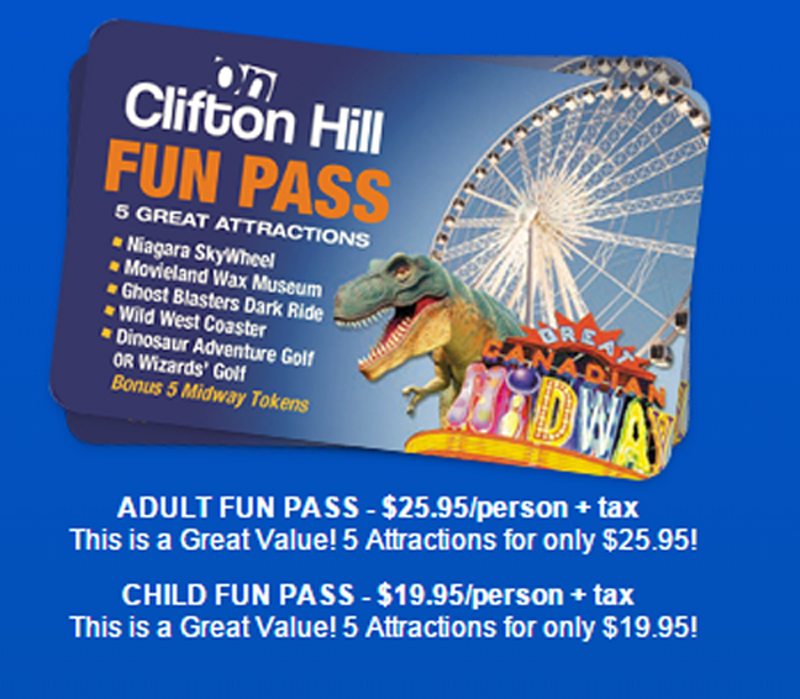 Need accommodations? You won't get any closer to all our amazing attractions, dining, nightlife, and shopping — than staying on Clifton Hill yourself! The Comfort Inn Clifton Hill offers much more than location though. Take a look at its offers:

Build Your Own Niagara Falls Adventure: Add your favourite Niagara Falls theme rides, combo passes and restaurant specials directly to your reservation when you book online.
Simply select the attractions, combo passes, restaurants specials you want, and the quantity needed, and you'll be all set. Your order items will be held at our front desk until you arrive and check-in.
**See what events are happening in Niagara Falls leading up to Canada Day: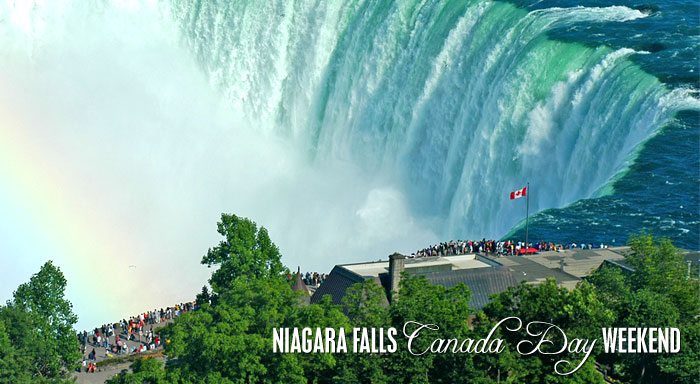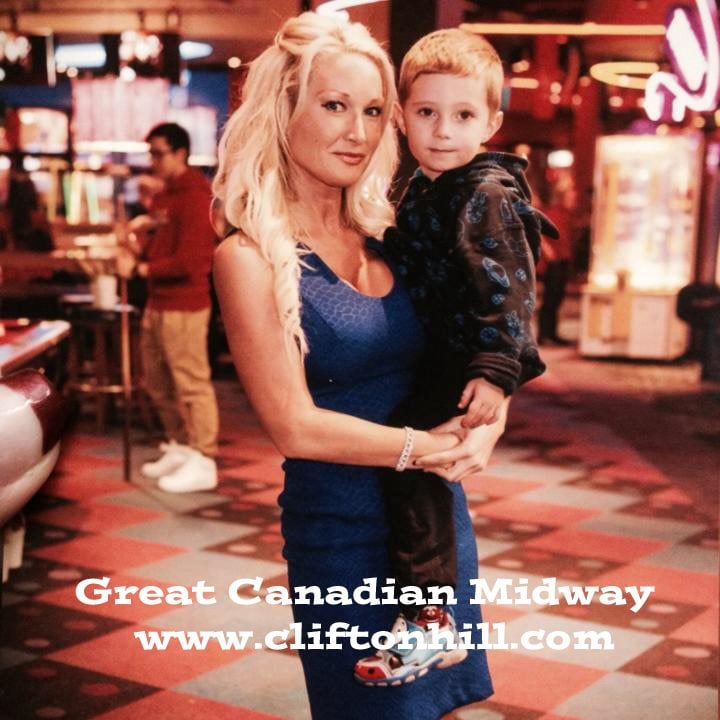 Christine Lynn
clynn@cliftonhill.com
Facebook: www.CliftonHill.com/fb
Twitter: www.CliftonHill.com/twt
Google+: www.CliftonHill.com/gplus
Pinterest: www.CliftonHill.com/pin
Instagram: @cliftonhillfun
— dhowe