Celebrating Saint-Jean-Baptiste Day in Niagara Falls
History
The celebration of Saint-Jean-Baptiste Day happens every June 24th since 1834.
It is not known why Saint-Jean-Baptiste came to be considered the patron saint of French Canada. One legend has it that a great many French-Canadians bearing that given name persuaded the journalist and patriot Ludger Duvernay to adopt it as the name of the national society of French-Canadians which he founded in 1834. In any case that was the name he chose, and the St Jean Baptiste Association (St Jean Baptiste Society from 1914 on) of Montreal took the maple leaf and the beaver as its emblems…and Saint-Jean-Baptiste Day was born! The founding was celebrated 24 Jun 1834 by a banquet to which 60 guests were invited – Irish, US, and Canadian. Many among them sang their interpretations of patriotic songs, including George-Étienne Cartier who sang 'Ô Canada! mon pays! mes amours!' The celebration became annual, and gradually more elaborate, and spread to other localities in Quebec, in Acadia (1880), and in the francophone regions of Ontario, the Canadian west, and even the USA. The celebrations were suspended 1838-42 because of political troubles.
Celebrate Saint-Jean-Baptiste Day in Niagara Falls!
This weekend is set to be gorgeous with highs of 24c-26c and sunny in Niagara Falls and it just so happens that Saint-Jean-Baptiste Day falls on this perfect looking weekend! There is always plenty to do in Niagara Falls including free fireworks at 10:00 pm down at Queen Victoria Park (at the bottom of Clifton Hill), every Friday, Sunday and Holiday until September 1st. All these days also have a free Coca-Cola sponsored concert at 8:00 pm down at the Queen Victoria Park Stage with Sunday the 23rd featuring Stone The Radio!
Come early and grab a bite to eat at Boston Pizza Clifton Hill. Guaranteed to be playing the game on any number of the big screen tvs they have, it's the only sports bar in Niagara Falls that also has a 14 lane, 10-pin bowling alley inside! Strike Rock N Bowl is 25,000 square feet of entertainment for the whole family and also includes eight billiard tables for all the pool lovers out there! This Boston Pizza location is also on the upper level of the Great Canadian Midway, a giant 2 story building that features literally hundreds of arcade games, exciting rides such as the XD Ride Theatre and the Ghostblasters Dark Ride and two prize redemption centres to redeem your winning tickets for prizes — one on the upper level and the other at Strike Rock N Bowl! This is definitely a lively restaurant for the whole family, but if you are looking for more of a casual place to relax your legs and people watch, than Kelsey's Restaurant on Clifton Hill is the perfect destination. Featuring an extensive menu, you will find international dishes, burgers, steaks, salads, seafood and more…and every afternoon and evening during the Summer months features free musical entertainment out on the patio. If you love to cool off with a cold one in hand, Kelsey's also has a $16.99 bucket of 5 Coor's Light on now! Celebrate Saint-Jean-Baptiste Day by grabbing a few friends and hitting up the patio!
Here are some fun activities on the "Street of Fun by the Falls"  you and the family could enjoy for this years Saint-Jean-Baptiste Day
While you're on Clifton Hill, this Sunday the 23rd also marks the 10th anniversary of the Bird Kingdom and in appreciation of the event, this tropical adventure, 400+ bird species, free-flying indoor aviary is giving free admission to children aged 4-15! The Bird Kingdom is located just a 5 minute walk from the bottom of Clifton Hill at 5651 River Road. They are open from 9:30-5:00 pm 7 days a week.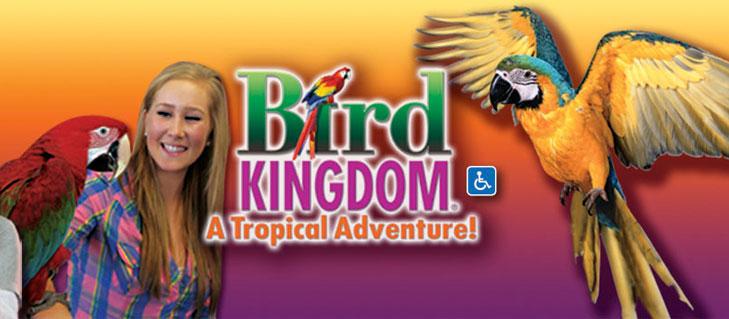 If you plan on staying the weekend, the Comfort Inn Clifton Hill offers inexpensive rates at a prime location just a 5 minute walk from Niagara Falls and right on Clifton Hill! If you book online, take advantage of the June special they have going on where you will receive $19.95 off any room on Sunday, June 23rd! Click here to book and be sure to act fast as the rooms are already beginning to book up! Create your own exclusive Niagara Falls adventure with the Build-A-Package option and build onto your stay the attractions and destinations that YOU want to do! Some of these options include 15% off the Niagara Adventure Pass which features the Niagara Parks attractions such as the Maid of the Mist and Journey Behind the Falls or 50% off the Clifton Hill Fun Pass which includes 5 of some of Clifton Hill's most popular attractions including the Niagara Skywheel and Dinosaur Adventure Golf!
For more information on fun Niagara Falls activities you can visit us online at www.cliftonhill.com ! There are great coupons, discounts, and free spin on the Niagara Skywheel!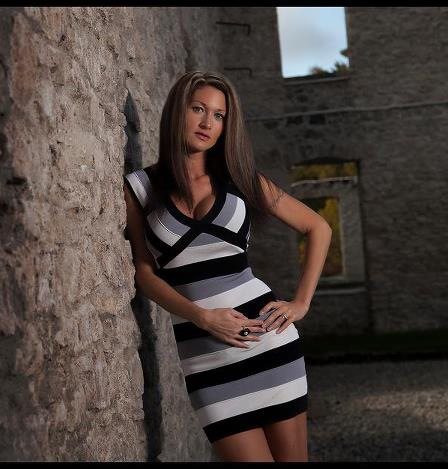 Christine
Facebook: Clifton Hill – Niagara Falls Fun
Twitter: @cliftonhillfun
Google+: Clifton Hill Niagara Falls
— dhowe